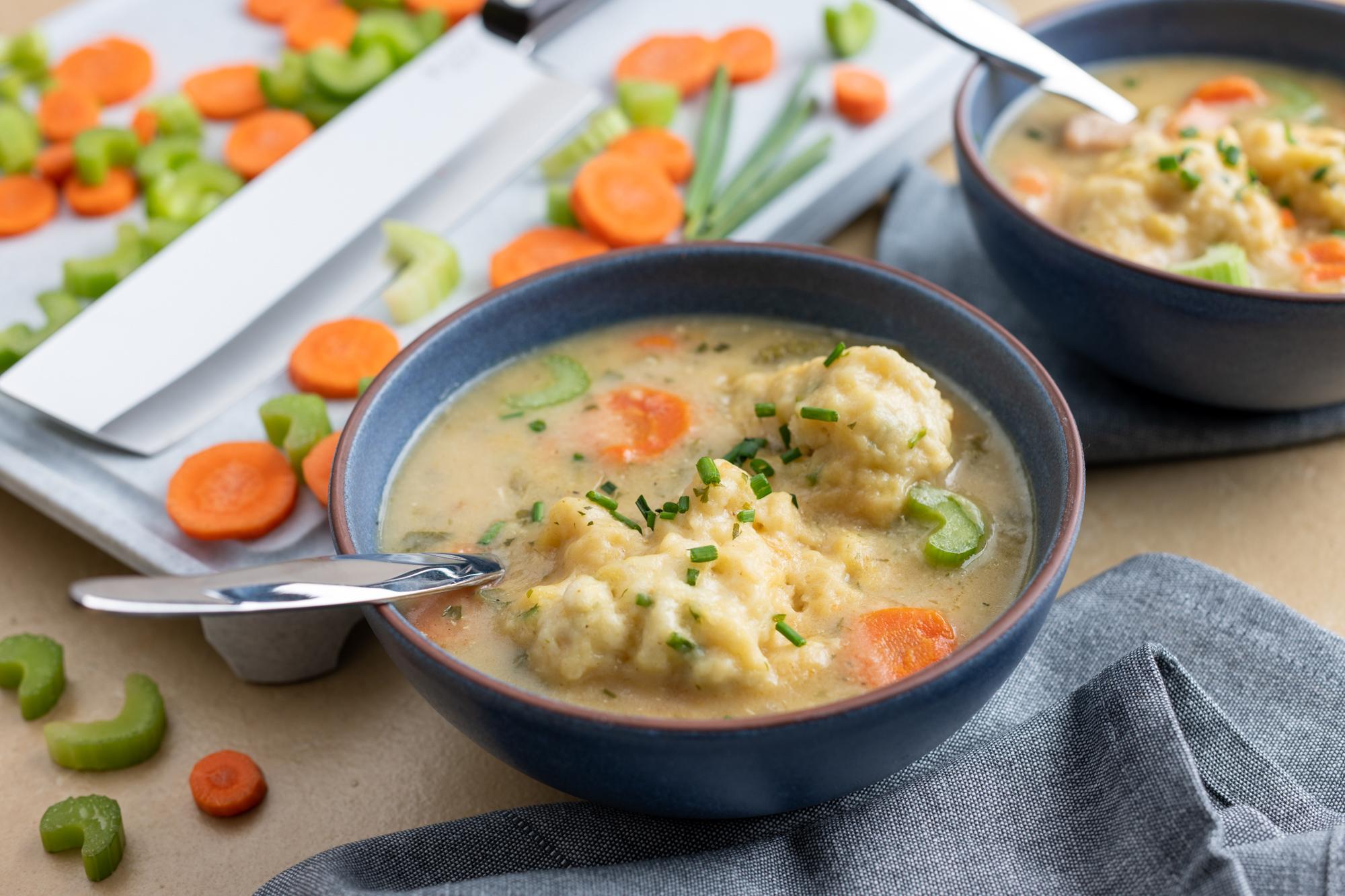 We're in the throes of winter in Western New York. It's the time of year when we crave hot, comforting soup like this Chicken Soup with Chive Dumplings. It hits the spot on flavor and warms the soul.
Chicken soup is the quintessential fall and winter soup. There's something so comforting about it.
Sure you can make it from a can, but homemade tastes way better and is easier to make than you think. What's also great about this chicken soup recipe is that the chive dumplings are cooked on the soup as it simmers on the stove. Just the thought of it makes me feel all cozy inside.
Use a Trimmer to cube the raw chicken. It's sharp Double-D® edge will easily slice through the meat. For easier prep, cut the breasts when they're chilled and still a bit firm.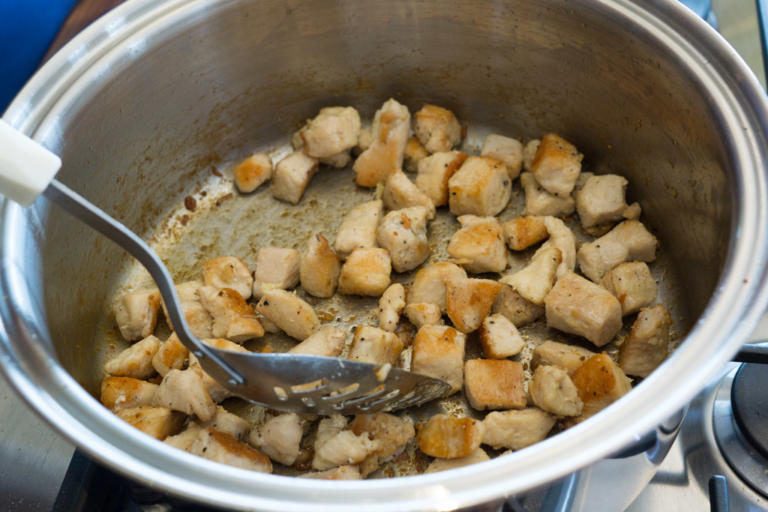 Also, a handy tip for snipping the chives for the biscuits is to use kitchen shears. The sharp blades of Cutco's Super Shears quickly snip the delicate herb into small bits.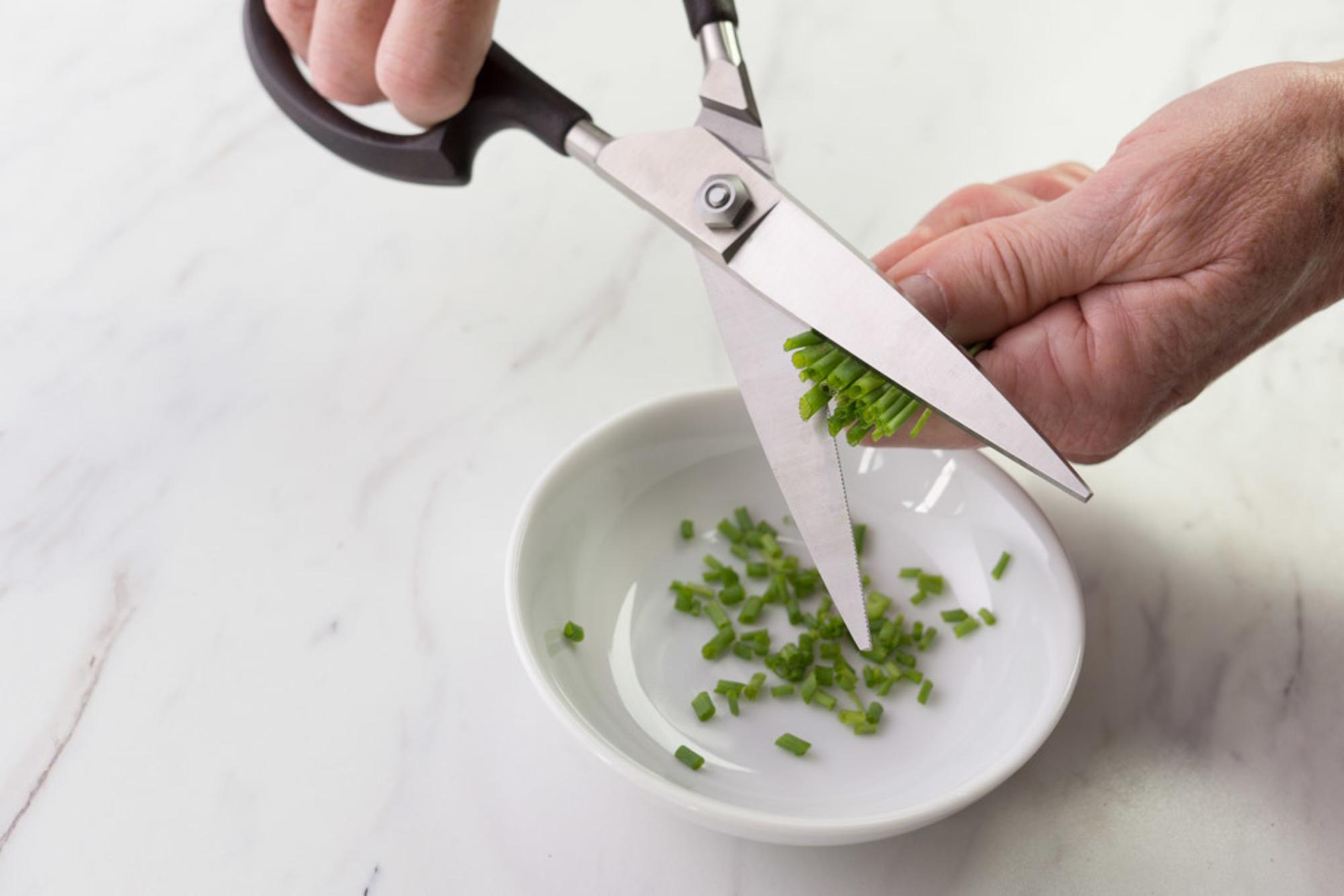 The soup part of this recipe is actually fairly light with chicken broth being used as the liquid and no added milk or cream. The dumplings are substantial, creating a nice balance that is filling but not heavy.
For a variation on this recipe, substitute vegetable broth for chicken broth and leave out the chicken. It can also be made ahead of time. Prepare the soup, but wait to make the biscuits and refrigerate it for up to three days. When ready to serve, prepare the biscuits, bring the soup to a boil and prepare as the rest of the recipe directs.
This is an easy chicken soup recipe to make. Other than the fresh herbs, you may already have everything you need to put this together. Everyone here gave it their stamp of approval. There was barely a ladle full left in the pot.
Originally published Oct. 30, 2015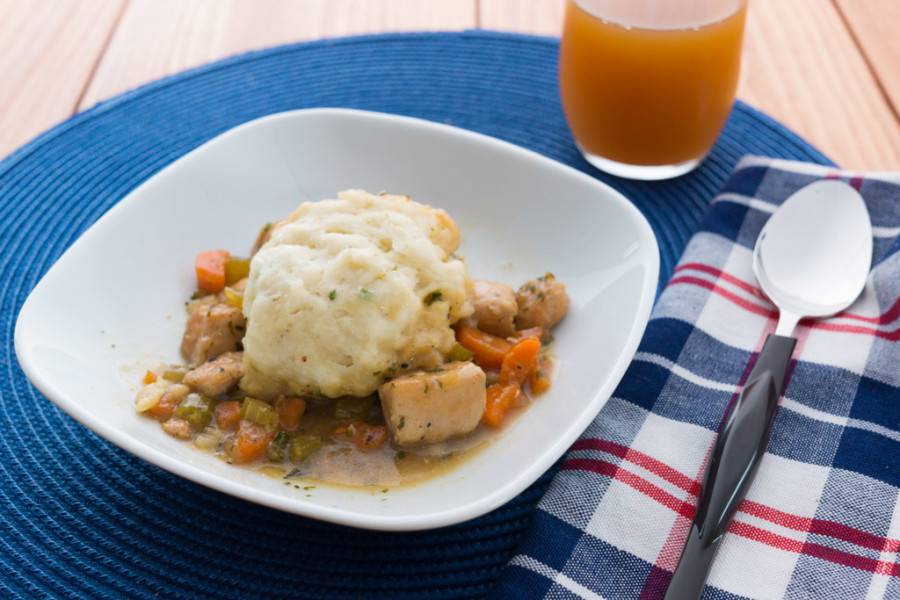 Ingredients
the soup
2 tablespoons olive oil
1 pound skinless, boneless chicken breasts
Salt and ground black pepper
1 cup chopped carrots
1 cup chopped celery
1/2 cup chopped mild sweet onion
8 cups low sodium chicken broth
4 sprigs fresh thyme
1 bay leaf
1/4 cup fresh flat leaf parsley
the dumplings
1 1/2 cups all-purpose flour
1 tablespoon snipped fresh chives
2 teaspoons baking powder
1 teaspoon salt
3 tablespoons cold butter
3/4 cup milk
Directions
Heat oil over medium-high heat in a 4-5 quart Dutch oven. Cut chicken breasts into 1/2 inch pieces. Sprinkle with salt and pepper. Brown chicken in hot oil. Reduce heat to medium, cover pan and cook for 7-9 minutes. Remove chicken from pan.
Add carrots, celery and onion to pan. Cook, covered, for 5-7 minutes or until vegetables are tender; stirring occasionally.
Return chicken to pan. Add broth, thyme and bay leaf. Bring to a boil, reduce heat and simmer, uncovered for 15 minutes.
For dumplings, stir together flour, chives, baking powder and salt. Cut in butter until mixture resembles coarse crumbs. A Potato Masher works well for this. Stir in milk just until combined.
Remove and discard the thyme and bay leaf from soup. Stir in the parsley and season with additional salt and pepper, if needed. Bring mixture to a boil and drop dumpling dough by spoonful onto the boiling soup. Cook uncovered for 10 minutes. Reduce heat to medium-low and cook covered about another 10 minutes or until a toothpick inserted in the dumplings comes out clean.
Recommended Tools