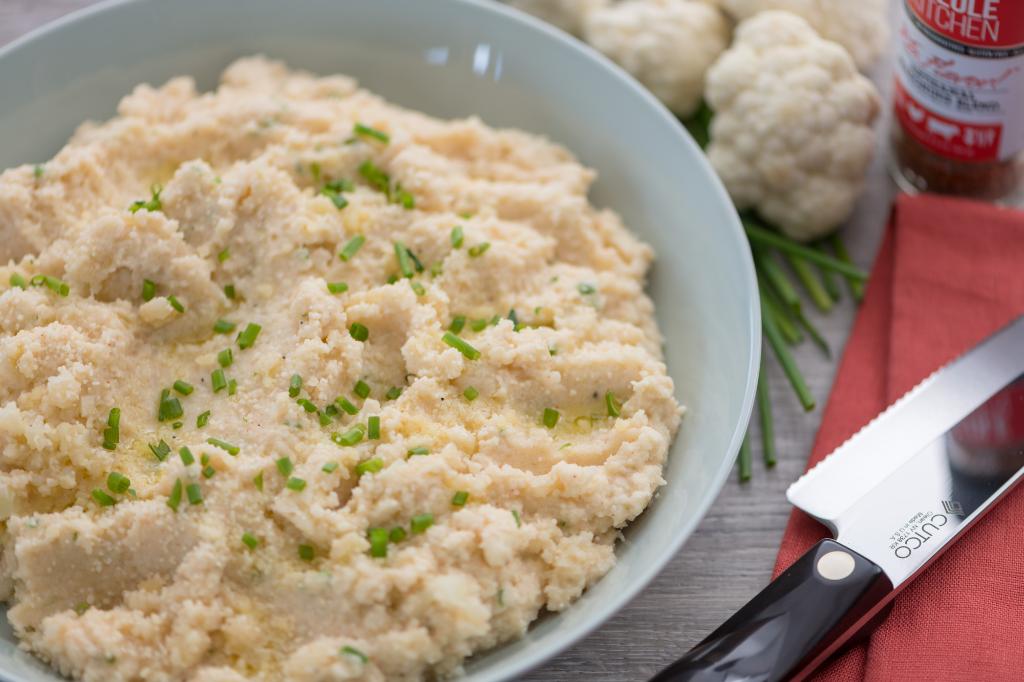 Sweet potatoes are my potato of choice for Thanksgiving, yet the meal without traditional mashed potatoes seems to be missing something. This creamy, light mash of cauliflower is incredibly easy and deliciously hits the spot. It's a healthful side dish that takes just minutes to prepare, much faster than mashed potatoes. I often roast the cauliflower (with a touch of olive oil and P.S. Flavor! Creole Kitchen) to add a nice toasty flavor.
To easily remove florets from the head of cauliflower, use Cutco's Gourmet Prep Knife. Its sharp tip gets into those tight places for quick removal. Also try using Super Shears to snip the chives.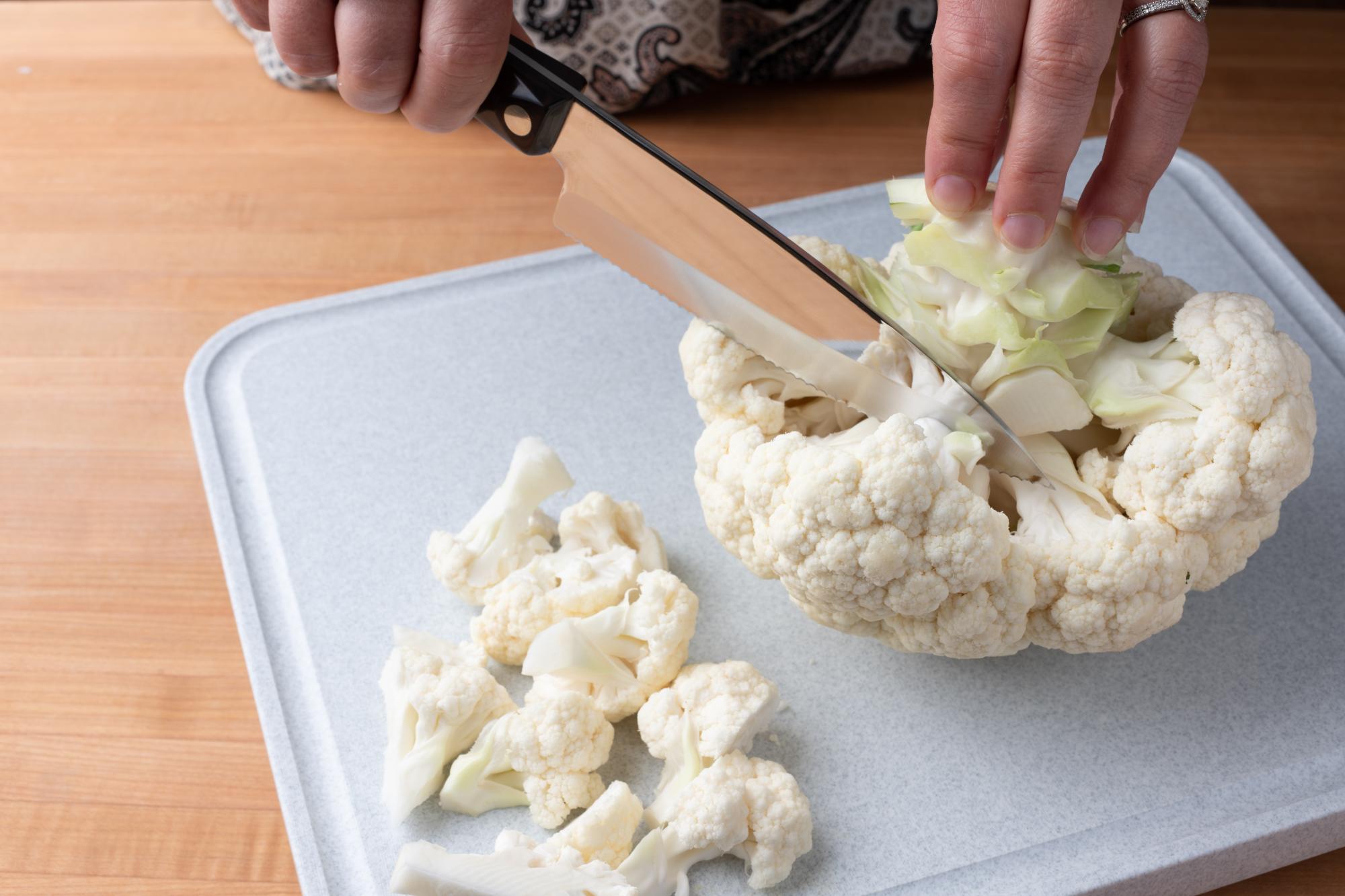 *Chef's Note: 2 (16-ounce) bags frozen cauliflower may be substituted. Cook cauliflower according to package directions. Proceed with recipe as directed, beginning with Step 2, adding all seasoning.
Ingredients
2 cups chicken stock, lower sodium
1 head medium cauliflower (about 2 pounds), chopped*
1/2 cup lite sour cream
1/3 cup grated Parmesan cheese, plus extra for garnish
2 tablespoons fresh chives, chopped, divided
Optional: Olive oil drizzle
Directions
Fill a large pot with chicken stock to depth of 1/4 inch and add cauliflower and ½ teaspoon of the seasoning. Cook, covered, over medium-high heat 7 to 10 minutes or until tender. Drain.
Process cauliflower, sour cream and remaining seasoning with an immersion blender or in a food processor 30 seconds to 1 minute or until smooth. Stir in Parmesan cheese and half of the chives. Place in a bowl.
Garnish with additional Parmesan cheese and remaining chives. Drizzle with olive oil.
Recommended Tools