Chef Keith Glover's Cauliflower Curry
Published 130 days ago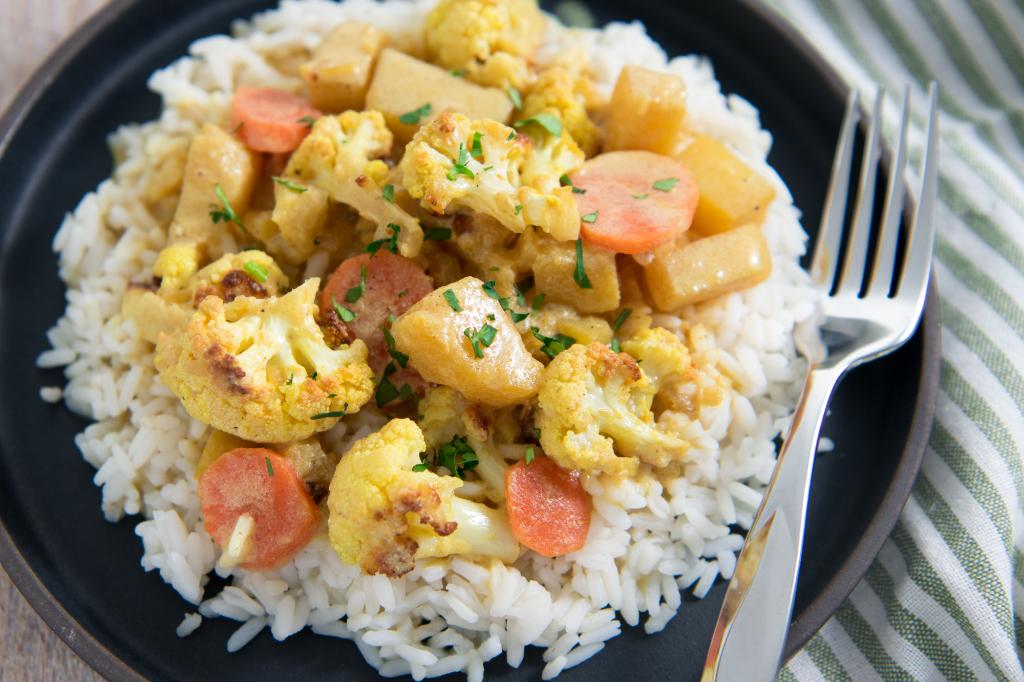 Cauliflower's versatility seems endless. Growing up, my mother would just boil it in milk and butter and serve it as a side dish, but today it's used in many different ways.
It's being finely minced and used in place of rice, mashed and used in place of mashed potatoes, and pressed together to make pizza crust and taco shells. My favorite way to eat it is simply roasted with a light coating of olive oil and salt and pepper.
Roasting cauliflower, along with being delicious, also opens it up to even more possibilities. After it comes out of the oven, it can be used as a base for other recipes, like this Cauliflower Curry.
The recipe was created for Cutco by Chef Keith Glover, instructor at Alfred State College's culinary arts program. It takes roasted cauliflower to a whole other level, bringing in bold Indian flavor.
It's a nice side dish to serve with chicken, shrimp or tofu.
For prepping the cauliflower, learn how to easily remove cauliflower florets, by checking out Chef Glover's step-by-step infographic.
Ingredients
1 large head of cauliflower
3 tablespoons olive oil, divided
Salt and pepper
1 large onion, diced
3 carrots, peeled and sliced into coins
1 tablespoon minced garlic
1/2 quart chicken or vegetable stock
2 small potatoes, peeled and cubed
3 tablespoons curry powder
1 can coconut milk
1 cup Greek whole fat yogurt
1/2 lemon, juiced
Fresh cilantro to taste
Directions
Heat oven to 425 degrees F.
Cut cauliflower into florets, place on a sheet pan and coat with 2 tablespoons olive oil. Season with salt and pepper. Roast for 25 minutes, stirring half way through.
Cauliflower should be browned when finished.
In a medium saucepan, sauté onions and carrots in remaining olive oil until onions are translucent. Add garlic and sauté an additional 2 minutes. Add stock, potatoes and curry powder. Simmer until potatoes and carrots are tender. Add coconut milk, yogurt and roasted cauliflower. Finish with lemon juice and cilantro. Serve over rice.
Recommended Tools