How to Cut Potatoes 3 Ways
927 days ago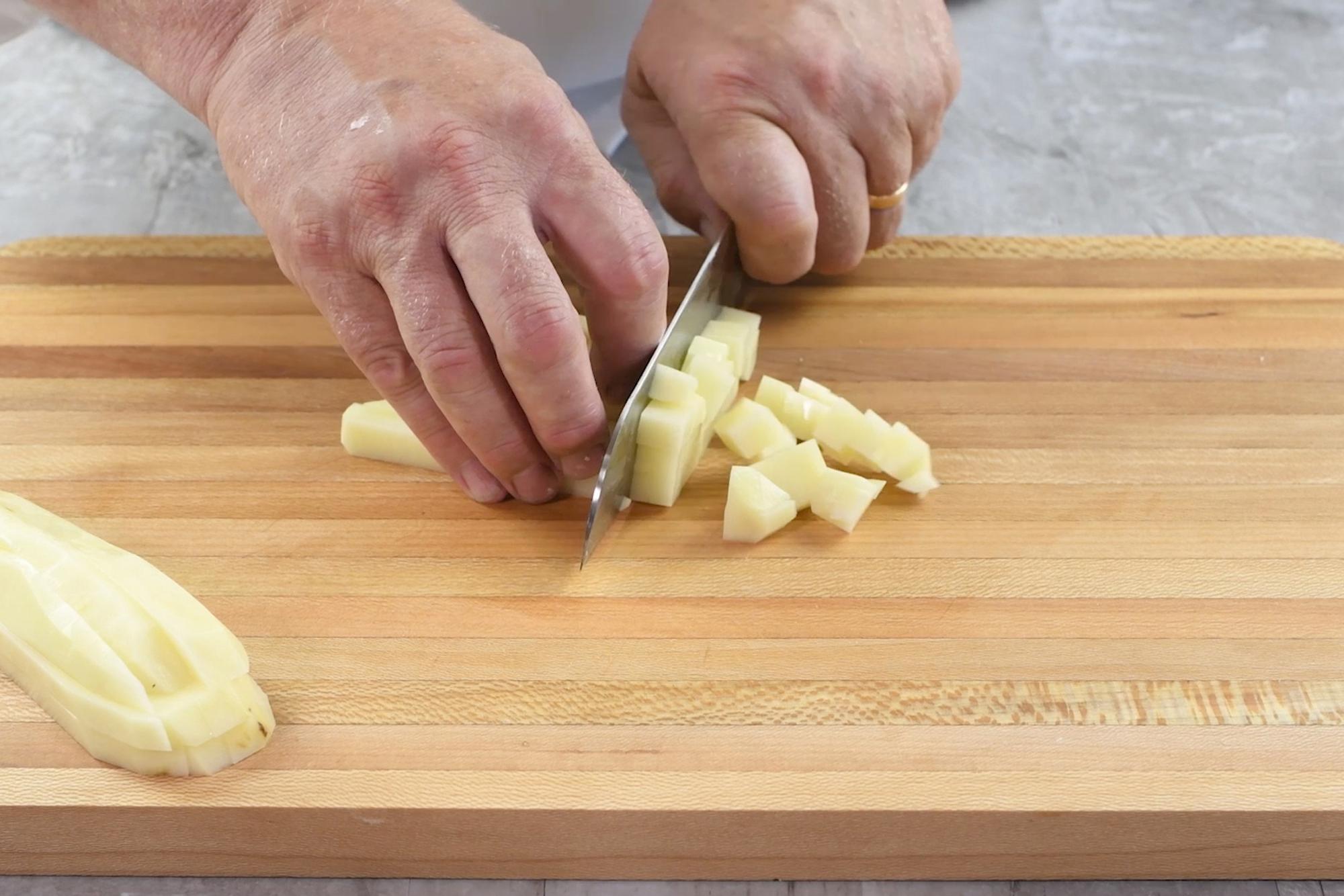 Potatoes are a staple in my kitchen. I like them scalloped, baked, roasted, mashed, smashed and fried. With so many ways to prepare them, knowing how to cut potatoes is a good technique to have in your knife how-to tool kit.
Potatoes are odd-shaped, wobbly vegetables so before you start slicing, find a spot on the potato where it rests most level on the cutting board. If you have a really wobbly potato, it's okay to take a small slice from one side of it to create a level spot so it rests firmly on the board. Not only is this for safer cutting, it allows for more controlled uniform cutting.
Having the right knives for cutting will also make a difference in how easy and consistent your cuts will be. After peeling with a 4" Paring Knife or Vegetable Peeler, use a prep knife that's long enough to cut the length of the potato, like a 7" Santoku or a 7-5/8" Petite Chef knife. Also, know that peeling a potato isn't necessary, that's your call.
Keep in mind while cutting potatoes to keep the pieces as uniform in size as possible. This will allow them to cook evenly.
As for the technique, we consulted Alfred State culinary arts instructor Keith Glover. He shows us three ways to cut a potato. First slicing, which would be good for scalloped potatoes or au gratin, and then into sticks for making French fries and finally diced for roasting or tossing into soups or salads.
How to Cut Potatoes 3 Ways
Using a 4" Paring Knife or Vegetable Peeler, peel the potato.
Rest the potato on a flat spot and slice crosswise to desired thickness. This is a good cut for scalloped potatoes or potatoes au gratin.
To create sticks, with the potato resting firmly on the cutting board, slice it lengthwise to desired thickness. A medium size would be about 1/2" thick.
To dice, rotate the sticks and cut crosswise, maintaining the same thickness as when slicing the sticks. For a medium dice the size is about 1/2" x 1/2" x 1/2"