Ham and Potato Chowder
Published 1298 days ago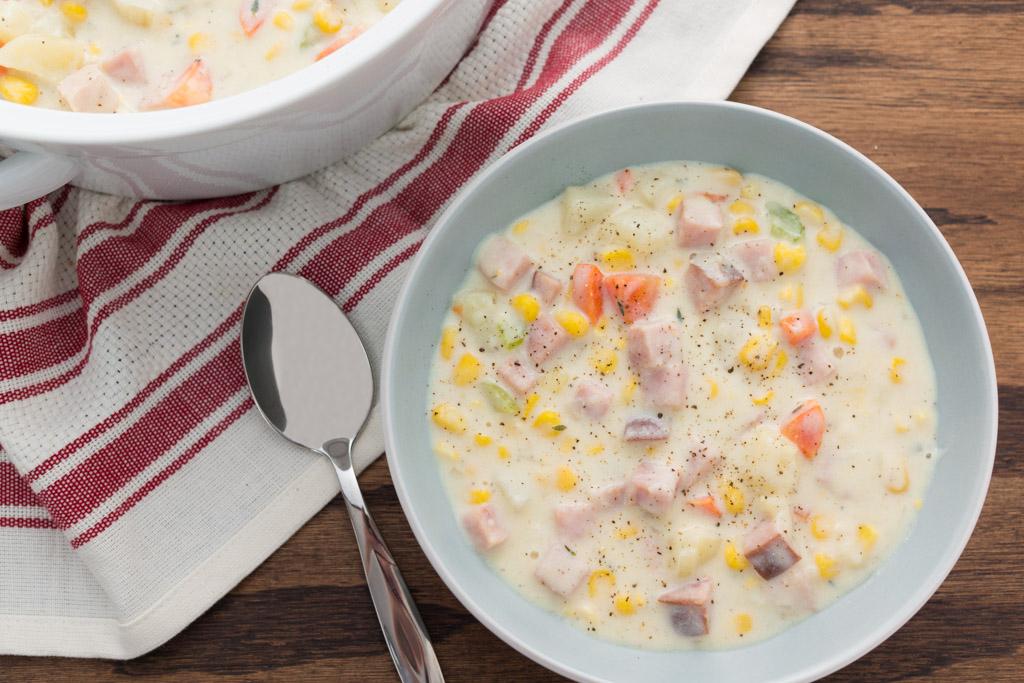 Have you ever looked in the refrigerator and found that you have a little of this and a little of that? You see a couple of carrots, some celery and left over ham. You may already have all the ingredients for Ham and Potato Chowder in your fridge and pantry. In less than an hour, you can have tasty chowder, and a good feeling knowing you've not ended up throwing away food you bought with your hard earned money.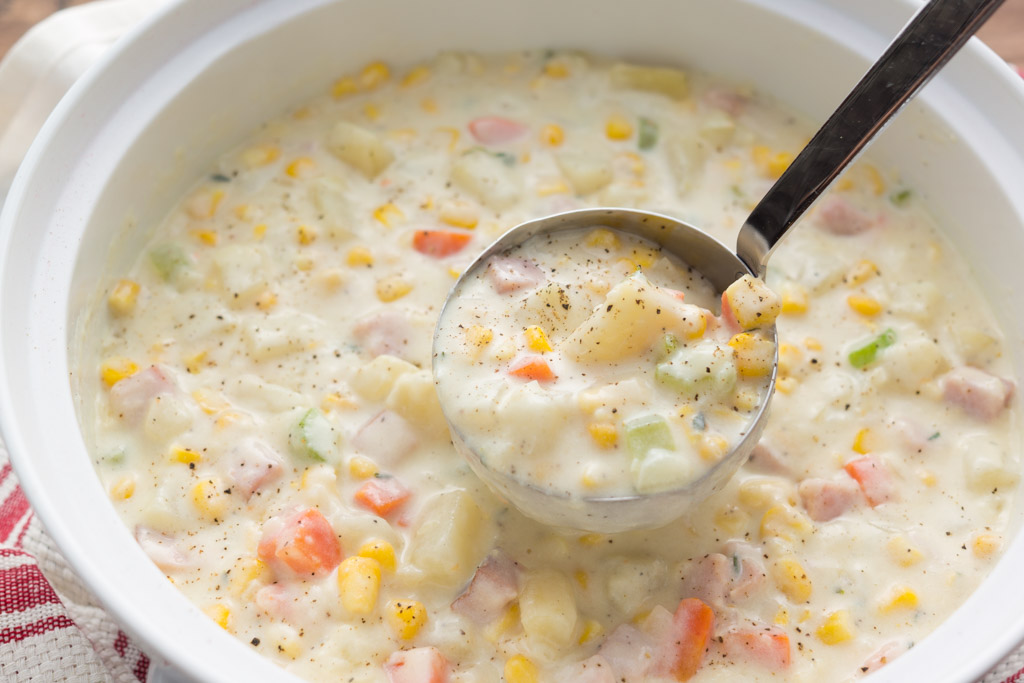 In my house we're not particularly fond of leftovers but this recipe isn't that. It's a good way to combine smaller amounts of ingredients and make them into a delicious meal. The chowder is creamy and rich and perfect for enjoying in front of the fire on a chilly winter night.
Ingredients
1/4 cup unsalted butter
2 cloves of garlic, minced
1 onion, diced
1 1/2 cups frozen corn kernels
2 teaspoons fresh thyme leaves
2 tablespoons all-purpose flour
3 1/2 cups milk
2 russet potatoes, peeled and diced
3/4 cup diced carrots (about 2)
3/4 cup diced celery (about 2 stalks)
8 ounces ham, diced
Kosher salt and freshly ground pepper to taste
Directions
Melt butter in a large stockpot over medium heat. Add the garlic, onion, carrots and celery and cook, stirring frequently, until vegetables soften and onions are translucent, about 2 to 3 minutes. Stir in corn and thyme, cook 1 – 2 minutes.
Whisk in the flour until lightly browned, about 1 minute. Gradually whisk in the milk and cook whisking constantly until slightly thickened, 1 – 2 minutes. Stir in potatoes.
Bring to a boil; reduce heat and simmer until potatoes are tender, 12-15 minutes. Stir in ham and salt and pepper. If chowder is too thick, add more milk as needed.