How to Dice Potatoes
979 days ago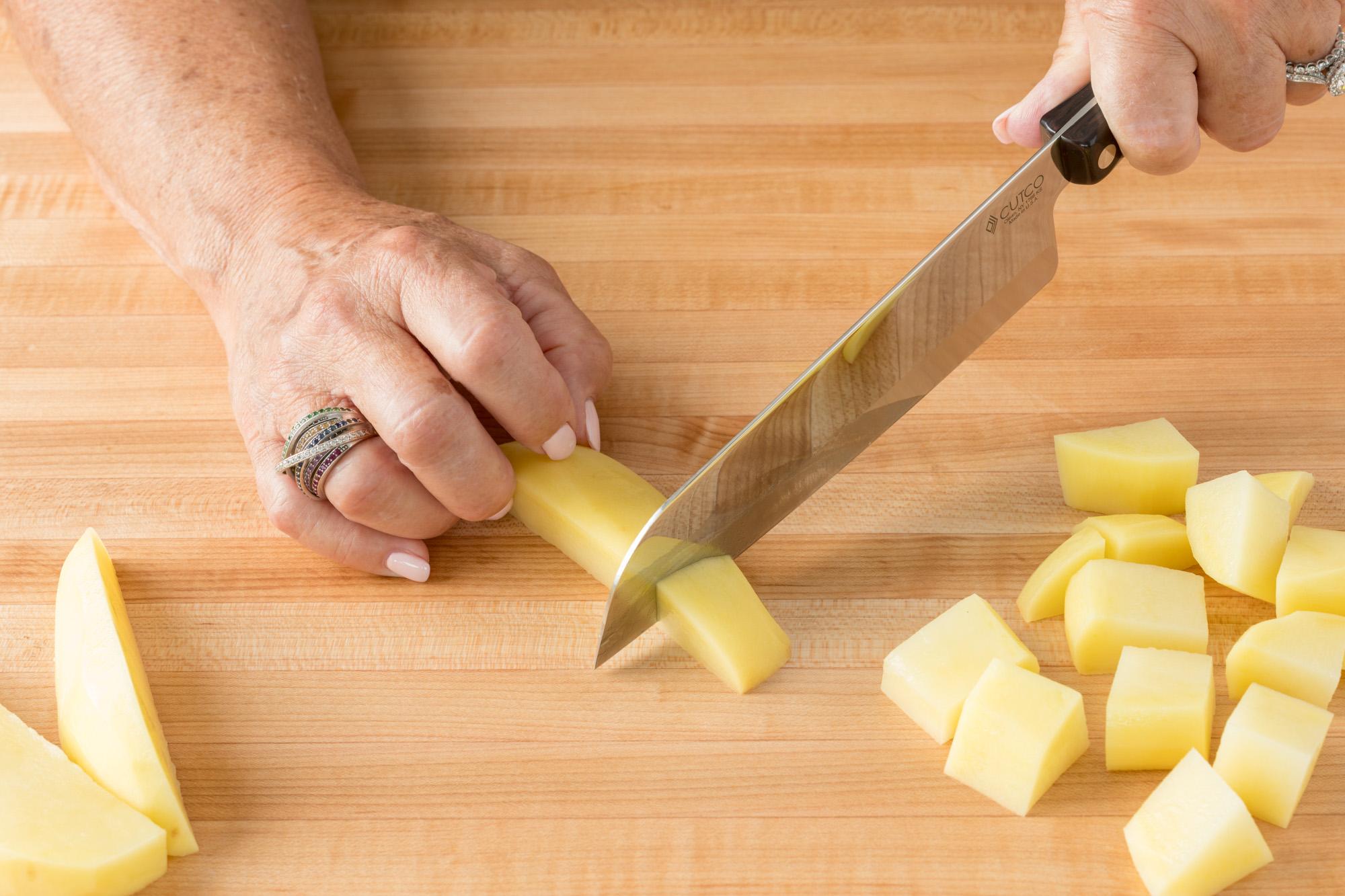 When it comes to cutting wobbly foods, there are a few simple steps to make it easier and safer. The irregular shape of potatoes, for example, presents some challenges.
To dice potatoes, start by selecting a knife that's the right size for the potato you're cutting. I like using the 7" Santoku because its sharp blade is long enough to slice through the length of a large potato.
When dicing remember to try to cut pieces to uniform sizes so they cook evenly. A medium dice, for example, is generally 1/2" x 1/2" x 1/2". A large dice is 3/4" x 3/4" x 3/4" and a small dice is 1/4" x 1/4" x 1/4".
Before you start cutting potatoes or any wobbly foods, bring them to a flat surface. Roll it around on the cutting board to find where it sits most level. If it's particularly wobbly, you can make a leveling cut by slicing of a piece of potato off along the side so that it sits flat on the board.
Now that you've got your potato resting firmly on the cutting board, here's how to dice potatoes.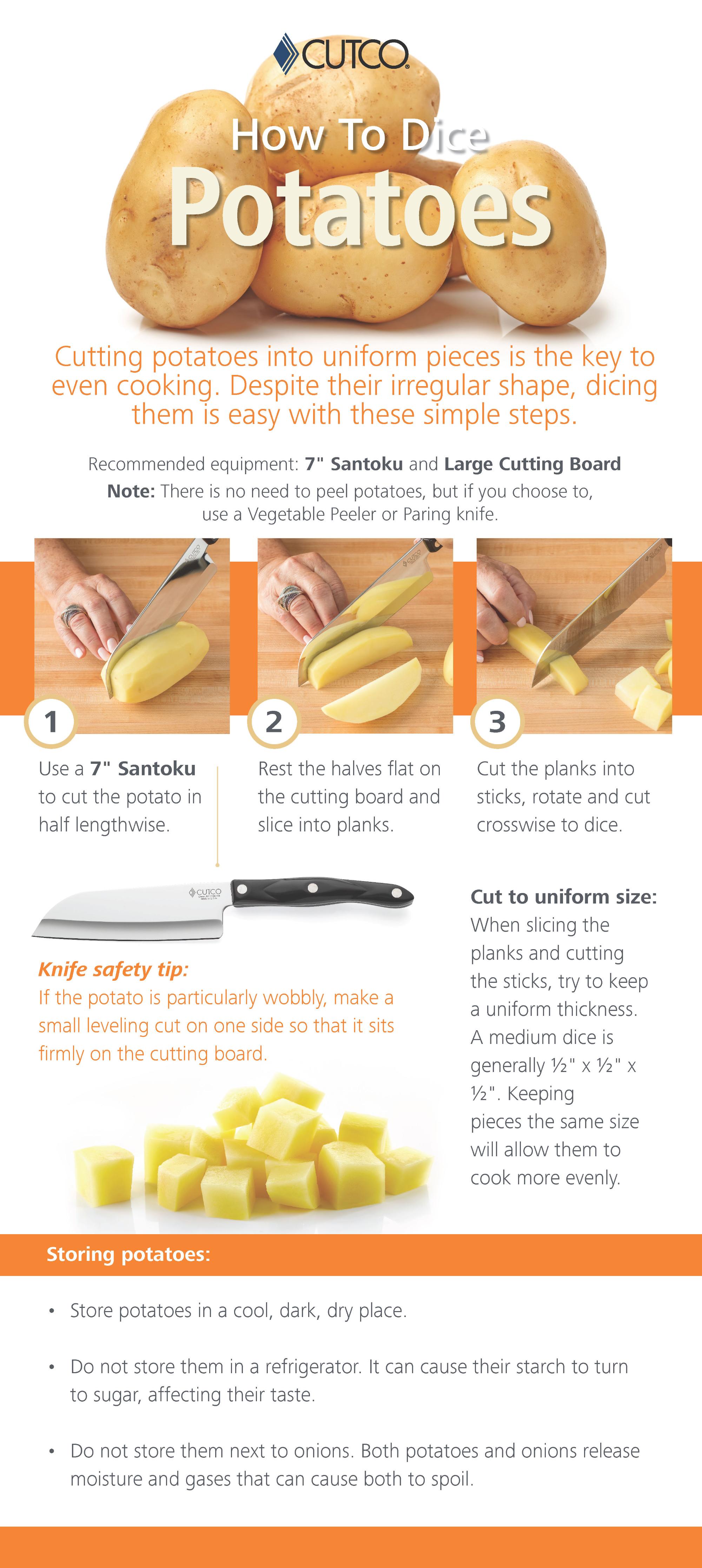 How to Dice Potatoes
1. Use a 7" Santoku to cut the potato in half lengthwise.
2. Rest the halves flat on the cutting board and slice into planks.
3. Cut the planks into sticks, rotate and cut crosswise to dice.