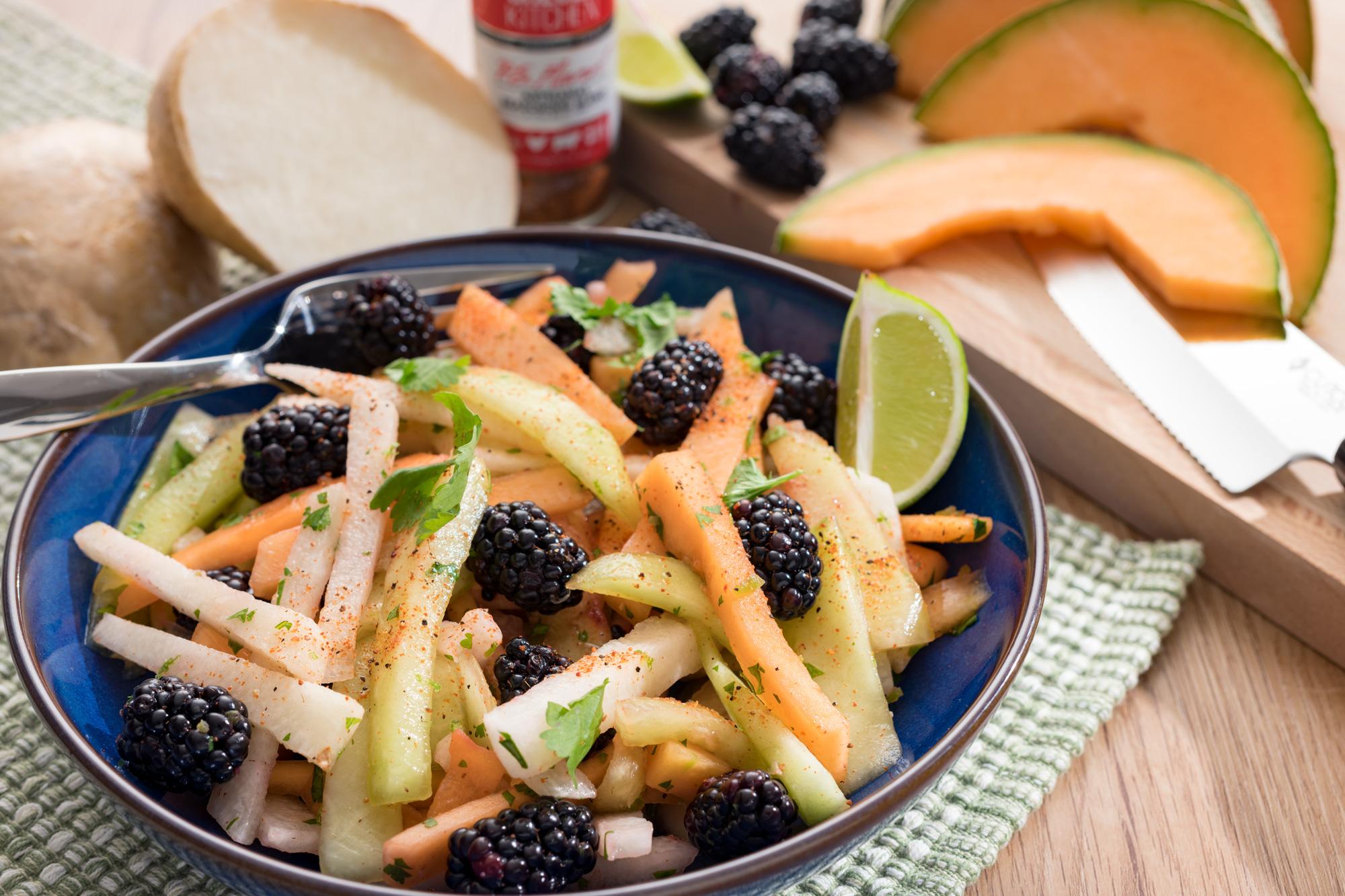 Although many fresh condiments in Mexican cuisine are called pico de gallo ("rooster's beak"), this wonderfully refreshing salad made with sweet melon and jicama from the Mexican state of Jalisco is actually known as pico de gallo.
This one takes the flavor (and color contrast) to a new level with the addition of sweet summer blackberries. Depending on your best finds from the garden or market, the fruits can be switched out with mango, nectarines, pineapple, blood oranges, cantaloupe, watermelon and honeydew melon. Whichever you choose, the contrast of sweet fruit, crunchy jicama, bright berries, tangy lime juice and a little dash of heat from creole seasoning makes for a delightful palate cleanser. I used my custom spice blend P.S. Flavor!™ Creole Kitchen, which delivers the perfect flavor boost.
I served this at a barbecue party for chefs and everyone raved. The different flavors just burst in your mouth. It's light, healthy, and the jicama gives the salad a great crunch. If you are making it ahead, wait until 2 hours before serving to add the lime juice. If you have leftovers, drain off the liquid and refrigerate. Adjust seasoning and perhaps more fresh lime the next day.
If you've not yet used jicama, it's a large root vegetable with a thin brown skin and white crunchy flesh. Its nutty, sweet flavor resembles water chestnuts and is great both raw and cooked. It is most often used raw in fruit and vegetable salads, and also adds crunch when thinly sliced for sandwiches. When cooked, it can be used in stir-fries, sautéed on its own, boiled and mashed like potatoes, or added to soups and stews right at the end of their cooking.
You can use Cutco's Hardy Slicer to prep the jicama.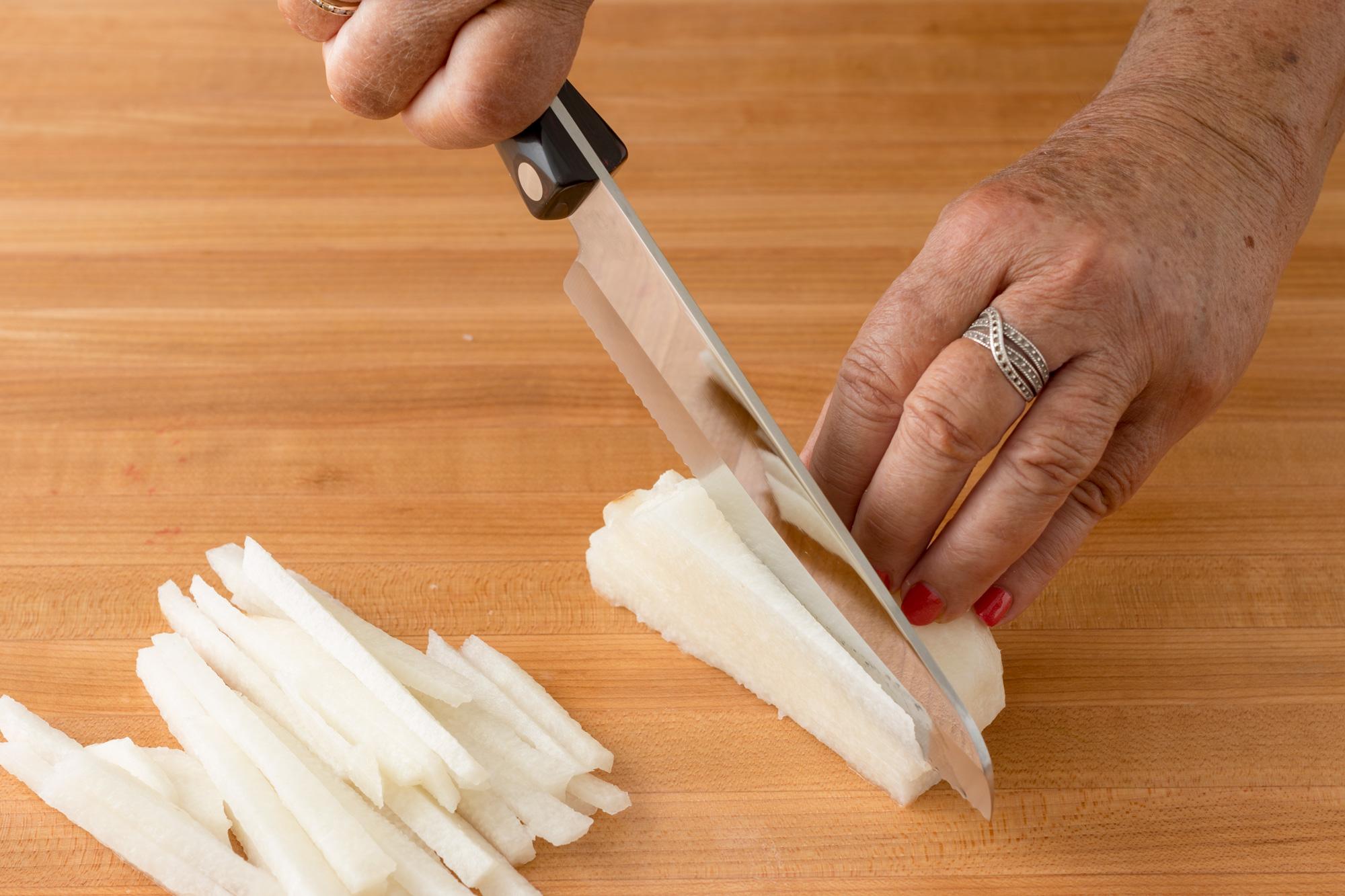 Its sharp Double-D® blade is well-balanced and moves easily through its starchy flesh.
Shop for jicama that's heavy for its size and free of blemishes. Pull off skin with your sharp paring knife just before serving.
For cutting the melons, check out Cutco's handy infographics, How to Cut a Cantaloupe and How to Cut a Honeydew.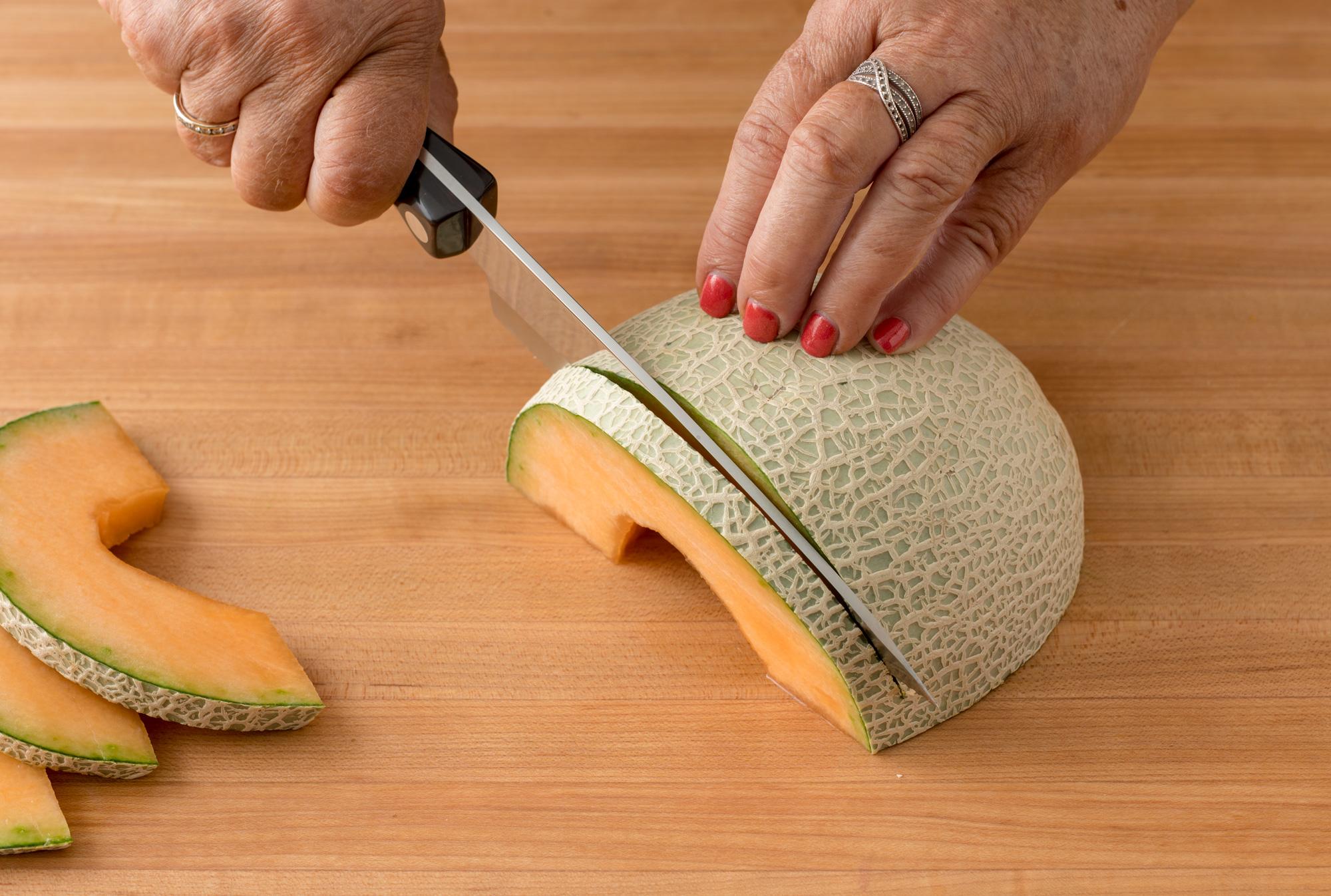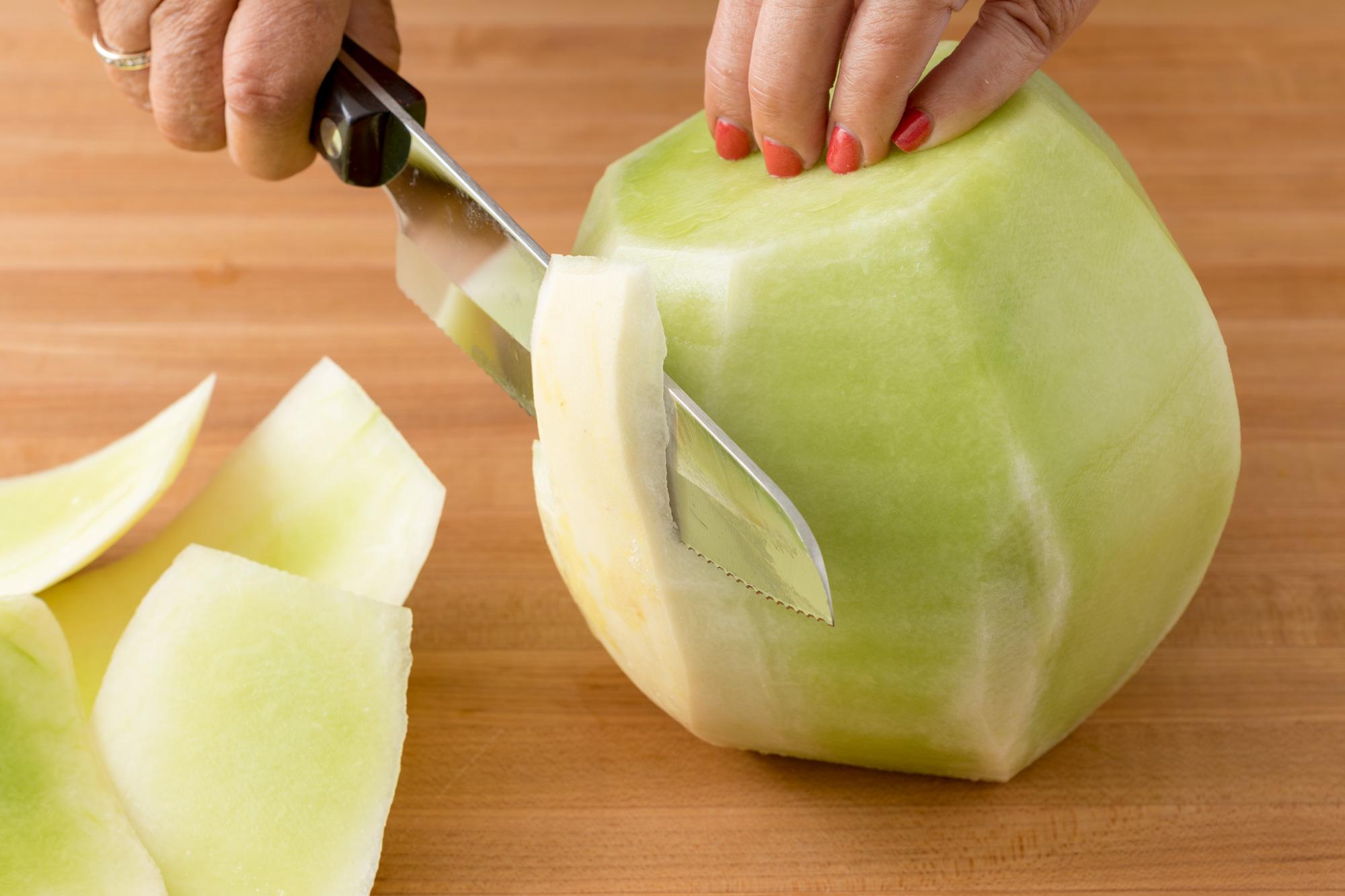 Ingredients
1 large jicama, peeled and cut into 1/4-inch-wide strips
1/2 cantaloupe, peeled, seeded and cut into strips
1/2 large honeydew melon, peeled, seeded and cut into strips
1 pint blackberries
1 jalapeño, seeded, veined and minced
1 cup fresh lime juice
1/4 cup fresh cilantro, chopped
Directions
In a medium-sized bowl, mix together all ingredients. Adjust seasoning to taste with additional Creole Kitchen, or kosher salt and black pepper.
Cover and refrigerate about 2 hours or until chilled.
Recommended Tools