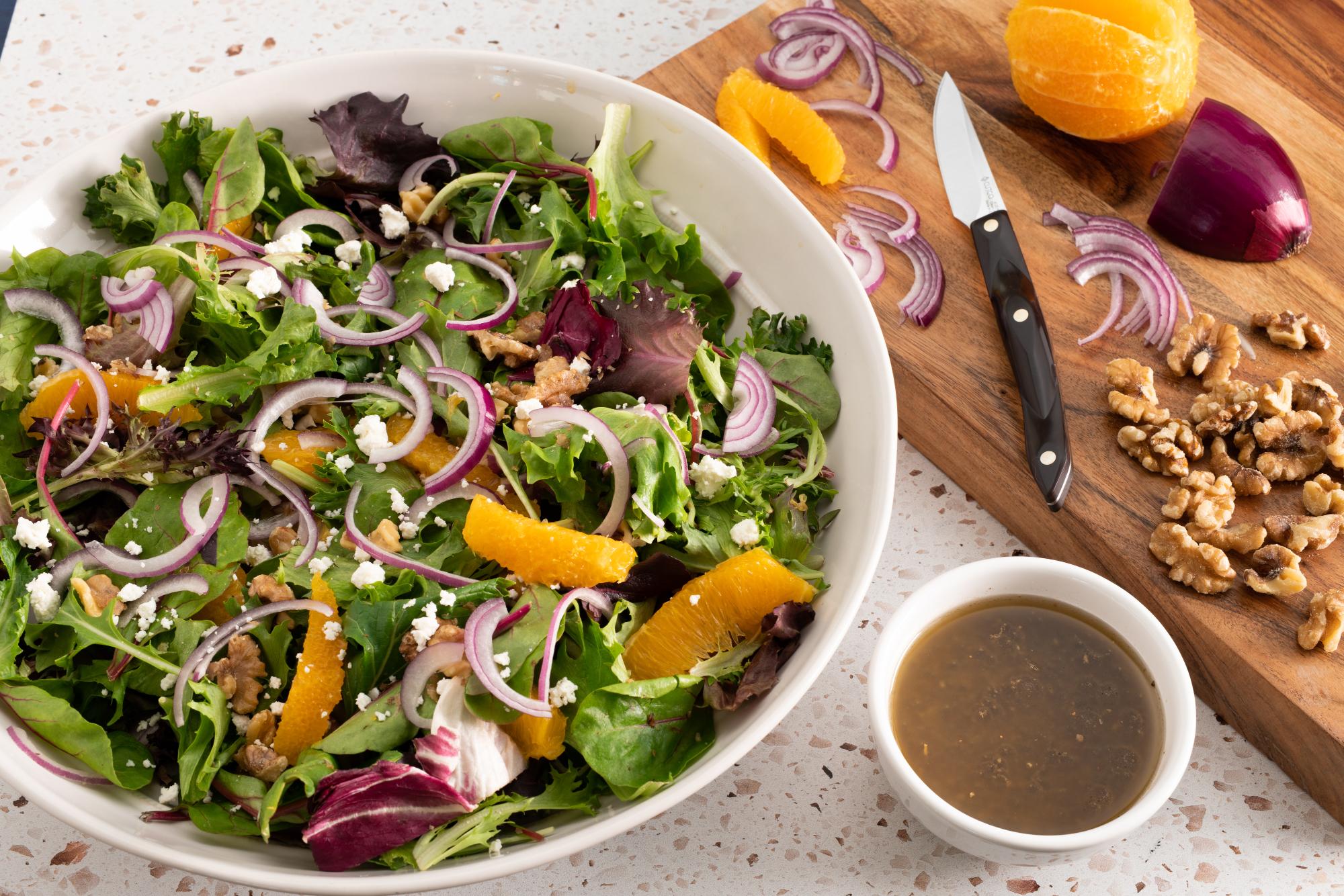 Salads are not just for summer. This Winter Salad With Citrus Vinaigrette proves that even when there is a chill in the air, a flavorful salad just tastes good.
The Citrus Vinaigrette
As with most greens-based salads, the dressing is where most of the flavor comes from. This one delivers a bright, tangy flavor thanks to the freshly squeezed orange juice, sugar, balsamic vinegar and Dijon mustard.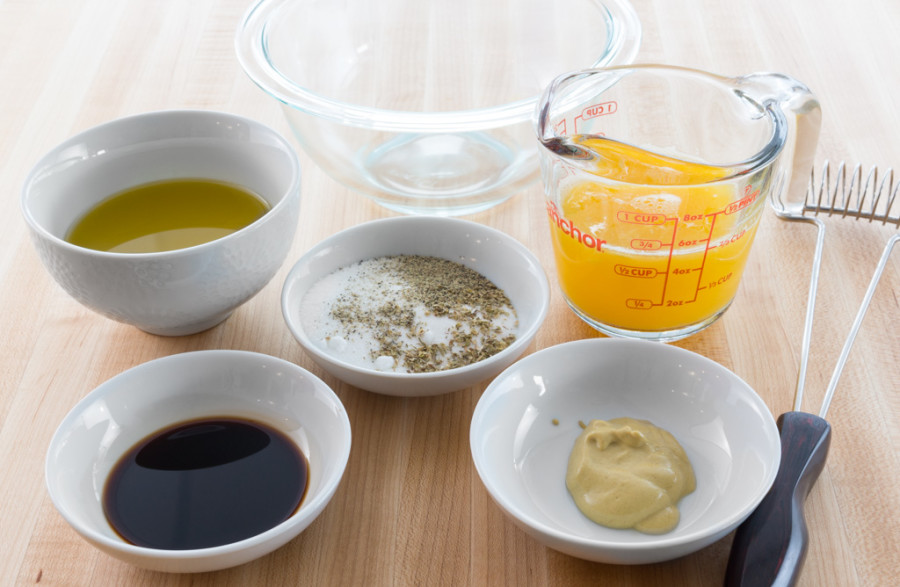 Whisk the vinaigrette together with a Mix-Stir to emulsify all the ingredients. It's always a good idea to give it a little taste in case you want to adjust any of the ingredients.
Making the Salad
The beauty of salad is that you can use whatever greens you want. We went with a mix, featuring baby spinach, lettuces and greens.
Orange slices are added to the greens to amp up that citrus flavor even more. To section them, use a 3″ Gourmet Paring Knife. First cut away the peel and then cut in between each orange section to release it.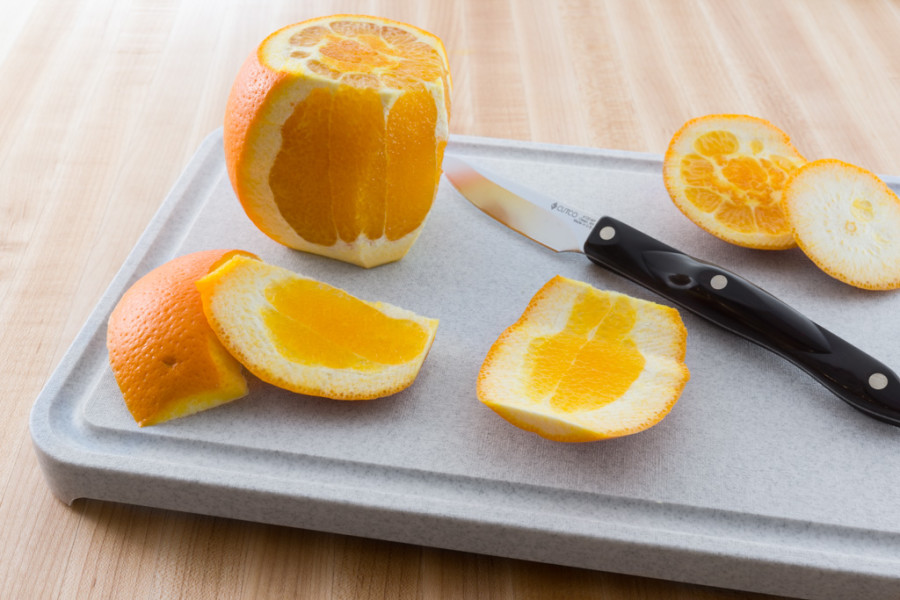 If you need help sectioning the orange, take a look at our How to Section Grapefruit With a Knife tutorial. The steps are exactly the same.
Adding sliced red onion will offset the tangy, sweet flavor of the orange for a perfectly balanced bite. Thinly slice the onion using a 7-5/8″ Petite Chef knife.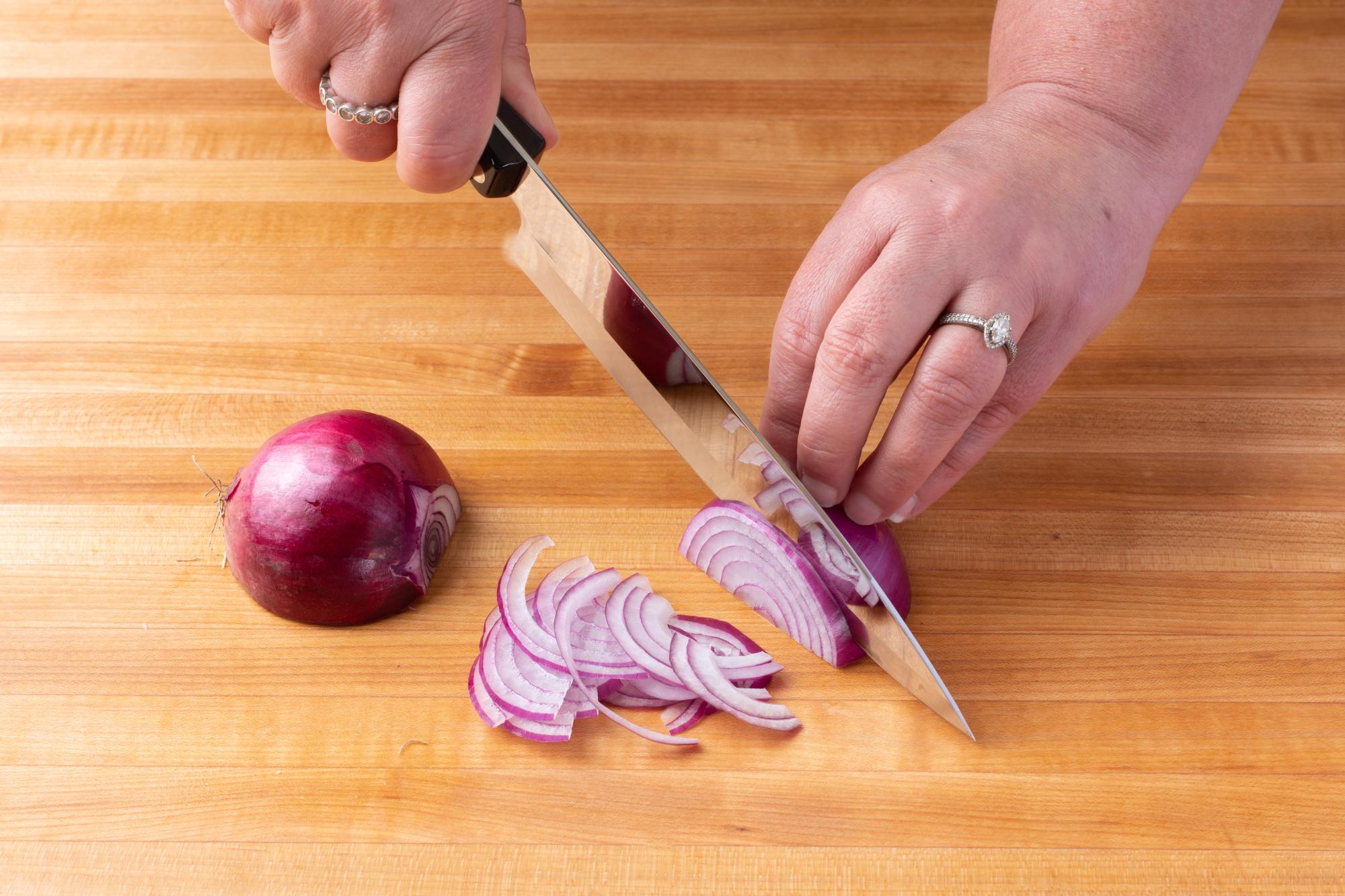 For a different twist, you can also think about having this Winter Salad With Citrus Vinaigrette for breakfast. Eliminate the onion and add some grapefruit sections and a thin slice of prosciutto for a meal that will keep you satisfied until lunch.
Ingredients
For the salad:
3/4 cup walnut halves
10 ounces mixed salad greens (we used a mix containing baby spinach, lettuces, and greens)
2 large navel oranges, peeled and sectioned
1/2 cup thinly sliced red onion
1/4 cup crumbled goat cheese
For the citrus vinaigrette:
1/4 cup olive oil
1/4 cup vegetable oil
2/3 cup freshly squeezed orange juice
1/4 cup white sugar
2 tablespoons balsamic vinegar
2 teaspoons Dijon mustard
1/4 teaspoon dried oregano
1/4 teaspoon ground black pepper
Directions
Put walnut halves in a dry skillet over medium heat. Cook 5 minutes, stirring constantly, until lightly browned.
In a large bowl, toss the salad greens, walnuts, oranges and red onion.
In a small bowl, whisk all vinaigrette ingredients together.
To serve, divide the salad green mixture into individual servings. Sprinkle with goat cheese and drizzle with dressing.
Recommended Tools