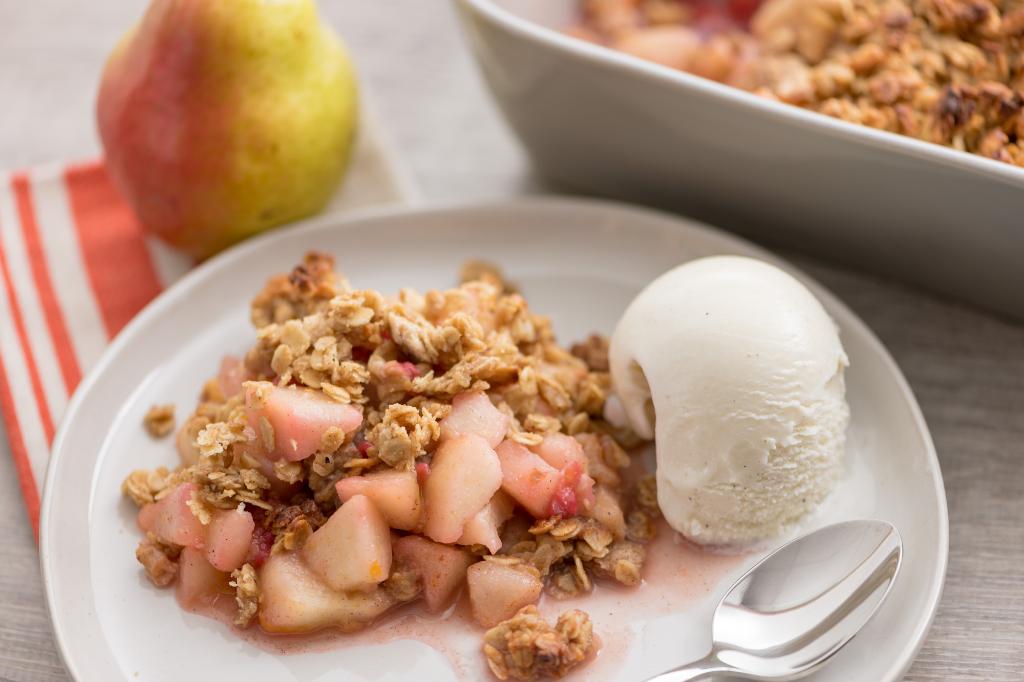 This is my go-to dessert that showcases the best fruit of the season. Pears and raspberries are a delicious duo for the holidays or any day.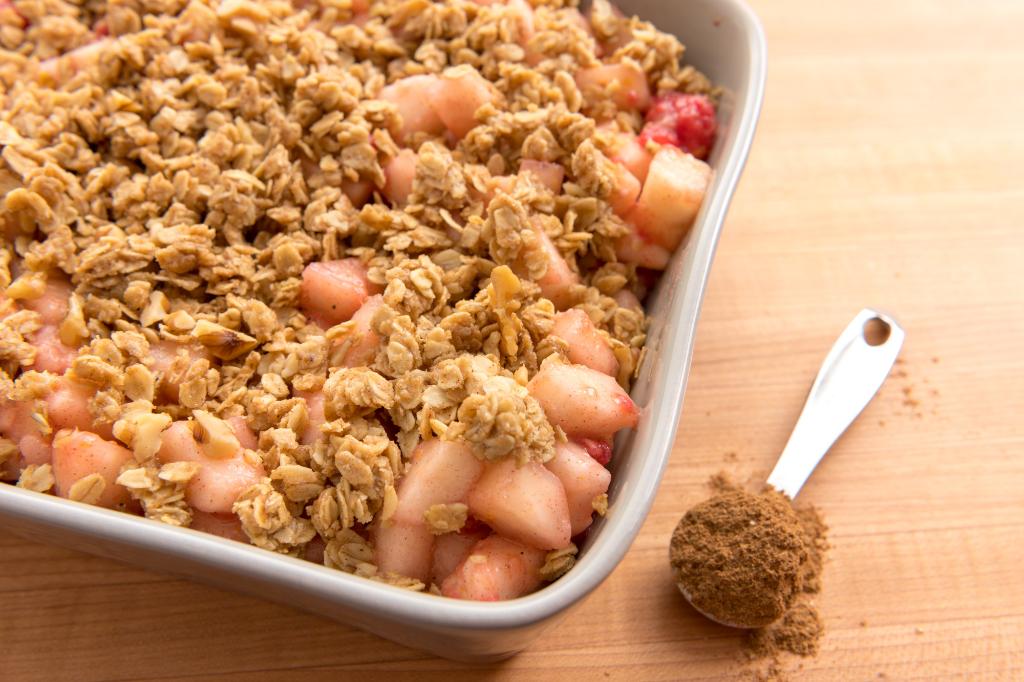 Also consider the following combinations of fruits for this crisp or devise your own. Use 8 cups of fruit in all. It is best to start with 1 tablespoon of honey, and then taste the fruit and honey mixture, and adjust the sweetness accordingly. Use more or less flour, depending on the texture of the fruit. Soft fruits need about 2 tablespoons, firm fruits a little less.
Strawberry and rhubarb (will need more honey; approximately 1/4 cup)
Peach and blackberry or raspberry
Pears or apples and cranberry
Cherries and nectarines
Mango and strawberries
A Vegetable Peeler or Paring Knife, and a 7" Santoku are all the prep tools you'll need for this Winter Pear and Raspberry Crisp.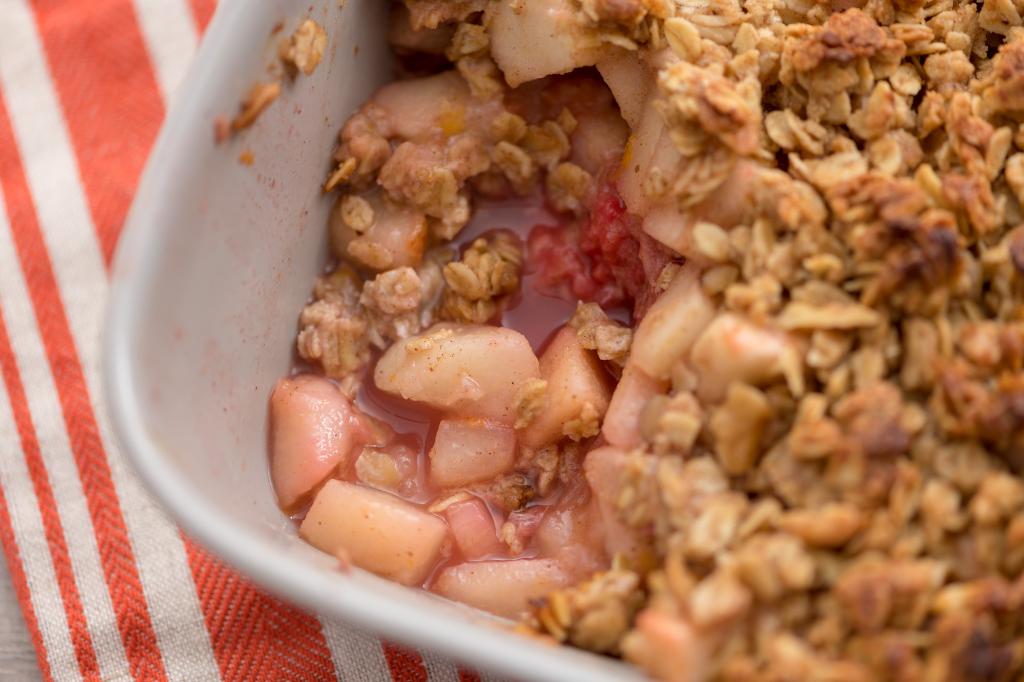 Feel free to bake this the day before, let cool and cover with foil. Pop into a 350 F oven for 15 minutes to reheat before dessert time. Remove foil for the last few minutes to re-crisp topping.
Ingredients
Fruit Filling:
2 pounds ripe Bosc pears (8 pears)
1 pint raspberries
1 teaspoon grated orange zest
1 teaspoon grated lemon zest
2 tablespoons freshly squeezed orange juice
2 tablespoons freshly squeezed lemon juice
1 tablespoon honey
2 tablespoons all-purpose flour
1 tablespoon P.S. Flavor! Mai Chai Spice (alternatively use 2 teaspoons cinnamon and 1/2 teaspoon nutmeg)
Optional: For a sweeter dessert - add another tablespoon of honey
Topping:
1/3 cup canola oil or butter
1/3 cup honey
2 cups old fashioned oats, uncooked
2/3 cup whole wheat pastry flour
1 tablespoon P.S. Flavor! Mai Chai Spice (alternatively use 2 teaspoons cinnamon and 1/2 teaspoon nutmeg)
1/4 cup chopped walnuts
Directions
Preheat the oven to 400 F.
Peel and core the pears and cut them into large chunks. Place the fruit in a large bowl and toss with the raspberries, zests, juices, honey, flour and Chai Spice. Pour into a 9x12x2 baking dish.
To prepare the topping: Heat together the oil or butter and honey. Add oats, flour, Chai Spice and walnuts, and mix together. Crumble over the fruit filling.
Bake in the preheated oven for about 25 to 30 minutes, or until the top is browned and the juices are bubbling up around the edge. Remove from the oven and cool for at least 15 minutes before serving.
Serving Suggestion: Serve with frozen yogurt or whipped cream
Recommended Tools