Watermelon and Shrimp Salad With Green Curry Sauce
1254 days ago
Skip to recipe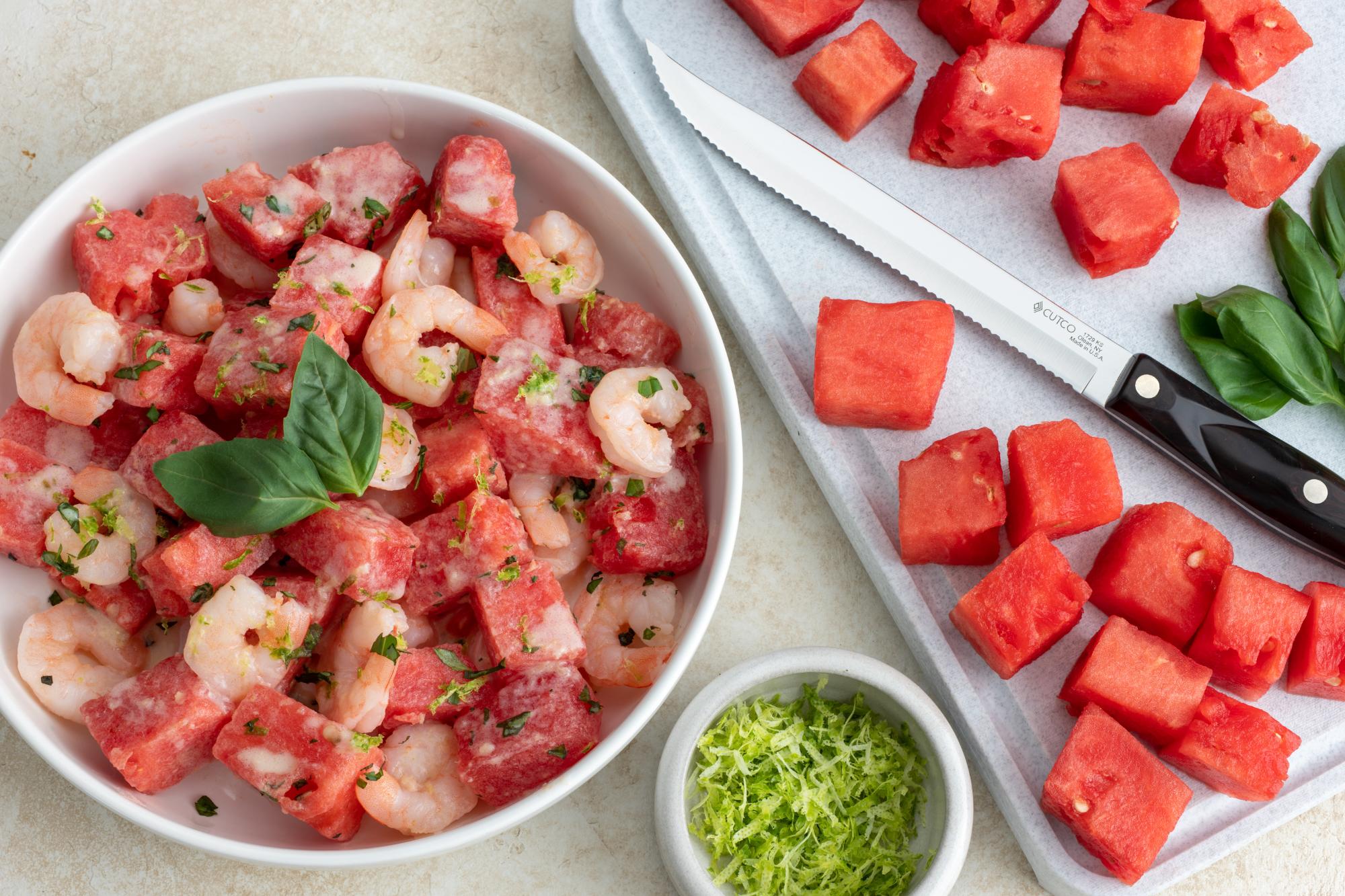 Watermelon and shrimp are a surprising pair in this refreshing salad recipe. Lightly dressed in coconut milk, green curry paste, ginger, lime and fresh herbs, it's a palate-pleasing dish that is great for summer.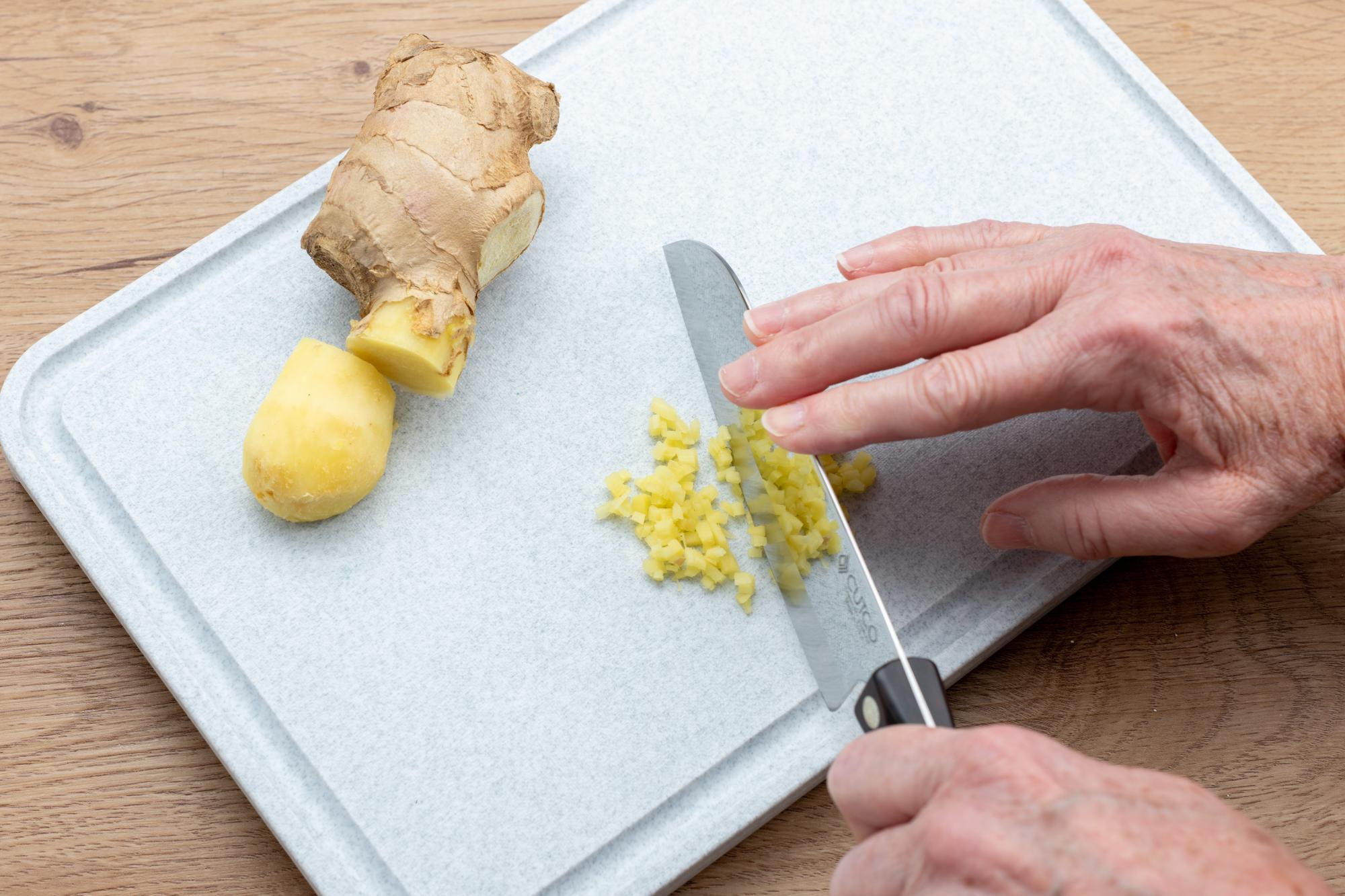 Both fresh watermelon and shrimp are known to pair well with citrus, but the addition of a green curry paste offers a surprising twist. It's a little less spicy than red curry so it pairs well with the cool, fresh flavors.
The salad has a nice balance of sweet, salty and savory. Plus, it not only looks beautiful and tastes great, it is aromatic, which adds to the enjoyment of eating it.
To cut the watermelon in half I used Cutco's Butcher Knife and then used the same knife to trim off the rind. To cut the flesh into cubes, I switched to a 9" Carver for easy slicing.
If you're wondering about how to cut watermelon into cubes, take a look at Cutco's easy video tutorial.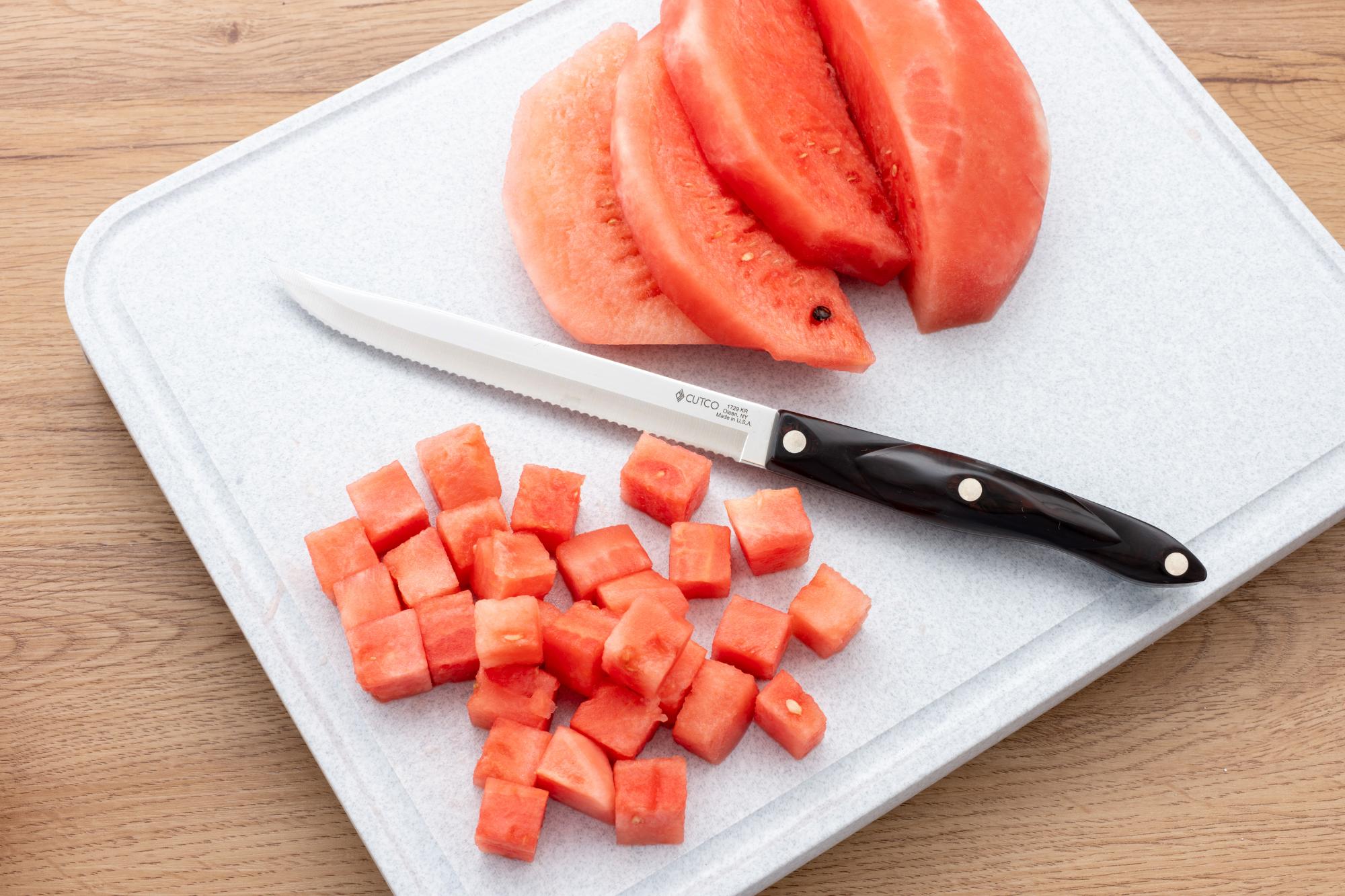 Serve this Watermelon and Shrimp with Green Curry Sauce as a side dish or a complete meal. Summer never tasted so good.
Recipe created for Cutco by Chef Keith Glover, culinary instructor from Alfred State College.
Watermelon and Shrimp Salad with Green Curry Sauce
Print Recipe
Ingredients
1/2 teaspoon oil
1/2 teaspoon sesame oil
1 1/2 teaspoon grated fresh ginger
1 can (13.5 oz.) coconut milk
1/2 lime squeezed
1 teaspoon green curry paste
Small round watermelon
12 oz. bag of cooked shrimp (30-45 medium shrimp), shell and tail removed
Zest of one lime
1 tablespoon fresh mint chopped
1 tablespoon fresh basil chopped
Directions
Put oils in a sauce pan, add ginger and cook for three minutes on low heat.
Remove from heat. Add coconut milk, lime juice and curry paste. Steep for three minutes.
Refrigerate coconut milk mixture until completely chilled.
With a Butcher Knife, cut the melon in half, lay cut sides down and trim away the rind. Use a 9" Carver to cut melon into 1-inch cubes and place in a large bowl.
Toss melon, shrimp and coconut milk mixture with half the mint.
Place in a clean bowl or on a platter, garnish with lime zest, the remaining mint and basil.
Recommended Tools