The Benefits of Blanching
Published 2121 days ago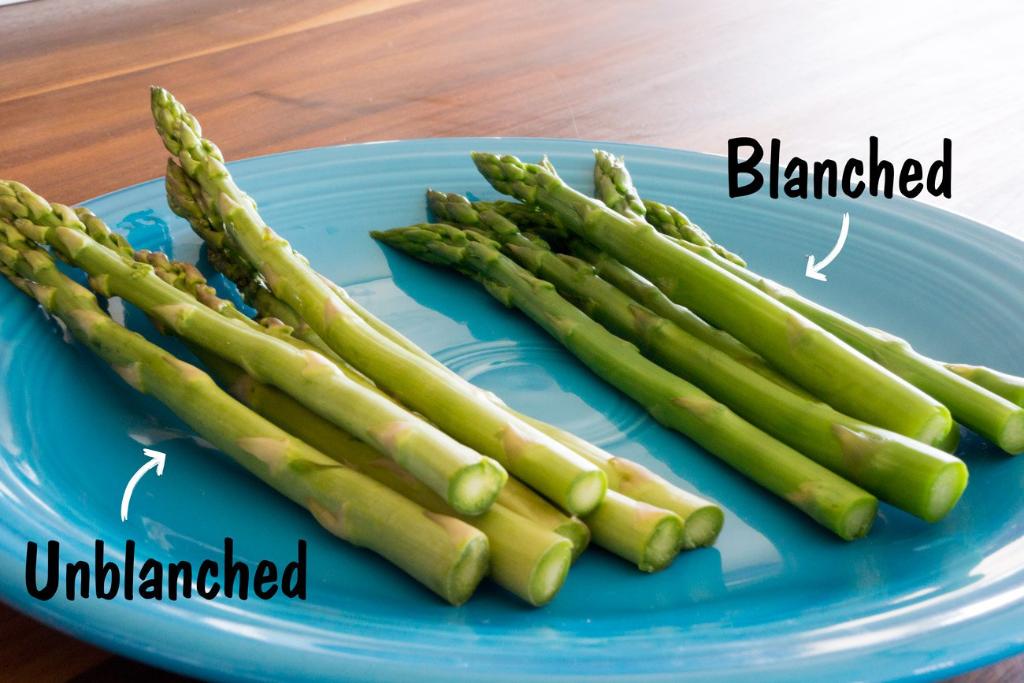 Blanching is derived from the word "blanchir," which means bleaching or whitening. In the culinary world, it's a technique that helps remove the skins from things like peaches and tomatoes, or to preserve the color and texture of foods.
Foods are submerged in boiling salt water for one second to one minute, depending on the size.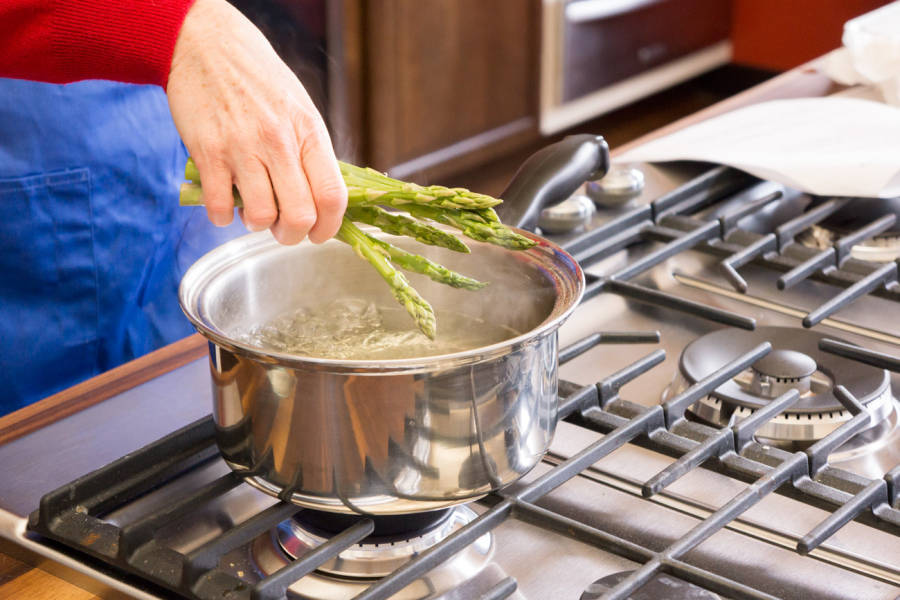 The the food is removed and shocked in ice water to stop the cooking process.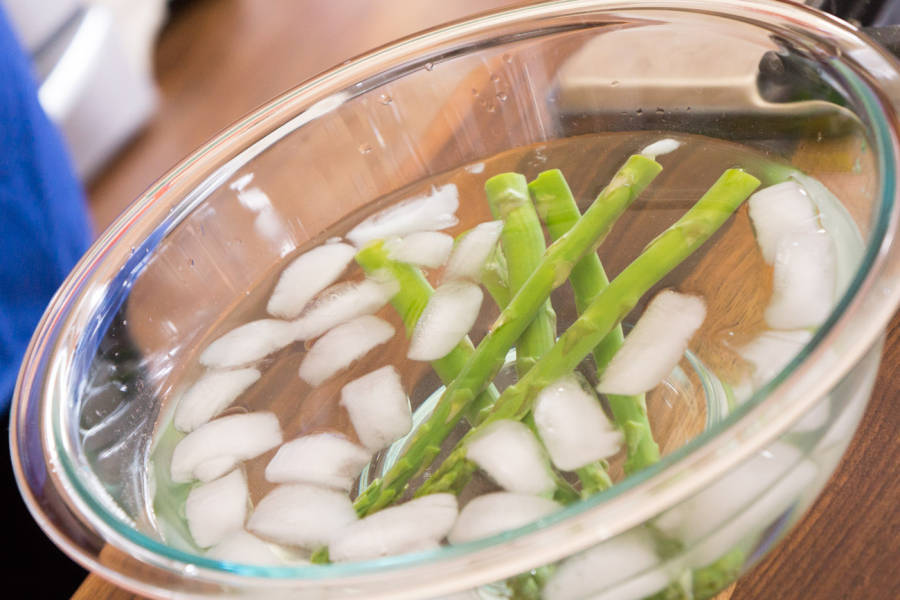 If you're going to be freezing vegetables blanch them first to preserve their color and texture. For strong tasting vegetables like cabbage and onion, blanching can tone down the strong taste.
Scientifically, blanching stops enzyme actions that can cause loss of flavor, color and texture.
Directions
Boil asparagus for 30 seconds.
Remove and shock in cold water.
Remove and refrigerate until completely chilled.
Serve cold with a light dressing or just drizzle with olive oil, lemon juice, salt and pepper. It's a great side for brunch or a light lunch.