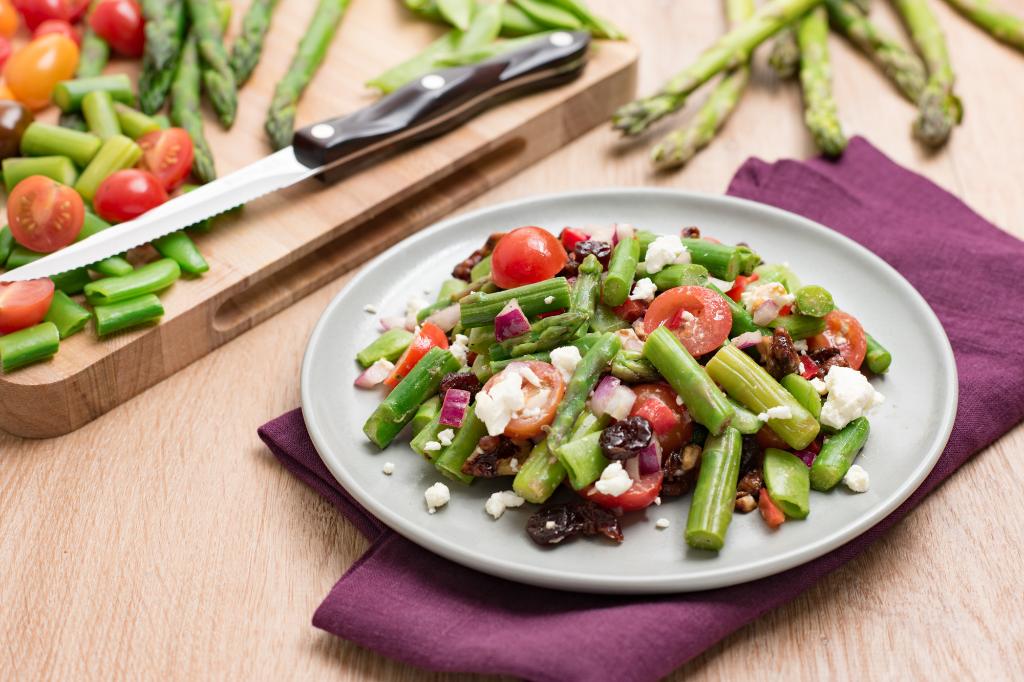 I love salads and this Asparagus and Pea Salad is fast becoming my favorite.
One reason is that, while it's great as a side dish, it can also become complete dinner salad with the addition of leftover roast chicken or ham. To make it more of an antipasto I omit the walnuts and cherries and add sliced salami, pepperoni, pancetta, mushrooms, Kalamata olives and even mozzarella. Next time I may even top it with shaved Parmesan.
To make this salad even simpler, you'll only need one knife to prep all the veggies. I used Cutco's utility knife, the Trimmer, to cut the asparagus, snap peas and tomatoes.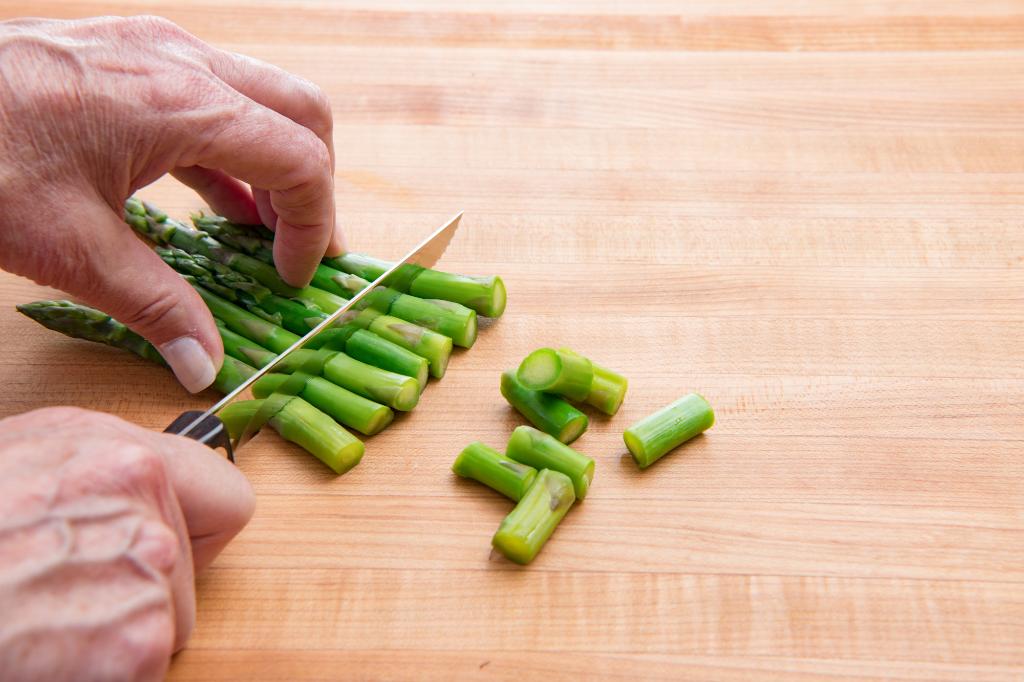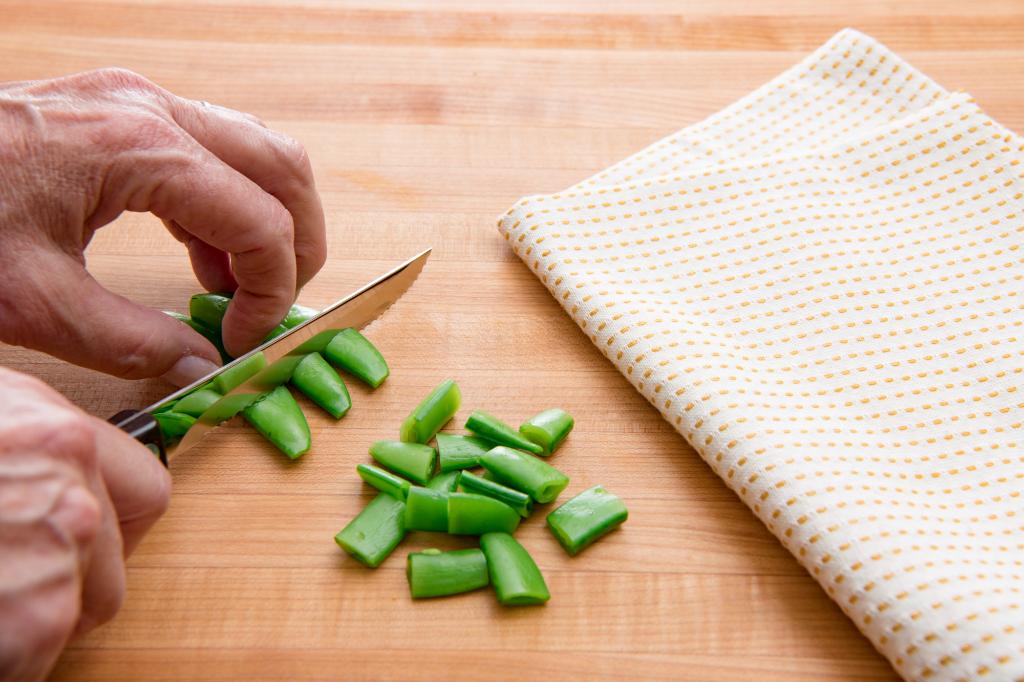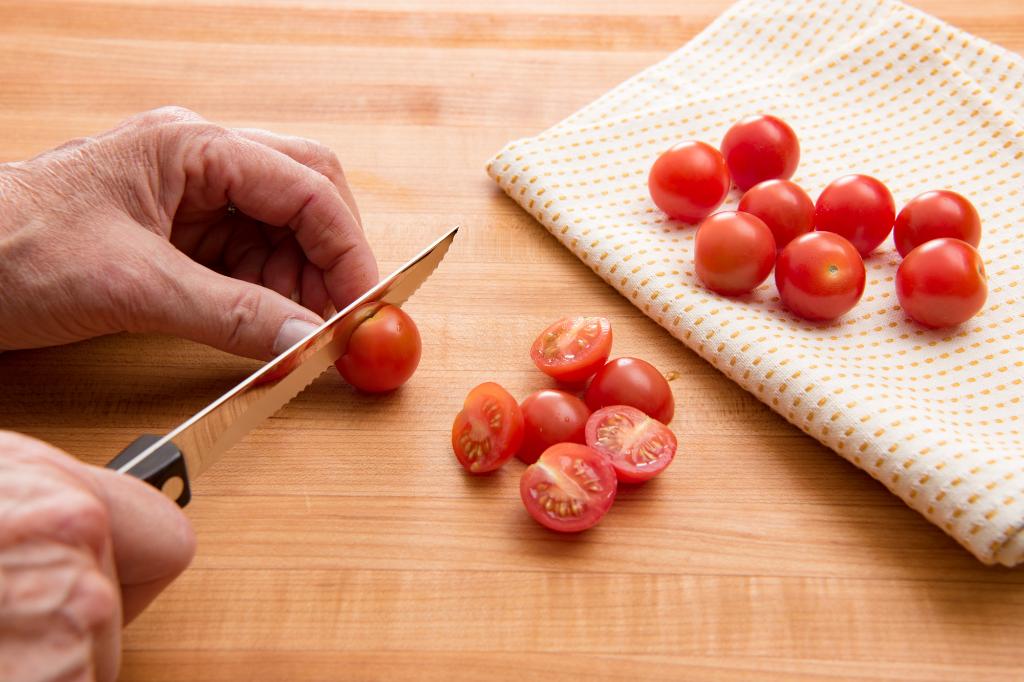 Ingredients
Asparagus
2 pounds fresh asparagus, trimmed and cut into 1-inch pieces
Dressing
1/3 cup unseasoned rice vinegar
2 tablespoons olive oil
1 tablespoon Dijon mustard
2 teaspoons sugar
1/2 teaspoon salt
1/4 teaspoon pepper
Salad
2 cups cherry tomatoes halved
2 cups fresh sugar snap peas cut into thirds
1 small sweet red pepper, small diced
1 small red onion, small diced
1 cup (4 ounces) crumbled feta
1 cup candied walnuts or pecans, coarsely chopped
2/3 cup dried cherries
Directions
In a large pot, bring 8 cups water to a boil. Add asparagus in batches; cook, uncovered, 2-4 minutes or just until crisp-tender. Remove asparagus and immediately drop into ice water to blanche. Drain and pat dry.
To make the Salad
In a small bowl, whisk all the ingredients for the dressing until blended.
In a large bowl, combine asparagus, tomatoes, snap peas, red pepper and onion. Drizzle dressing over asparagus mixture; toss to coat. Refrigerate until serving.
Before serving, stir in cheese, nuts and cherries.
Recommended Tools