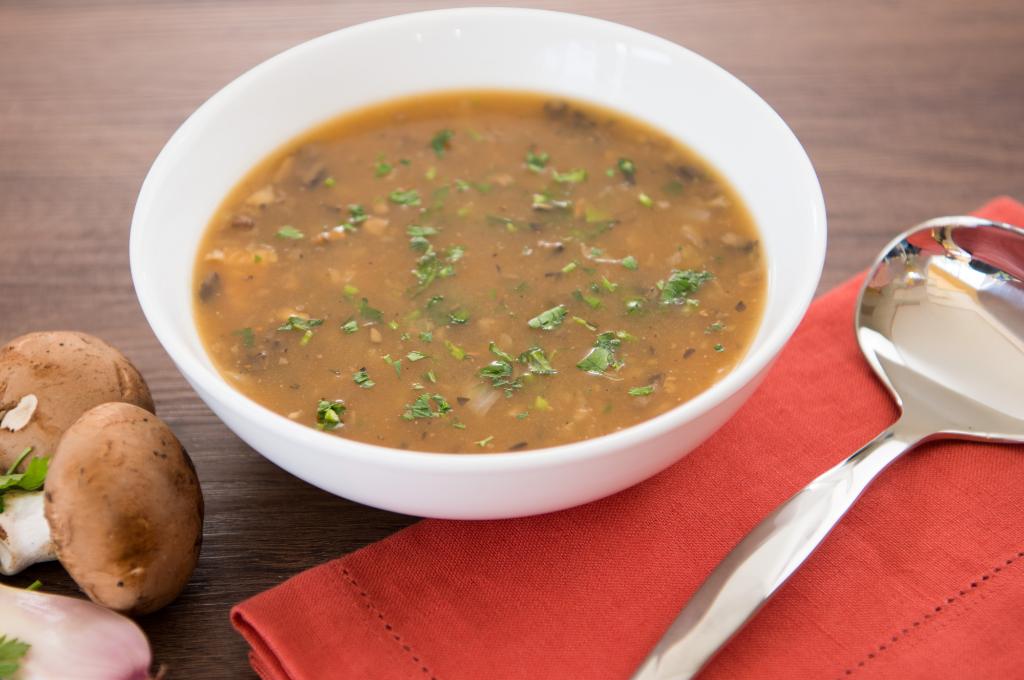 What's a turkey without gravy? Although you won't need it for moistness (thanks to your new tasty turkey techniques), the extra depth of flavor from this Sweet Shallot Riesling Gravy will leave your feast tasting extra delicious – on the day of and for leftovers galore.
For this recipe, use the Basic Turkey Stock made from the Citrus Spiced Dry Rubbed Turkey recipe. Add in some shallots, mushrooms and your Riesling of choice and this gravy brings a pop of savory flavor to anything you add it to.
Cutco's 7-5/8" Petite Chef will be a great tool for dicing the mushrooms and mincing the parsley.
Ingredients
Turkey drippings, plus basic turkey stock to make 2 quarts
Nonstick cooking spray
2 teaspoons extra virgin olive oil
3 shallots, minced
1 cup cremini mushrooms or 2 portabellas, diced fine
P.S. Flavor! Citrus Spice and Creole Kitchen (alternatively use kosher salt and black pepper), to taste
1/2 cup Riesling, or other dry white wine
8 tablespoons cornstarch, mixed with 4 tablespoons water to make a slurry
1/4 cup fresh minced flat leaf parsley, to taste
Directions
Place a stock pot on the stove and add the basic turkey stock and drippings.
When ready to make gravy, lightly spray a medium nonstick skillet with nonstick cooking spray and heat over medium heat. Add the olive oil and shallots and cook until tender and caramelized.
Add the mushrooms and spices and continue to sauté for another 2 minutes.
Add Riesling and the 2 quarts of simmering stock, stirring well, while bringing to a light boil. Add the cornstarch slurry and stir until thickened.
When ready to serve, add parsley and additional seasonings to taste.
Recommended Tools