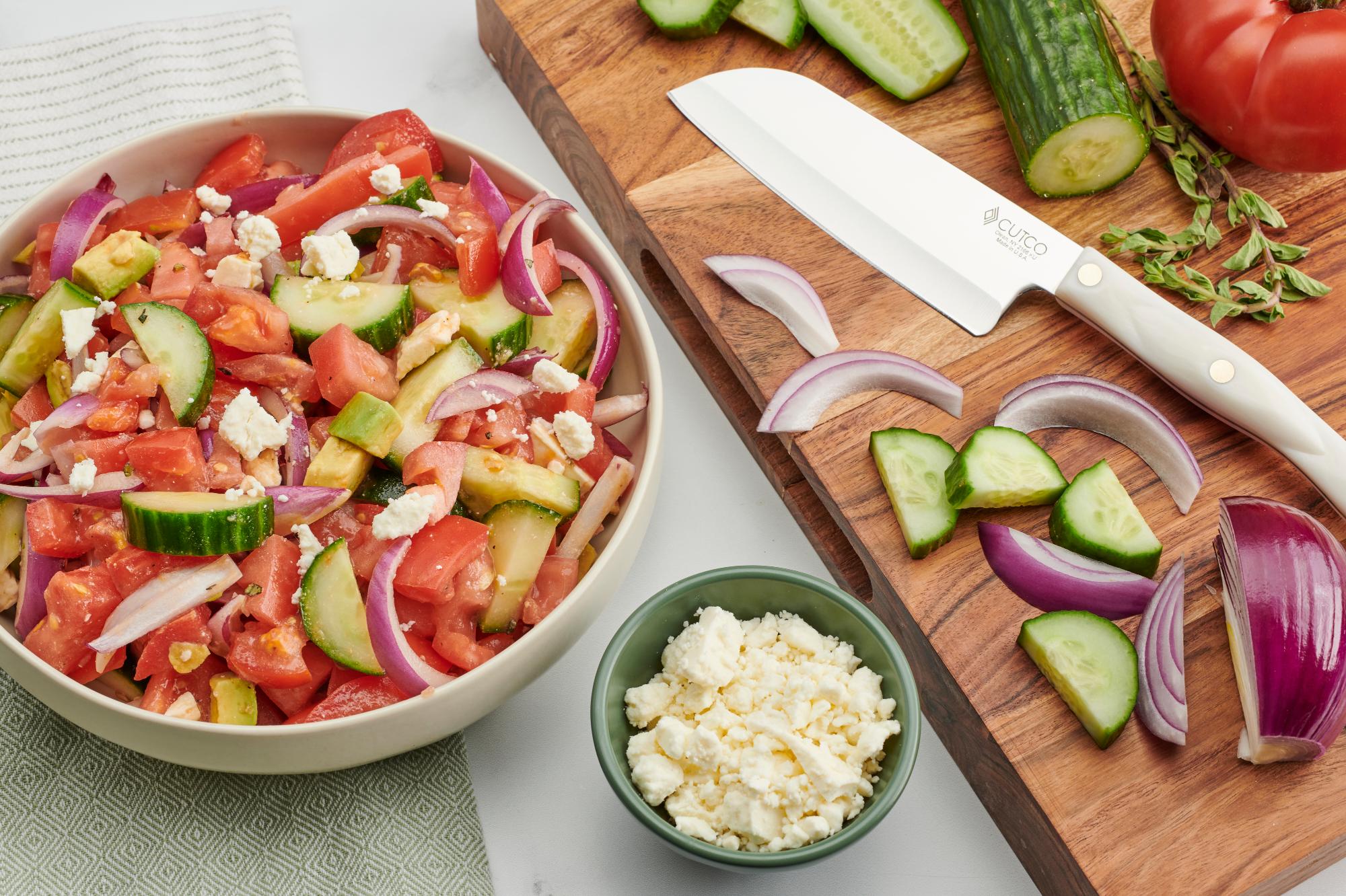 Tomato and cucumber salads are pretty popular in the summer. Since I love cooking for people and wowing them with easy, no fuss recipes, I took a classic, gave it a spin and a whole new life.
My version, which I call Summer Tomato Salad, features fresh seasonal ingredients, along with feta cheese and avocado. It's light and fresh, and is the perfect recipe for just about any occasion.
Preparing the Tomato Salad
When preparing the ingredients, sharp knives are required. After all, you don't want to smoosh the tomatoes. Cutco's Trimmer is amazing for chopping them, since the Double-D® edge easily cuts through the skin and into the flesh. In fact, you might want to call it a tomato knife.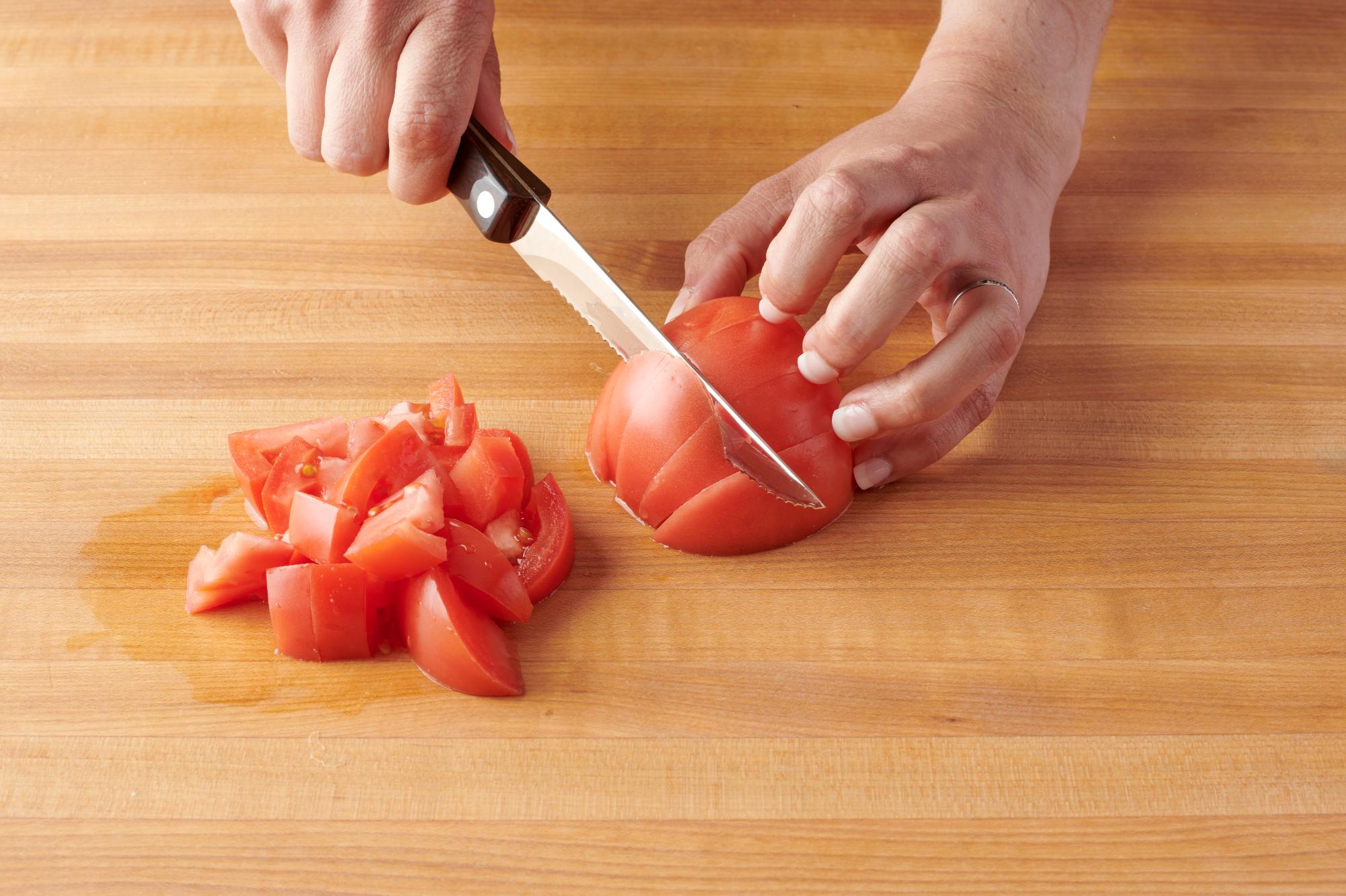 Believe it or not, another great knife for cutting tomatoes is Cutco's Traditional Cheese Knife. It features a smaller version of the Double-D® edge, called the Micro Double-D™, and the surface of the blade has holes, so it effortlessly cuts through the tomato and the slices easily fall away. Give it a try!
I like to use English cucumbers in salads like this. They have a slightly sweeter flavor than a common cucumber and their skin is thinner so they don't have to be peeled.
To slice the cucumber, I like the 5" Petite Santoku knife. Its lighter weight and shorter blade make it ideal for preparing small to medium-sized veggies.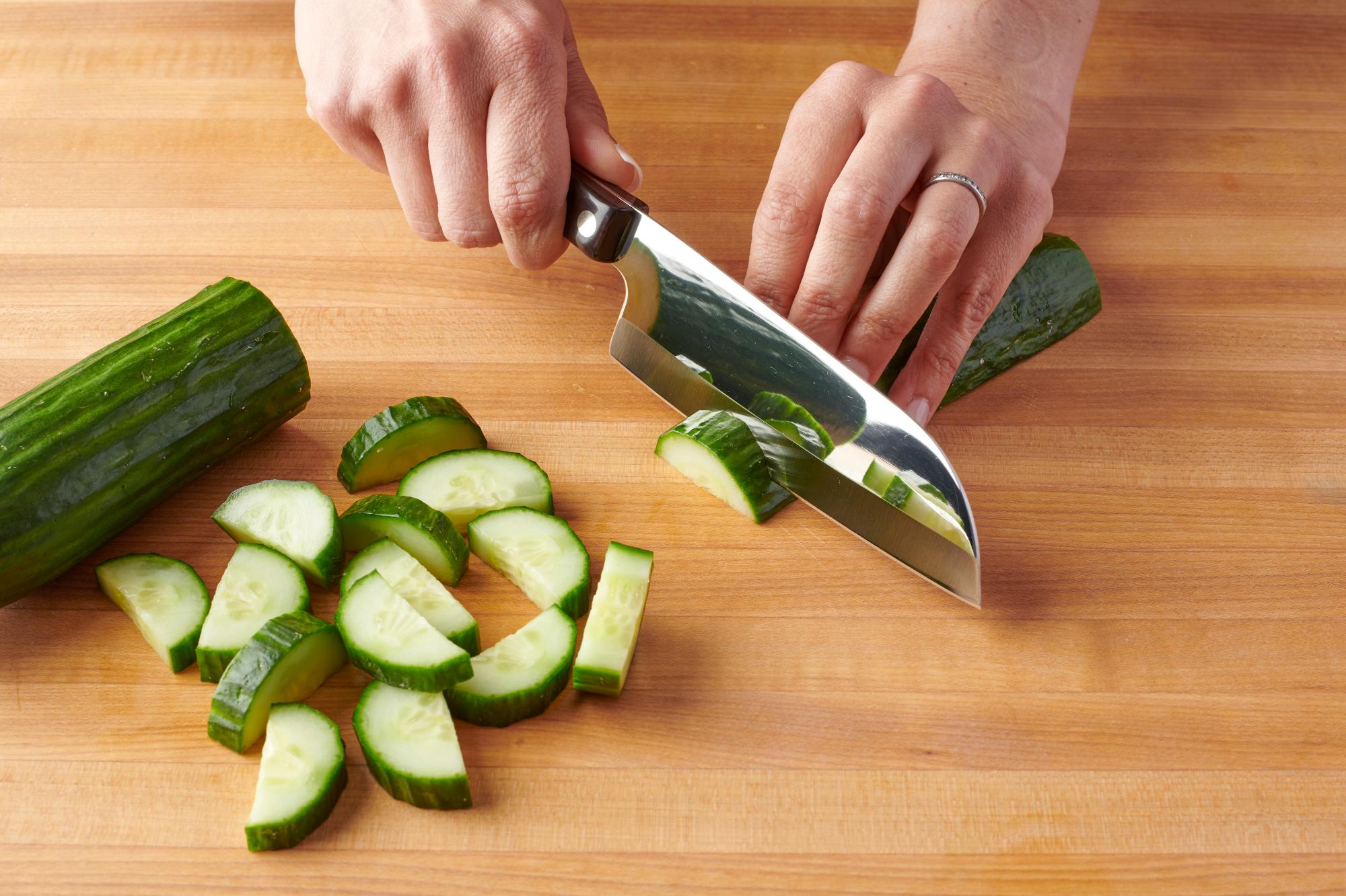 The Petite Santoku knife is also a good knife for prepping the avocado.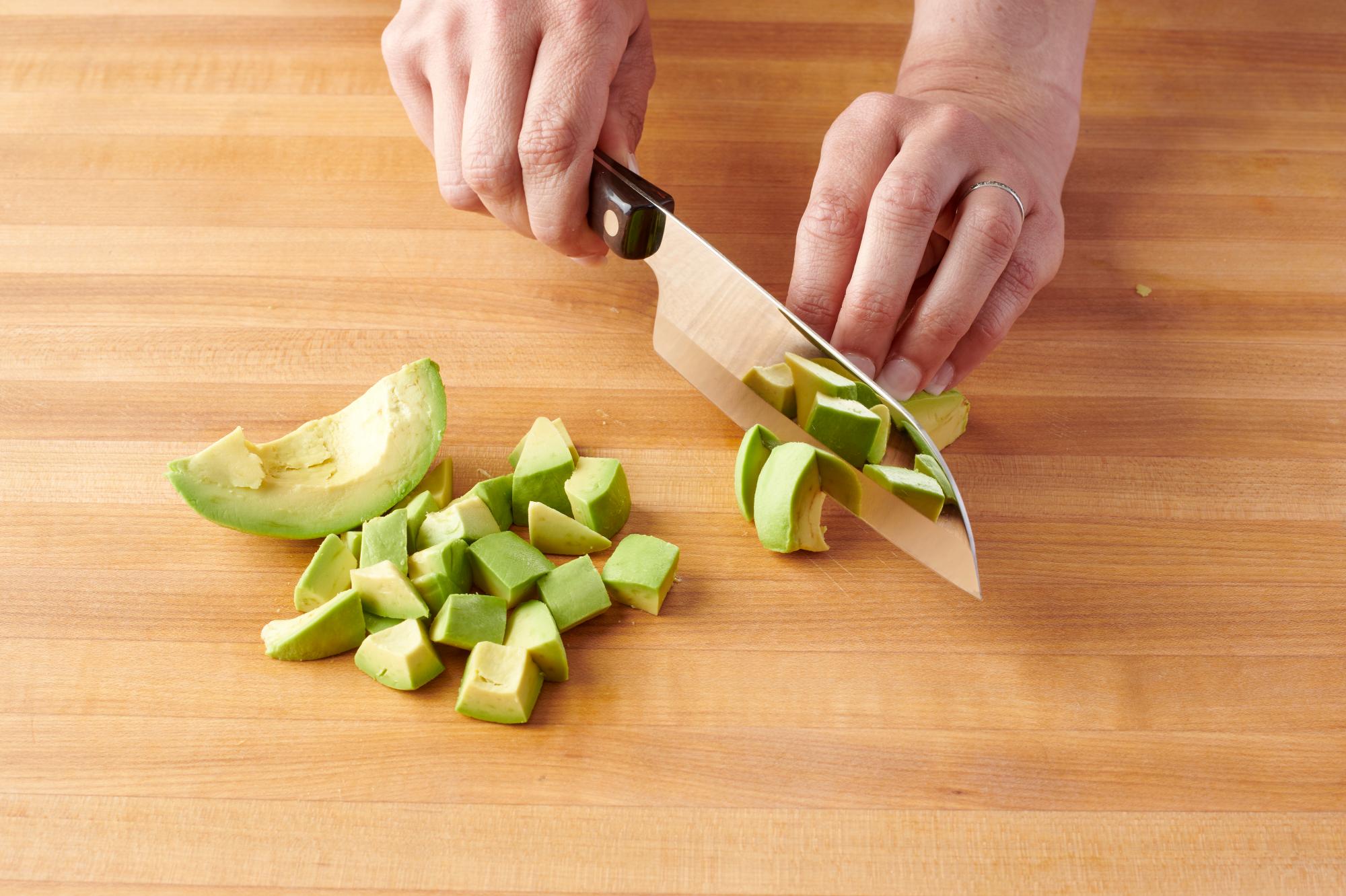 Another bonus of this Summer Tomato Salad recipe is that the dressing is easy and light. It lets the vegetables shine, rather than dousing them in an overly seasoned dressing. In fact, the only seasoning is salt, pepper and fresh oregano, which can easily be adjusted to your taste.
The 7-5/8" Petite Chef is the knife for preparing fresh herbs, since its sharp straight-edge blade cleanly cuts through without bruising the delicate leaves. It also has a rounded belly that can rock over the herbs to cut them to the desired size.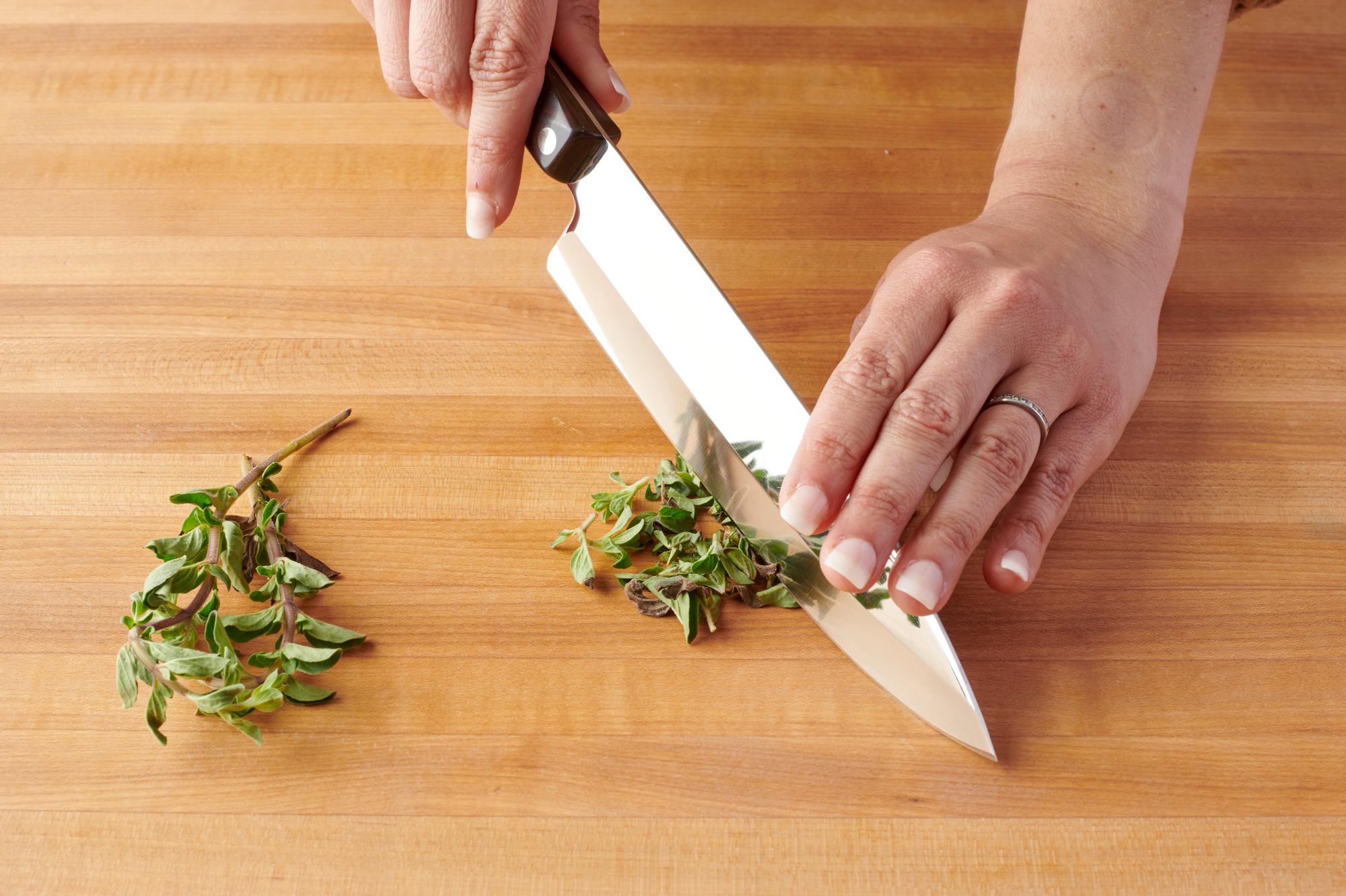 Other Ways to Serve It
Adding leftover grilled chicken, rotisserie chicken or tuna fish to this Summer Tomato Salad turns this side dish into a quick complete meal, with no heating required!
I also love repurposing this recipe and using it in a lot of different ways. It can be used as a side dish at your summer barbecue or you can serve it on top of a salad of greens.
Nutrition (Per serving): 123kcal, 8.4g total fat, 6mg cholesterol, 80mg sodium, 11.1g carbohydrate, 4.1g fiber, 3.1g protein
Ingredients
4 large ripe tomatoes, multicolored if able, rough chopped
1 English cucumber, cut into half moons
1 medium red onion, sliced
1 avocado, chopped
1/4 cup feta cheese
1/4 teaspoon rough chopped fresh oregano
1 tablespoon extra-virgin olive oil
2 tablespoons red wine vinegar
Salt and pepper as desired
Directions
In a large bowl, toss together tomatoes, cucumber, onion, avocado and feta cheese.
In a small bowl, stir together the oregano, oil and vinegar (and if needed, salt and pepper).
Pour the dressing over the vegetable mixture. Mix gently.
Cover and chill for one hour before serving. You can add chicken or tuna to make this a complete meal.
Refrigerate leftovers.
Recommended Tools