Strawberry Balsamic Chicken Flatbread Pizza
455 days ago
Skip to recipe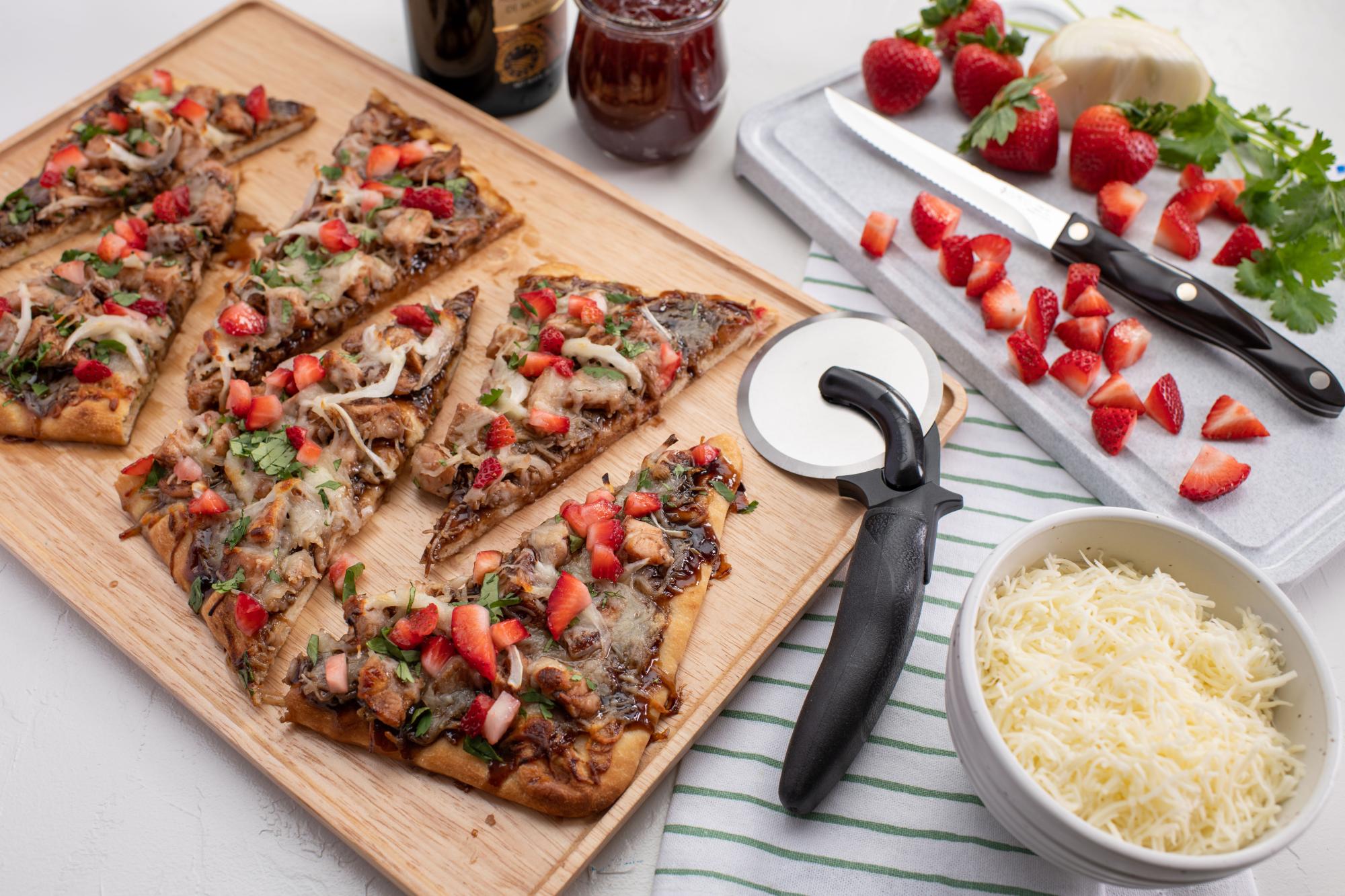 This Strawberry Balsamic Chicken Flatbread Pizza is fresh and light with sweet, salty, and savory flavors going on all at once. I was inspired to make this after seeing pizzas topped with apples and figs. Strawberries are probably my all-time favorite fruit, so adding them to a pizza was my first choice and it doesn't disappoint.
Preparing the Ingredients
Aside from the strawberries, one of the best parts of this recipe is the balsamic reduction. To make it you place a quarter cup of balsamic vinegar in a saucepan and simmer until it reduces by half. You'll know it's done when it coats the backside of your spoon.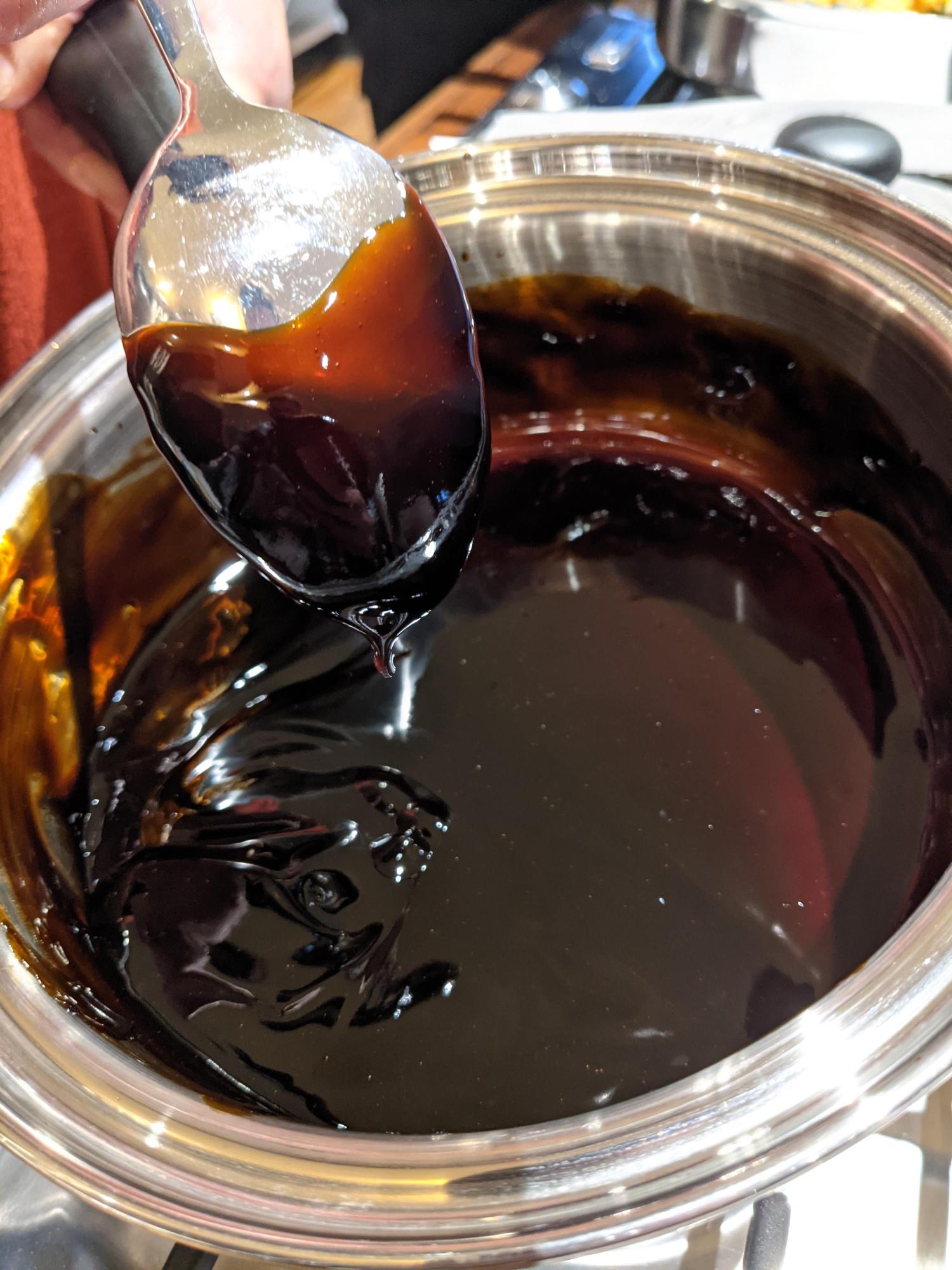 You can make a larger amount of balsamic reduction to use in other ways like drizzling over roasted vegetables, crostini or even ice cream.
To cut the chicken into bite-sized pieces the Trimmer works best, with its sharp Double-D® edge, since it won't rip or tear the pieces.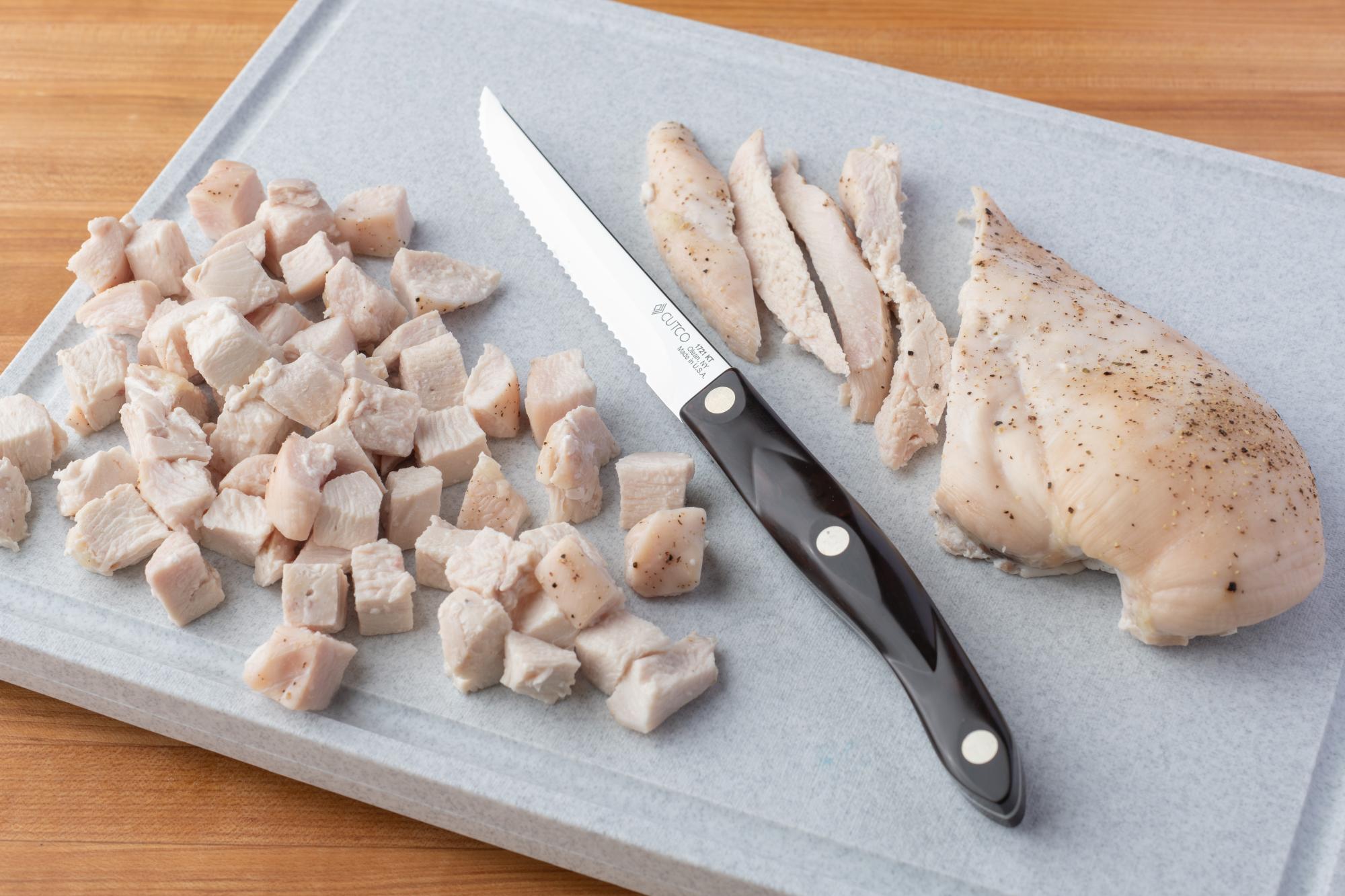 To slice the sweet onion, chop the cilantro and dice the strawberries a 5" Petite Santoku knife works well.
Once everything is chopped and diced, it's just a matter of layering the ingredients onto the premade flatbread.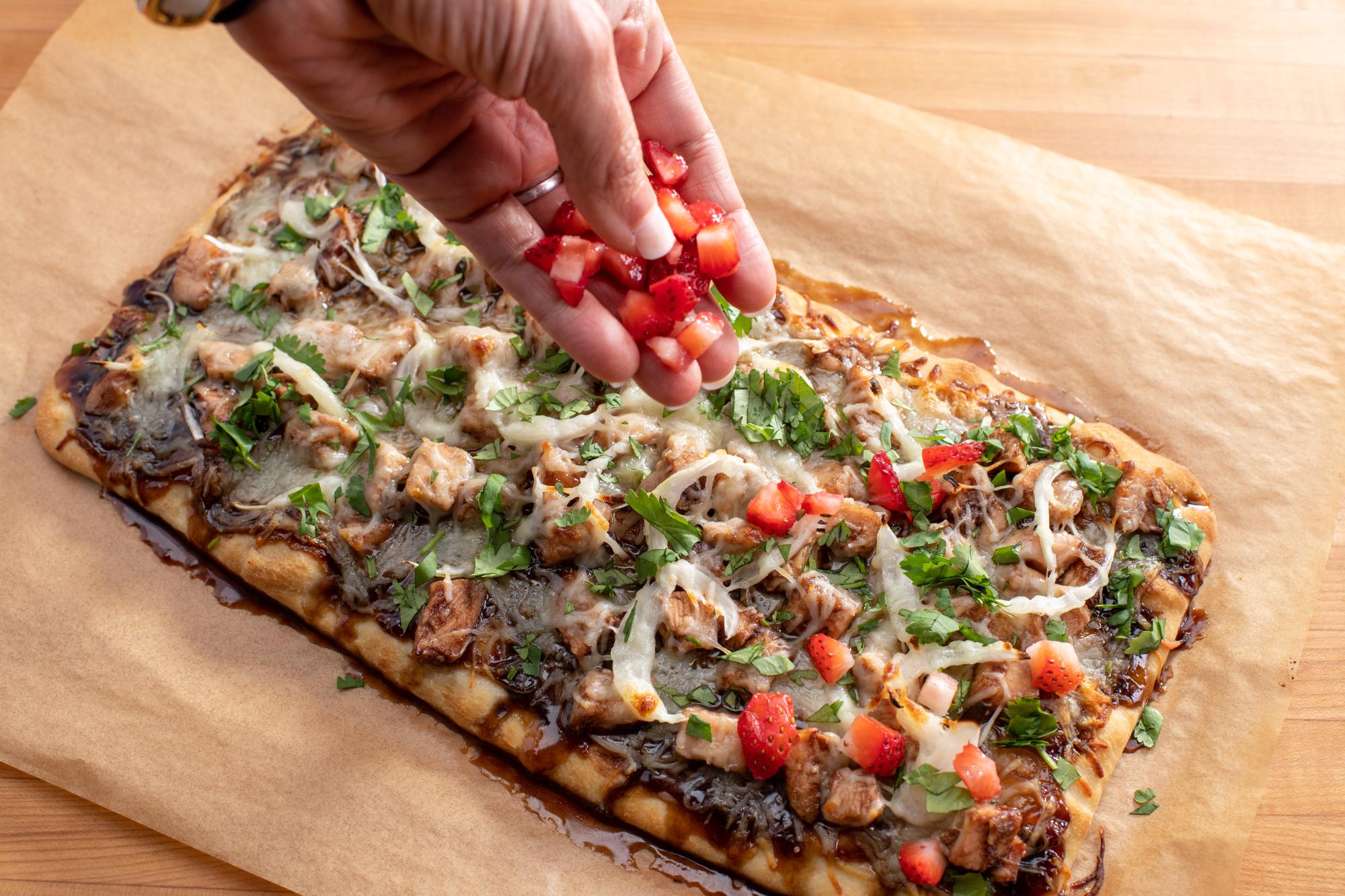 Serving the Pizza
After the flatbread is cooked, use a Pizza Cutter to cut it.
You can serve this as a meal, maybe with a side salad, or you can cut the pieces smaller and serve as an appetizer. It would work well on a nice spring buffet.
Strawberry Balsamic Chicken Flatbread Pizza is one of the most unique pizzas you will ever taste and is delightfully delicious. Don't let the sweet strawberries on top of a typical savory food, throw you off.
I love pizza, dessert and strawberries. To me, this recipe encompasses some of my favorite things about food, and is always a crowd-pleaser.
Nutrition per serving: 465calories, 6.5g fat, 74g carbohydrates, 243mg sodium, 28.1g of protein, 2.7g fiber
Serves 2
Ingredients
1/4 cup balsamic vinegar
1/2 cup strawberry jam or preserves
1 cup diced or shredded chicken breast, from rotisserie chicken or leftover chicken of any kind
1 premade flatbread
12 ounces shredded Italian blend cheese
1/2 cup thin-sliced sweet onion
1/4 cup fresh cilantro, finely chopped
1/4 cup fresh strawberries, diced small
Directions
Place pizza stone or sheet pan on middle rack of oven. Heat oven to 450 F.
Place balsamic vinegar in a small saucepan. Bring to a boil, then reduce and simmer until reduced to half of original volume and mixture is thick and syrupy. Add strawberry preserves and mix well. Set aside to cool.
Combine chicken with 2 tablespoons of the balsamic-strawberry mixture and mix to coat all chicken with sauce.
Pour remaining sauce onto flatbread and spread to cover.
Place about 3/4 of the cheese on top of dough and spread to cover evenly.
Scatter chicken and sweet onion over cheese to distribute evenly and top with remaining cheese.
Slide flatbread pizza on top of hot stone.
Bake for approximately 8-10 minutes or until cheese is bubbly and crust is golden brown.
Remove from oven and let cool slightly, 1-2 minutes. Sprinkle with chopped cilantro and fresh diced strawberries.
Serve and enjoy.