Skillet Chicken Nachos
Published 534 days ago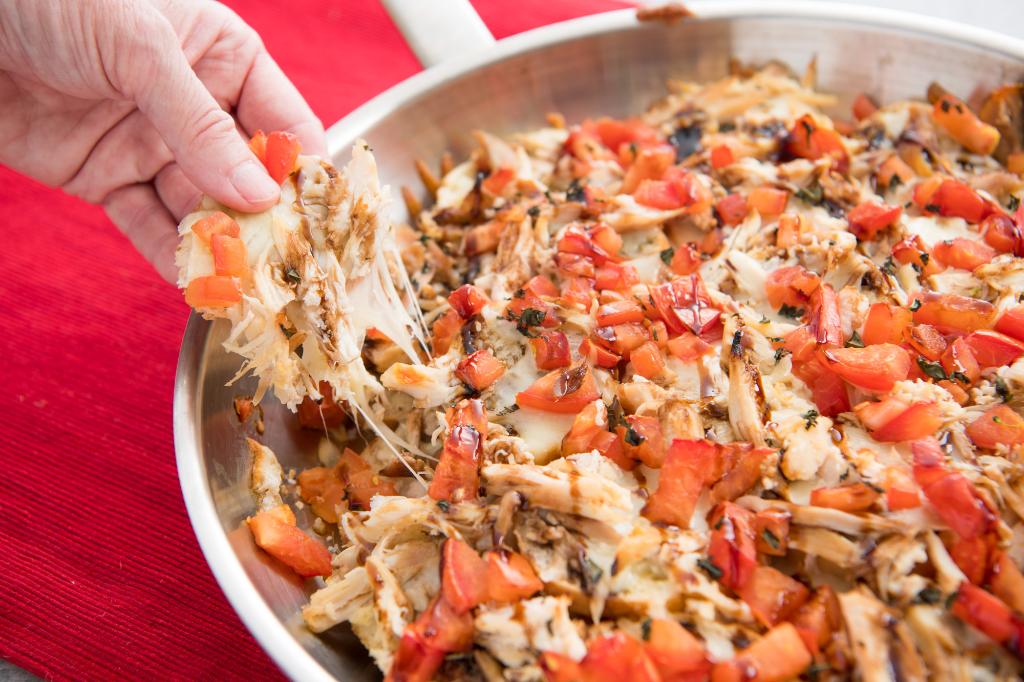 Have you ever had friends call and say they were stopping by for a quick visit? I think at one time or another, we all have. Do you hate the thought of opening a bag of chips and putting some store-bought dip in a bowl? Me too. So what's the answer? A quick, easy and tasty appetizer that can be served directly from the pan it's baked in.
Made with readily available ingredients, these Skillet Chicken Nachos can be prepped in about 15 minutes. While you're pouring drinks for everyone, this can be baking in the oven.
The 7-3/4" Petite Slicer easily cuts through the baguette without any ripping or tearing of the crusty outside or the soft inside.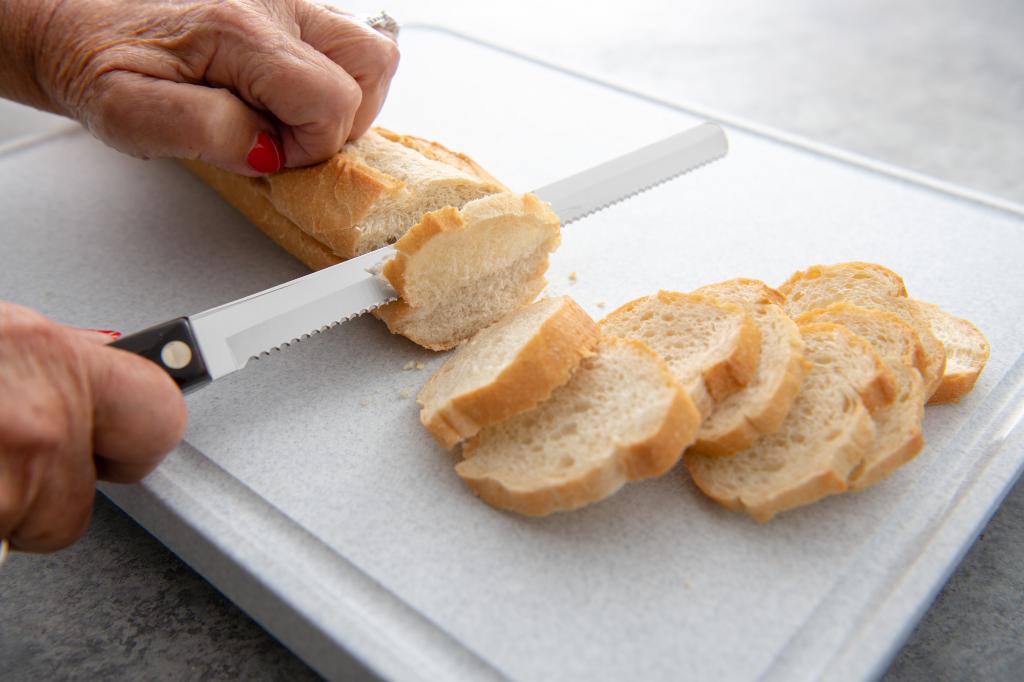 Thank heaven for rotisserie chicken. It can be used in so many ways. For this dish, use two forks to shred both white and dark meat for a tasty combination.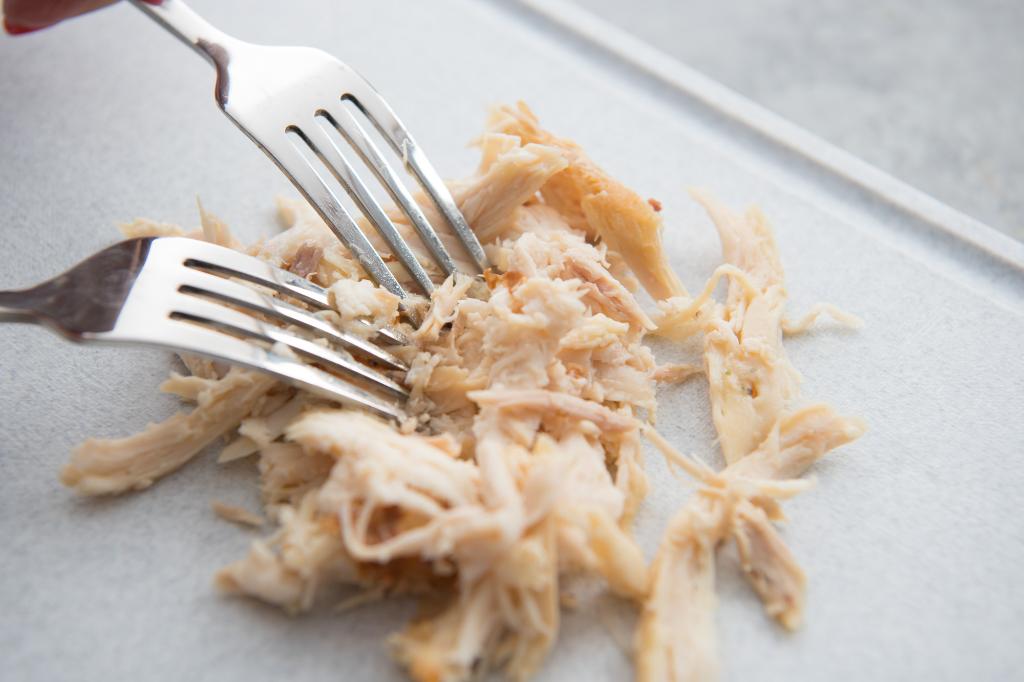 I also prefer using Roma tomatoes for this recipe because of their sweet flavor.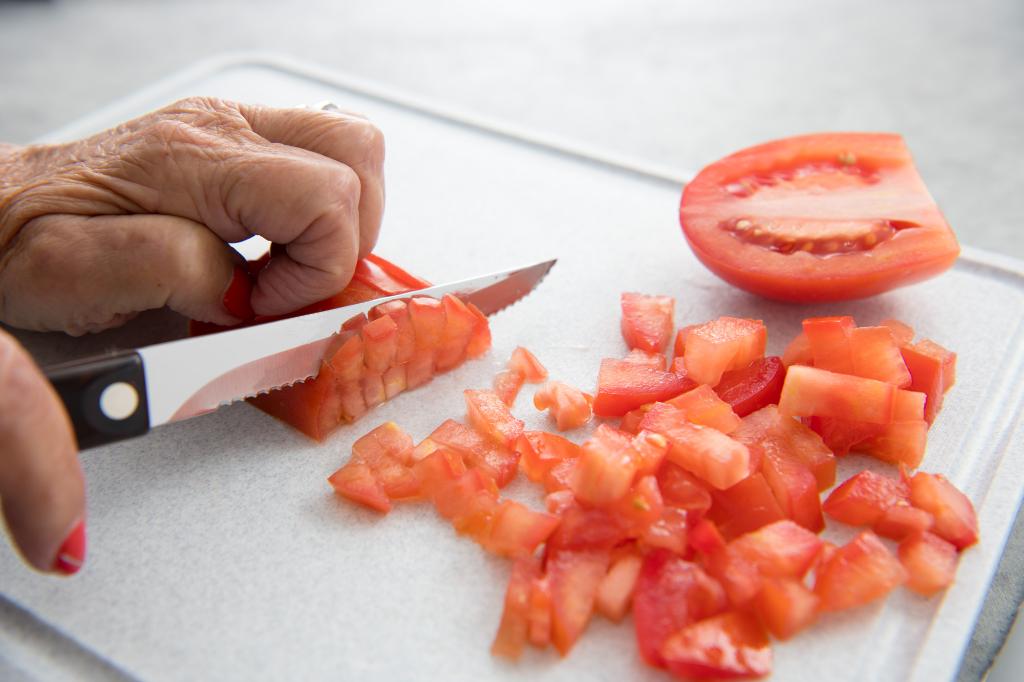 It's fun to gather everyone around, dig directly into the pan and pull out a slice of bread piled high with chicken, sweet tomatoes, yummy melted cheese and a tangy drizzle of balsamic glaze. Be prepared for this to disappear in a matter of minutes.
Ingredients
1 baguette, thinly sliced
Olive oil for drizzling
1 teaspoon Italian seasoning, plus more for garnish
1/2 teaspoon minced garlic
Kosher salt
2 cups shredded mozzarella
2 cups shredded chicken (rotisserie chicken works well)
1 cup diced tomatoes (I used Roma tomatoes)
1 tablespoon fresh basil, chopped
Balsamic glaze
Directions
Heat oven to 400 degrees F. Layer the bottom of a large skillet with slices of the baguette. Drizzle with olive oil and season with Italian seasoning and salt.
Top with a layer of mozzarella, shredded chicken, tomatoes, basil and a drizzle of balsamic glaze.
Repeat one more layer, ending with the chopped tomatoes.
Bake until the bread is toasted and cheese melts, 18 to 20 minutes. Cover with foil if bread gets too brown.
Garnish with additional Italian seasoning and drizzle with balsamic glaze.
Recommended Tools