Restaurant-Style Shrimp Scampi at Home
Published 436 days ago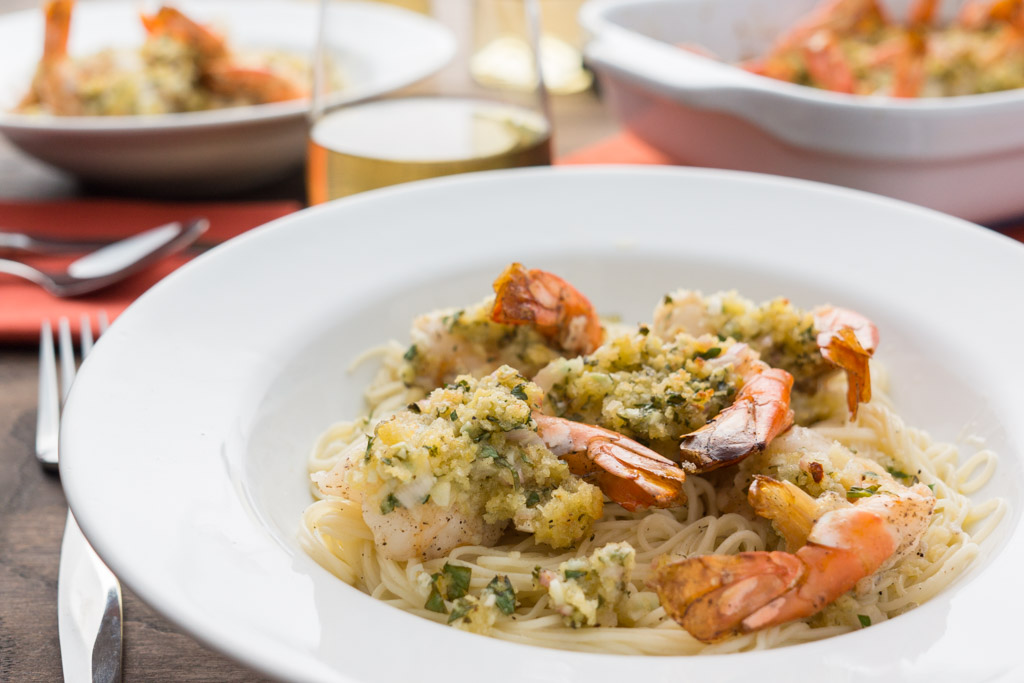 Want to impress your significant other this Valentine's Day? Does he or she like shrimp scampi? This scampi recipe is so simple and so good.
Succulent large shrimp are marinated in olive oil and wine, and then covered in a garlic, butter and bread crumb mix infused with fresh lemon zest, parsley, rosemary and a touch of red pepper flakes. A quick bake in the oven and you have a delicious, elegant dinner. Serve it on its own or over angel hair pasta or rice.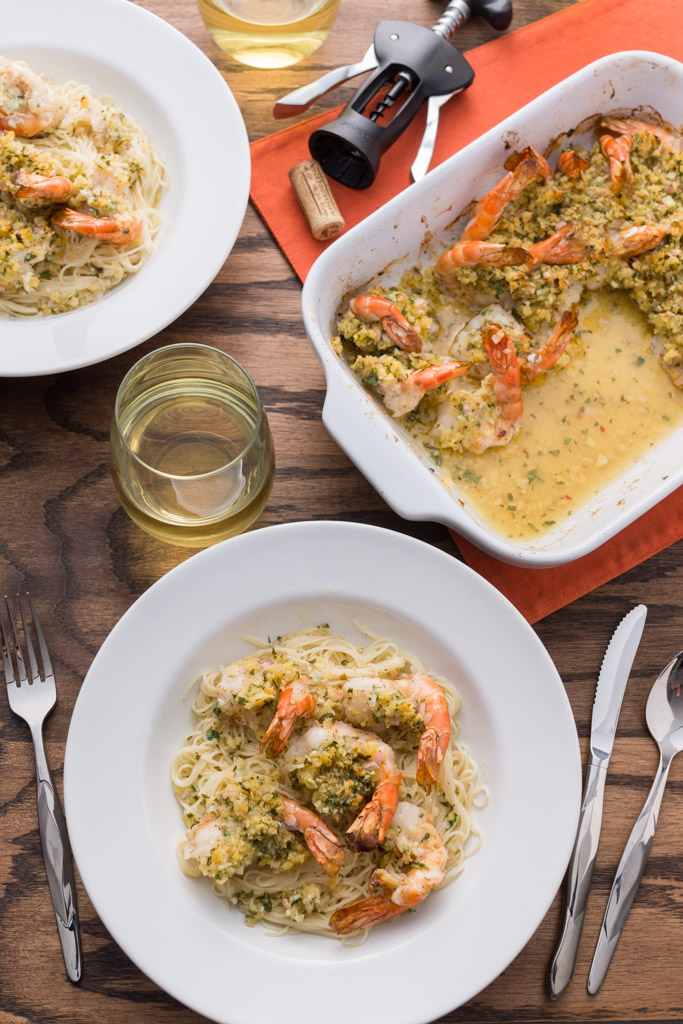 If serving over pasta, drain the pasta and reserving about a cup of the water. Add some butter, salt and pepper and the pasta water a little at a time to make a light buttery sauce.
For ease of preparation, use the mise en place method. Measure out and prep ingredients ahead of time and toss in as needed.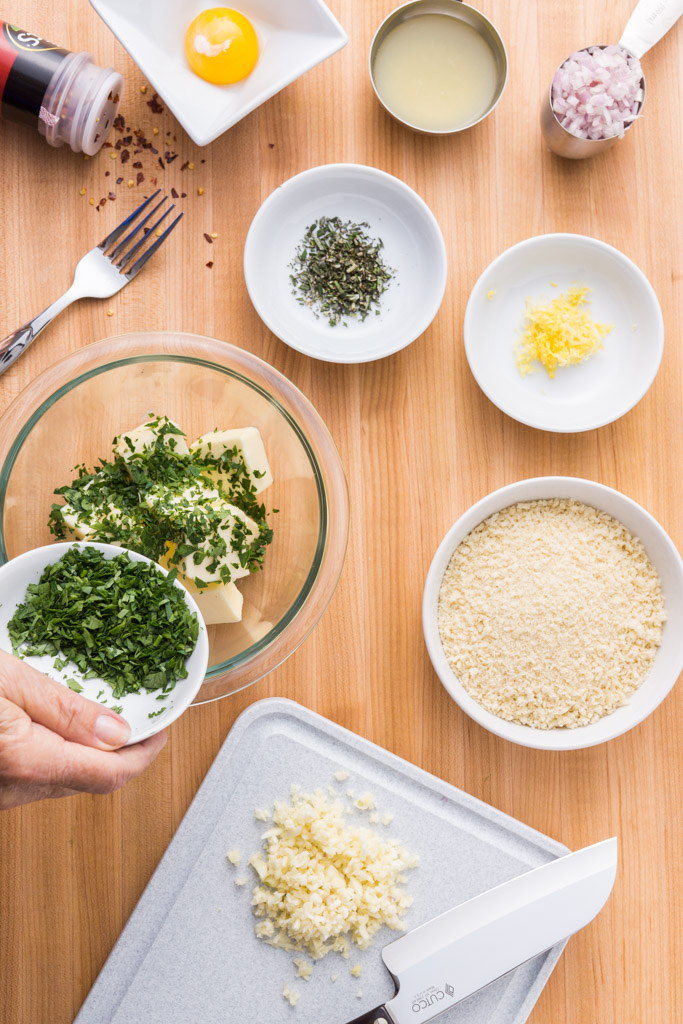 If there's just the two of you, the recipe can easily be halved and if you're hosting dinner with friends, it will easily serve 6. Pair with a dry white wine for a five-star restaurant meal at a fraction of the cost.
Ingredients
2 pounds peeled and deveined shrimp with tails left on (12-15 shrimp per pound)
3 tablespoons extra virgin olive oil
2 tablespoons dry white wine
2 1/2 teaspoons Kosher salt, divided
1 1/4 teaspoons freshly ground pepper, divided
12 tablespoons unsalted butter at room temperature
4 teaspoons minced garlic (4 cloves)
1/4 cup minced shallots
3 tablespoons minced Italian parsley leaves
1 teaspoon minced rosemary leaves
1/4 teaspoon red pepper flakes
1 teaspoons grated lemon zest
2 tablespoons freshly squeezed lemon juice
1 extra large egg yolk
2/3 cup plain panko bread crumbs
Lemon wedges for serving
Optional: Angel hair pasta or rice
Directions
Preheat oven to 425°F. If using frozen shrimp, thaw according to package directions. Pat dry.
In a medium bowl, mix olive oil, wine, 2 teaspoons salt and 1 teaspoon pepper. Add the shrimp, toss gently and allow to sit at room temperature while preparing the butter and garlic mix.
In a small bowl, mash the softened butter with the garlic, shallots, parsley, rosemary, red pepper flakes, lemon zest, lemon juice, egg yolk, panko crumbs, 1/2 teaspoon salt and 1/4 teaspoon pepper until well combined.
Using a 14-inch oval gratin dish, arrange the shrimp in a single layer, cut side down with the tails curling up. Pour the remaining marinade over the shrimp. Spread the garlic butter mix evenly over the shrimp.
Bake for 10-12 minutes until hot and bubbly. Place under broiler for 1 – 2 minutes to lightly brown the top.
Serve alone with lemon wedges or over angel hair pasta or rice.
Recommended Tools