How to Devein Shrimp
Published 174 days ago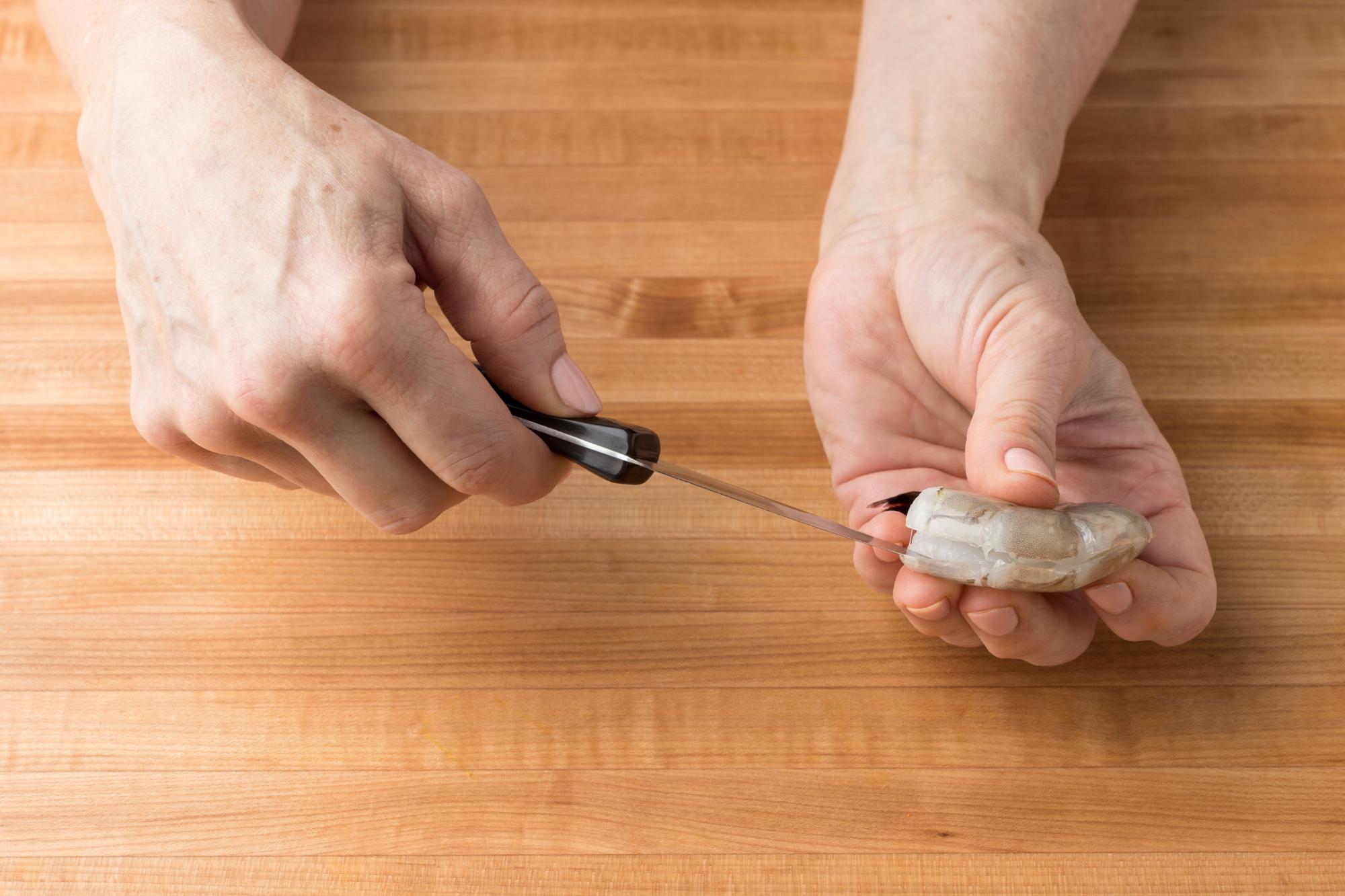 Deveining shrimp is one of those knife skills that sounds complicated but really isn't. Sure, it takes a little time, but with a sharp paring knife, you'll zip right through it.
Honestly, you don't have to devein shrimp at all – leaving the vein in isn't harmful, it's mostly removed for aesthetics. Usually, the larger the shrimp, the larger the vein, so you could easily forego deveining small shrimp. It's your call.
Because shrimp are small, a sharp paring knife with a pointed tip is a must for deveining. The sharp blade requires less pressure to make the shallow slit along the back of the shrimp for a more precise cut and the tip will easily slide under the vein to lift it out. Another helpful feature for the paring knife you use is a comfortable handle to assist with maneuverability.
Once the vein is removed, if you want your shrimp to butterfly a bit while cooking. Make a deeper cut along the back of it.
You can purchase deveined shrimp, but understand that it's usually more expensive. So, save a few dollars and devein your own.

How to Devein Shrimp
Use a 3" Gourmet Paring Knife
If peeling, peel away the shell.
Use the tip of the knife to lift out the vein.