Preserved Lemon Chicken and Pepper Kabobs
2007 days ago
Skip to recipe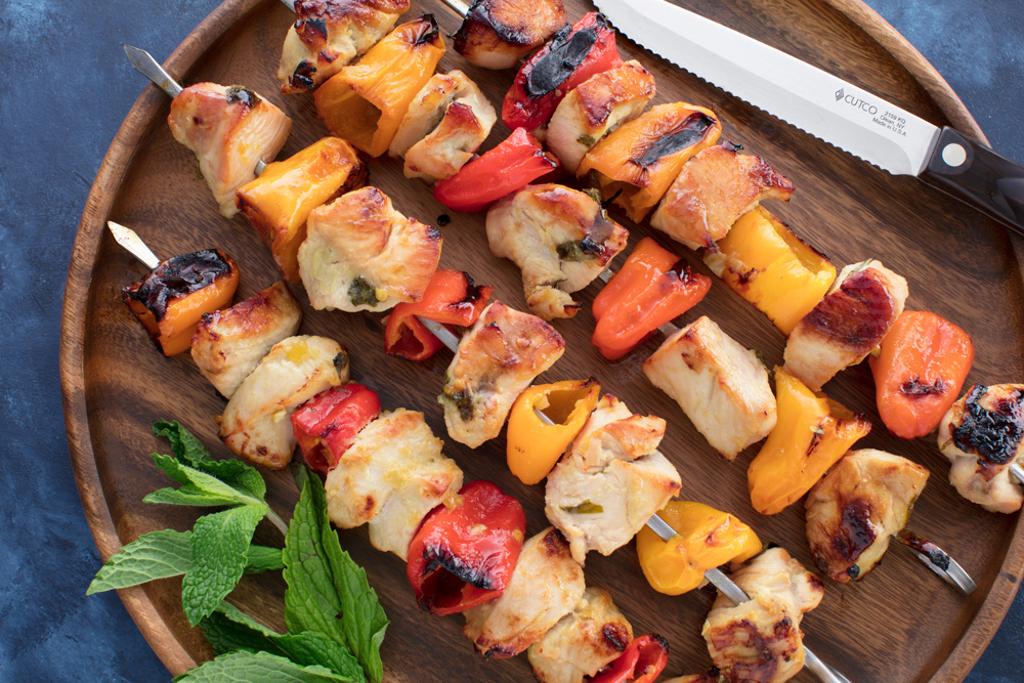 About a month ago, we shared a post for How to Make Preserved Lemons. The lemons needed to ferment for at least two weeks before they could be used in a recipe. Obviously, more than two weeks has passed and these salty, sour yellow orbs are ready for use.
I used them to make the marinade for these Preserved Lemon, Chicken and Pepper Kabobs. The little effort it took to preserve the lemons was well worth it. Including them in the marinade provided the perfect balance of sour and saltiness from the lemons, combined with the tang of the mustard and sweetness of the honey.
Before using the preserved lemons, rinse them to remove any salt, discard seeds and remove the pulp. Use a 5" Petite Santoku knife or other similarly-sized knife to mince the rind.
I used chicken breasts that I quickly cut into pieces using the Super Shears.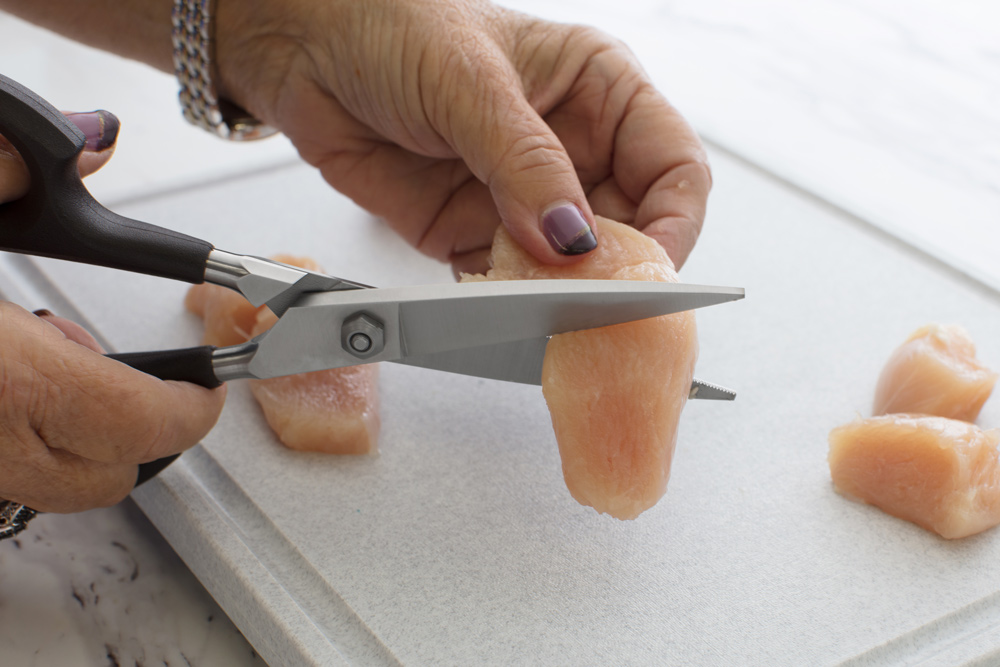 If you prefer dark meat, use skinless, boneless chicken thighs instead. I love using the mini sweet peppers. I cut them in half and they were the perfect size for making the kabobs.
If you prefer, you can make these using all chicken or make vegetable kabobs using mini peppers, large cherry tomatoes, zucchini, large mushrooms or eggplant.
Whether you decide to grill the kabobs or cook them in the oven, I think you'll find these to be some of the best you've ever made.
Ingredients
1/3 cup preserved lemon
2 tablespoons Dijon mustard
1 tablespoon honey
1/4 cup fresh basil, chopped
1/4 cup fresh mint, chopped
1/3 cup lemon juice
1/4 cup extra virgin olive oil
2 pounds boneless, skinless chicken breasts, cut into 2-inch pieces
1 16-ounce bag mini sweet peppers
Directions
Remove a lemon from the jar and rinse it to remove the salt. Discard any seeds and remove the pulp. Use a 5" Petite Santoku or similar knife to cut the rind into thin strips and then mince finely.
Mix the Dijon mustard, preserved lemon, honey, basil, mint, lemon juice and olive oil in a large bowl. Add the chicken and peppers and marinade for at least 1 hour or up to 12 hours.
Preheat the oven to 450°F.
Skewer the chicken and peppers onto wooden or metal skewers. Cut larger peppers in half so skewers are uniform in size.
Cook uncovered for 10 minutes per side. Turn oven to broil and broil for 2 minutes more or until chicken and peppers are slightly charred.
The skewers can also be cooked on a hot grill for about 8 minutes per side.
Recommended Tools