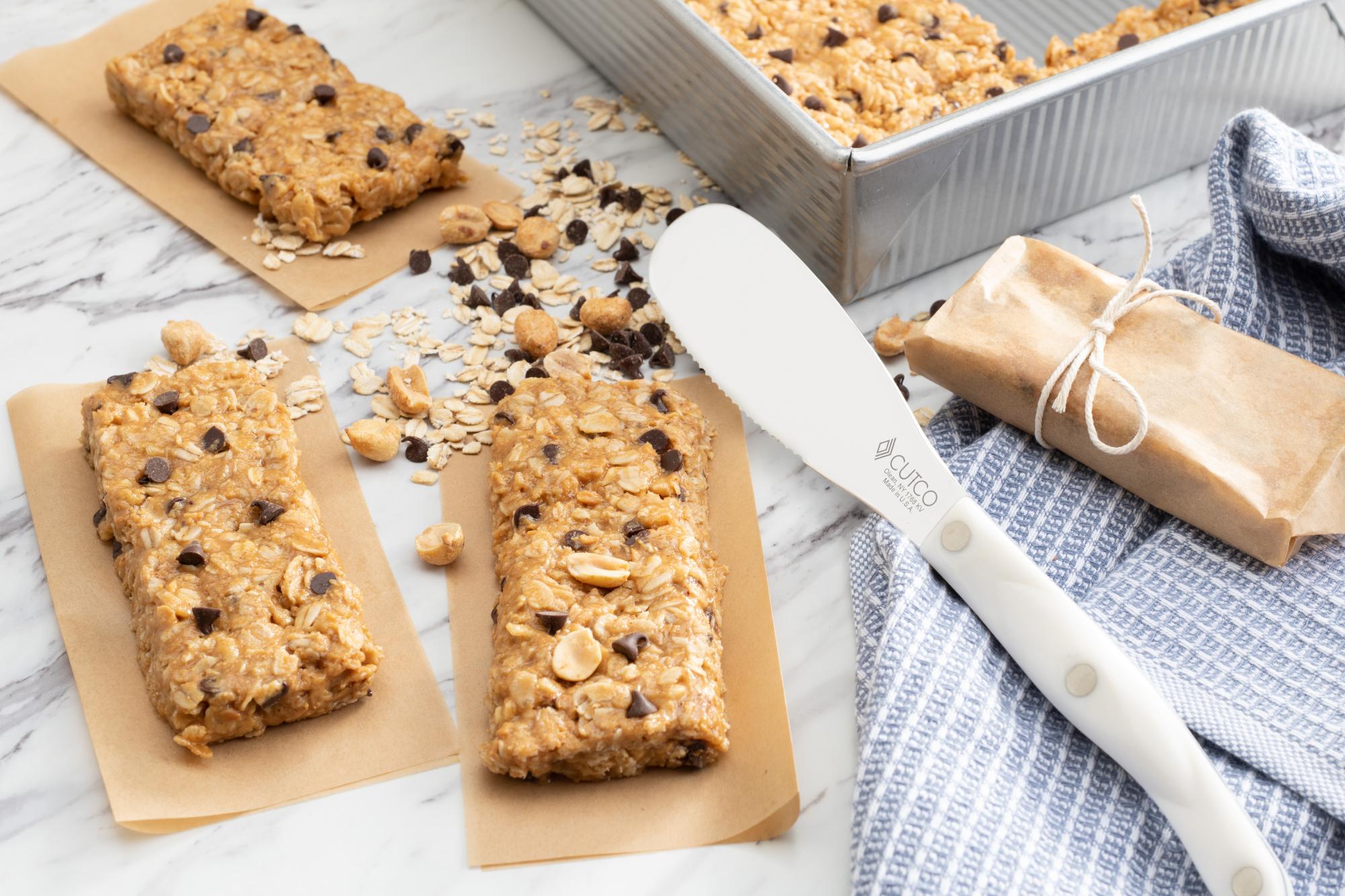 Granola bars were one of my favorite snacks as a kid. As an adult, I still like them, but love that I can make them myself, and they taste even better. What is great about making your own is that you control what goes into them. This recipe for Peanut Butter Chocolate Chip Granola Bars leaves plenty of room for switching up some of the ingredients to your preference.
Making the Granola Bars
The recipe is straightforward. It's a matter of mixing together the ingredients, which includes chunky peanut butter, honey, vanilla extract, sea salt, whole rolled oats, crisp rice cereal and mini chocolate chips.
Cutco's Basting Spoon is great for mixing everything together since it is sturdy enough to stir through the sticky peanut butter and honey.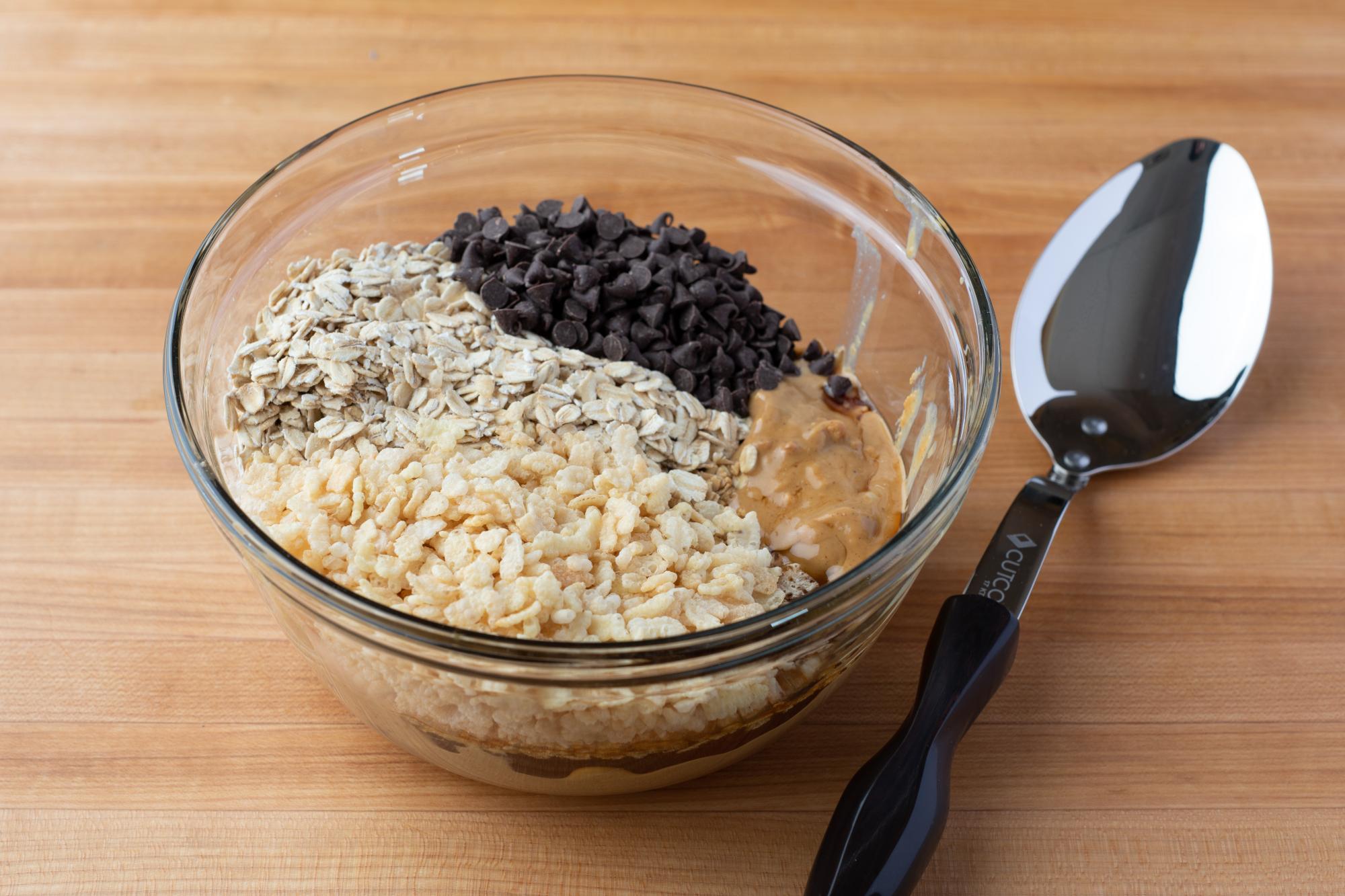 Once combined, press the mixture into the bottom of a parchment-lined pan.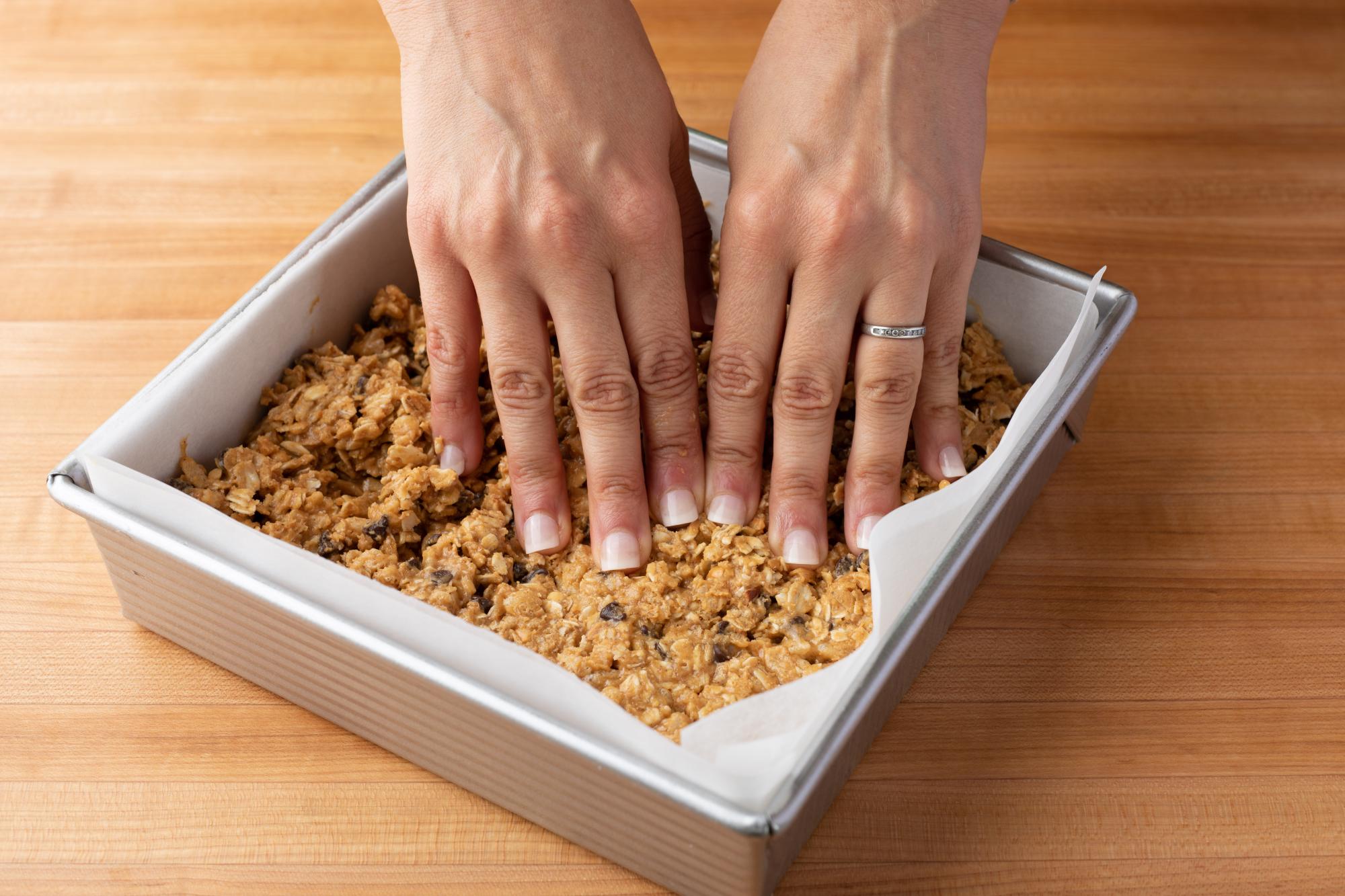 These Peanut Butter Chocolate Chip Granola Bars are the perfect blend of chew and crunch, while also sweet and salty.
Switch up Ingredients
Have fun with this recipe and try switching a few things up. Swap out ingredients, like using maple syrup instead of honey, use different nut butters or add-ins like raisins or mini marshmallows.
Looking to bump up the protein? Add in a scoop of protein powder to make this the perfect snack for both adults and kids.
Once the granola bars have chilled, the sharp side of Cutco's Spatula Spreader is great for cutting these into bars. The Double-D® edge cuts smoothly and the wide flexible blade can lift the bars out of the pan.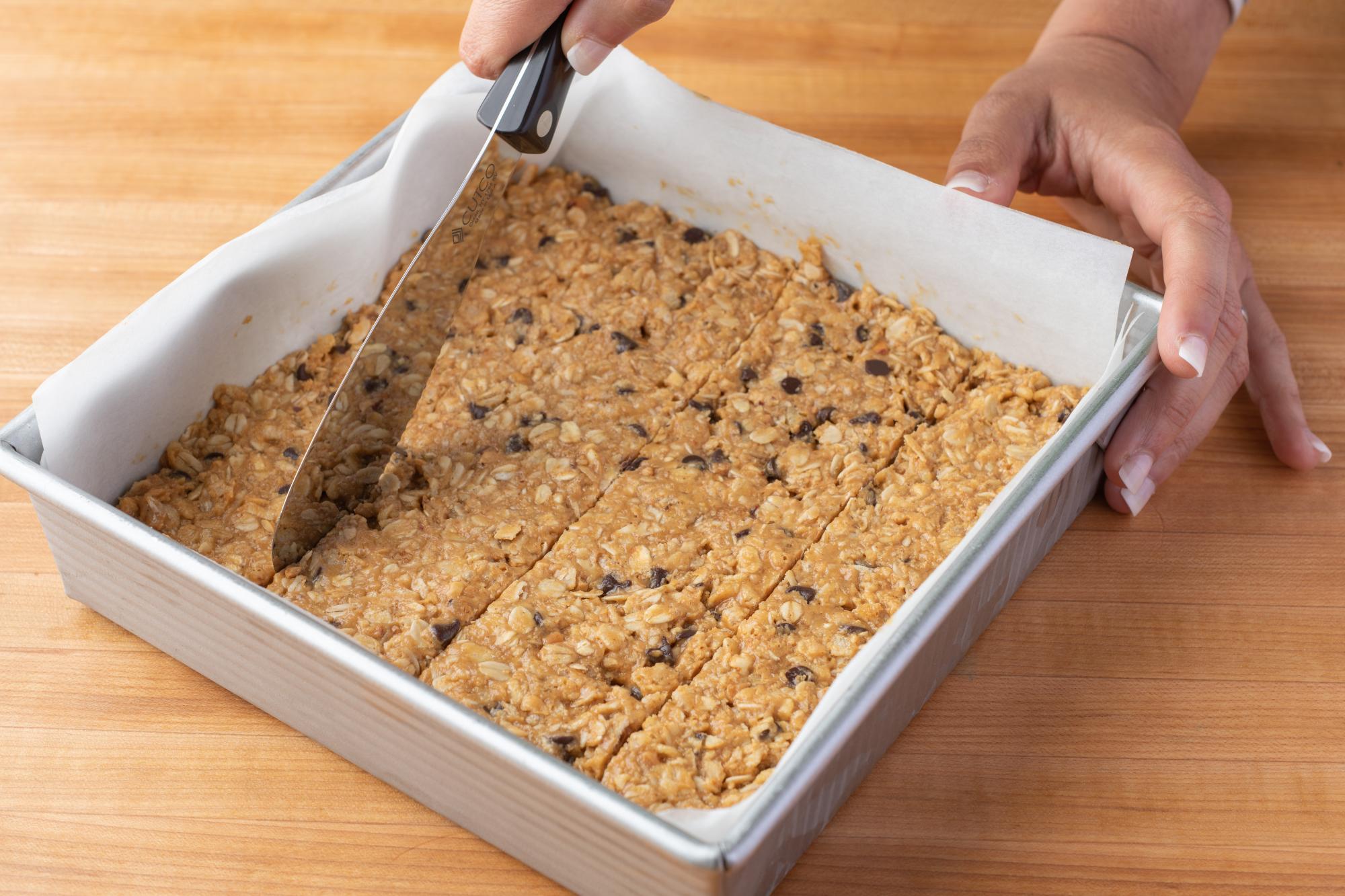 Another way to switch these up is to roll the mixture into balls and chill.
These are a great on-the-go breakfast or mid-day snack.
Nutrition per serving: 368 calories, 14.9g fat, 51.8g carbohydrates, 212mg sodium, 10.7g of protein, 5.4g fiber
Ingredients
1 cup chunky peanut butter
2/3 cup honey
1 teaspoon vanilla extract
1/2 teaspoon sea salt
1 1/2 cups whole rolled oats
1 cup crisp rice cereal
1/3 cup mini chocolate chips
Directions
Line an 8 x 8 baking pan with parchment paper.
In a large bowl, stir together the peanut butter, honey, vanilla, and salt, until smooth.
Add the oats, cereal and chocolate chips.
Stir to combine and press firmly into the pan. Use a second piece of parchment paper and the back of a measuring cup to help flatten the mixture. Chill for at least 1 hour, then slice into bars.
Store bars in the fridge
Recommended Tools