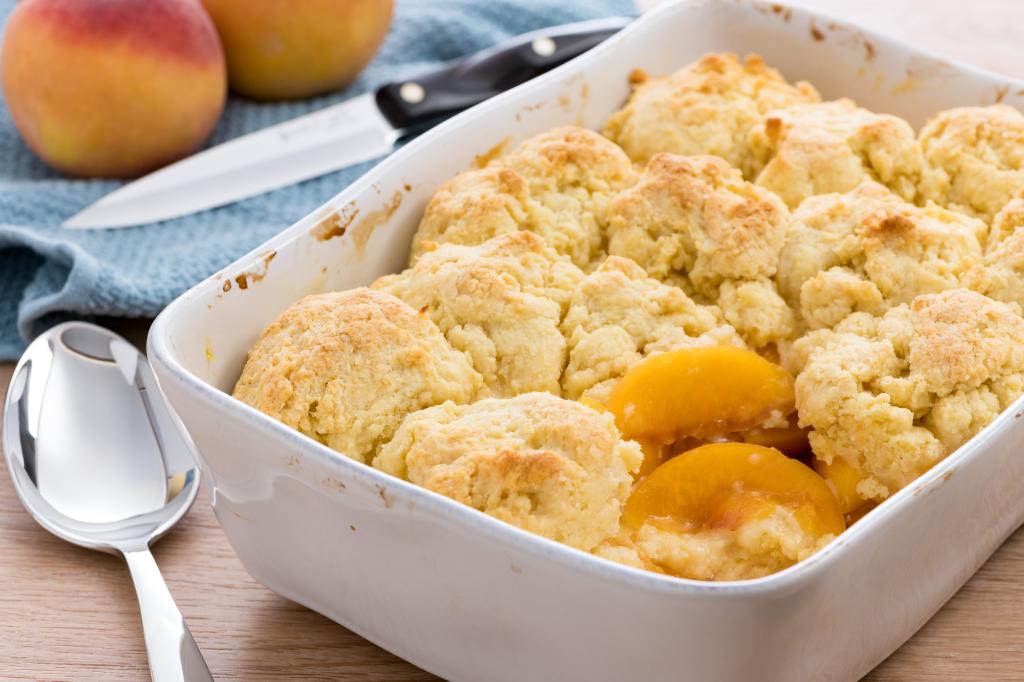 This recipe is my go-to recipe whenever I have extra seasonal fruit. Even though most nights it's just the two of us, it's the leftovers I crave.
This cobbler is great warmed up for breakfast (in the microwave while the coffee is brewing). Sometimes I top the warm cobbler with a scoop of vanilla ice cream. Instead of peaches I sometimes use nectarines or plums. I choose whatever looks good at the market.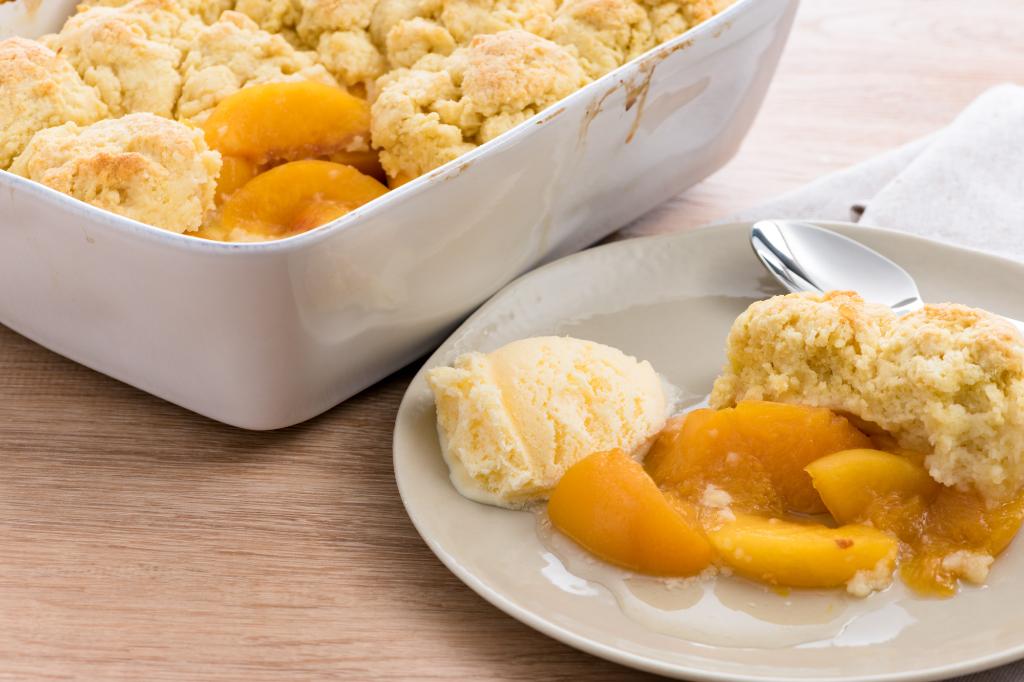 Don't stress about cutting the peaches. Watch my video tutorial, How to Cut Peaches, using a 2-3/4" Bird's Beak Paring Knife and a 4" Paring Knife and you'll have them cut up in no time at all.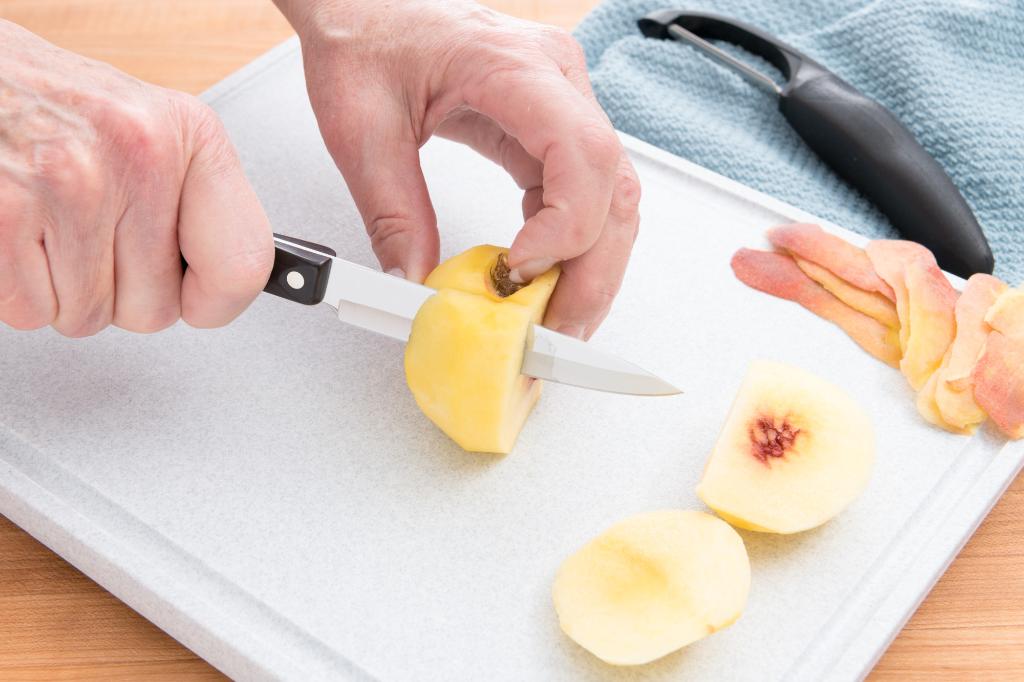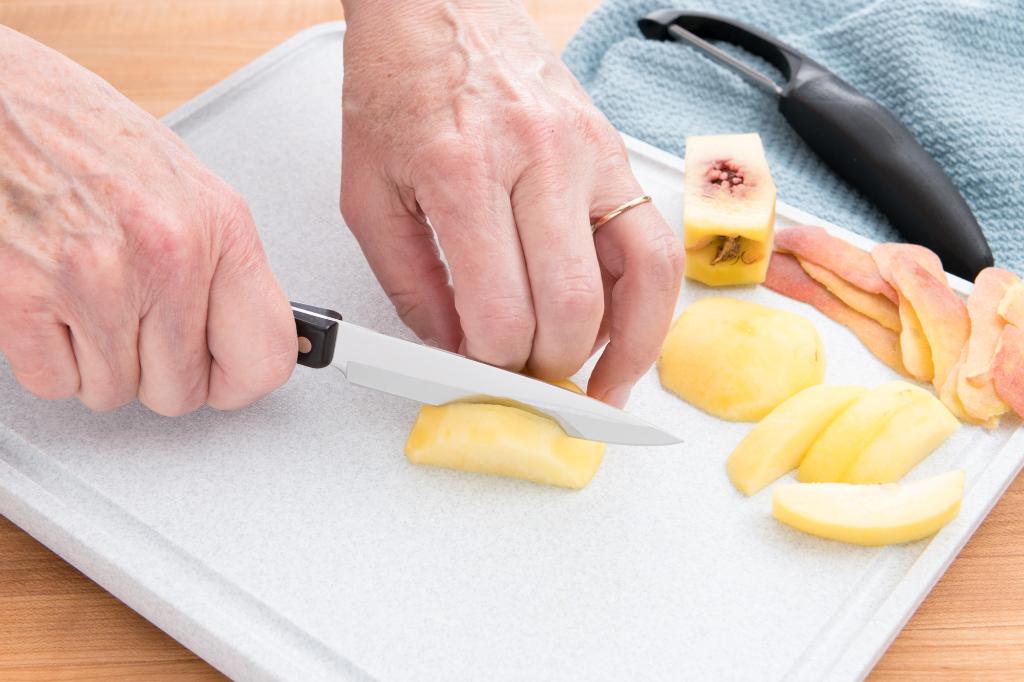 Ingredients
Butter for baking dish
4 cups peaches, peeled and sliced
2/3 cup granulated sugar
1 tablespoons lemon juice
1 teaspoon grated lemon zest
1/4 teaspoon almond extract
1 1/2 cups all-purpose flour
1 tablespoon baking powder
3 tablespoon granulated sugar, divided
1/2 teaspoon salt
1/3 cup unsalted cold butter, diced
1 egg, lightly beaten
1/4 cup milk
Directions
Preheat oven to 400 degrees F.
Butter an 8x11 (2-quart) baking dish and arrange peaches in bottom.
Mix together sugar, lemon juice and zest and almond extract.
Sprinkle mixture on peaches.
Bake for 20 minutes.
Sift the flour, baking powder, 1 tablespoon sugar and salt together into bowl. Cut in cold diced butter until mixture resembles cornmeal.
Combine beaten egg and milk in a small bowl and add to dry ingredients. Mix until just combined.
When peaches are done baking, slide out on oven rack and quickly drop large spoonfuls of dough mixture over the top of the cobbler and sprinkle with remaining 2 tablespoons sugar.
Return to 400 degree F oven for 15 to 20 minutes, until top is firm and golden brown.