Muffin Meatloaf With Sweet Potato Topping
2146 days ago
Skip to recipe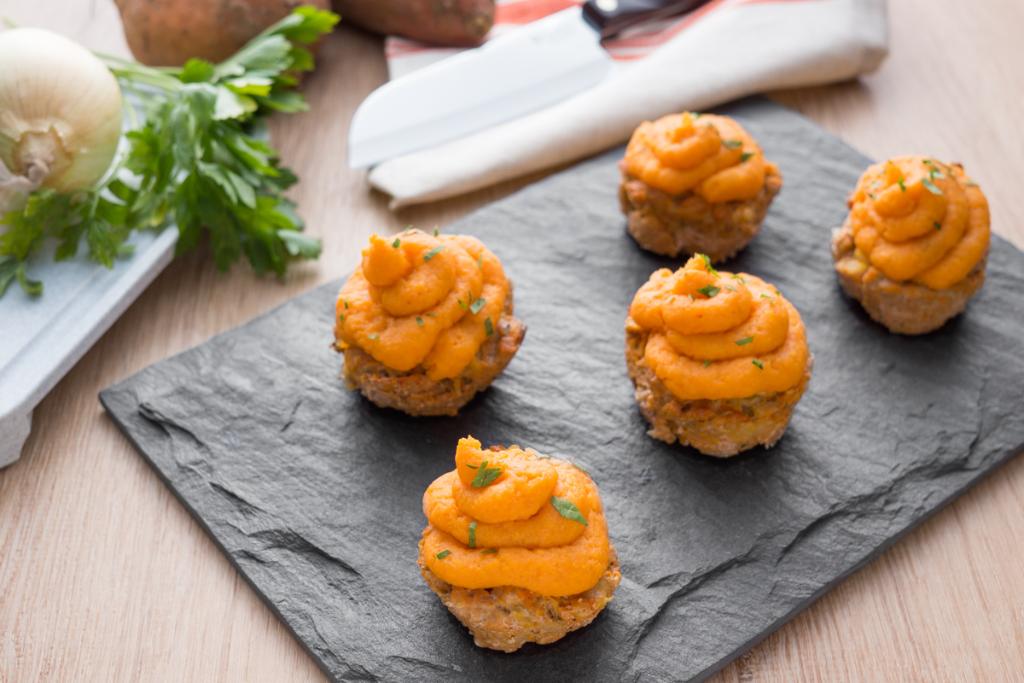 Meatloaf is one of my favorite comfort foods, especially on a chilly winter night. This Meatloaf Muffins with Sweet Potato Topping recipe is the perfect solution for a quick, delicious, and kid-friendly meal. (There are even bonus vegetables hiding inside).
The piled high swirl of pureed sweet potatoes is the ideal accompaniment to the high protein meatloaf. Sweet potatoes have a lower glycemic index than regular potatoes and contain a higher density of nutrients. They are packed with potassium, Vitamin A, Vitamin C, and Vitamin B6 which supports energy. Pair with a roasted veggie, and your nutritionally complete dinner is served.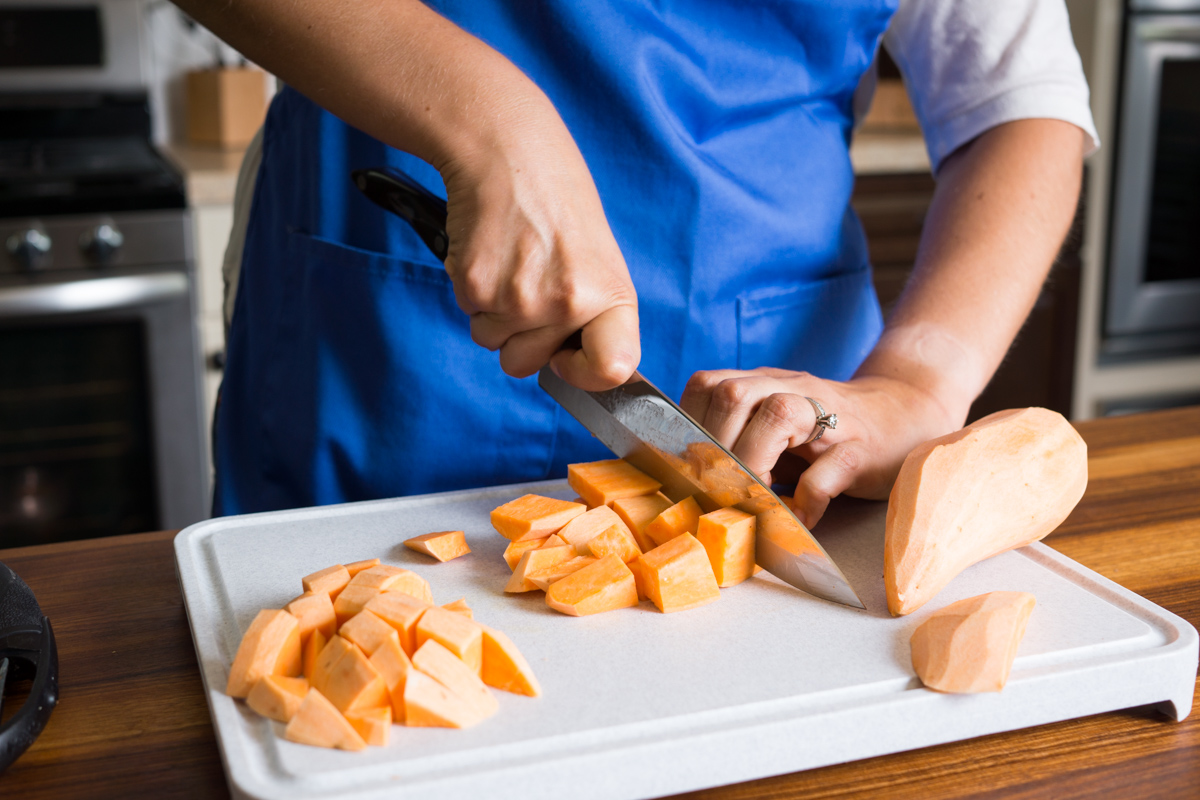 Ingredients
Meatloaf
1 pound ground turkey
1 teaspoon coconut oil
1 small onion, minced
1 carrot, shredded
2 garlic cloves, minced
1/4 cup ketchup
1/2 teaspoon sea salt
1/4 teaspoon black pepper
1/2 teaspoon Italian seasoning
Topping
2 medium sweet potatoes, peeled and cubed
1 tablespoon ketchup
1/4 teaspoon sea salt
Directions
Preheat oven to 350°F.
Place ground turkey in a medium bowl and set aside.
Melt coconut oil in a small skillet over medium heat. Add onions and carrots and sauté, stirring occasionally.
Add garlic, cook 30 seconds or until fragrant. Add cooked vegetable mixture to ground turkey. Add ketchup, sea salt, pepper and Italian seasoning. Using your hands or a spoon, mix well to combine.
Divide meat mixture evenly among 8 wells of a greased muffin pan.
Bake in preheated oven for 20 minutes or until meat is no longer pink in the center.
While meatloaves are baking, steam sweet potatoes until tender, about 10-12 minutes. Drain and puree sweet potatoes, ketchup and sea salt.
Scoop topping onto meatloaves or fill a plastic zip-top with topping, trim the corner of the bag with a scissors and pipe topping onto meatloaves.
Recommended Tools