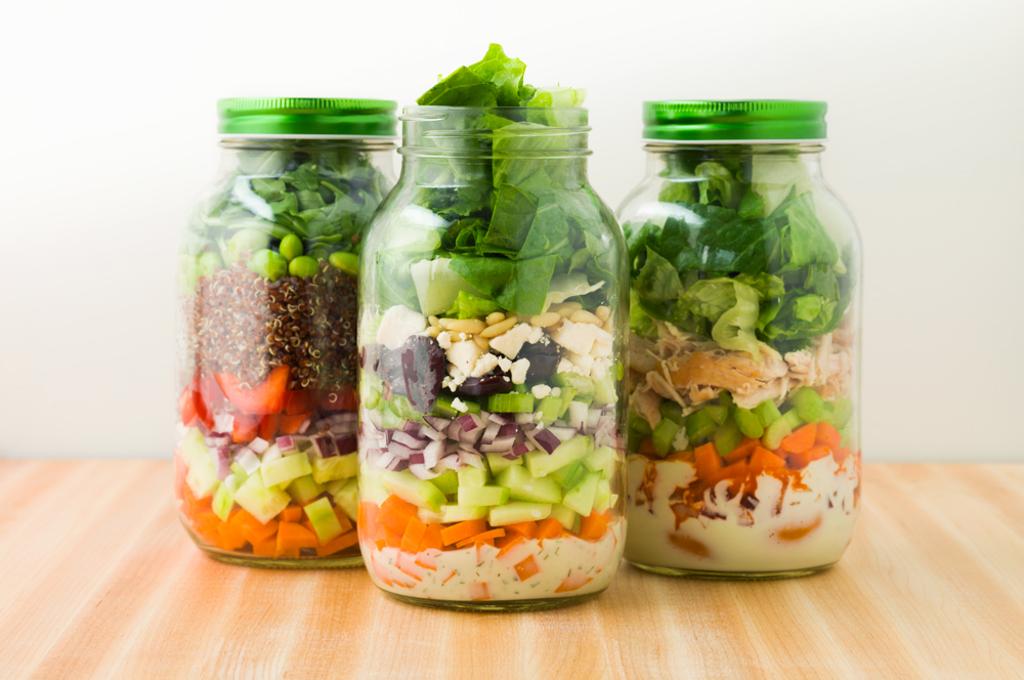 Here's a pack and go salad that makes a quick, easy and healthy lunch. Mason Jar Greek Salad is just one example of a salad you can layer into a jar for lunch, or dinner for that matter, to take on the go.
A little prep work is all it takes. No cooking required.
Prepping the Mason Jar Salad
Use a good prep knife like a 7" Santoku to chop the carrots.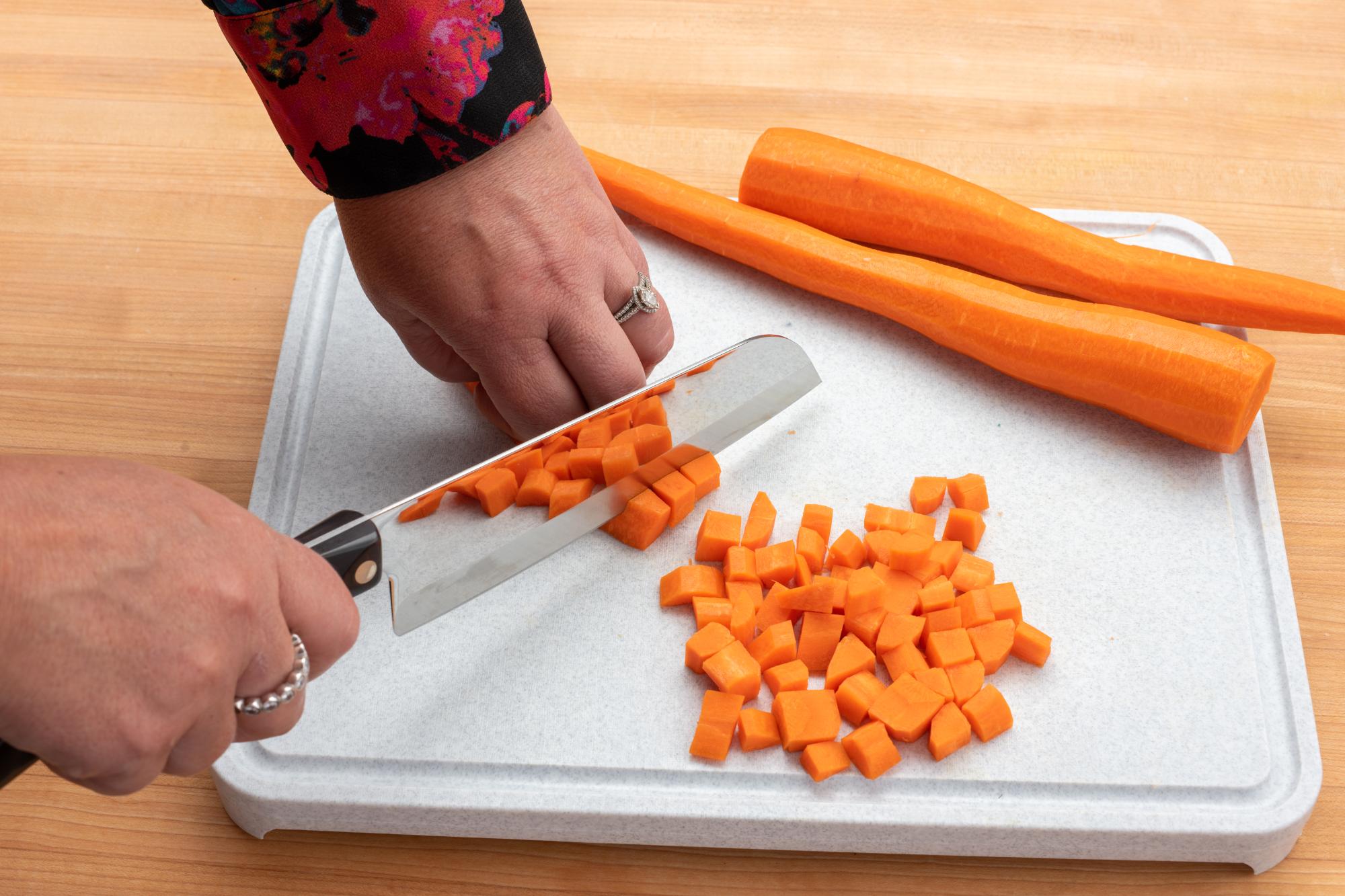 The same knife can be used to chop the cucumber, red onion and celery.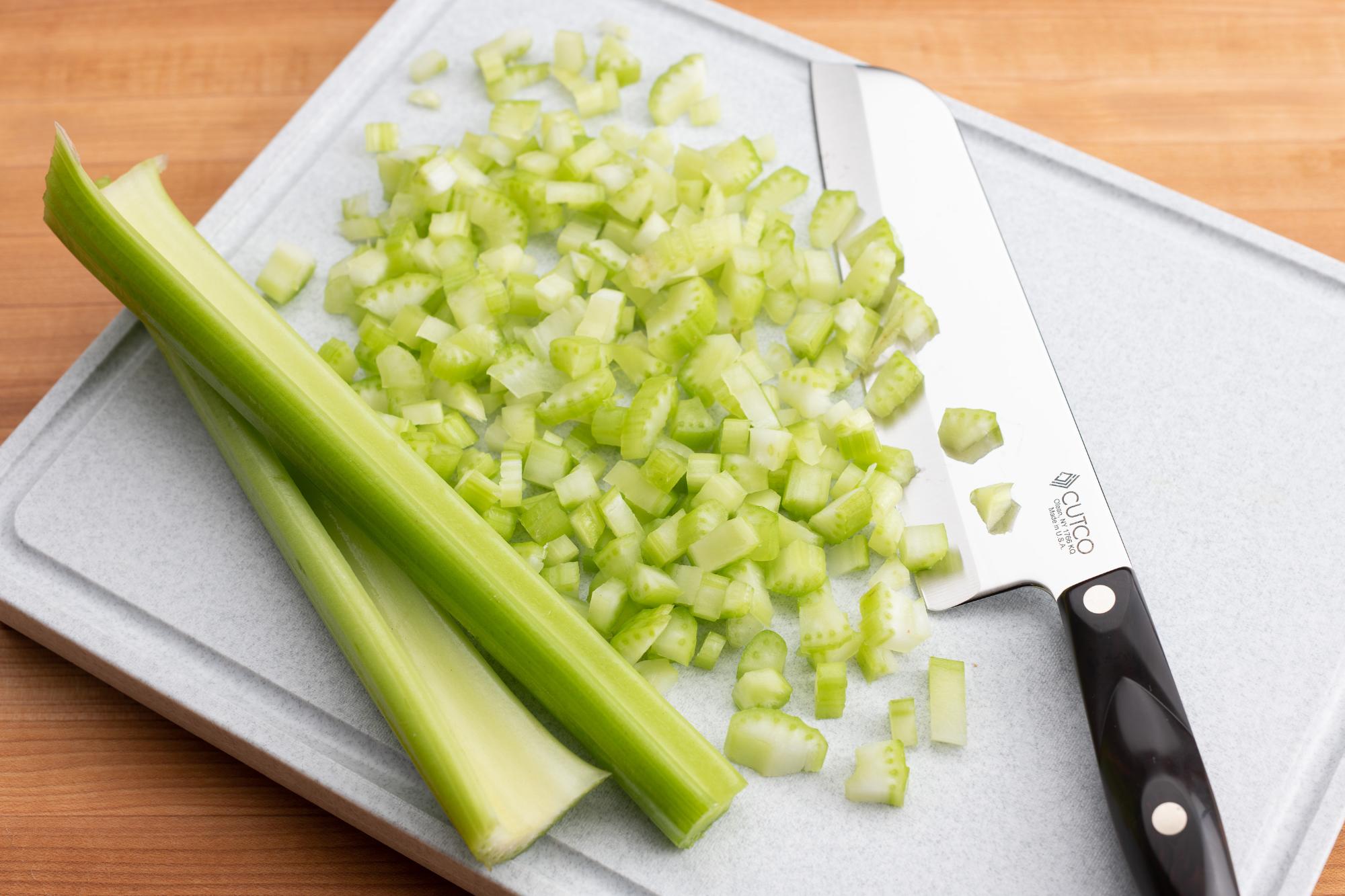 For chopping the fresh dill, the sharp straight-edge blade of the 7-5/8" Petite Chef knife will make quick work of this task, thanks to the rounded belly of the knife that can be rocked back and forth over a pile of dill fronds.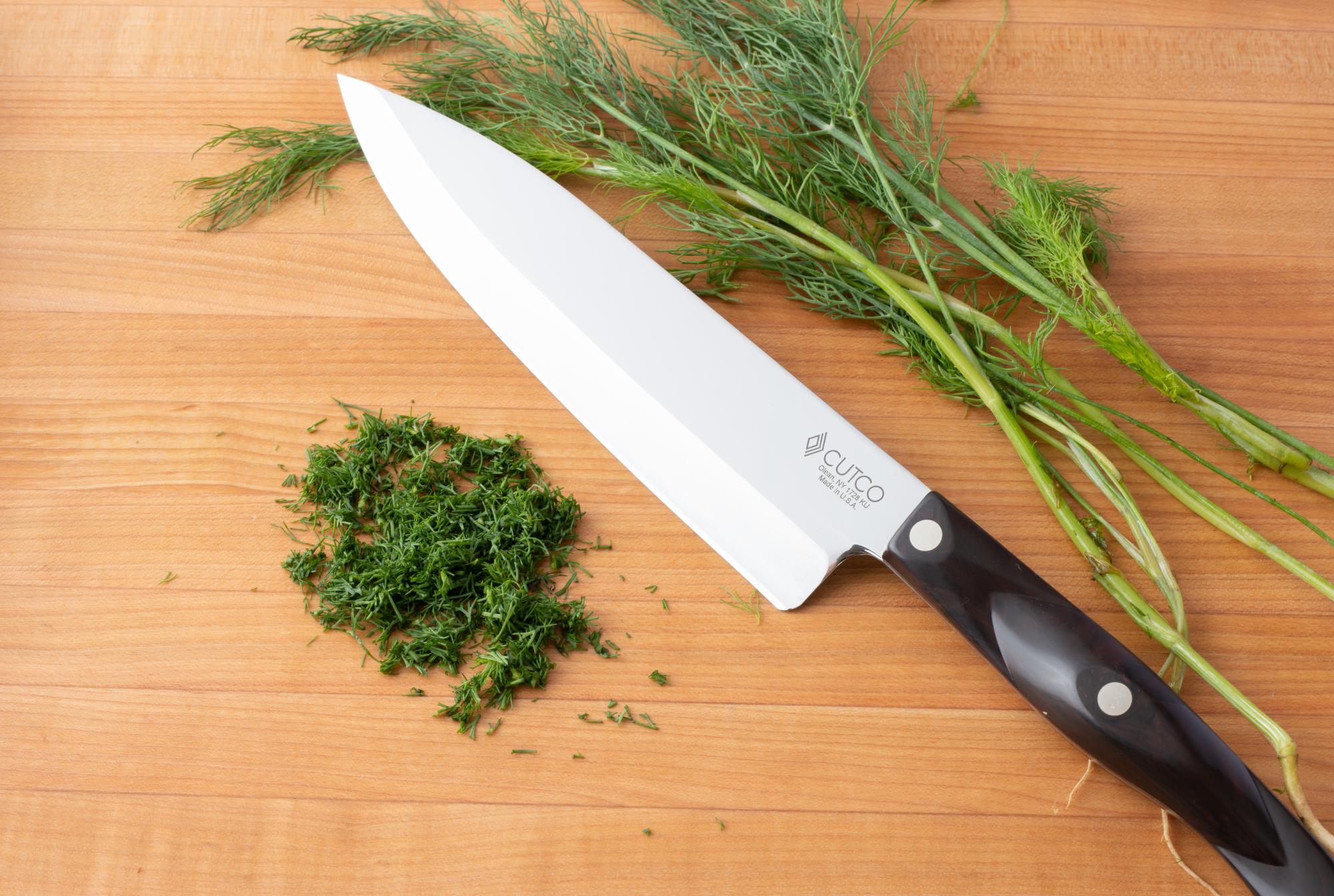 The dressing for this Mason Jar Greek Salad recipe will make more than you need, meaning you'll have some left over for using on other salads. It's a creamy dressing with balanced flavor from the olive oil, red wine vinegar, sugar, seasonings and garlic.
For mincing the garlic, again for that rocking motion, use the 7-5/8" Petite Chef knife.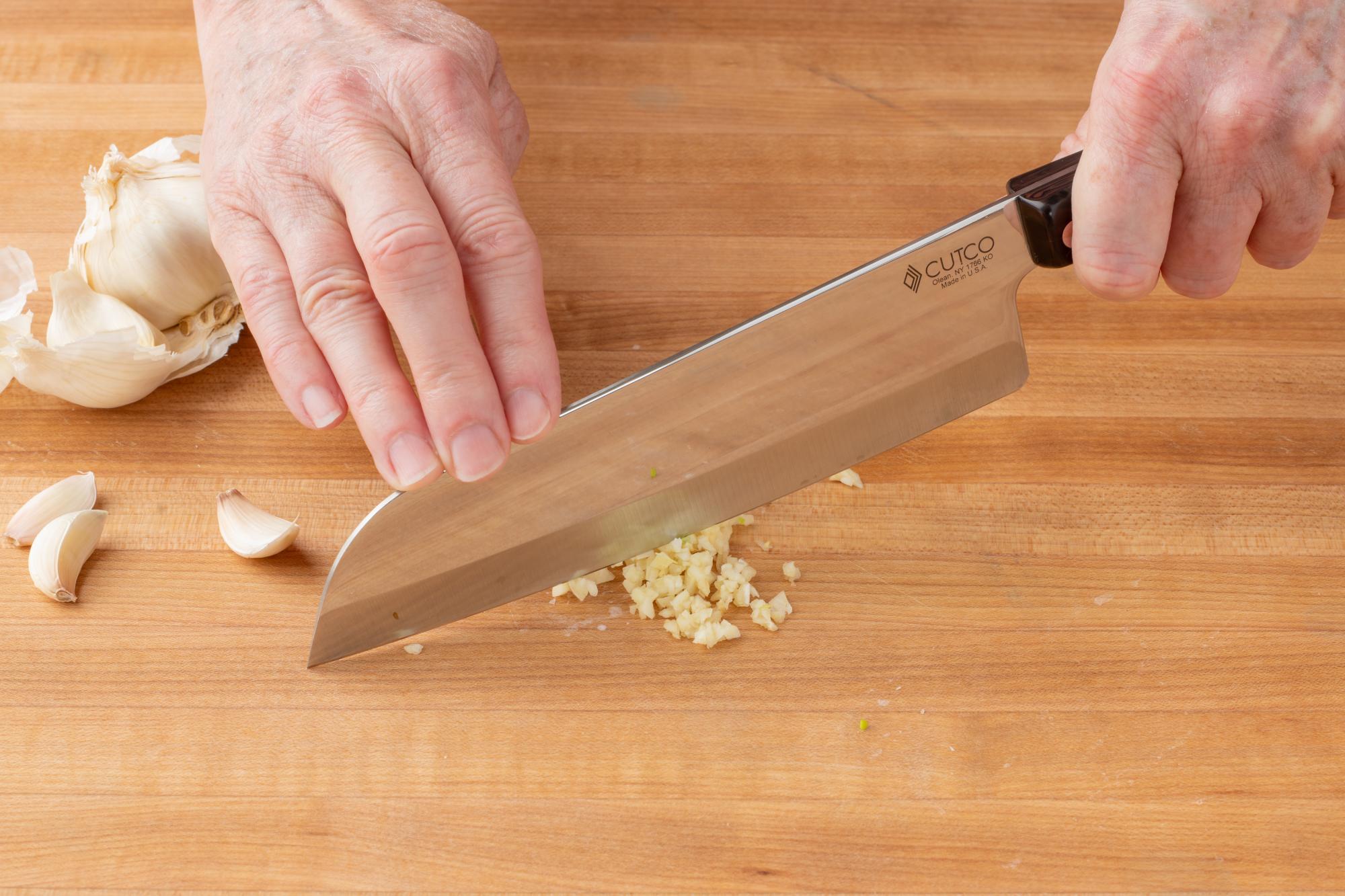 Mix It Up
If you want to add a bit of protein to this recipe, add some diced, cooked chicken or chickpeas. And, if you don't want to make the dressing, buy your favorite store-bought brand instead.
If you like this Mason jar salad recipe, give one of our other fresh versions a try.
Mason Jar Buffalo Chicken Salad
Mason Jar Chopped Salad With Quinoa
Note: Be sure to use a wide mouth jar that holds either 16 ounces (pint) or 32 ounces (quart), depending on how much salad you want.
Ingredients
Creamy Greek Dressing
1/2 cup olive oil
2 tablespoons red wine vinegar
1 teaspoon sugar
1 - 2 garlic cloves, minced fine (depending on how strong you want your dressing)
1 teaspoon dried oregano
1 tablespoon chopped fresh dill
1 teaspoon salt
1 teaspoon freshly ground pepper
3/4 cup feta cheese, crumbled
3/4 cup buttermilk (or milk, but buttermilk is best)
Greek Salad
8 tablespoons or more Creamy Greek Dressing
1 cup each chopped carrots, cucumbers, celery and red onion
32 Kalamata olives, pitted
1 cup feta cheese, crumbled
4 tablespoon pine nuts
8 cups Romaine lettuce
Directions
Make the Dressing:
In a blender or food processor, blend all ingredients except the buttermilk for one minute. With the blender or food processor running, slowly pour in the buttermilk and blend until thick and creamy (turn off the blender/food processor as soon as the dressing thickens or it may curdle).
Chill at least 1 hour. Refrigerate, tightly covered. This makes nearly 2 cups of dressing and stays fresh for 3-4 days. If the dressing separates, just give it a whirl in the blender again.
Tip: Replace half the milk with fat-free yogurt
Make the salad:
Divide the listed ingredients among the 4 jars, layering in the order listed
To serve, shake the salad and eat from the jar or pour into a bowl.
Recommended Tools