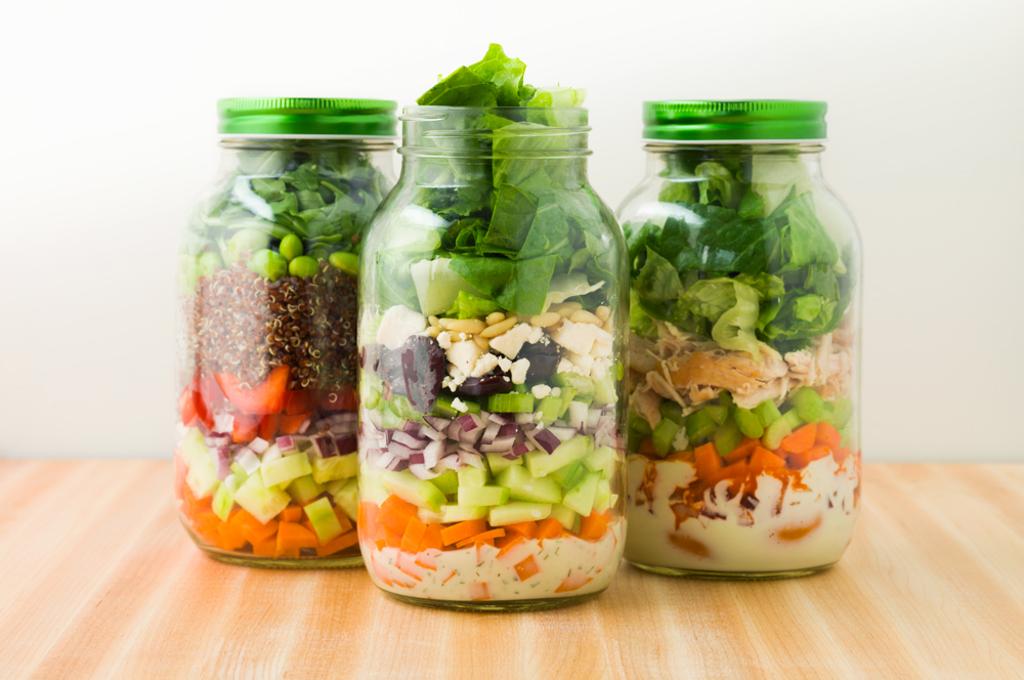 If you're looking for a healthy, on-the-go lunch, look no further than this Mason Jar Chopped Salad With Quinoa. The beauty of this recipe, aside from being portable, is that the quinoa provides protein, making it a well-rounded meal.
Chopping the Salad Ingredients
A little prep work is all it takes to toss together. In fact, make up a few to keep in the refrigerator for salad in a jar lunches throughout the week.
The 7 " Santoku knife is a great vegetable prep knife for this recipe. Its sharp straight-edge blade doesn't waver when cutting through tough vegetables like carrots.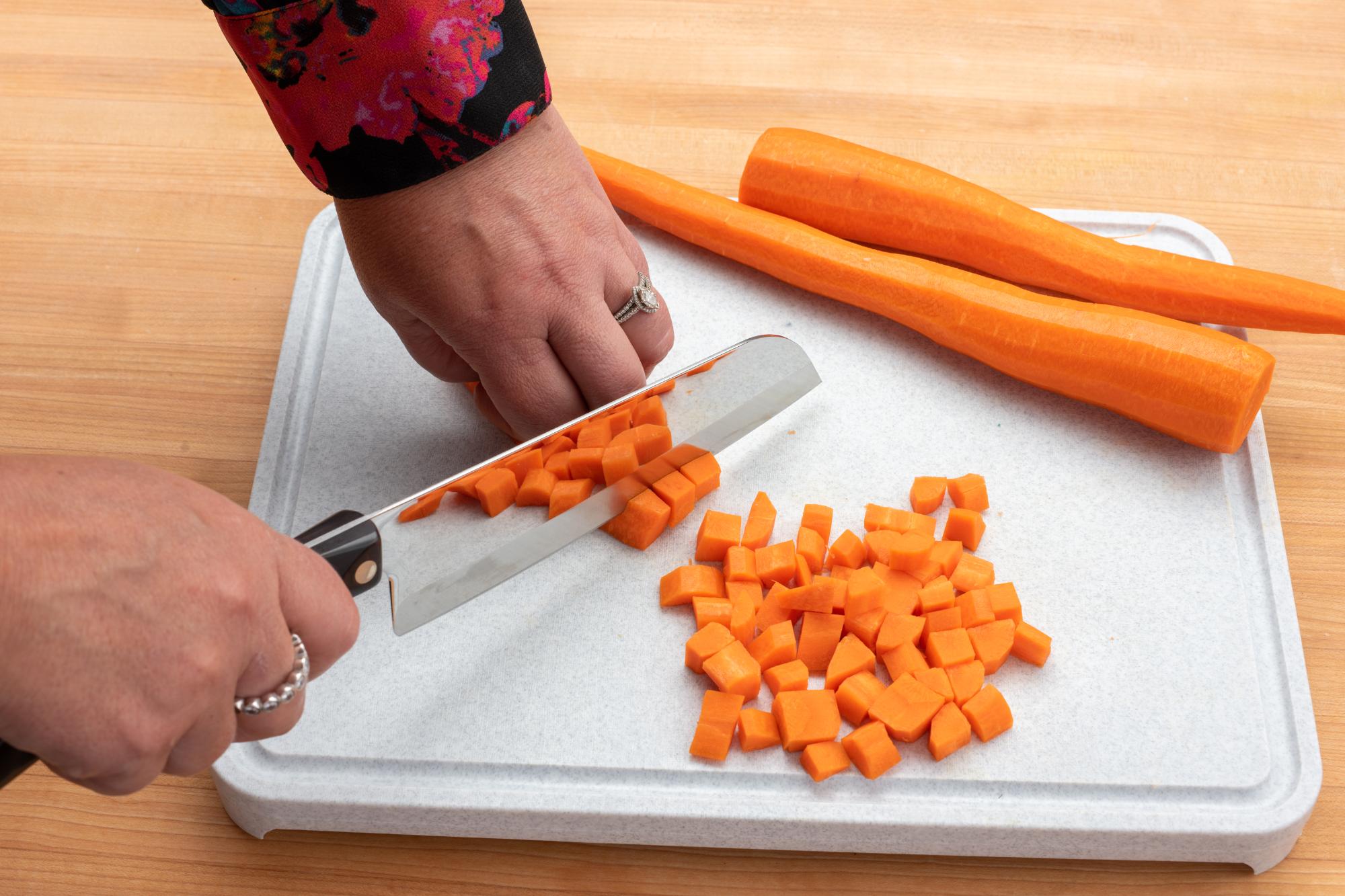 The same knife can be used to chop the red onion and celery.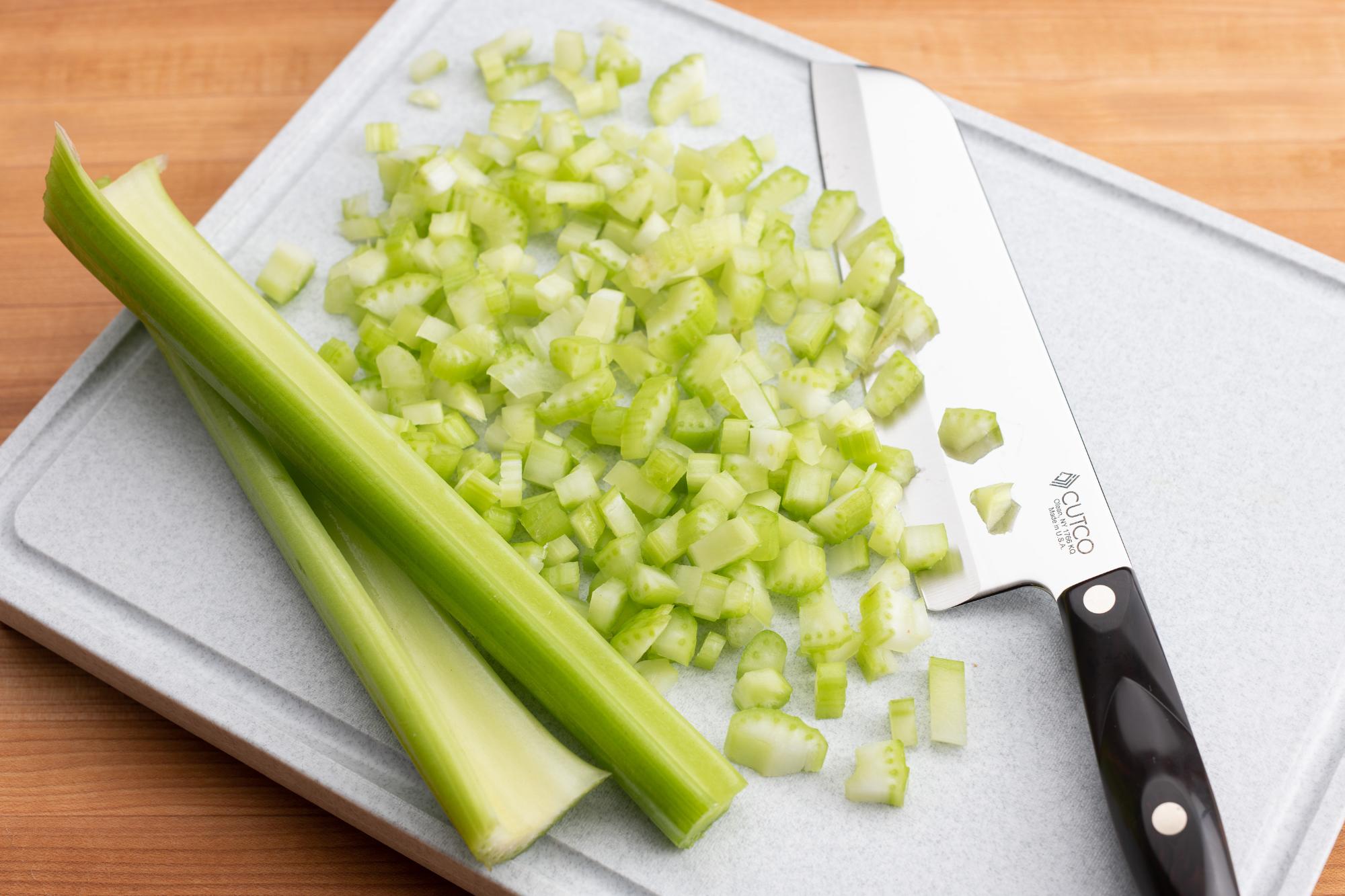 For the tomatoes, a knife with a Double-D® edge works best. My choice is the Santoku-Style Trimmer. The sharp edge can cut easily through the tough skin of a tomato and into the flesh without crushing the fruit.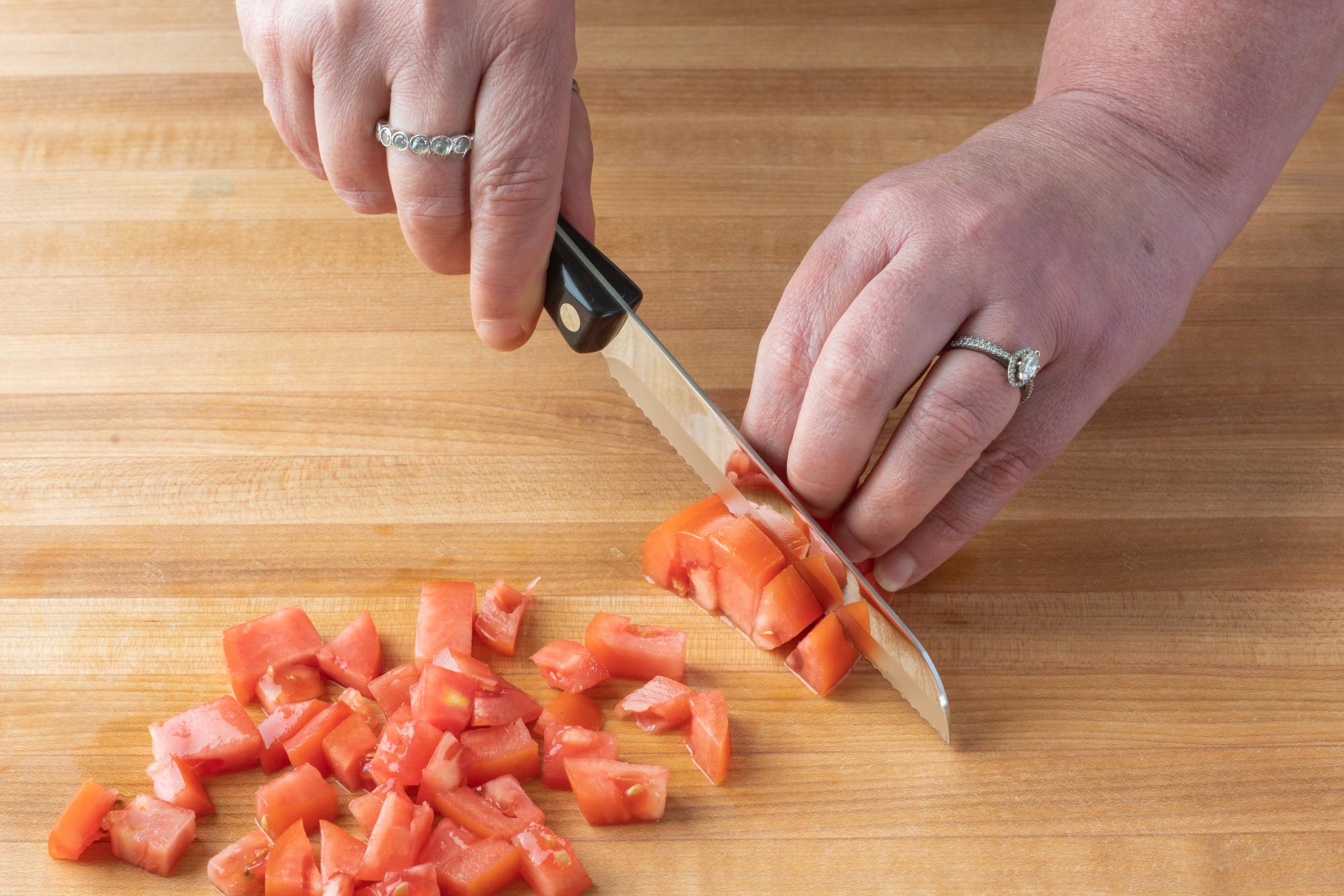 After everything is chopped up, it's just a matter of layering the ingredients into a wide mouth jar with your dressing of choice. A 16-ounce or 32-ounce jar would work best, but really it's about choosing the size that best fits how much salad you want.
Eat directly from the jar or dump the salad into a bowl or onto a plate to eat.
Customize to Your Taste
For this Mason Jar Chopped Salad With Quinoa, consider tossing in some chickpeas, radishes, cucumbers or even chopped bacon or hard boiled eggs.
You could also grab some resealable bags and toss in sliced almonds, croutons or shredded cheese to bring along as salad toppers.
If this salad in a jar recipe appeals to you, give one of these other versions a try.
Mason Jar Buffalo Chicken Salad
Looking for some guidance on knife selection when prepping these salads in a jar? Take a look at our Best Knives for Cutting Vegetables post.
Mason Jar Chopped Salad with Quinoa
4 -1 quart wide mouth Mason jars
Print Recipe
Ingredients
8 tablespoons dressing of your choice
4 large carrots, chopped
4 large celery stalks, chopped
1 red onion, chopped
4 medium tomatoes, chopped
4 cups quinoa
2 cups frozen peas, thawed
4 cups Romaine lettuce, chopped
Directions
Divide the listed ingredients among the 4 jars, layering in the order listed:
To serve, shake the salad and eat from the jar or pour into a bowl.
Recommended Tools