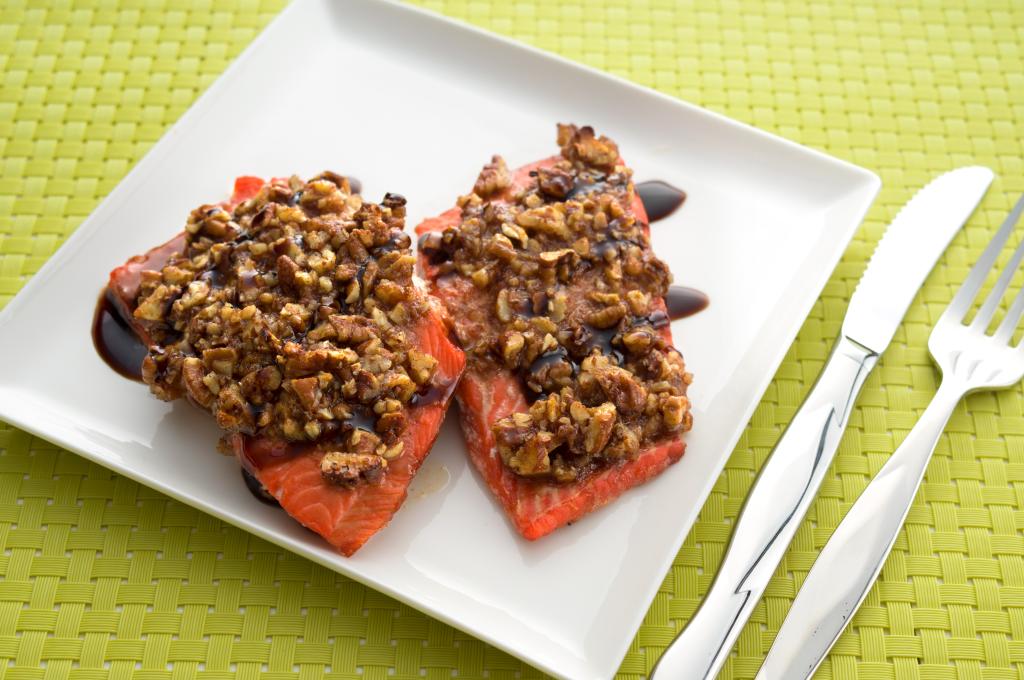 Salmon is one of my favorite superfoods, and for a very good reason. The high content of omega-3 fats, protein and key vitamins and minerals help to reduce overall inflammation, lower cholesterol, improve memory and efficiency of brain function, and reduces our risk of developing certain cancers. Try to aim for serving it at least once a week, though twice a week is ideal. I also try to use wild-caught salmon instead of farm-raised to avoid potential contaminants.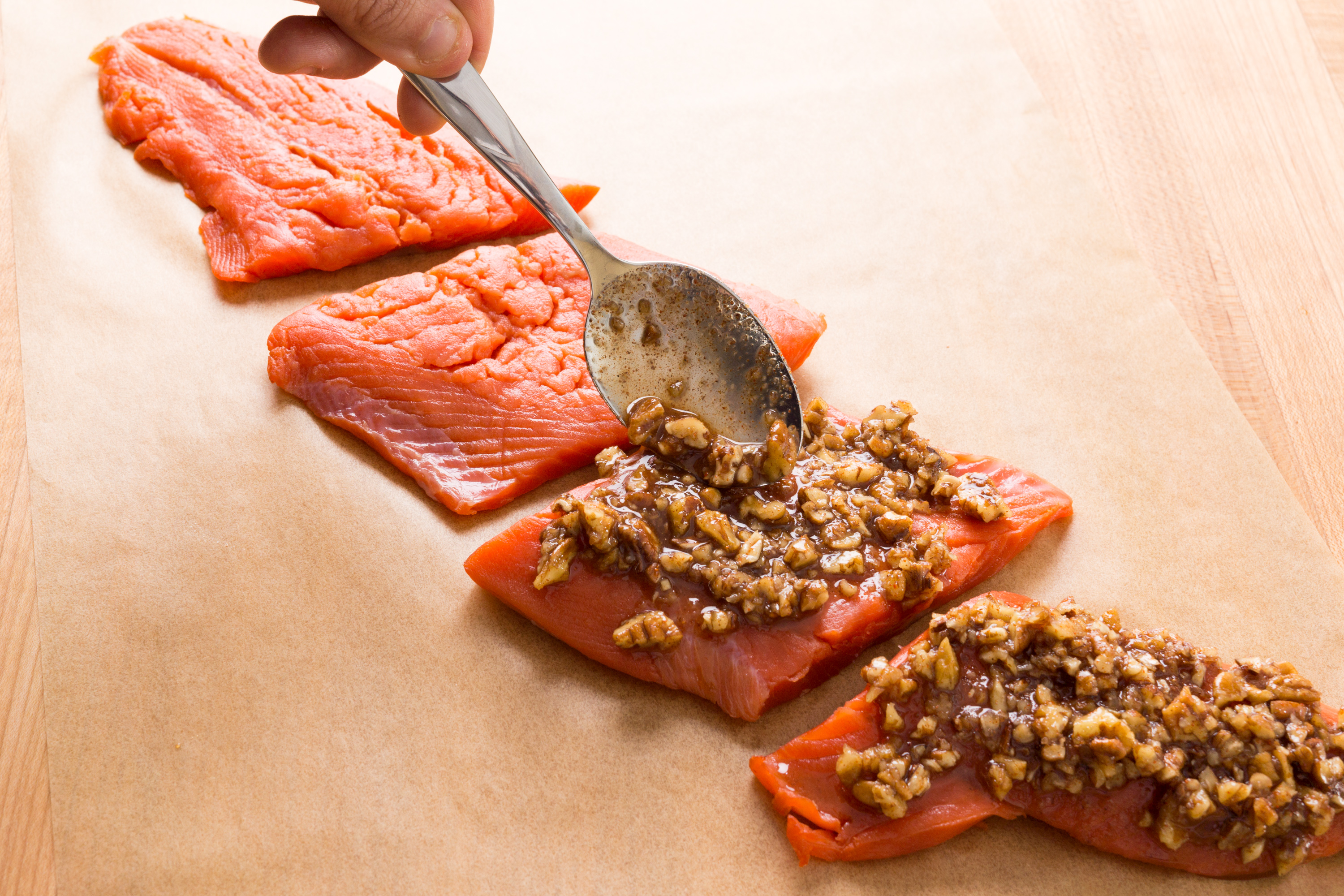 This Maple Pecan Salmon recipe is the perfect dish to whip up for a special day or any other day of the week, really. It's so stinking easy, yet it looks so fancy. It is a light and healthy meal option you can have on the table in less than 30 minutes. Fresh, buttery, rich-tasting salmon is topped with a sweet and crunchy crust and will easily become your new go-to favorite salmon recipe. For preparing the fish, the Cutco Salmon Knife and 5" Petite Santoku worked beautifully.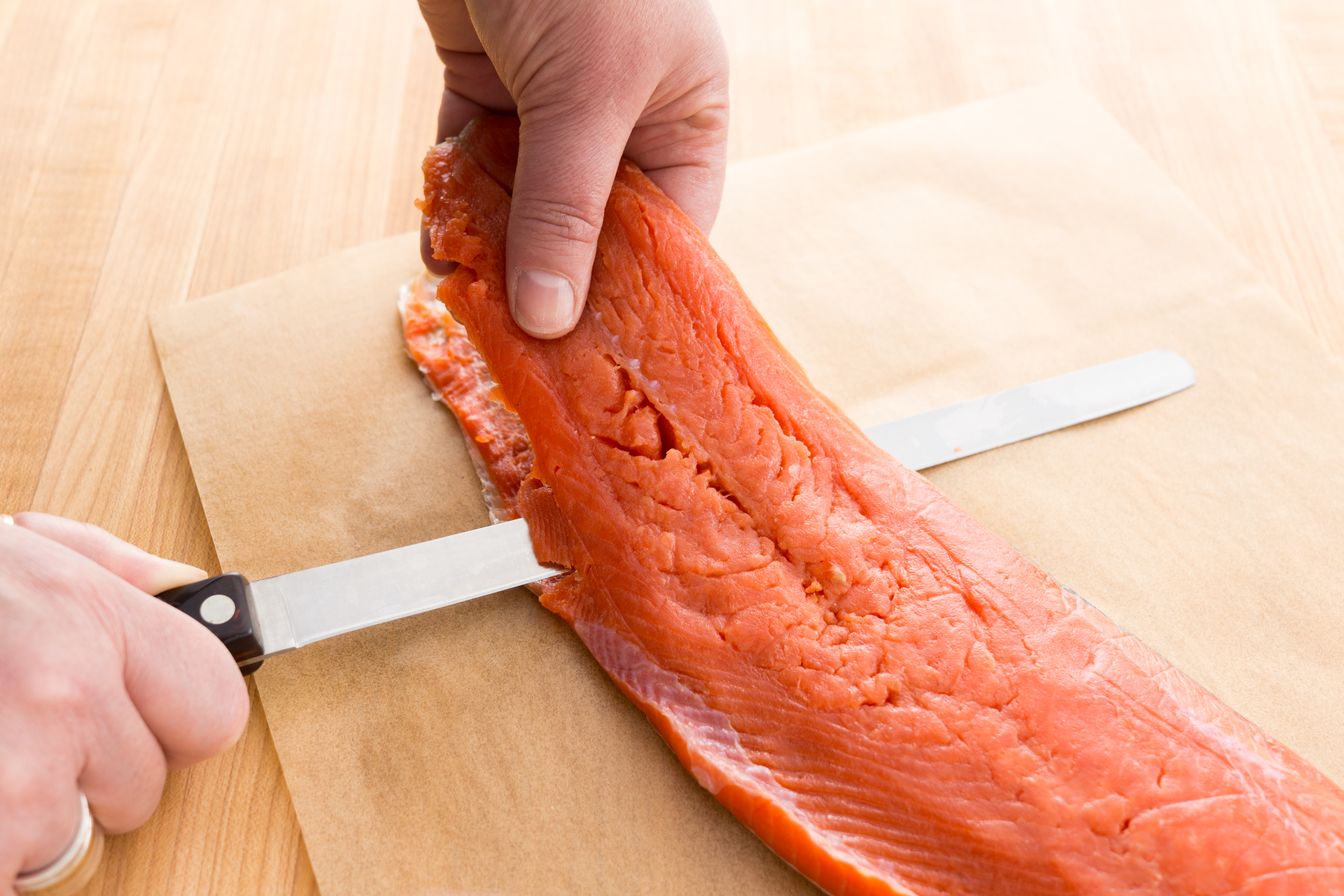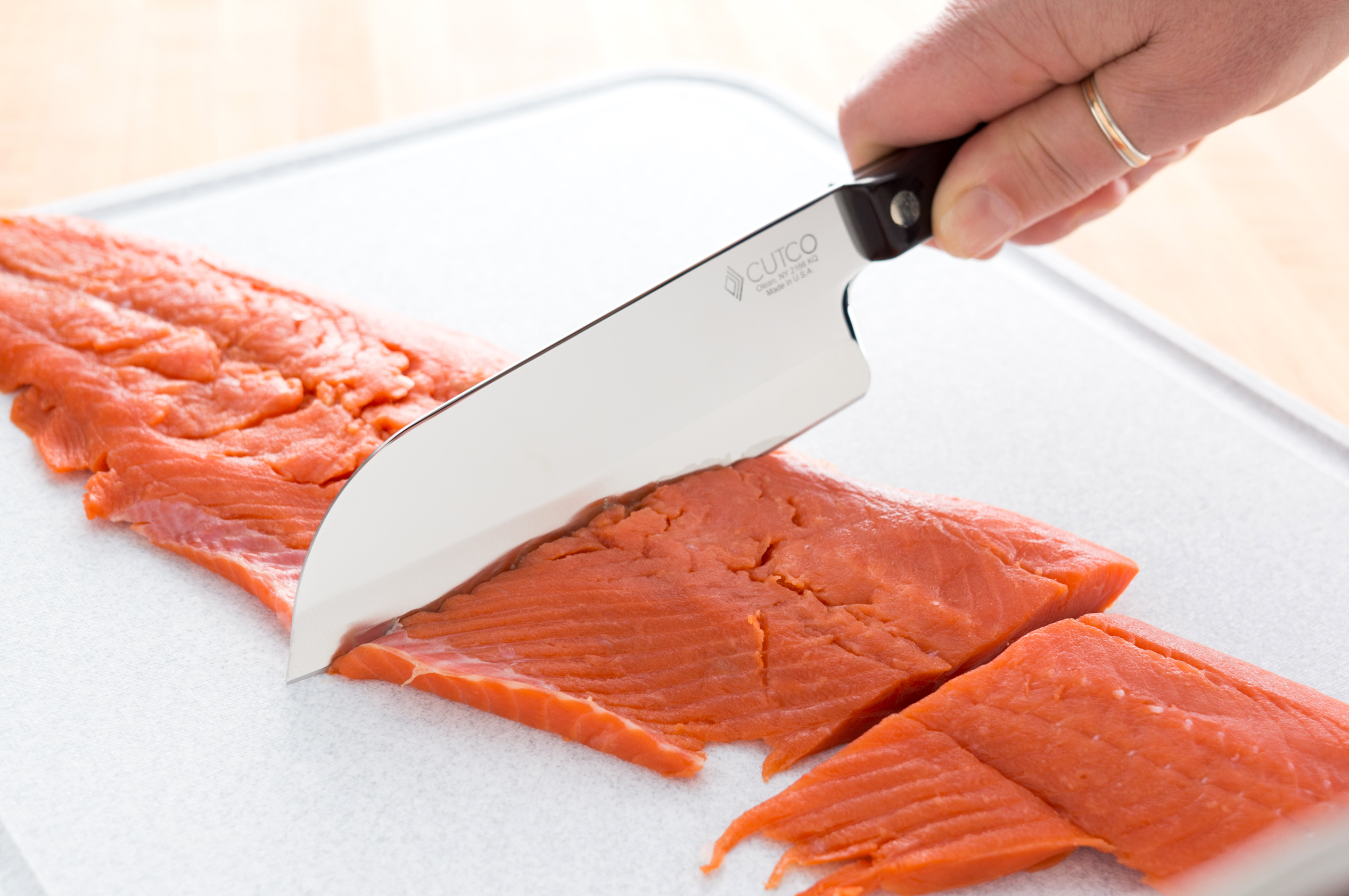 Nutrition info: Per serving (fillet), 306 Calories, 17g Fat, (2.4g Saturated), 494mg Sodium, 76mg Cholesterol, 13.5g Carbohydrates, 1.7g Fiber, 25g Protein
Ingredients
4 4-ounce fillets of salmon
Salt and pepper to taste
1/2 cup pecans, finely chopped
3 tablespoons pure maple syrup
1 tablespoon apple cider vinegar
1 teaspoon smoked paprika
1/4 teaspoon cinnamon
1/2 teaspoon onion powder
Directions
Preheat oven to 425°F. Place salmon on a baking sheet and season with salt and pepper.

Combine pecans, maple syrup, vinegar, smoked paprika, cinnamon and onion powder into a bowl. Spoon pecan mixture on top of each salmon fillet, coating the entire top surface.

Bake salmon in preheated oven until fish flakes easily with a fork, 12-14 minutes.
Recommended Tools