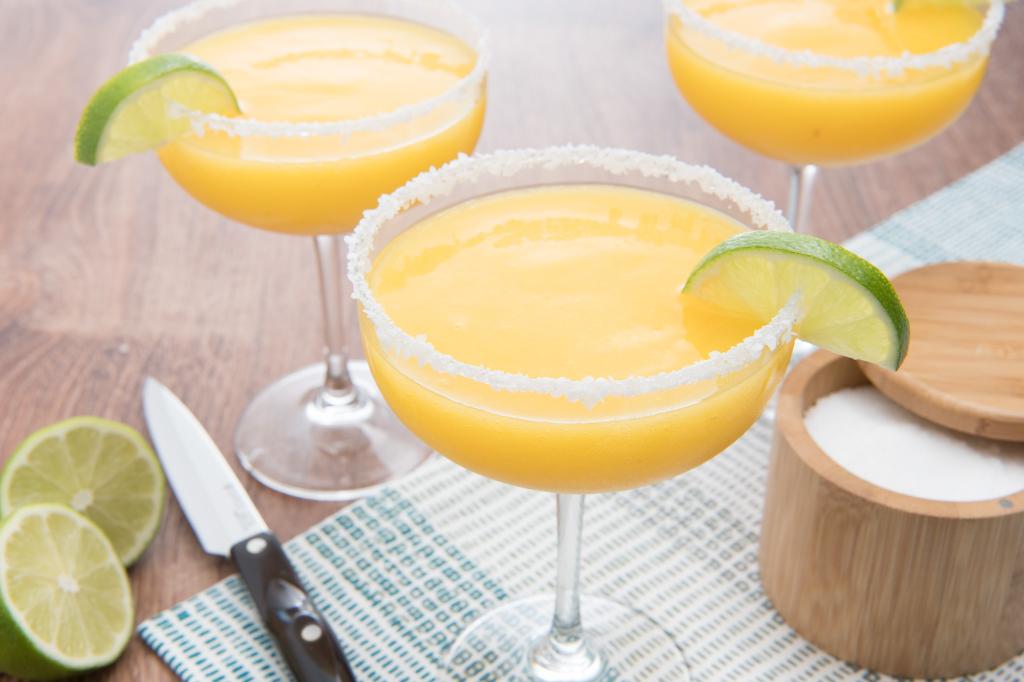 Summertime calls for having a refreshing go-to cocktail. This Mango Margarita might just be the one with its laid back tropical flair. It has traditional margarita ingredients, including tequila and lime, but it also features mango, which gives it a slightly sweeter and fruity taste.
On a hot day when the sun is beating down, this is the drink I'll be reaching for. Serve it with some chips and salsa, invite some friends over and you've got yourself a fiesta.
When I drink margaritas I usually forgo the salt on the rim of the glass, but this recipe calls for a combination of salt and sugar, toning down the salty taste. That. I can handle.
To help with the prepping process, watch Cutco's video tutorial, "How to Cut a Mango," for guidance on prepping the mango for the blender. When cutting the mango, use a utility knife that's the appropriate size for the fruit and easy to maneuver, like the Cutco Trimmer.
Cheers!
Recipe created for Cutco by Chef Keith Glover, culinary instructor from Alfred State College.
Ingredients
2 limes
4 cups diced mango
1-1/2 cups tequila (gold)
1-1/2 cups Cointreau
1/3 cup granulated sugar
1 tablespoon kosher salt
1 tablespoon coarse sugar
1 pound ice, for blending
Directions
Roll limes on counter to release juices. Cut limes in half and cut a slice off one half to save for rimming the glasses.
Squeeze juice from limes into blender, add mango, tequila and Cointreau. Blend until smooth, add ice and blend.
Taste to see if you need to add more sugar (it will depend on the sweetness of the mangos).
Combine the kosher salt and coarse sugar in a flat bottom bowl. Rub the rims of the glasses with save lime slice, spin the rims of the glasses in the salt and sugar mixture, fill glasses and enjoy.
Recommended Tools