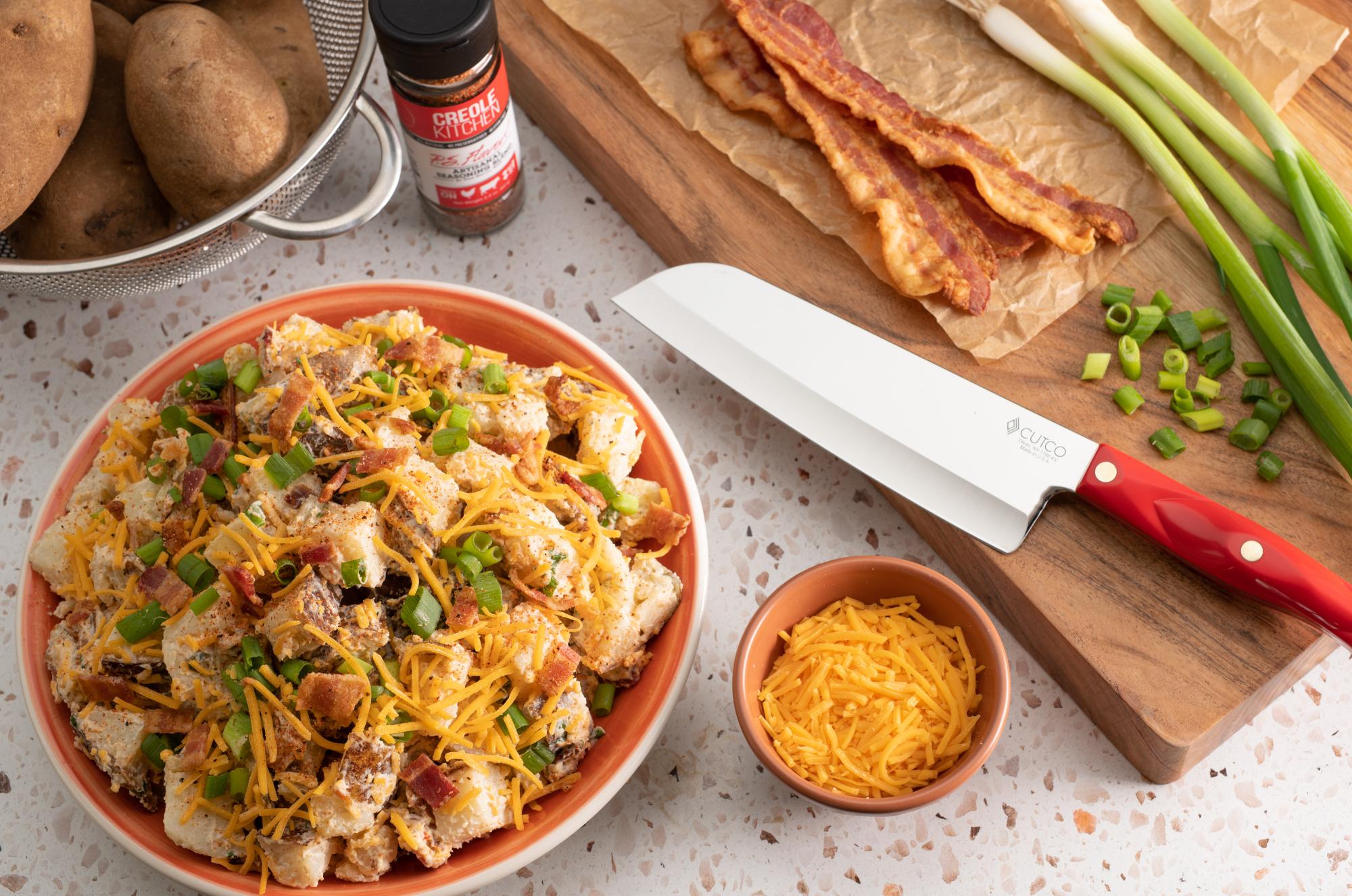 This oh-so-craveable summer side is a play on the classic steakhouse favorite, a loaded baked potato with shredded cheddar, sour cream, chives and, yes – bacon! There is nothing better to call it than Loaded Baked Potato Salad.
Preparing the Potatoes
Traditional potato salad begins with boiled potatoes, but this recipe calls for baking them first, which brings a fluffier and lighter creaminess. The method I use to bake them is the one restaurants use, which includes rubbing them with olive oil and kosher salt and baking them unwrapped on a sheet pan with high heat.
When cutting the potatoes into cubes, I leave some of the delicious skin on them, which gives a rustic and interesting look (and flavor) to the salad. The 5" Petite Santoku works beautifully for slicing the potatoes, while still warm.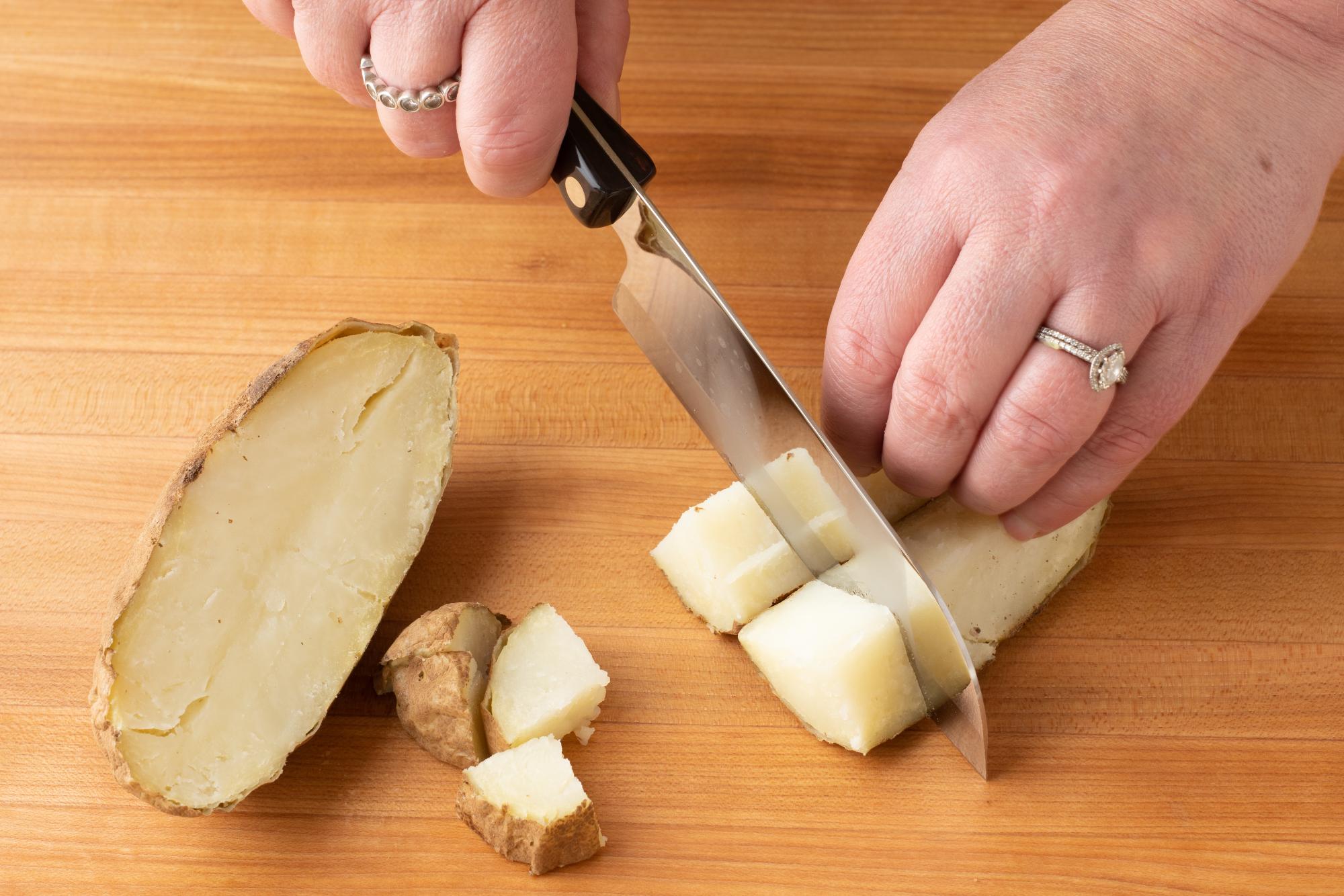 After cutting them, I often splash them with a little apple cider vinegar to bring a brightness and zing to the salad. They will absorb the vinegar while they cool.
Putting the Potato Salad Together
Bacon is what really takes this Loaded Baked Potato Salad over the top. It makes everything taste better, if you ask me. To prepare it for this recipe, use Cutco's utility knife, the Trimmer, to cut the raw bacon into pieces before cooking it.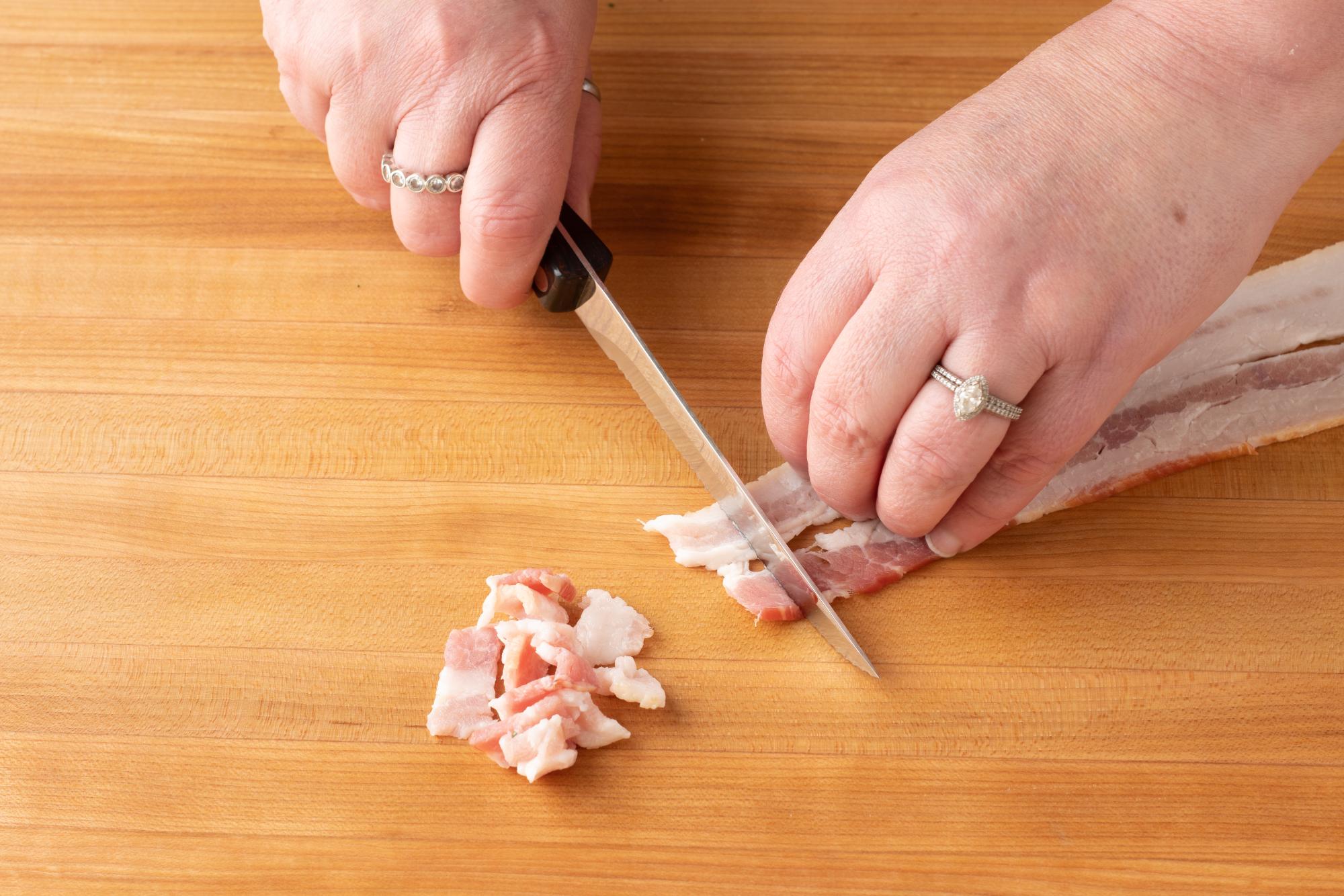 Scallions add a pop of color and a nice finishing zip of flavor. Prepare the scallions by slicing them with the sharp Petite Santoku knife, which will easily cut through the delicate vegetables without crushing them.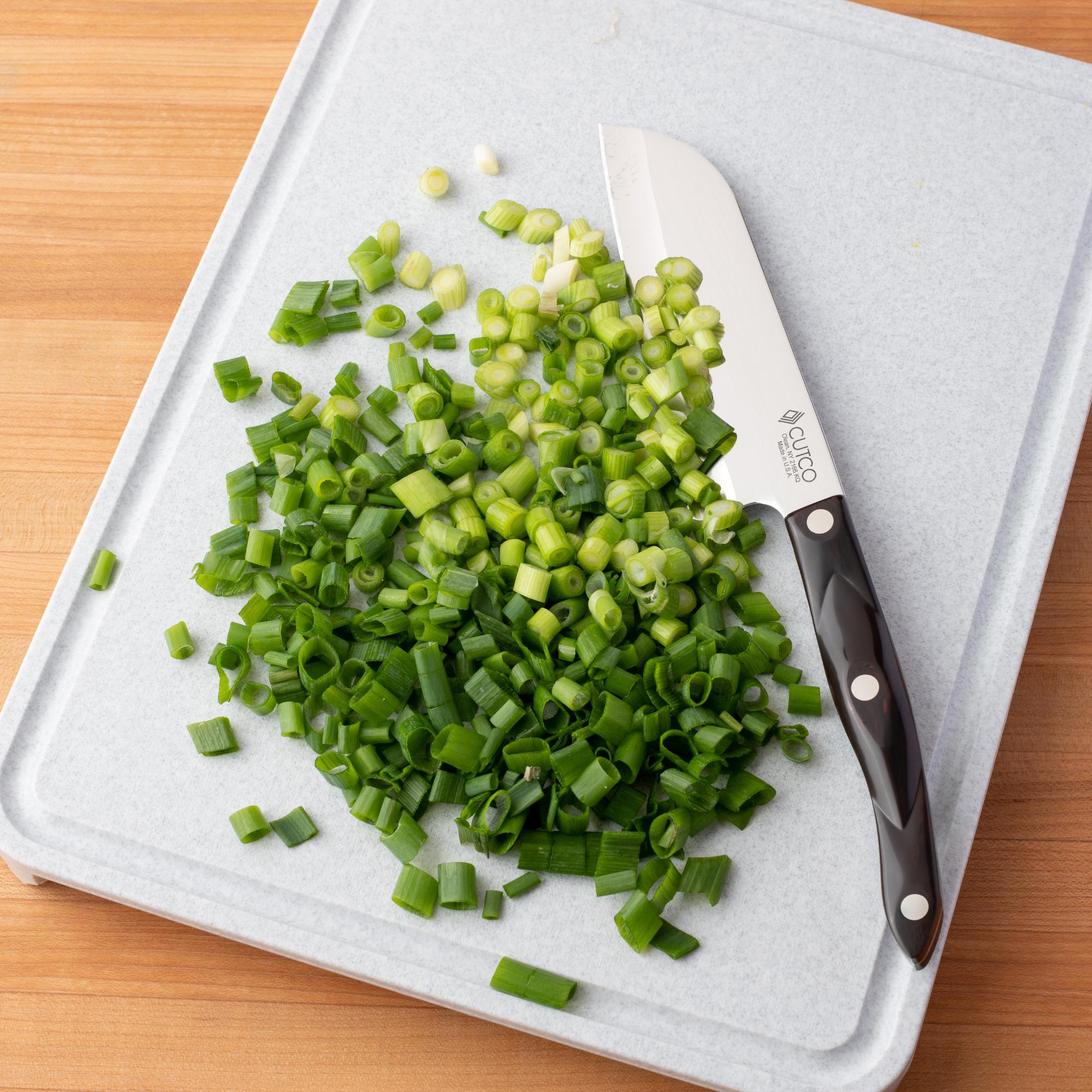 Once mixed, the salad is ready to eat (and it will be hard not to), but be paitient. The flavors really come together after three to four hours or overnight in the refrigerator.
This Loaded Baked Potato Salad is a perfect make-ahead dish. I also like to reserve some of the scallions for garnish to sprinkle on fresh, right before serving.
Ingredients
4 pounds russet potatoes (about 6 medium), washed and patted dry
1 teaspoon extra-virgin olive oil
Kosher salt, to taste
Apple cider vinegar, optional
8 slices bacon
1 1/2 cups shredded sharp cheddar cheese, divided
1/2 cup light sour cream
1/2 cup of your favorite mayonnaise
3 scallions, thinly sliced
Directions
Heat oven to 400 F. Toss potatoes with olive oil and kosher salt, place in oven and bake for 1 hour, or until done. Let cool, 10 to 15 minutes, peel if desired, and then cut into 1-inch cubes. Splash the potato cubes with a bit of apple cider vinegar and allow the cubes to cool (optional).
Cut bacon in half, lengthwise and then slice into small squares. Place bacon in a large skillet and cook over medium-high heat, turning occasionally, until evenly browned, about 10 minutes. Drain bacon on paper towels.
Combine 3/4 cup of the shredded cheese and sour cream, mayonnaise, and most of the scallions in a large bowl. Stir in potatoes and crumbled bacon.
Refrigerate salad before serving, 4 hours to overnight.
Garnish with remaining cheese and scallions when ready to serve.
Recommended Tools