How to Poach a Pear
326 days ago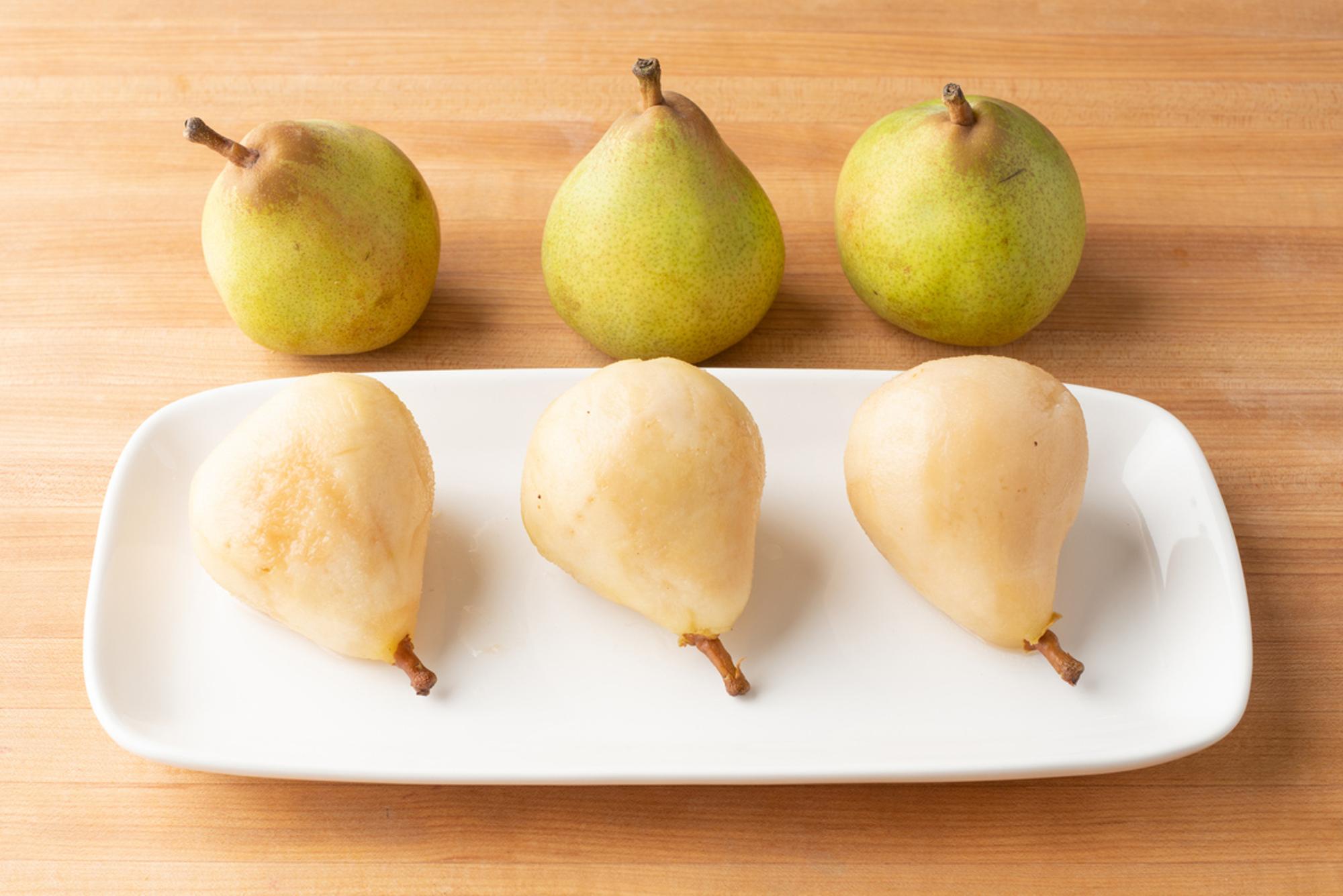 Once you learn how to poach a pear, you'll be hooked. It's easy to do and you can choose the liquid, sweetener and flavors you like. Eat them on their own or slice to top a tart, add to a parfait or layer on top of ice cream.
Recommended Knife:
4" Paring Knife
When poaching a pear, a paring knife with a longer blade works best. Use the 4" Paring Knife to peel the fruit and then slice it when it's done.
How to Poach a Pear
The Ingredients


3 medium ripe pears peeled with stems left on





6 cups water





1 1/2 teaspoons vanilla extract





1 1/2 cups white granulated sugar





2-3 cinnamon sticks





1/4 teaspoon ground nutmeg

In a 3-Qt. Saucepan over medium heat, add the water, vanilla, sugar, cinnamon sticks, and nutmeg.
Once the sugar is dissolved, use a Slotted Spoon to add the pears and bring the mixture to a boil over medium-high heat.

Once it has reached a boil, reduce the heat to 160 F to 180 F. This temperature is reached when there are gentle ripples on the surface of the water and small bubbles that don't rise to the surface. If bubbles are coming to the surface remove from heat to allow mixture to cool a bit. Return to heat.

Poach for 25-30 minutes or until pears are fork-tender. Check the pan frequently to make sure the pears are submerged in the poaching liquid. Allow the pears to cool slightly in their liquid and remove from liquid.
Other ways to flavor poached pears
Liquid substitutions: Boil pears in wine or fruit juice for color and flavor.
Sweetener substitutions: Instead of sugar, consider honey or maple syrup.
Flavor substitutions: Instead of vanilla, cinnamon and nutmeg, use cloves, ginger or orange zest.
Try These Other Knife Techniques