How to Cut Endive into Julienne Strips
921 days ago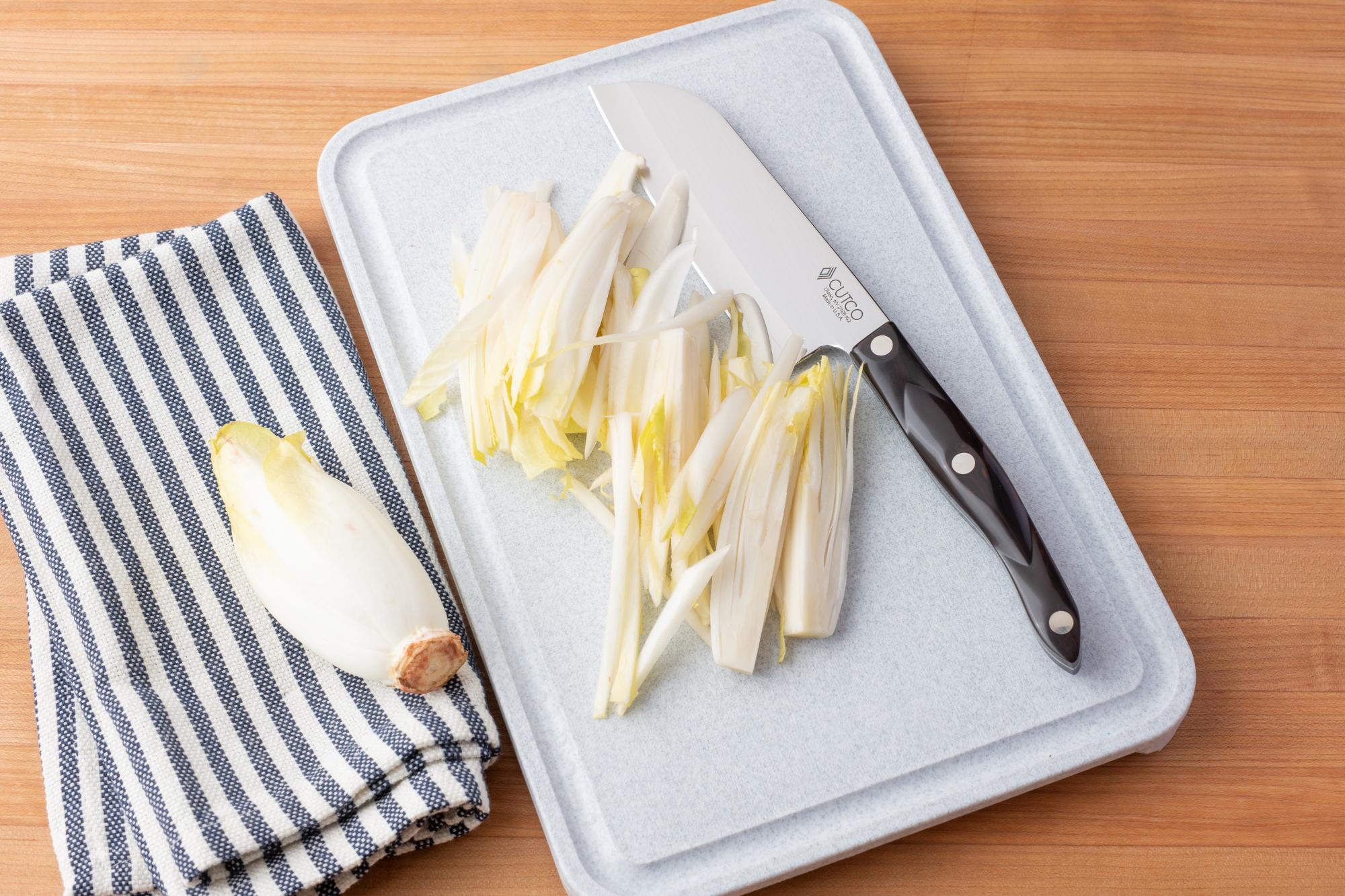 Learn how to cut endive into julienne strips and discover the versatility of this nutritious leafy vegetable. Serve it raw, sautéed, in a stir-fry or grilled.
Recommended Knife:
The blade length of this knife is just right for slicing small to medium-sized fruits and vegetables. Its sharp blade smoothly slices endive without damaging the delicate leaves.
How to Cut Endive into Strips
Using a 5" Petite Santoku knife trim off the bottom half-inch of the endive.

Cut the endive in half lengthwise, using a tunnel grip with your guide hand to hold it in place.

Lay the halves flat on the cutting board and slice lengthwise into strips.
Buying Tip
When purchasing endive look for heads that have crisp, bright green leaves that are free of browning.
Important Cutting Notes
Use a sharp knife when cutting endive for a clean cut, to prevent bruising the delicate leaves.
Once cut, endive will rapidly discolor (oxidizing), so serve as soon as possible.
If you're not using the endive right away, place it in cold lemon water to prevent oxidization.
How to Pronounce Endive
The more common Belgian endive is pronounced, on-DEEV.
Curly endive is pronounced, EN-dive.
Try These Other Knife Techniques