How to Cut a Plum With a Paring Knife
579 days ago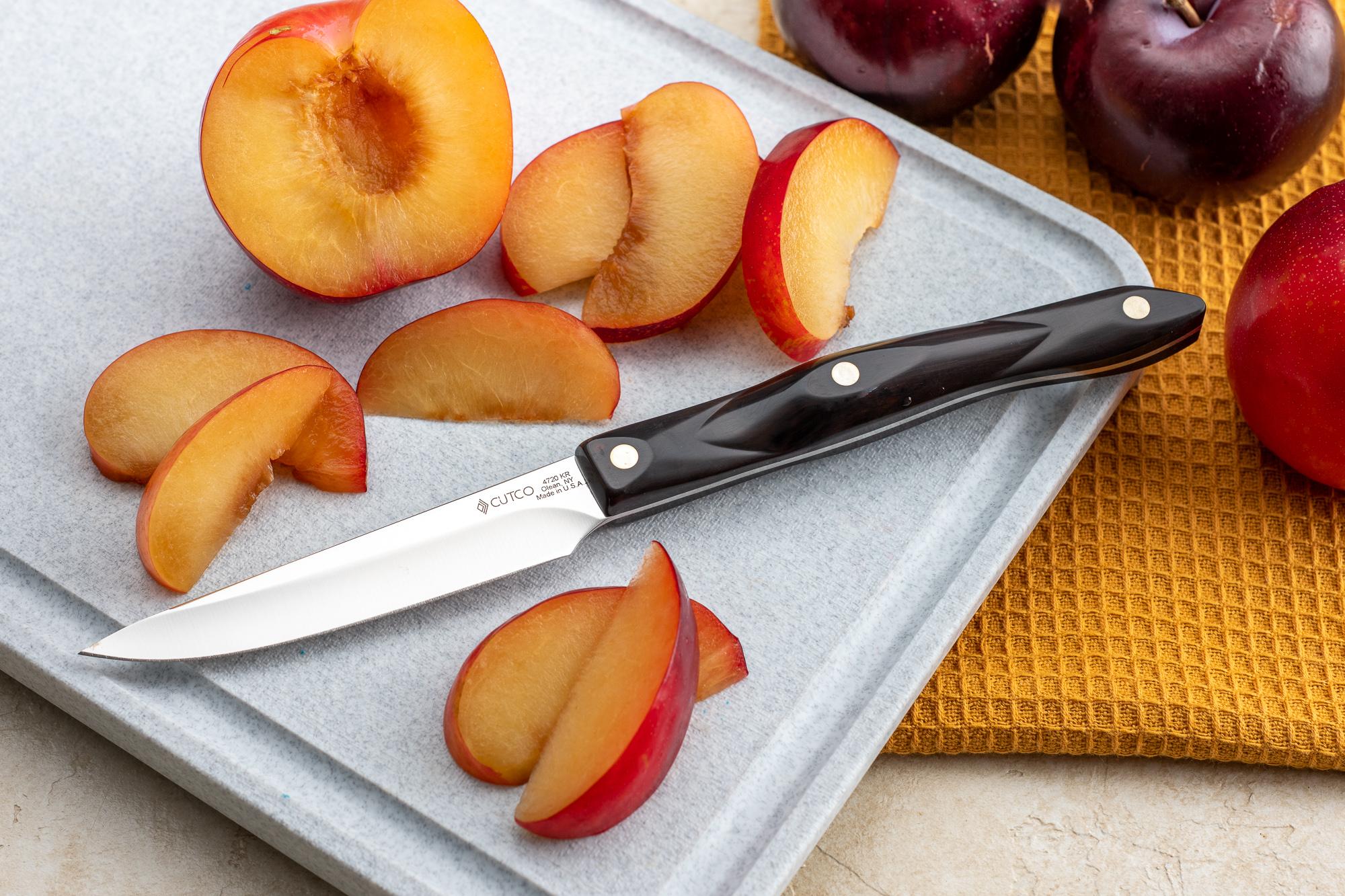 Learn how to cut a plum to open it up to its many flavor possibilities. This stone fruit can be eaten raw, added to desserts, grilled and even pickled.
Recommended Knife:
4" Gourmet Paring Knife
The length of the sharp blade and its slightly rounded belly make it ideal for slicing small- to medium-sized fruits and vegetables.
How to Cut a Plum
Use a 4" Gourmet Paring Knife to carefully cut around the circumference of the plum from the stem-side down.

Twist the two halves apart to expose the seed.

Gently squeeze the half with the seed to loosen it, and remove.

Lay the halves flat on the cutting board and slice to the desired thickness.
Quick Tip
Try grilling plums to deepen their sweetness.
How to Know if a Plum is Ripe
The plum should feel heavy in your hand and have "give" at the end opposite the stem.
Avoid plums with bruises or blemishes.
To quickly soften hard plums, place them in a brown paper bag on the counter for a couple of days.
Store ripe plums in the refrigerator.
Try It
Once you've mastered how to cut a plum, use the technique to make one of these tasty recipes:
Try These Other Knife Techniques