How to Cook Using a Smoker
1225 days ago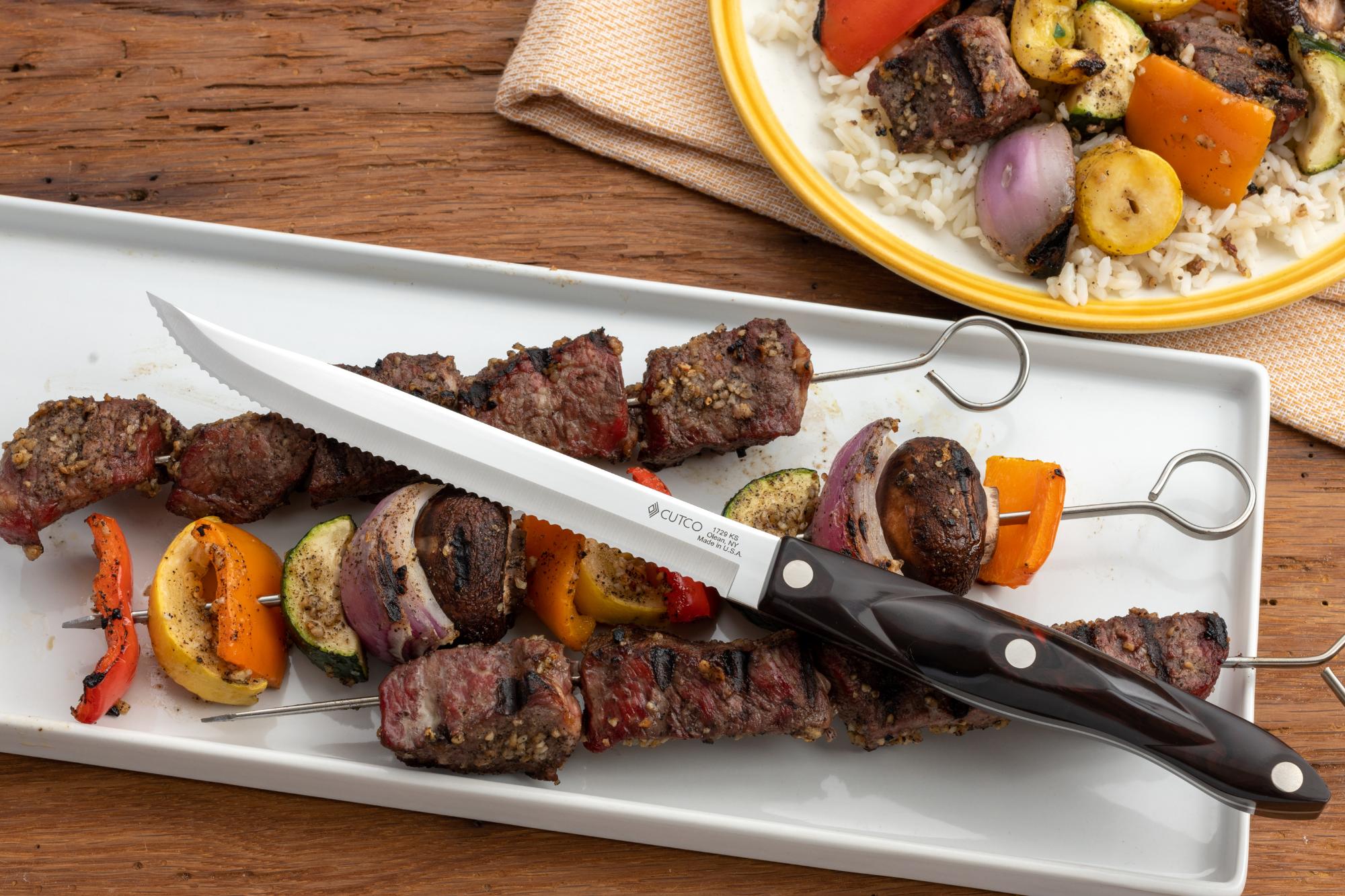 Do you want add a flavor boost to the meats you're cooking? Learn how to cook using a smoker. I just recently learned the benefits of this technique and if, like me, you like deep flavor, juicy results and accolades from your guests, then give it a try.
How a smoker works is by using different types of wood to cook low and slow. The wood produces smoke which surrounds the meat, allowing it to absorb the flavor.
The flavor can be modified based on what type of wood you're using. Apple wood, for example, gives a smoky-sweet, mildly fruity flavor, while something like hickory delivers a stronger more pungent flavor.
When it comes to the best tools for outdoor cooking, Cutco recommends its Barbecue Set. The long handles of these tools – tongs, a fork and a turner – keep you safely away from the heat generated by a smoker or grill (although, admittedly, temperatures on a smoker tend to be less intense). Also have on hand a good barbecue slicing knife, like a Santoku-Style 10" Slicer.
Consider cutting your smoked meat on a Large Cutting Board with a juice groove. After cooking, meat should rest for anywhere from 5 to 40 minutes to allow the juices to redistribute. It also means that when you cut into it, it should be nice and moist so you'll want that groove around the cutting board to catch the juices.
Try smoking things like beef tri-tip, pork ribs, chicken, turkey, salmon and even vegetables.
To learn more about how to cook using a smoker, we tapped into the expertise of Caytlin McCleery of Cayts Meats and Meals. Her tips will have you using a smoker like a pro and your old grill may be relegated to the corner of the garage once you've given it a try.

How to Cook Using a Smoker
Use Reverse Sear
When smoking meat – you want to smoke it until it is 10 degrees below the final desired temperature and then sear the meat at a high temperature to lock in the flavor, give more dimension and add flavor profiles to your meat. Don't sear first!
Chilled Meat Works Best
Make sure to put your meat on the smoker straight from the refrigerator. Don't put it on at room temperature. Cold meat takes the smoke better.
Proper Cutting
Cut against the grain. It shortens meat fibers to ensure a more tender bite. Use a sharp knife that doesn't tear the meat. Let the knife do the work.
The Flavors of Wood
Different woods add different flavor to your meat so use whatever is your preference.
Apple wood gives you a smoky-sweet and mildly fruity flavor.
Cherry is sweet, mild and very fruity.
Hickory gives you a very strong and pungent flavor.
Mesquite gives a strong and earthy flavor that produces a lot of smoke.
Pecan is a mildly sweet flavor that is similar to hickory but not as strong.