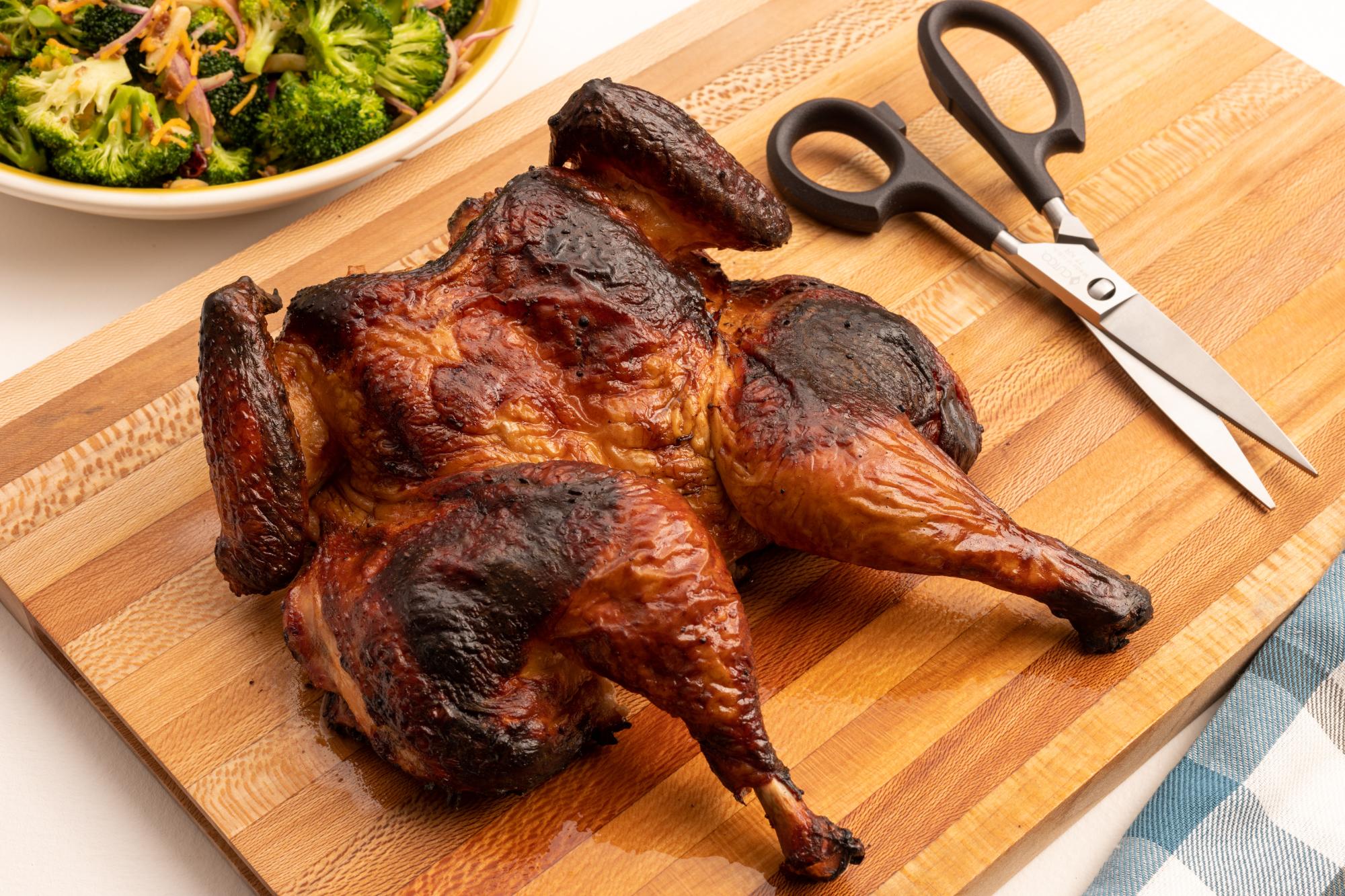 Whole chickens are an affordable way to make an impressive meal. It seems that chicken breasts are the go-to for a lot of dinner prep because of the healthy, bone-free option that they are. But, a whole chicken with its delicious dark meat and crispy skin is something that is to be desired and not feared in the cooking world.
When you brine the chicken in buttermilk with garlic salt, you'll have a much more tender, flavorful and juicy chicken.
Cooking a whole chicken can be intimidating because, "What happens if the thighs get done but the breast meat is far from finished?" Well, let me take out some of the worry by explaining a bit about the spatchcock method.
Spatchcocking poultry, which is very much like butterflying, is a fantastic way to create a much more even cooking surface, an easier end product to carve and a broader surface area for crisping up the skin.
To spatchcock, place the bird breast-side down. Identify the spine bone and using Cutco kitchen shears (they call them Super Shears, and I can see why), cut along both sides of the spine until it comes free.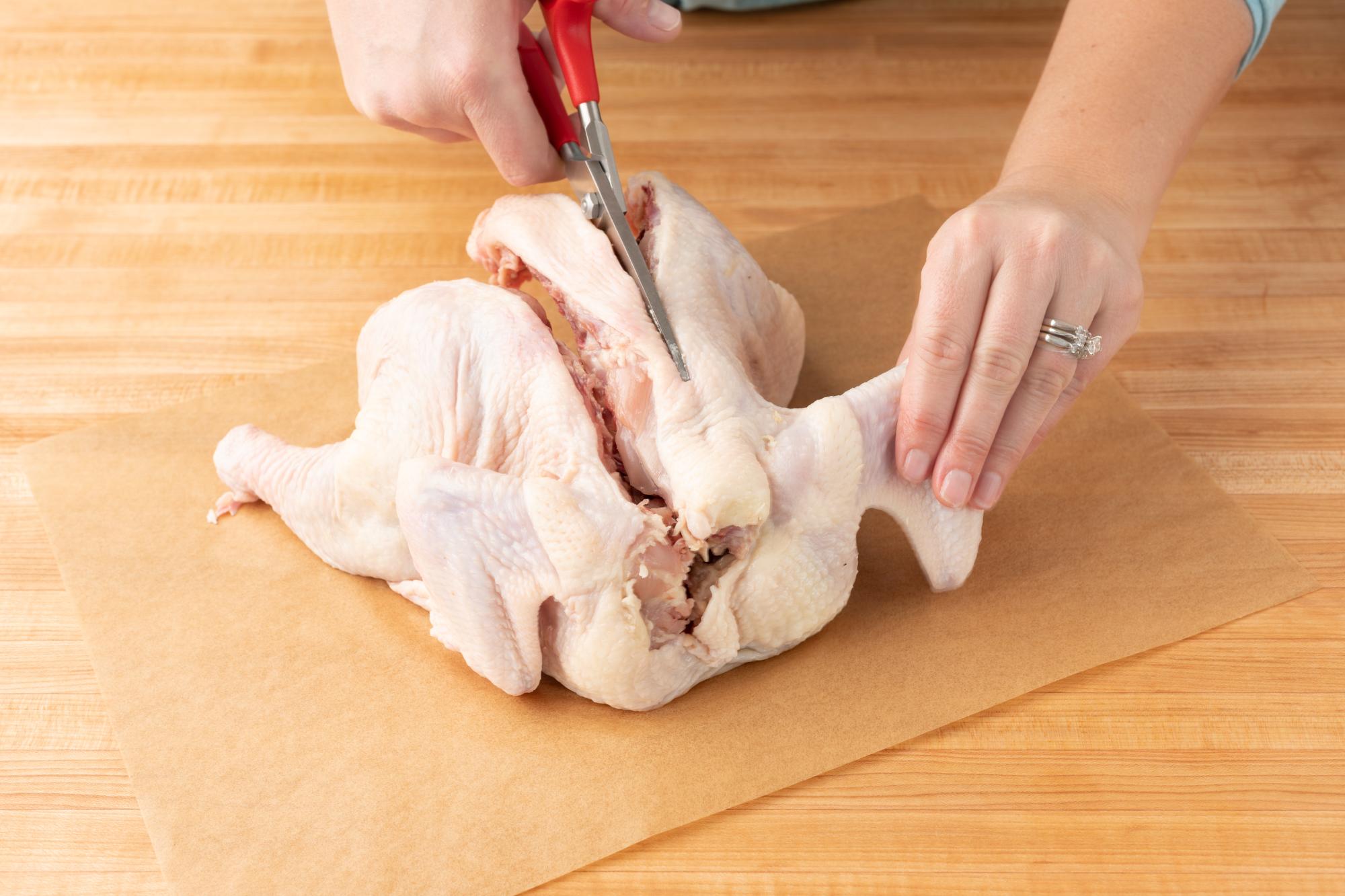 Flip bird back over and rotate the leg quarters outward. Using a firm push on the breast bone, you want to crack the center bone so that the bird will now lay flat.
Check out our handy How to Quckly Spatchcock Chicken infographic for step-by-step instructions.
After cooking, just grab a small carving knife, like Cutco's 6-3/4" Petite Slicer, slice it up and be ready to taste some of the most delicious and moist chicken you've ever had.
Ingredients
1 whole chicken, spatchcocked
4 cups buttermilk
2 tablespoons kosher salt
1 tablespoons granulated garlic
Directions
Combine all ingredients into a large re-sealable bag or container that will make sure the chicken is covered in the brine at all times. It needs to marinate in the brine for a minimum of 4 hours but 24-48 is preferable.
Set chicken straight on grate of an indirect grill and roast at 400 F for an hour or until the internal temperature of the chicken reaches 165 F. This can easily be done in an oven. I recommend using a roasting rack that will elevate the bird from the bottom of the pan and allow air flow around the entire bird.
Recommended Tools