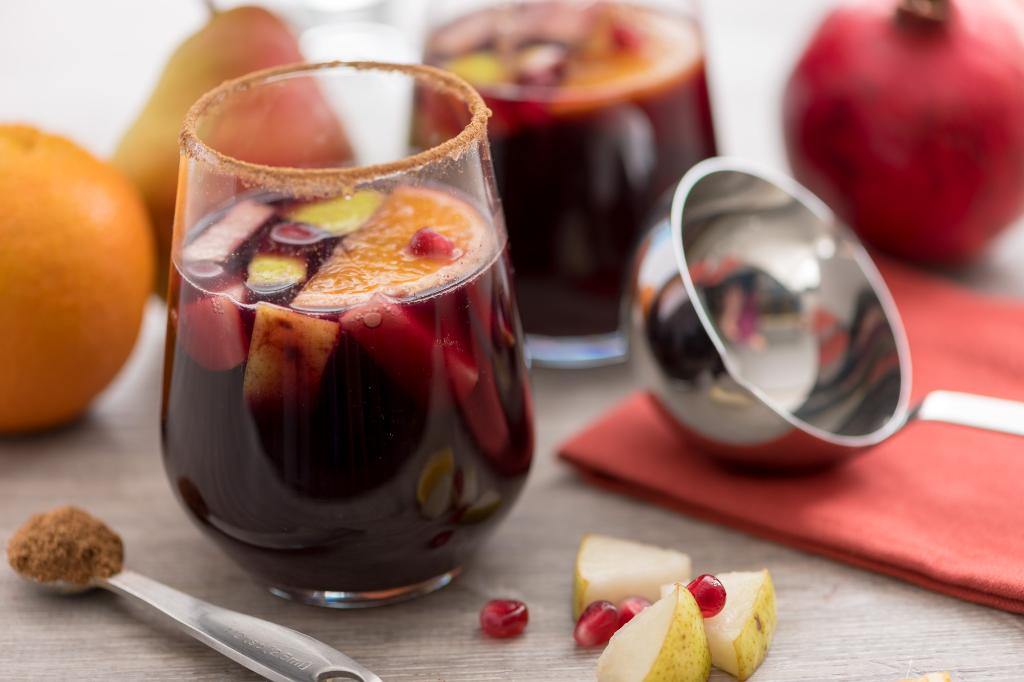 This Holiday Sangria is the stress-free answer to what to serve thirsty guests when they walk in the door. It's a perfectly delicious drink that will help everyone feel that holiday vibe.
My favorite flavors of fall are incorporated into this festive drink: P.S. Flavor!™ Mai Chai spice, oranges, pomegranate, pears, spiced rum and sparkling cider. Easily dice your oranges and pears with your 4" Paring Knife the day before and mix up a big bowl of sangria. Combine them and add the cider right before the festivities begin!
When it's time to cut the pomegranate, follow my easy how-to video to get at those gorgeous ruby red seeds.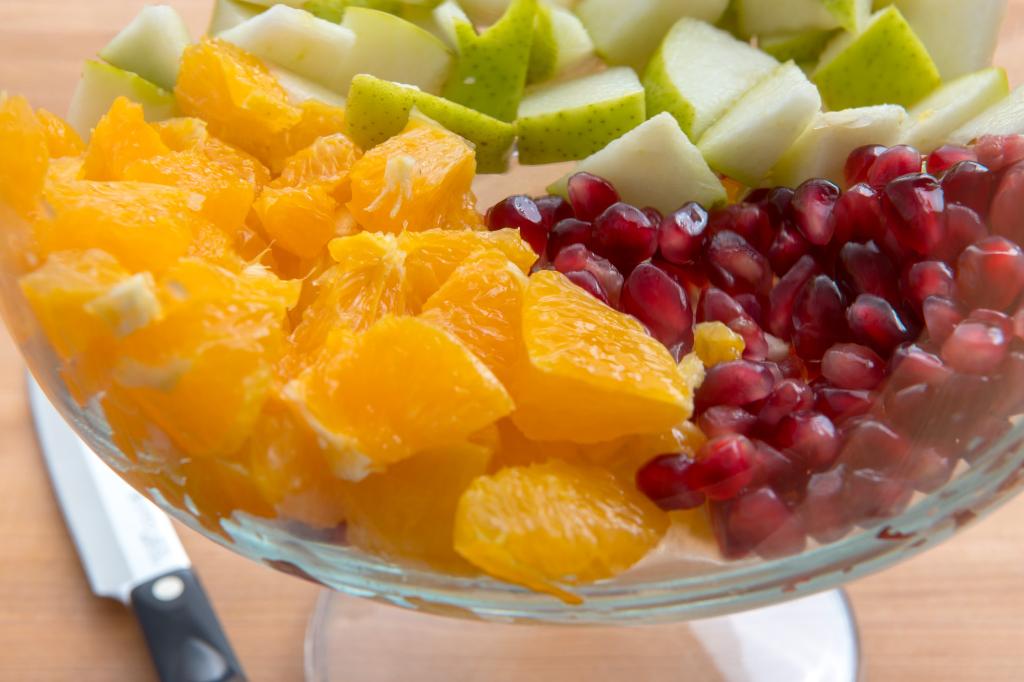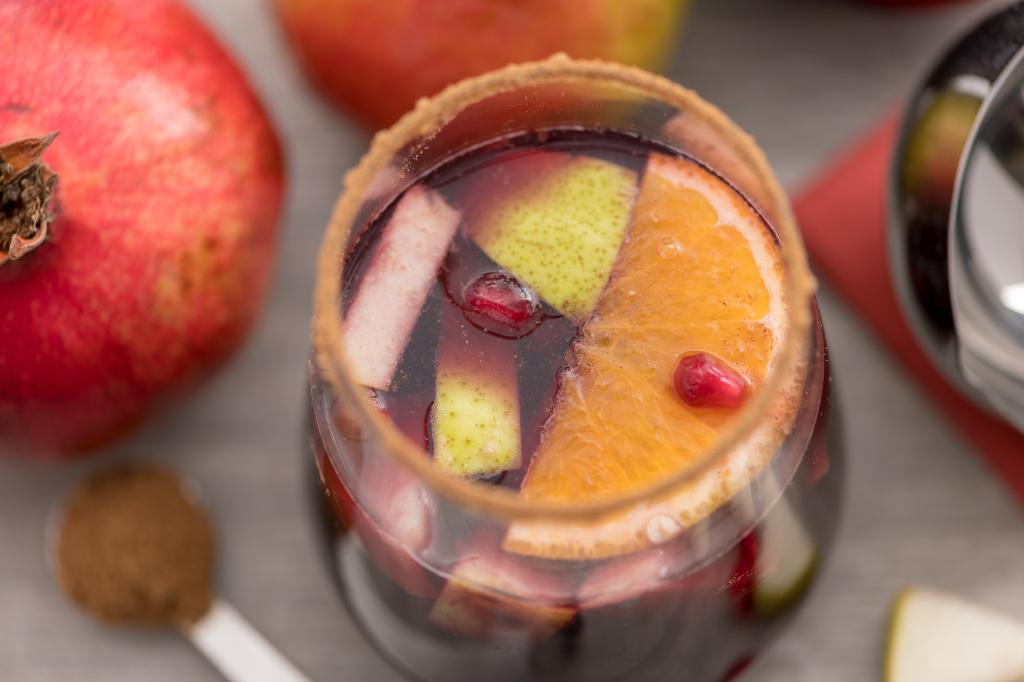 Ingredients
3 cups pomegranate juice
5 (3-inch) cinnamon sticks
1 (4-inch) piece peeled fresh ginger, thinly sliced (about 3/4 cup), divided
1 (750 milliliter) bottle red wine
1 pear (such as Bosc or Bartlett), quartered lengthwise, thinly sliced crosswise
1 naval orange or 2 clementines, peeled and diced
1/2 cup pomegranate seeds
1/2 cup spiced rum
1 (750 milliliter) bottle pear or apple sparkling cider, or sparkling wine

Optional:

Orange juice and

P.S. Flavor!™ Mai Chai Spice

to rim glasses (alternative 1 tablespoon cinnamon and 1 tablespoon sugar mixed together)
Directions
Bring pomegranate juice, cinnamon sticks, Mai Chai spice, and one-third of ginger to a simmer in a small saucepan over medium-low heat. Cook 10 minutes, then remove from heat and let steep 10 minutes.
Strain pomegranate mixture through a fine-mesh sieve into a pitcher, reserving cinnamon sticks. Add wine, pear, citrus, pomegranate seeds, rum, reserved cinnamon sticks, and remaining ginger and stir to combine. Cover and chill at least 4 hours.
To serve, fill pitcher or punch bowl with ice and pour sangria over. Top with cider or sparkling wine.
Optional: Dip glasses in orange juice and rim with Mai Chai spice.
Do ahead: Sangria, without fruit, ice or cider, can be made 1 day ahead. Cover and chill; add remaining ingredients right before serving.