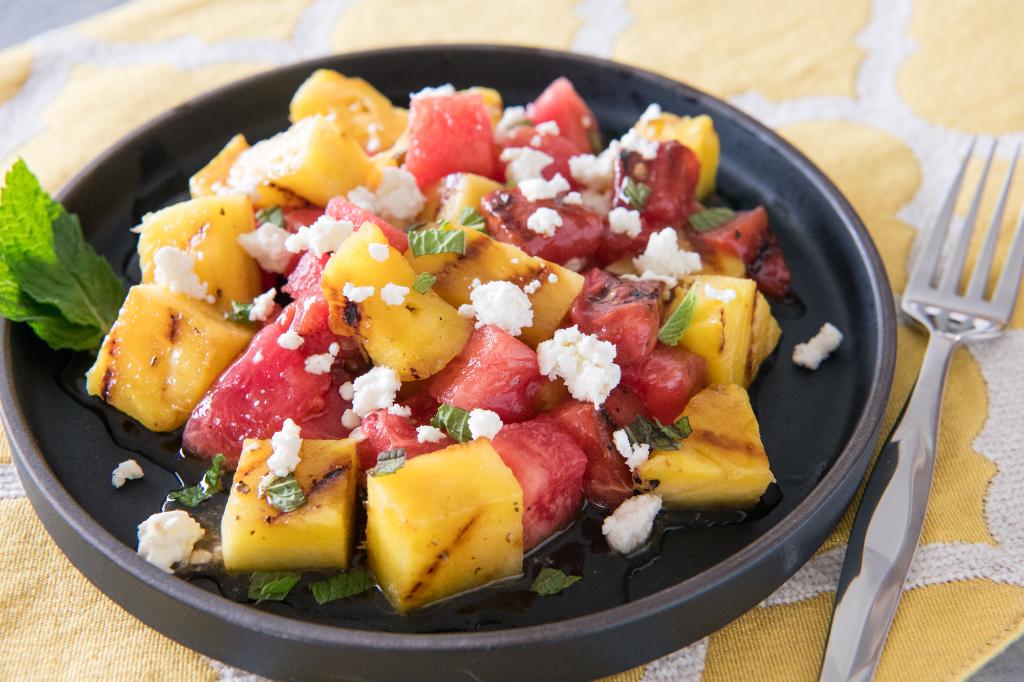 If you're looking for a refreshing salad, add this one to your recipe collection. Pineapple and watermelon are perennial summer favorites, so tossing them together in a salad results in a sweet and slightly tart treat.
Grilling the watermelon and pineapple draws out their sweetness and adds a bit of a caramel flavor.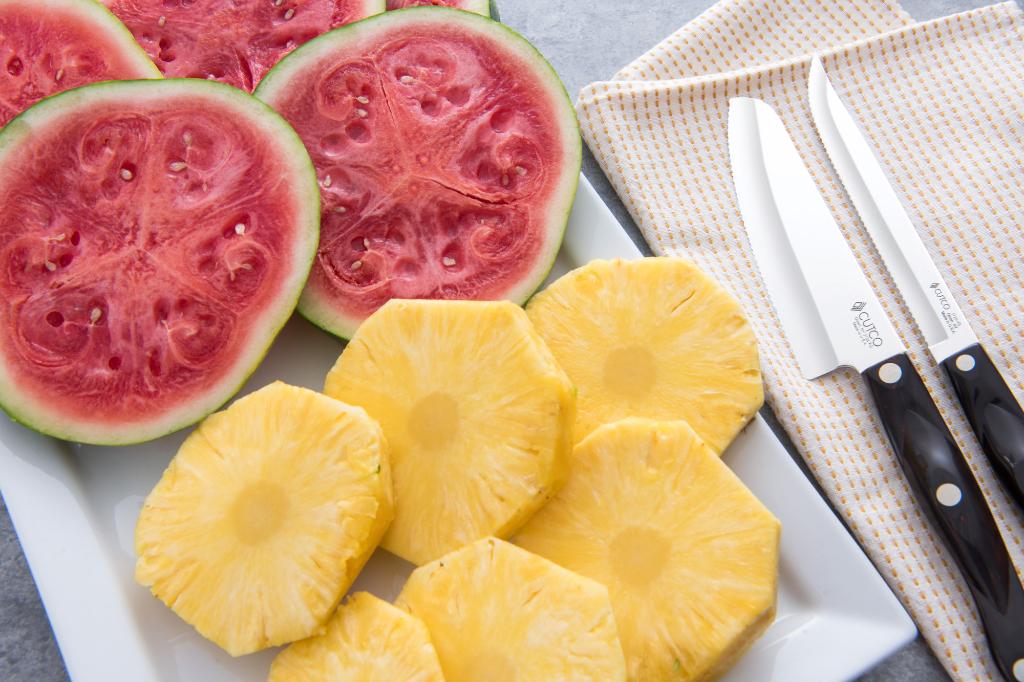 The hints of lemon and mint in the balsamic dressing and the crumbled feta cheese deliver a surprising and delicious taste.
To prep the pineapple, grab a Hardy Slicer and watch Cutco's How to Cut a Fresh Pineapple video. You'll learn how to easily trim the rind from the fruit. Continue watching if you also want to find out how to cube pineapple for other recipes.
Recipe created for Cutco by Chef Keith Glover, culinary instructor from Alfred State College.
Ingredients
For the dressing
2/3 cup olive oil
2 tablespoons balsamic vinegar
1 1/2 tablespoons fresh lemon juice
8 fresh mint leaves, cut
For the salad
1 fresh pineapple
1 small seedless watermelon
4 tablespoons olive oil, divided
1/2 cup crumbled feta cheese
Kosher salt and cracked black pepper
Directions
For the dressing: Whisk oil, vinegar, lemon juice and mint leaves together and set aside.
For the salad: Preheat grill to medium heat.
Cut the pineapple and watermelon into large slices. Drizzle both sides with 2 tablespoons olive oil and sprinkle with salt and pepper.
Grill on both sides until there are good grill marks. Chill slices in refrigerator. Cut the chilled fruit into 1-inch pieces.
Place on four plates, add dressing and toss. Sprinkle with feta cheese, salt and pepper. Garnish with remaining mint leaves.
Recommended Tools