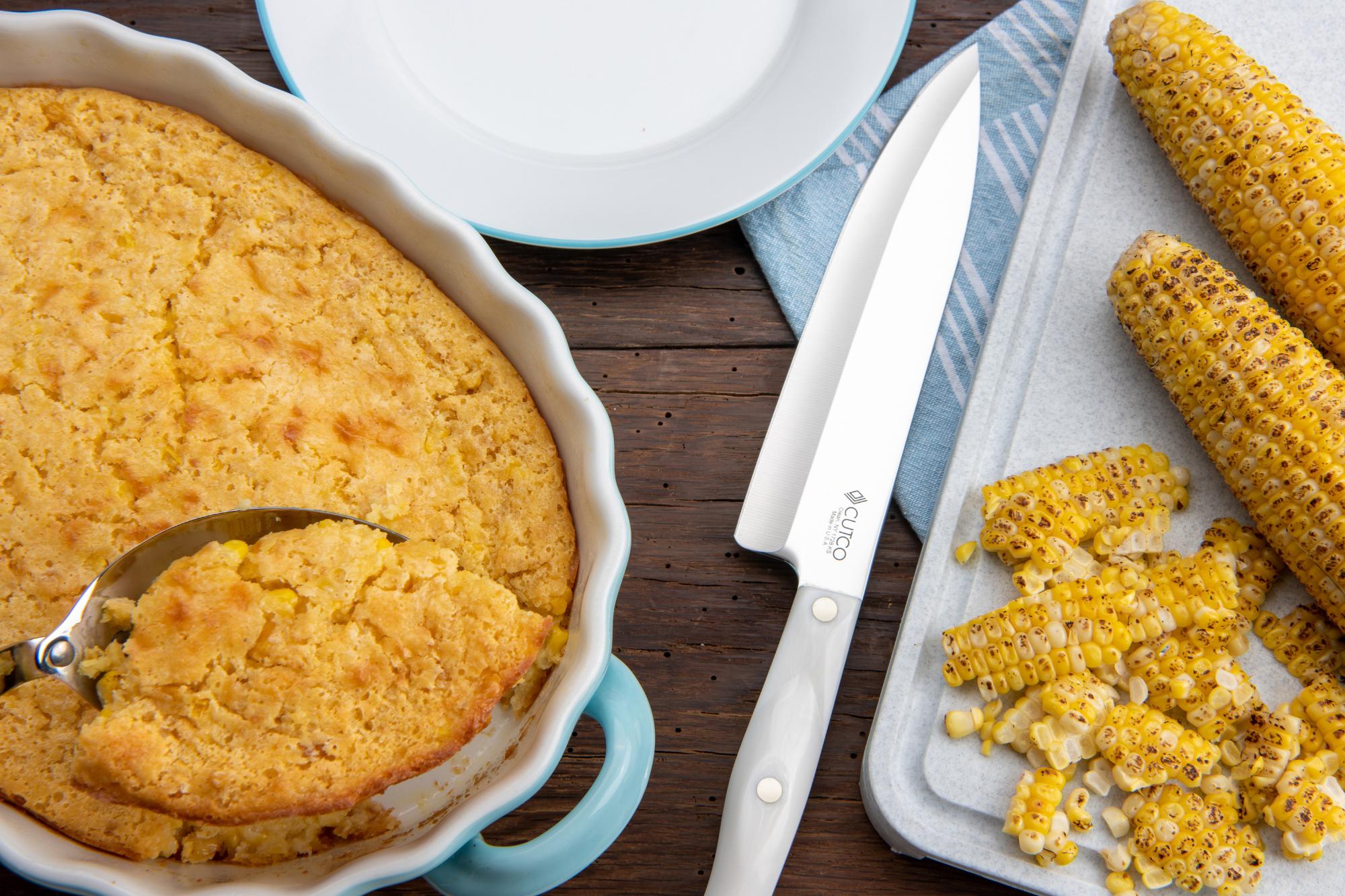 I love corn, particularly corn on the cob that comes off the grill. For me, it adds so much smokiness and flavor that I find I don't need to use any butter. It got me thinking as to how we could incorporate that same rich taste into a creamed corn casserole traditionally served as a Thanksgiving side dish.
This Grilled and Creamed Corn Casserole recipe takes all the things you love about the traditional version and ups the flavor by adding grilled corn and sour cream. The best part about this dish, besides the amazing taste, is how easy it comes together and how you can make it a day ahead. Those are wins in my book when prepping for a Thanksgiving meal.
To grill the corn, remove the husks and as much of the silks as possible. You want your grill on high heat and then place the ears on the grill and cook for approximately 10 minutes, turning often until you have a nice char.
While the grilled corn is cooling, beat two large eggs. I found the Mix-Stir to be the perfect tool for this job.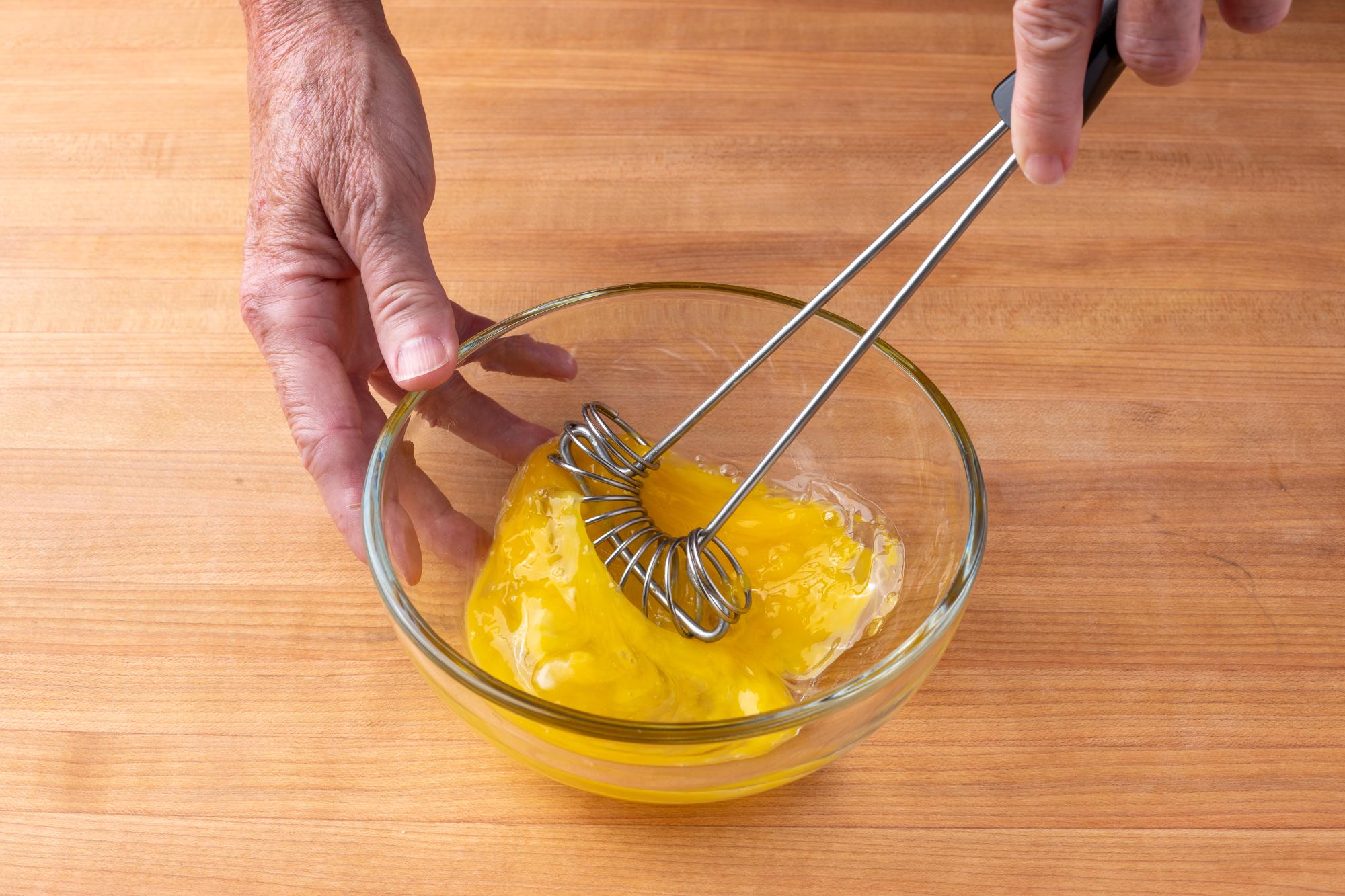 To remove the kernels from the corn, lay the ear of corn flat on the cutting board and use the 7-5/8" Petite Chef knife to cut them off one side. Then rotate the ear and repeat the process on all four sides. This easy infographic is a step-by-step tutorial on how to remove the corn from the cob.
Once you have your grilled corn, mix together all of the ingredients and take care to ensure everything is well blended. A little tip here – if you prefer your corn casserole on the sweeter side, you can add an additional teaspoon of sugar. I found the one teaspoon was just enough to give that hint of sweetness without overpowering the dish.
Bake until the top is a wonderful golden brown. We recommend serving this Grilled and Creamed Corn Casserole warm with some butter, however, it's equally delicious served cold. This was one Thanksgiving side dish that had us coming back for more. It was light and fluffy with a bit of smokiness from the grilled corn and also a hint of sweetness in each bite. We had no leftovers so I would call this recipe a win.
Ingredients
1/2 cup unsalted butter, melted
2 large eggs, beaten
1 8.5-ounce package dry corn bread mix
2 cups grilled corn, cut off the cob
1 14.75-ounce can creamed corn
1 cup sour cream
1 teaspoon granulated sugar
Directions
Heat oven to 350 F.
Lightly grease a 9" x 9" baking dish.
In a bowl, gently mix together the butter, eggs, dry corn bread mix, corn, creamed corn, sour cream and sugar until blended. Pour mixture into prepared baking dish.
Bake for 45 minutes until the top of the casserole is golden brown.
Serve warm with butter or cold.
Recommended Tools