How to Remove Corn from the Cob
1127 days ago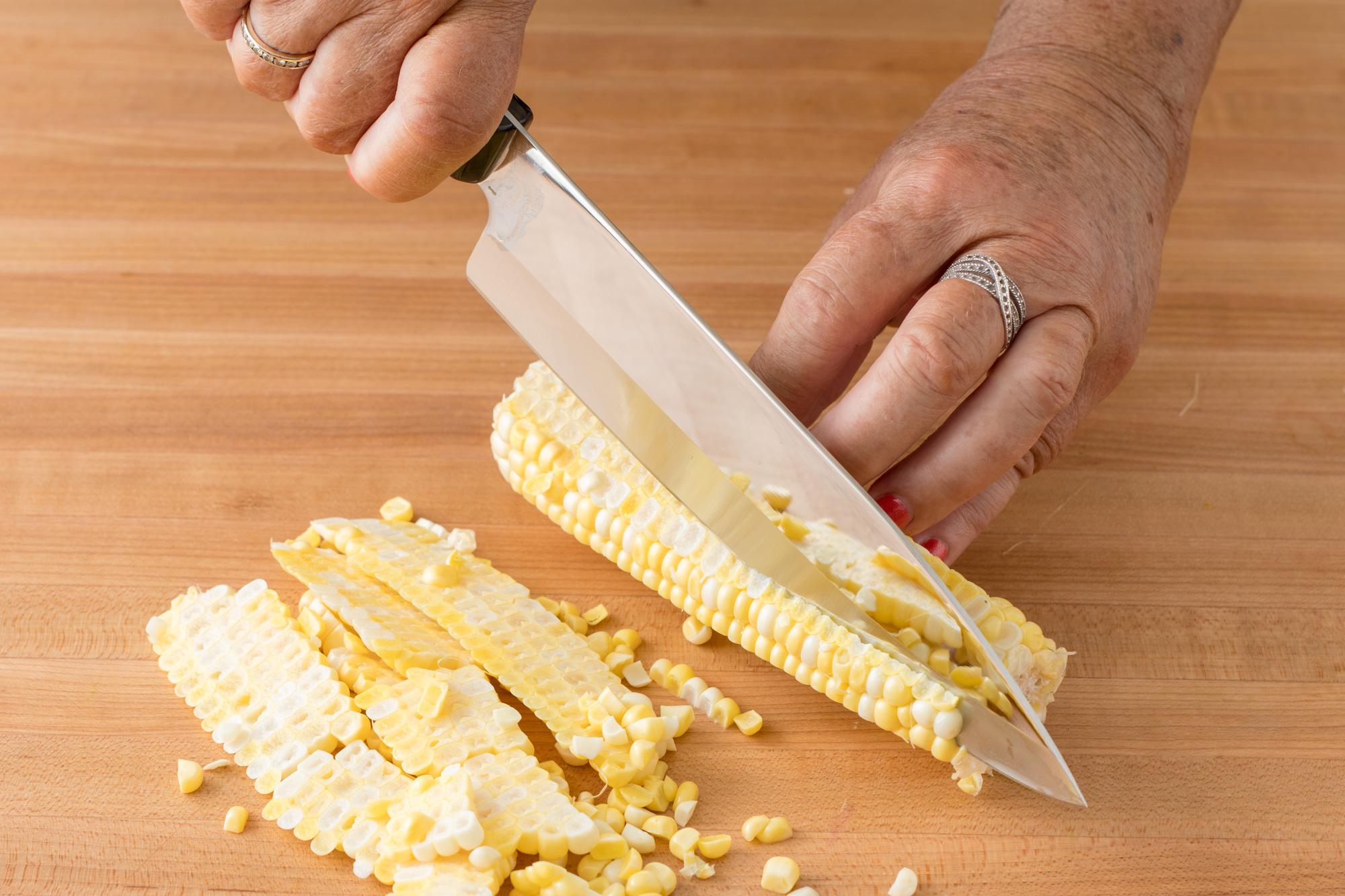 Using fresh corn in your recipes instead of frozen or canned adds more robust corn flavor to dishes. Don't be worried about how to remove it from the cob, it's easier than it seems.
There are many ways to do it, but the easiest is to simply cut the kernels away with a sharp knife. The 7-5/8" Petite Chef knife is a good size for cutting along the length of the corn. A 7" Santoku would also work well.
For safety's sake, before cutting, roll the peeled corn cob on the cutting board to find its most level, secure spot. Then, once you cut the kernels from one quarter, turn the cob to the flat side to continue the process.
After the kernels are removed, if you'd like to add a secret corny ingredient to your recipe, place the end of the cob in a bowl and scrape along it with the backside of your knife to remove the corn milk. The pulp that is released has sweet corn taste and can really amp up the flavor of your dish.
Share your techniques for removing corn from the cob on our Facebook or Instagram page and use #MyCutco and we could feature you on our social media or website.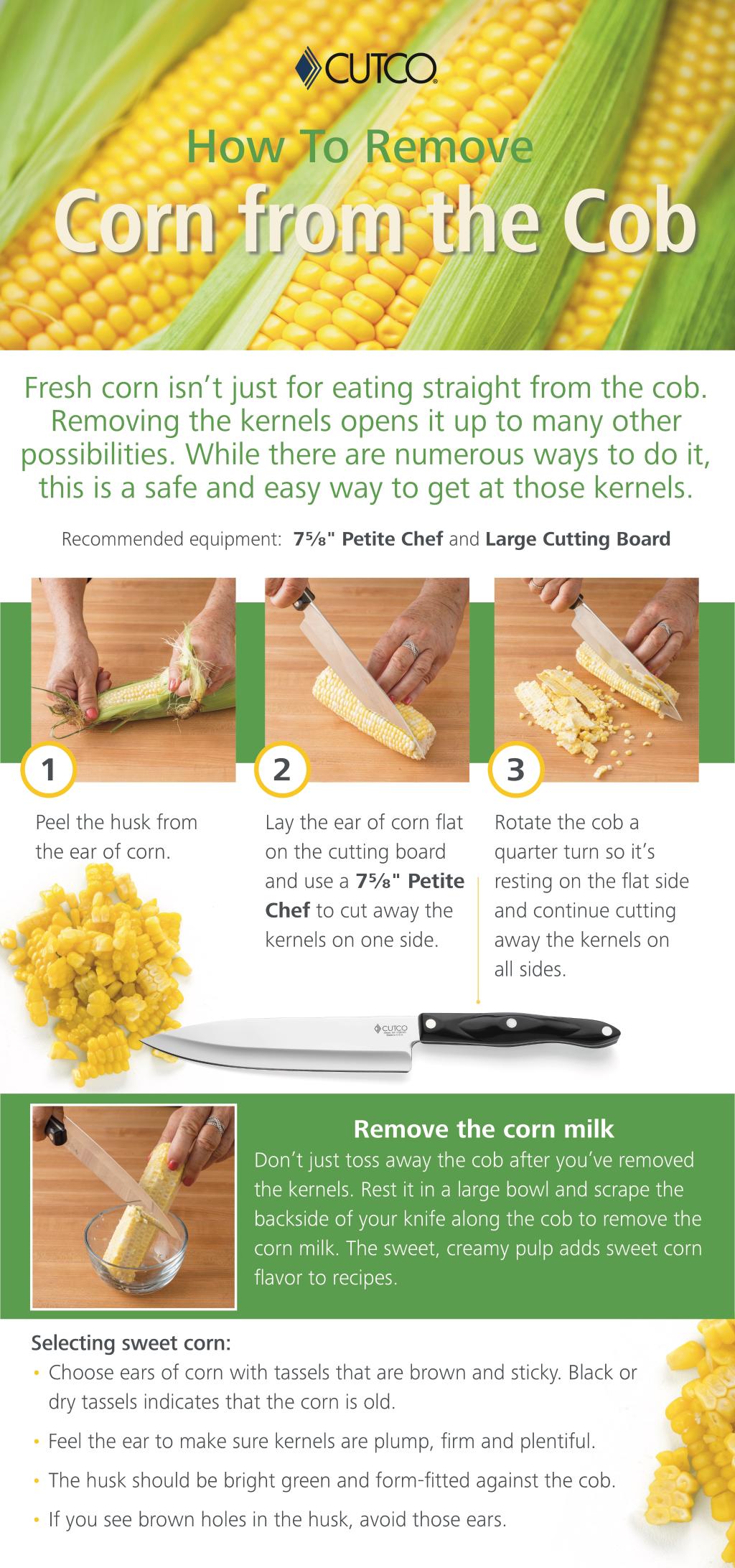 How to Remove Corn from the Cob
Peel the husk from the ear of corn.
Lay the ear of corn flat on the cutting board and use a 7-5/8" Petite Chef knife to cut away the kernels on one side.
Rotate the cob a quarter turn so it's resting on the flat side and continue cutting away the kernels on all four sides.