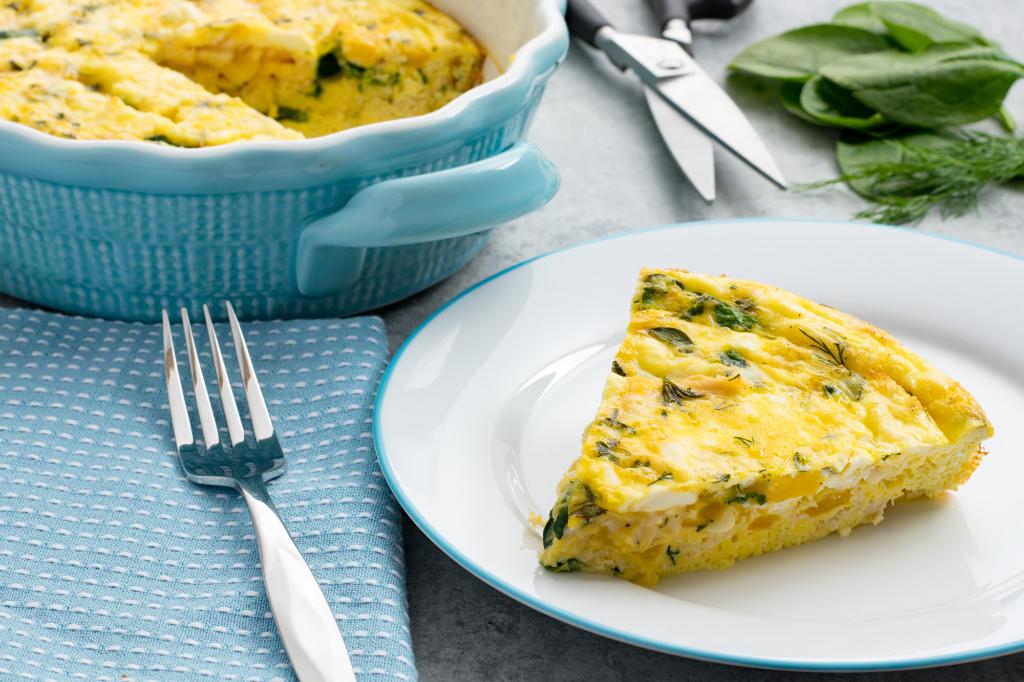 Typical breakfast foods, like cereal, yogurt, oatmeal and pancakes tend to be high in carbohydrates and therefore break down quickly into sugar once digested. It causes a spike in blood sugar, which will lead to a crash and sugar craving a few hours later. That is no way to start a productive day.
This Greek Breakfast Casserole is a much better option for a balanced meal. Loaded with protein from chicken and eggs, fiber-filled vegetables and fat, it's a great option for your next holiday breakfast, brunch or prep-ahead breakfast.
For the chicken, consider making it ahead of time using my easy Prep-Ahead Shredded Chicken recipe so it's all cooked and ready to toss into the casserole.
If you've been looking for an opportunity to use your kitchen shears, pull them out for this recipe. Use Cutco's Super Shears to snip the herbs and even cut the spinach.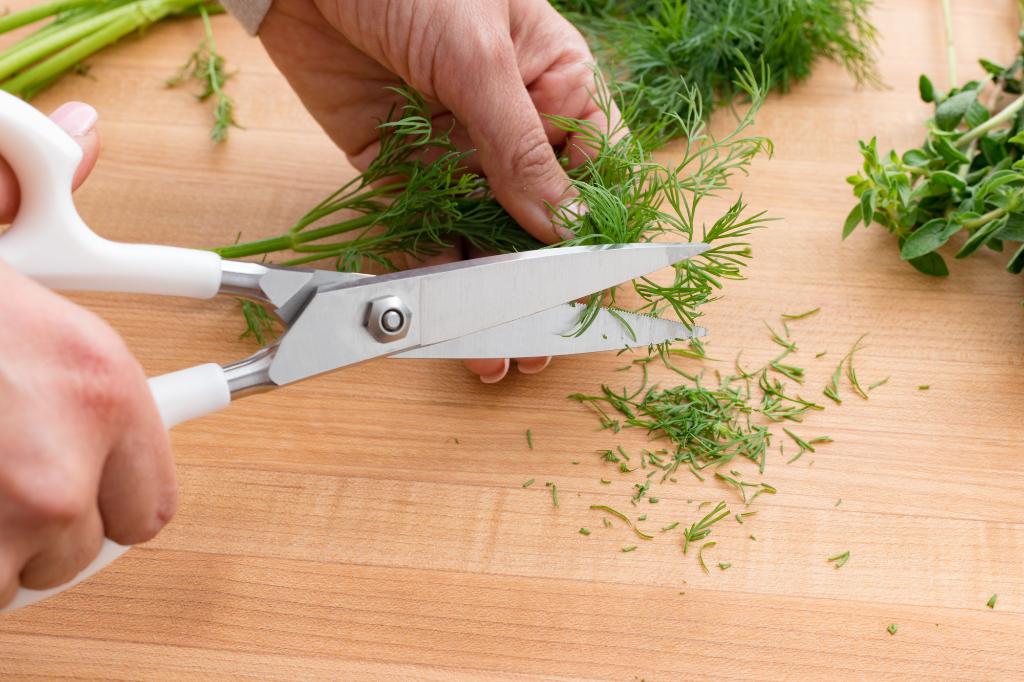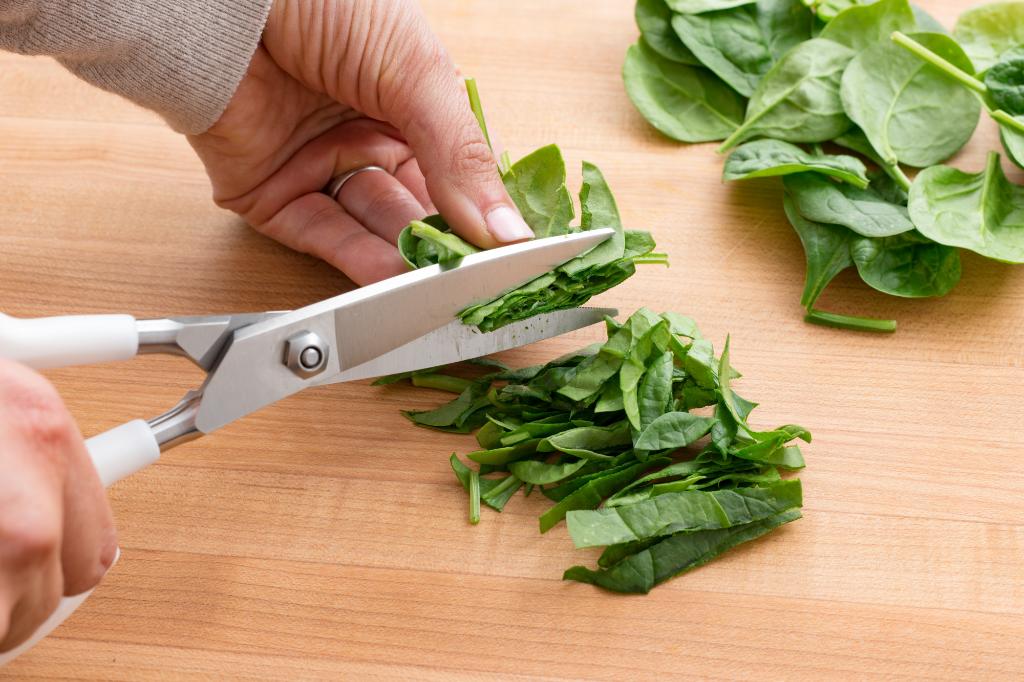 Nutrition: 263kcal, 16.7g total fat, 412mg cholesterol, 830mg sodium, 4.8g carbohydrate, 1.1g fiber, 23.6g protein
Ingredients
2 tablespoons avocado oil
2 garlic cloves, minced
2 cups fresh spinach, use whole or snip into smaller pieces
1 red or yellow bell pepper, chopped
1 cup shredded chicken
12 large eggs
1 teaspoon salt
1/4 teaspoon freshly ground black pepper
1/2 cup feta cheese
1 tablespoon fresh dill
1 tablespoon fresh oregano
Directions
Arrange a rack in the middle of the oven and heat to 375 degrees F. Coat a 9x9-inch baking dish with oil.
Sauté garlic in avocado oil. Once lightly brown, add spinach and pepper and toss until soft, about 3 minutes. Remove from the heat and stir in chicken. Transfer to the baking dish and spread in an even layer.
Place the eggs, salt and bell pepper in a large bowl and whisk until the eggs are completely broken up and incorporated. Pour over the spinach mixture in the baking dish. Sprinkle evenly with the feta and fresh herbs.
Bake in oven 25 – 28 minutes
Recommended Tools