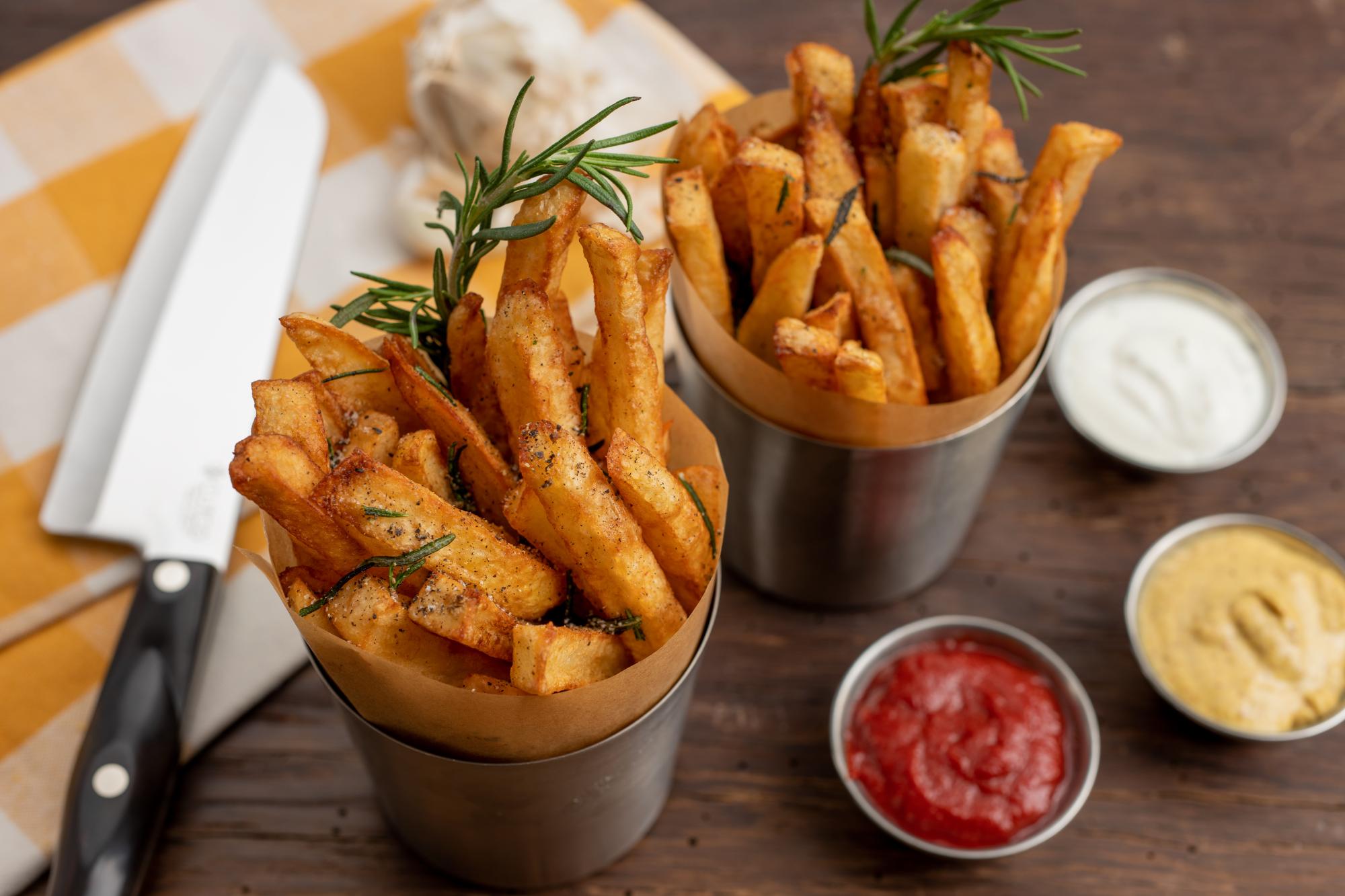 Stop what you're doing right now and make these Garlic and Rosemary French Fries. Be forewarned, however, once you start eating them, you won't be able to stop.
After cutting potatoes into sticks, they're deep fried in canola oil along with a full bulb of garlic. To prep the garlic, you slice off the top of the bulb to expose just the tops of the cloves. This frying technique infuses the fries with great garlic flavor.
Once the French fries start to brown and float to the top of the oil, sprigs of fresh rosemary are tossed in, which adds a hint of woodsy, herbal flavor.
I peeled the potatoes with a 4" Paring Knife before cutting them, but you really don't have to. To cut the French fries, I used the 7" Santoku knife because its blade length is long enough to cut through the length of the potato, allowing for more even cuts.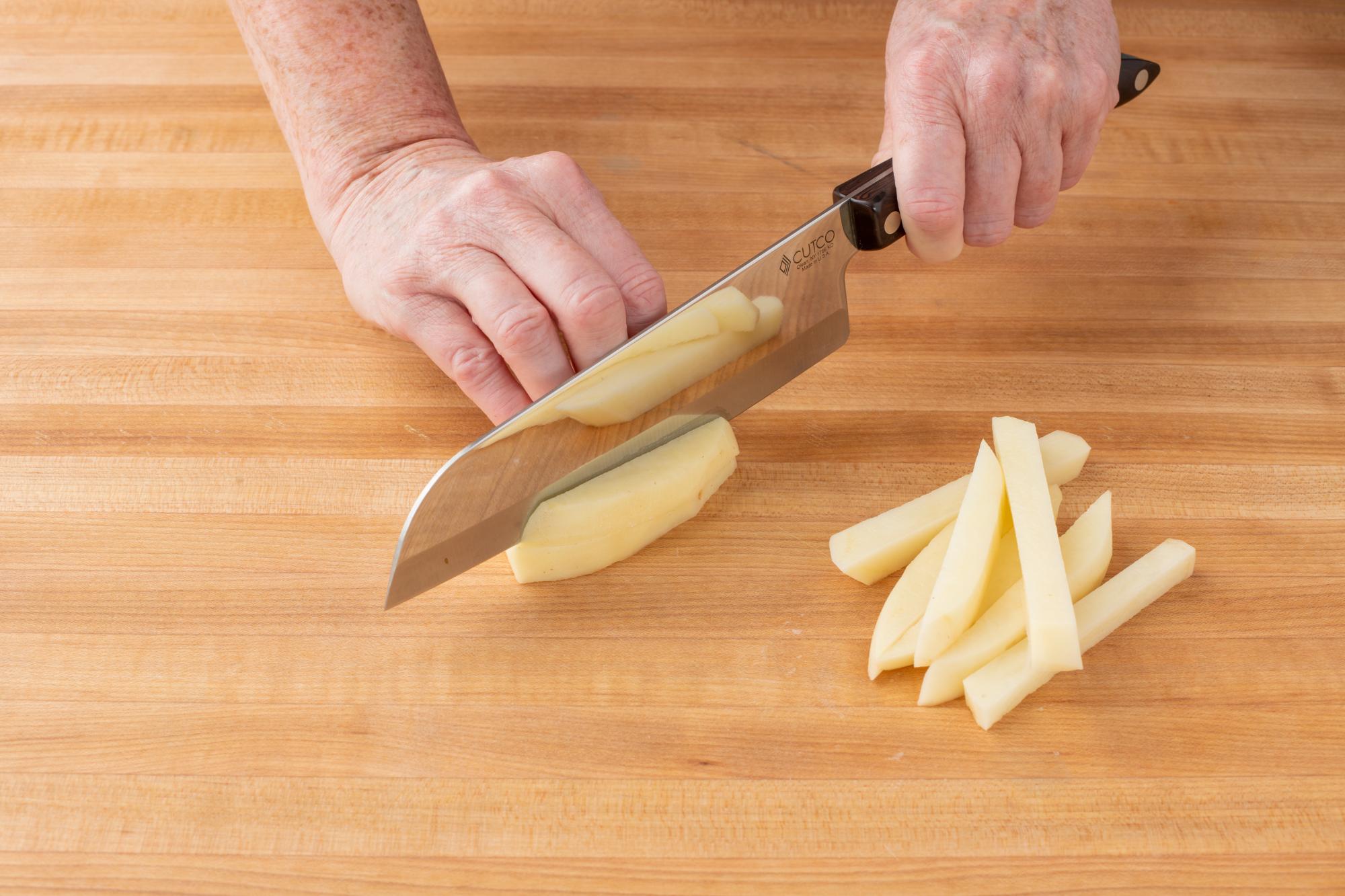 Also, the ergonomic handle allows for a good, comfortable grip on the knife to reduce fatigue while cutting.
To learn how to cut potatoes for fries, take a look at Cutco's video, How to Cut a Potato 3 Ways.
Recipe created for Cutco by Chef Keith Glover, culinary instructor from Alfred State College.
Ingredients
5 large Idaho potatoes
1 full bulb of garlic
4 sprigs of fresh rosemary
Kosher salt and course ground black pepper
Canola oil (enough to fill your pan halfway)
Directions
With 7" Santoku knife cut potatoes into uniform sticks.
Cut the top off of the bulb of garlic to expose the top of the cloves.
Heat oil to 350 F in a fryer or in a pot on the stove (fill pan halfway with oil).
Put cut potatoes into oil slowly as to not over fill pot.
After 3 minutes, add garlic bulb to oil.
When fries are brown and floating, and garlic is floating and soft, add the rosemary. Cook another minute.
Drain the fries on paper towels.
Add salt and pepper.
Recommended Tools