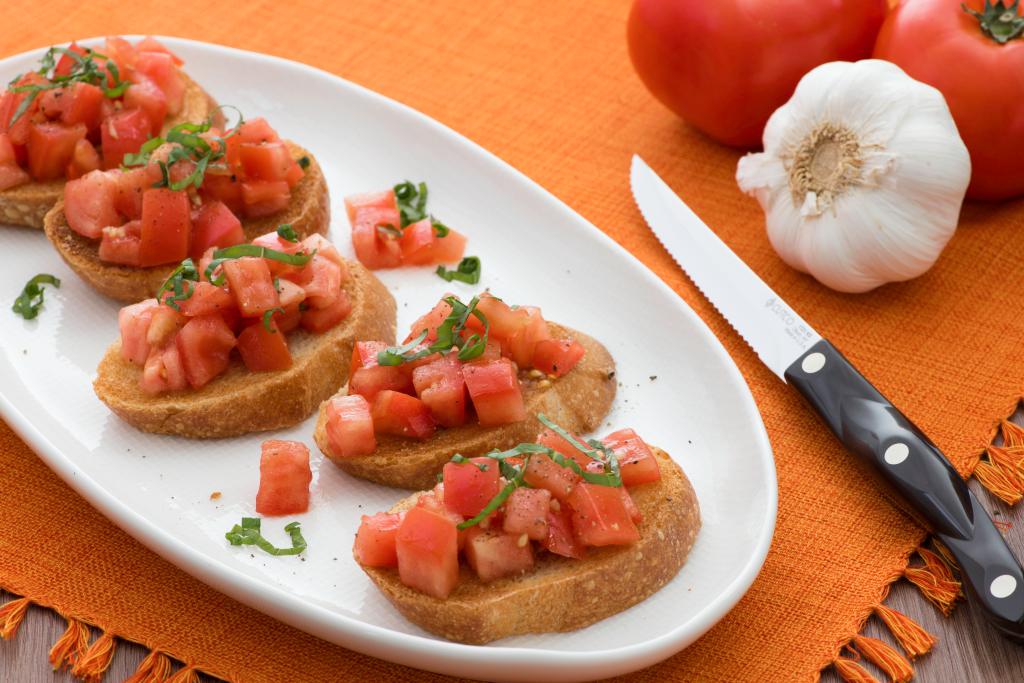 I like to make the tomato mixture for this Kiss of Garlic Bruschetta recipe earlier in the day because I think the flavors tend to come together a bit more. But I almost never toast the bread until right before serving, especially on a hot and humid day. Sometimes, if made too early, the prepared toast can soften and I want this bread to have that crunch when topped with my fresh tomatoes and basil.
For slicing and dicing the tomato, I like to use Cutco's Trimmer. Its sharp Double-D edge cuts through without squishing the fruit so that I have nice, evenly diced tomato.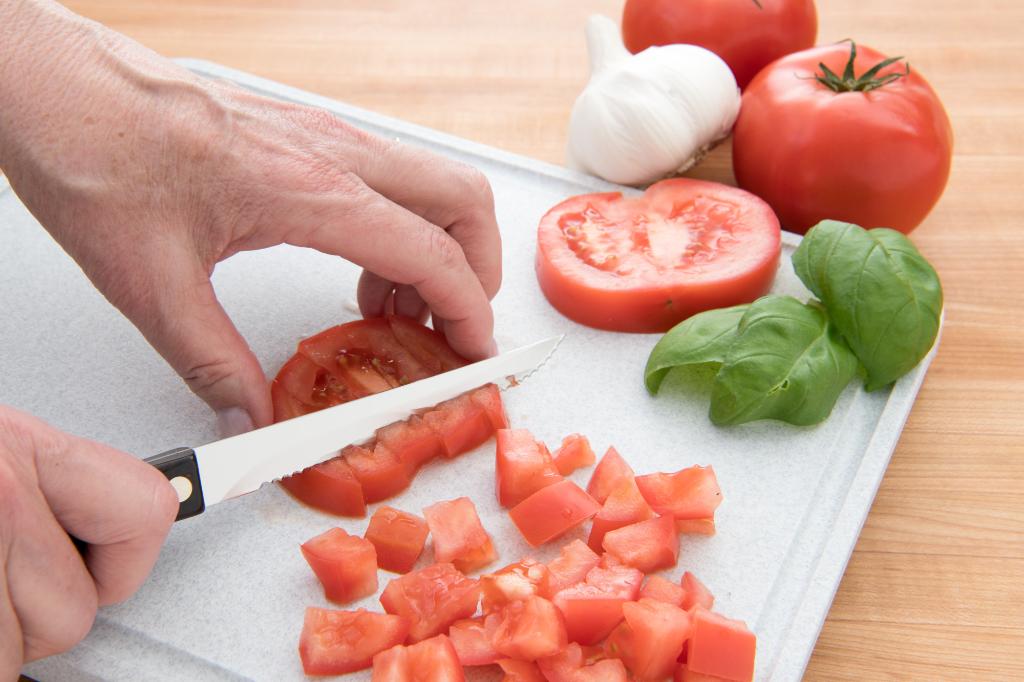 Here's a little secret: I used to buy frozen garlic bread to bake whenever we were eating Italian, but not anymore. Now I make homemade garlic bread with this toasting technique where in fresh garlic is rubbed directly on the toasted bread slices after they come out of the oven. The end result is enough garlic on the bread for flavor without any butter. It is great for sopping up all that extra sauce on my plate.
Use a sharp bread knife, like Cutco's 7-3/4" Petite Slicer, for cutting perfect slices of French bread. For a nice presentation, you'll want even slices of bread.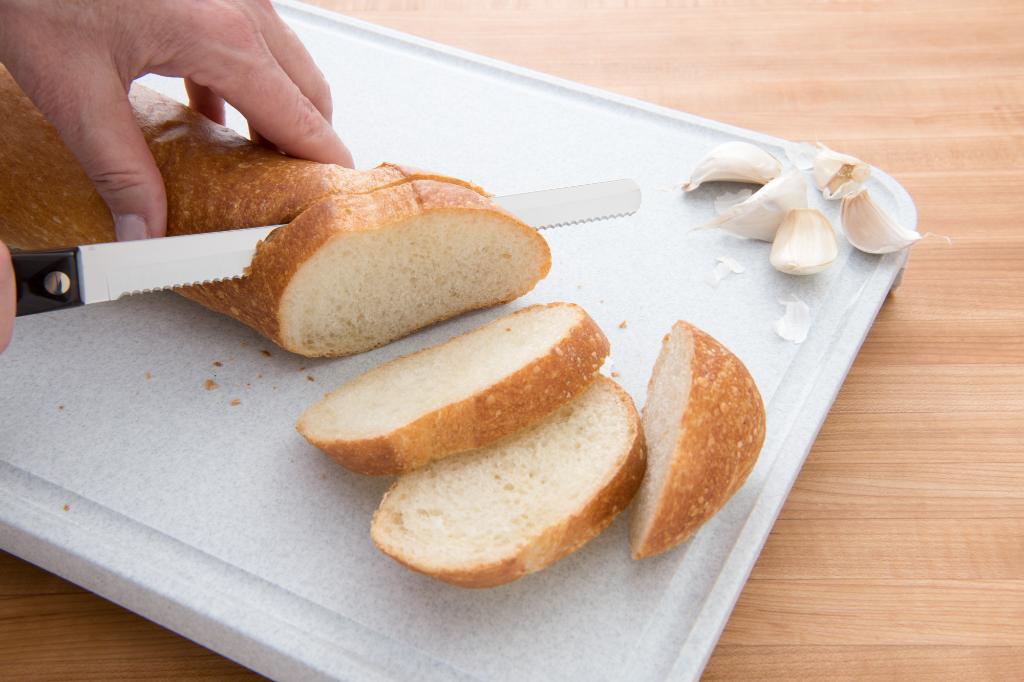 Originally published Aug. 23, 2018
Ingredients
Loaf of French bread
2 fresh garlic cloves, cut in half
6 or 7 tomatoes, diced
2 teaspoons minced fresh garlic
1 1/2 tablespoons extra virgin olive oil
1 1/2 teaspoons balsamic vinegar (could substitute red wine vinegar)
6-8 fresh basil leaves, chopped
1 teaspoon kosher salt
1/2 teaspoon freshly ground black pepper
Directions
Preheat broiler.
To toast the bread: Cut bread on an angle in 1/2-inch slices and place on baking sheet with sides. Place baking sheet under the broiler on the top rack until lightly toasted. Watch carefully. Remove pan and turn over slices once they are lightly browned around the edge. Return to oven and remove when second side is lightly browned.
Lightly rub fresh garlic piece over one side of bread. Set bread aside.
To make the bruschetta: Place tomatoes in a medium bowl. Mix in minced garlic, olive oil, vinegar, basil, and salt and pepper. Cover and refrigerate until serving time.
To serve, spoon bruschetta mixture on top of toasted bread.
Recommended Tools