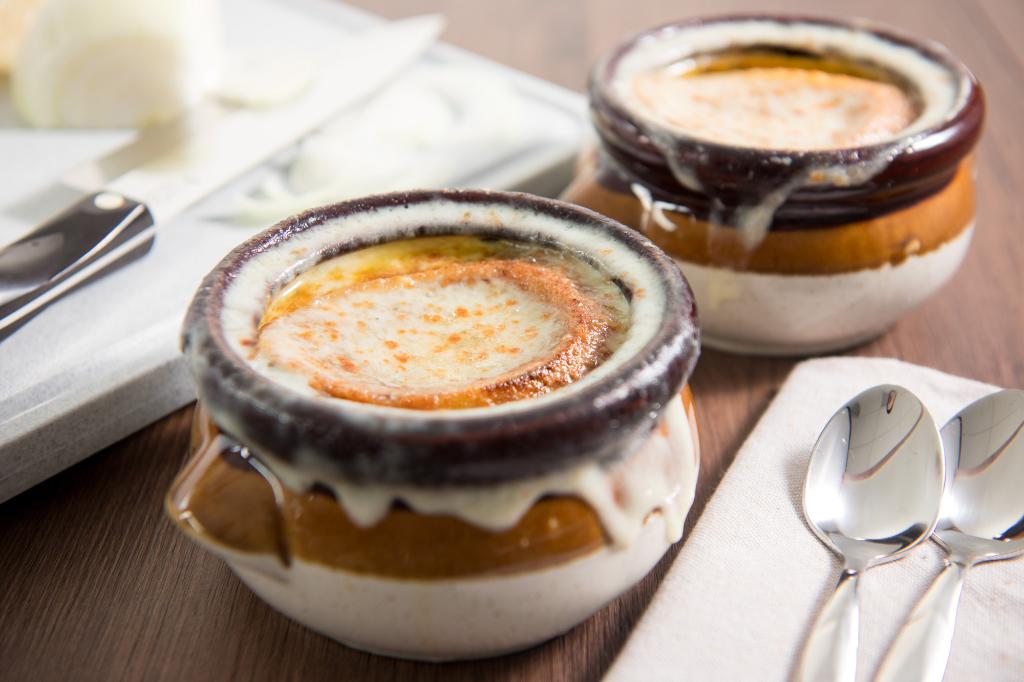 French onion soup is easy to make at home, but to get that deep caramelized onion flavor, it does take time and patience.
For this recipe, you'll want a sharp chef knife, like the 7-5/8" Petite Chef to slice all the onions. To learn how, watch Cutco's video, How to Cut Onions 3 Ways, for step-by-step instructions.
Sautéing the onions may take a bit of time, but the effort will pay off in the end. The caramelization that results is what will give this French onion soup a great depth of flavor. Topped with a slice of toasted French bread and melted cheese, it's a restaurant-quality recipe.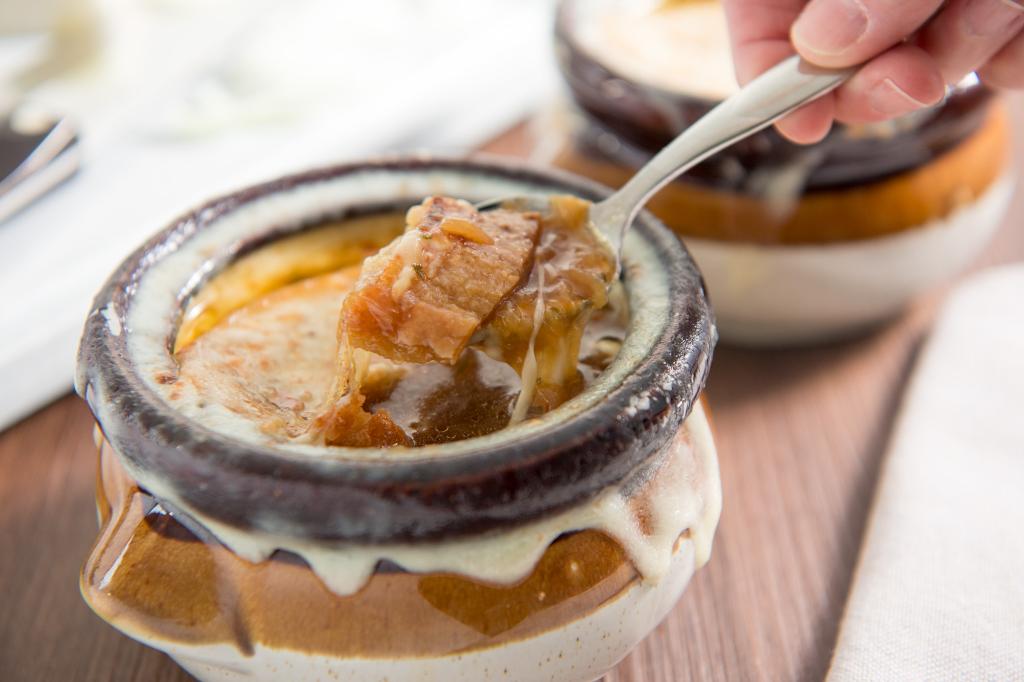 Recipe created for Cutco by Chef Keith Glover, culinary instructor from Alfred State College.
Ingredients
5 pounds sweet onions, thinly sliced (like Vidalia)
8 tablespoons unsalted butter
2 quarts beef stock, divided
2 quarts chicken stock
Pinch of thyme
2-4 teaspoons salt or to taste
Pepper to taste
1/4 cup sherry wine
1/4 cup grated Parmesan cheese
French bread slices, toasted
Sliced provolone or gruyere cheese
Directions
Sauté onions in butter over medium heat. Carefully and slowly caramelize thoroughly without burning.
Deglaze the pan with 8 ounces of beef stock. Reduce until gone. Repeat this process until the onions are very dark, even brown.
Add the remaining beef stock, chicken stock and thyme.
Bring to a simmer and cook for 20 minutes to develop flavor. Add salt and pepper, sherry and Parmesan cheese. Taste. Add more salt and pepper if needed.
Ladle hot soup into oven-safe bowls, top with slice of French bread and cheese. Place under broiler until the cheese is melted and lightly browned.
Recommended Tools