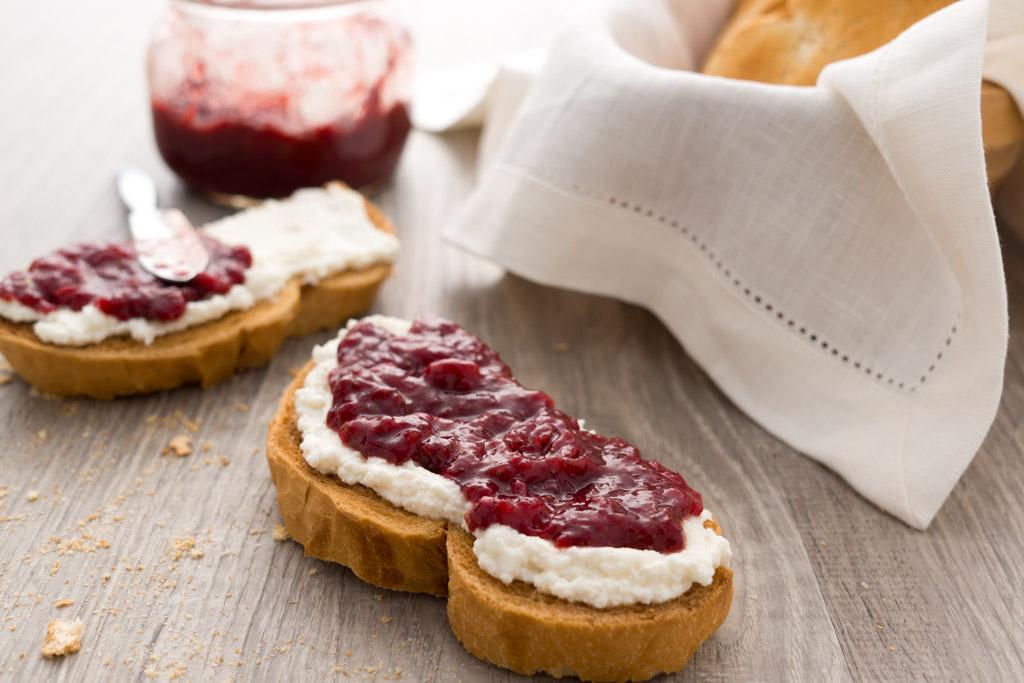 Strawberries are such a versatile fruit. They are delicious on their own, but are also great tossed in salads, layered in trifles, used in pies and cakes or made into jams and jellies. Their uses are endless.
This easy Strawberry Jam recipe is especially suited for small families or empty nesters. It only makes a small amount (about 2 cups) that you can keep refrigerated for up to a month. The black currant liqueur definitely adds something special to the taste of this jam.
The curved blade of the 2-3/4" Bird's Beak Paring Knife makes easy work of removing the stems from the strawberries.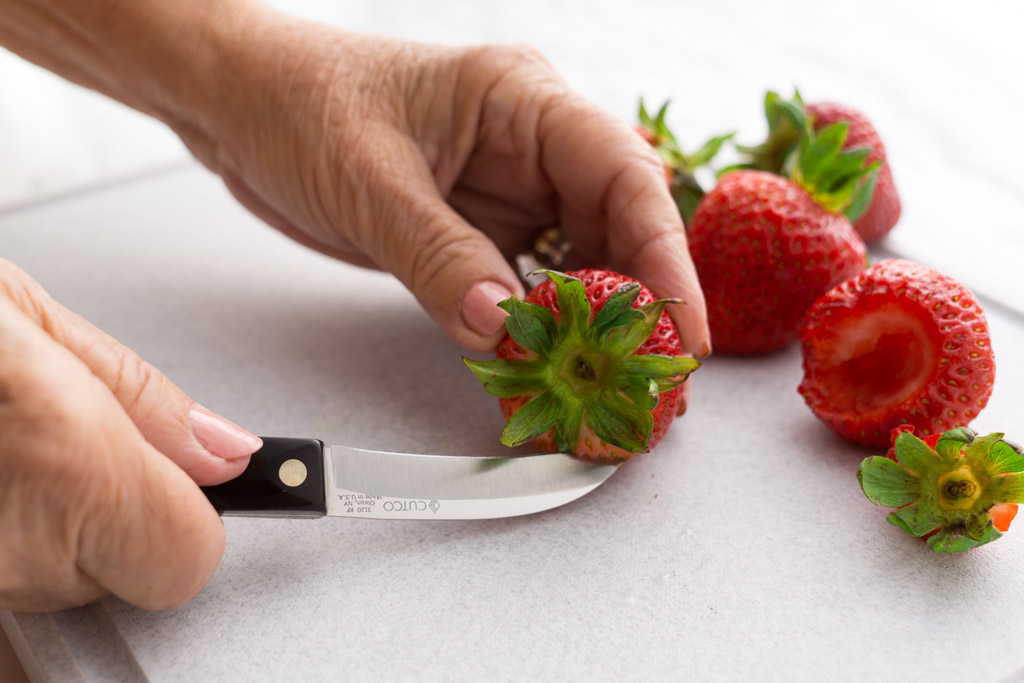 Switch to the 3" Gourmet Paring Knife to cut the berries into small pieces.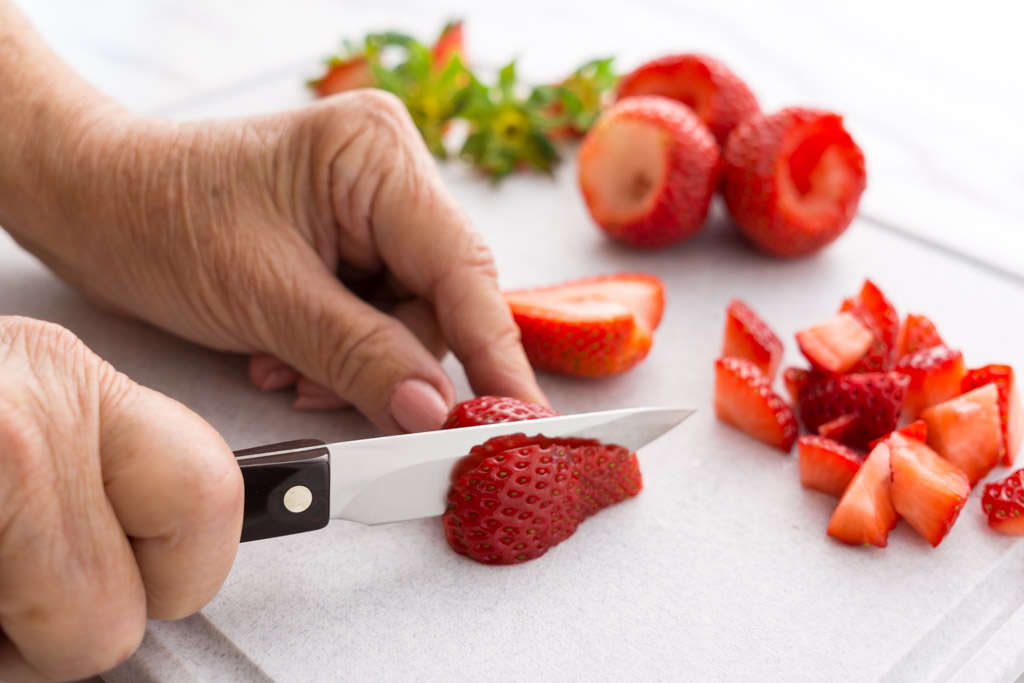 Combine the strawberries with the rest of the ingredients in a large skillet and cook for about an hour or until thick. It's that easy.

I toasted some thick, country-style bread, added a smear of ricotta cheese and topped it with the strawberry jam. It's the perfect treat for breakfast or to serve at a brunch or high tea.
Ingredients
6 cups chopped strawberries (about 1 1/2 pounds)
1 cup sugar
3 tablespoons créme de cassis or 2 tablespoons black currant syrup, plus 1 tablespoon lemon juice
1 tablespoon water
1/8 teaspoon ground cinnamon
1/8 teaspoon ground cardamom
Directions
Combine all ingredients in a 12" Gourmet Fry Pan over medium-high heat. Bring to a boil.
Reduce heat and simmer until reduced to 2 cups, stirring occasionally (about 1 hour).
Cool completely; cover and chill 8 hours before using.
Store jam in the refrigerator for up to one month.