Coconut-Crusted Pork Tenderloin With Mango Salsa
1743 days ago
Skip to recipe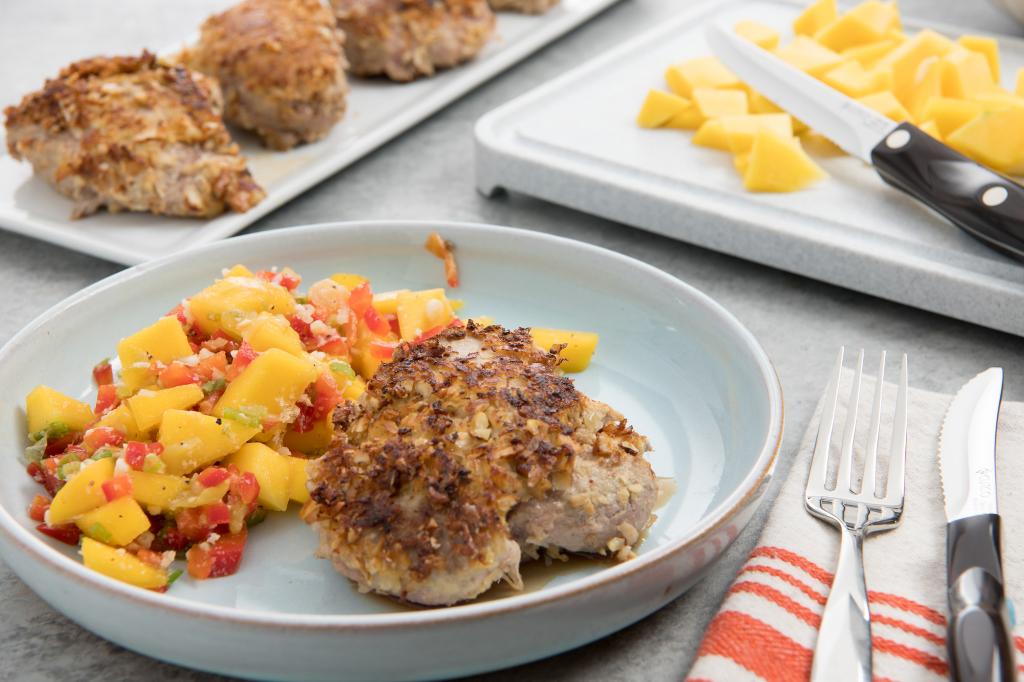 This hearty Coconut-Crusted Pork Tenderloin pairs a coconut milk-based marinade and a crunchy coating of coconut and nuts for moist, tender slices of meat. Mango salsa is also the perfect accompaniment, with tart lime and spicy chile peppers.
As I've mentioned before, we live in a rural area where some ingredients are not readily available. If you can't find the exact ingredients listed in the recipes, here are some alternatives that will work.
The first thing is to make sure you purchase whole pork tenderloin. I bought one in a vacuum sealed package only to discover, after I opened it, that it was two pieces. It worked, but the pieces were small. If you can't find one in the meat case, ask the butcher to cut one for you.
Secondly, in case you don't know what raw macadamia nuts are, they are ones that have not been salted or roasted. You can usually find them in the bulk section of the store, but if they are not available, use raw almonds instead. That's what I used.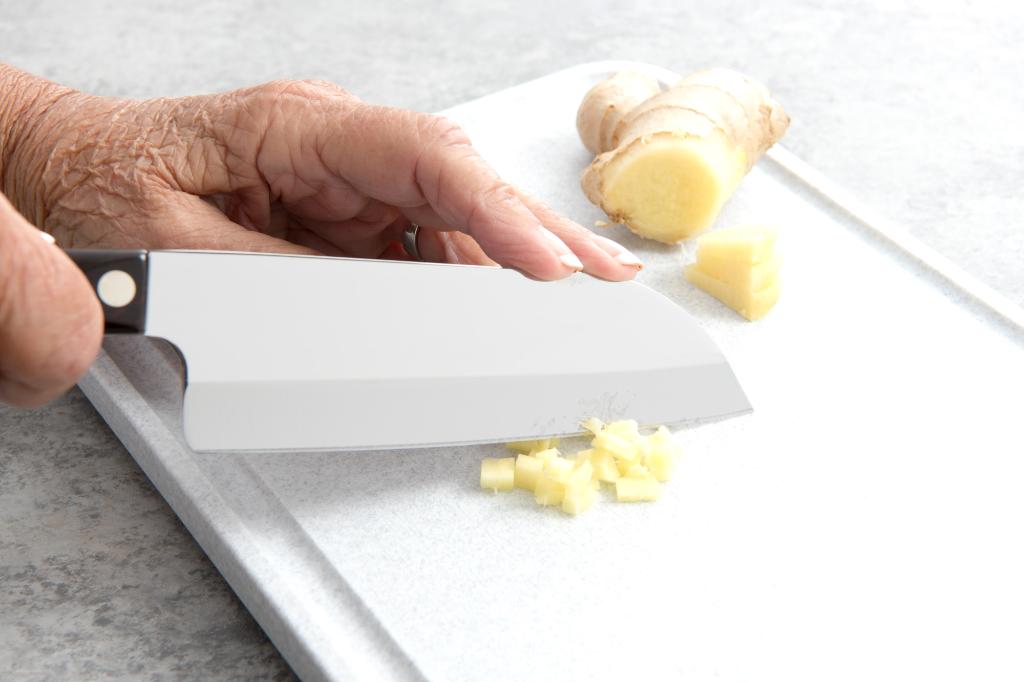 Let Cutco help you make prepping a breeze. Use the Petite Santoku to chop the ginger and mince the garlic, use the Mix-Stir to combine the rest of the marinade ingredients, and use the 6-3/4" Petite Carver to slice the pork into medallions.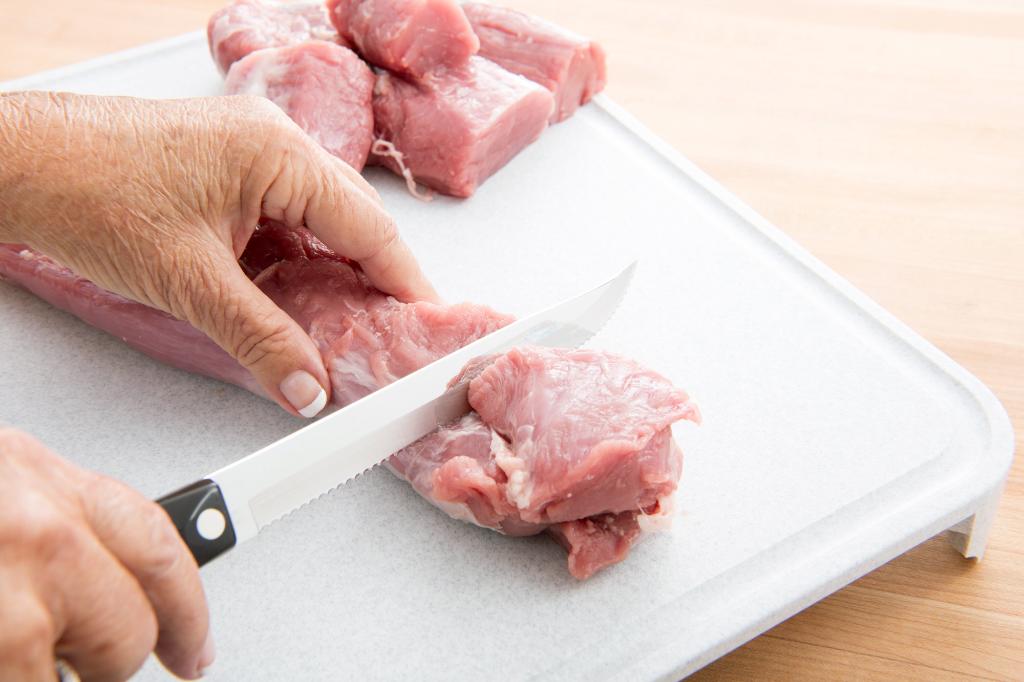 After slicing the raw pork tenderloin into medallions and flattening them, add them to the marinade and refrigerate. You can begin this process early in the day and go about your business until it's time to cook them.
The mango salsa can also be made ahead of time using a 7-5/8" Petite Chef and a Trimmer.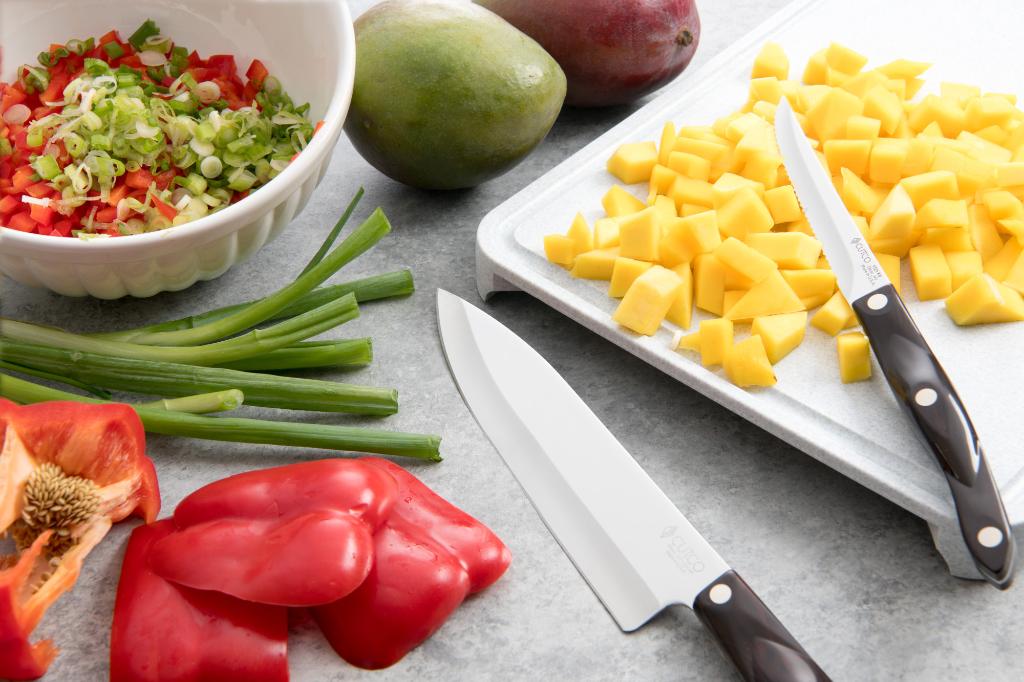 Make sure you finely chop the nuts and coconut. The coating should be light and cover the pork evenly with no large pieces in it. The pork takes only minutes to cook so dinner can be on the table in no time.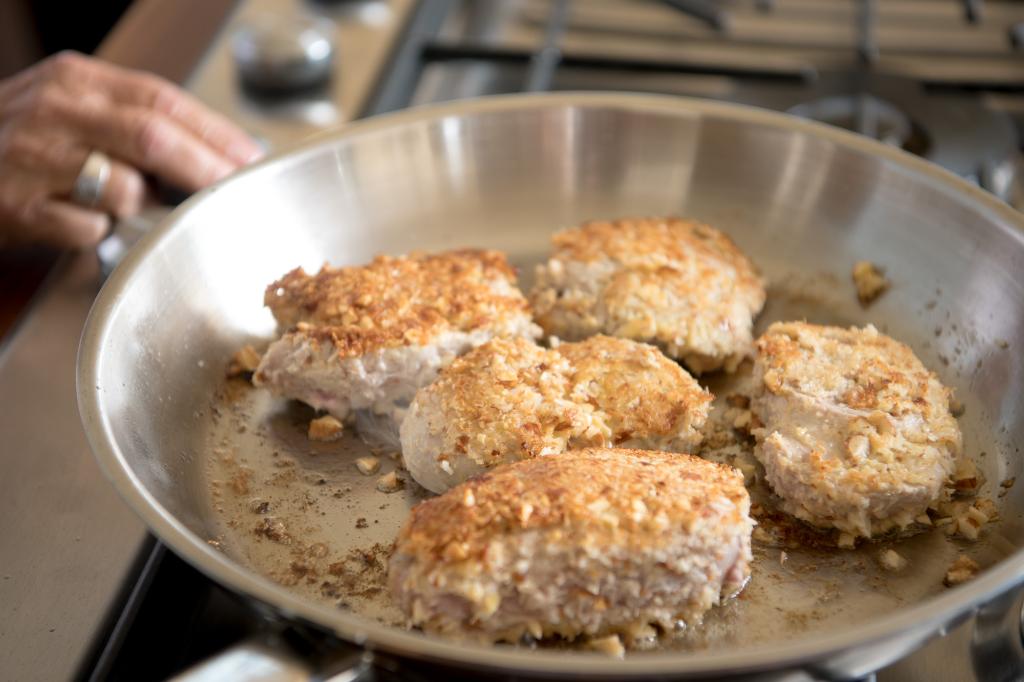 When it came time to taste it, everyone really liked this dish. We even agreed that the salsa could be a standalone recipe and served with tortilla chips.
Coconut Crusted Pork Tenderloin with Mango Salsa
Print Recipe
Ingredients
For the pork
3/4 cup unsweetened coconut milk
2 tablespoons finely chopped fresh ginger
4 cloves garlic, minced
1/2 teaspoon sea salt
1/4 to 1/2 teaspoon cayenne pepper
1 1/2 pound pork tenderloin
2 eggs
1/4 cup finely chopped macadamia nuts or almonds
1/4 cup finely chopped unsweetened shredded coconut
1 to 2 tablespoons coconut oil
For the Mango Salsa
1 lime
1 1/2 cups diced mango
3/4 cup finely diced red sweet pepper
1/4 cup thinly sliced green onion (3-4 onions)
1 to 2 tablespoons canned hot green chile peppers
2 tablespoons coconut oil
1/4 teaspoon sea salt
1/4 teaspoon freshly ground black pepper
1/2 teaspoon lime zest
2 tablespoons lime juice
Directions
For the Mango Salsa: Zest the lime and then squeeze 2 tablespoons of juice from the lime. Combine all ingredients and chill.
Combine coconut milk, ginger, garlic, salt and pepper in a bowl. Trim fat from the tenderloin and cut it into 8 slices. Place the slices between two pieces of plastic wrap and using the flat side of a meat mallet or the back of an Ice Cream Scoop flatten to ½-inch thick. Add the meat to the marinade, turning to coat. Cover and refrigerate 2 to 3 hours, turning occasionally.
Beat the eggs in a shallow dish.
Combine the nuts and coconut in a shallow dish.
Remove the meat from the marinade. Discard the marinade. Dip the meat in the egg, turning to coat. Dip both sides of the meat in the nut/coconut mixture, coating lightly.
Heat 1 tablespoon of oil in a large skillet over medium-high heat. Add 4 meat slices and cook 3 to 4 minutes per side or until lightly browned but still pink in the middle. Add 1 more tablespoon of oil and cook the remaining 4 slices.
Serve with the Mango Salsa.
Recommended Tools