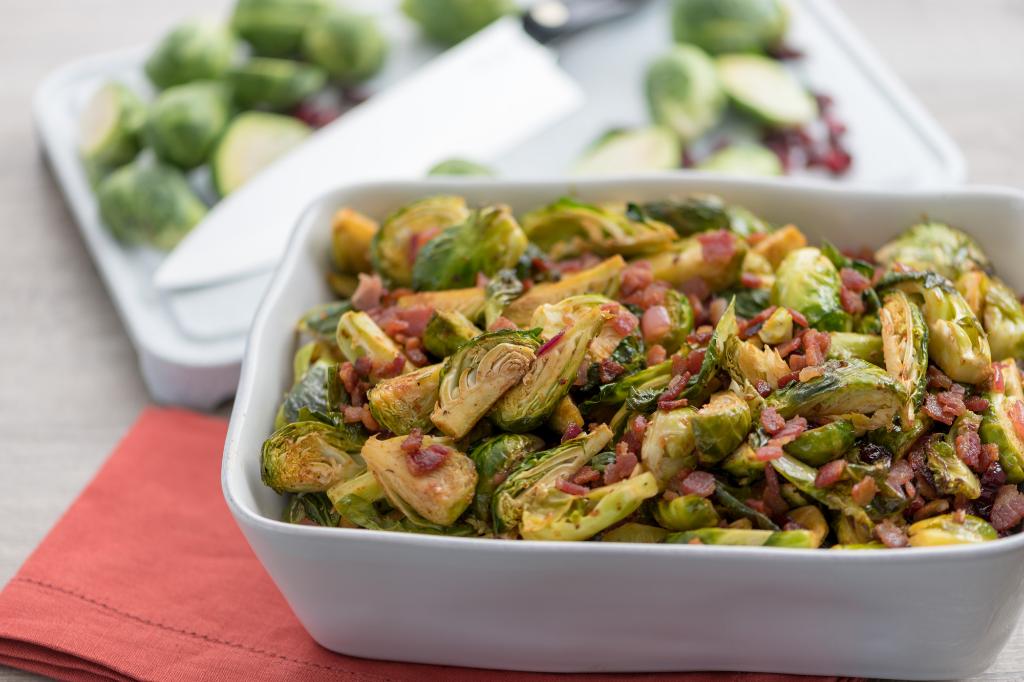 Brussels sprouts are my favorite Thanksgiving side dish, yet everyone in my family seems to have their opinions about them, and they aren't good ones. So, I took the challenge to create a recipe that would be a sneak attack—caramelizing them with bacon and sweet dried cranberries. It worked and "almost" everyone loved them, and I've made them every year since.
These Brussels sprouts don't even need the bacon to be delicious, roasting them in the Smokey Southern seasoning together with the sweet-and-sour punch of the vinegar and brown sugar is over-the-top craveable. I often garnish with some pistachios or pecans for a little added crunch and a little citrus zest always brings a bright pop of freshness to the party.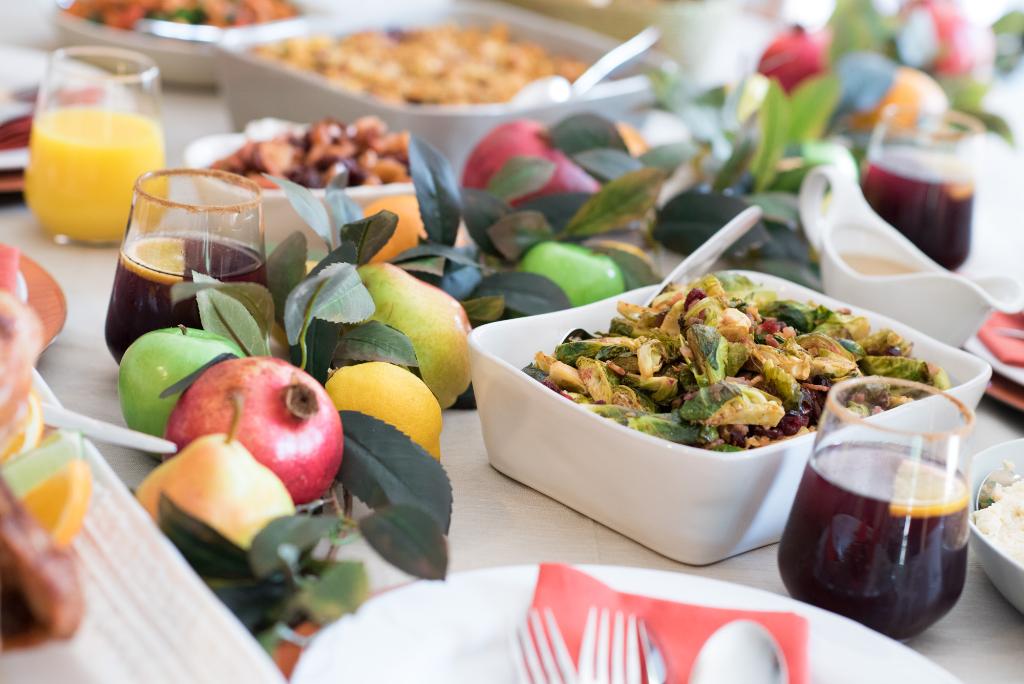 For better results when roasting Brussels sprouts, cut them into uniform halves or quarters. Cutco's sharp 7-5/8" Petite Chef knife is a nice option for prepping the sprouts. You can also use the same knife for mincing the bacon and onion.
Caramelized Brussels Sprouts with Dried Cranberries and Bacon
Print Recipe
Ingredients
4 pounds Brussels sprouts
2 teaspoon olive oil, divided
1 tablespoon P.S. Flavor! Smokey Southern Blend (alternatively use 1 1/2 teaspoon kosher salt, 1/2 teaspoon black pepper and 1 teaspoon smoked paprika), divided
5 or 6 pieces Applewood smoked bacon, minced
1 red onion, medium dice
1/4 cup red wine vinegar
2 tablespoons brown sugar
1 cup fresh or dried cranberries
Directions
Cut Brussels Sprout into quarters, if large, or in half, if smaller. Toss in 1 teaspoon olive oil and 1 teaspoon Smokey Southern blend (or half the alternative seasonings).
Heat a heavy sheet pan in 400 F oven, and add Brussels sprouts. Roast for 15 minutes or until tender and browned. In the meantime, in a large skillet over medium heat, fry the bacon until crisp, stirring occasionally. Remove bacon from the pan to a plate lined with a paper towel. Mince (or crumble) the bacon and set aside.
Leave the bacon fat in the pan and add 1 teaspoon olive oil and red onions. Sauté until the onions are translucent, about 2 to 3 minutes. Stir in the red wine vinegar and brown sugar and cook until the liquid is slightly reduced, about 5 minutes.
Add the roasted Brussels sprouts to pan. Stir to coat, and then stir in the reserved bacon, cranberries and remaining Smokey Southern or other seasonings and transfer to a serving bowl to serve.
Recommended Tools