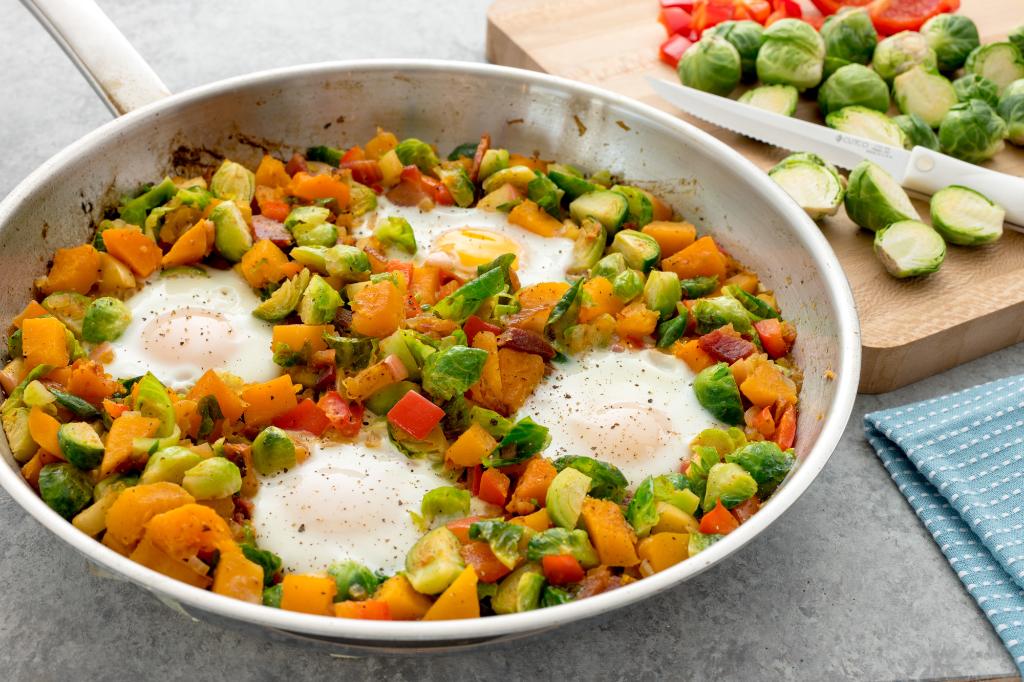 Here's a recipe that can be served morning, noon or night. Brussels Sprouts Skillet Hash sounds like a recipe that would be a good kick-start to the day, but it is well-rounded enough to be served any time of day.
Created for Cutco by registered and certified dietitian Erin Burch, this hash packs a nutritious punch with its main ingredients being Brussels sprouts and butternut squash. An added bonus is that it's all cooked in one skillet for easy clean up.
Cutting the Brussels sprouts is as easy as trimming and quartering them with a Trimmer.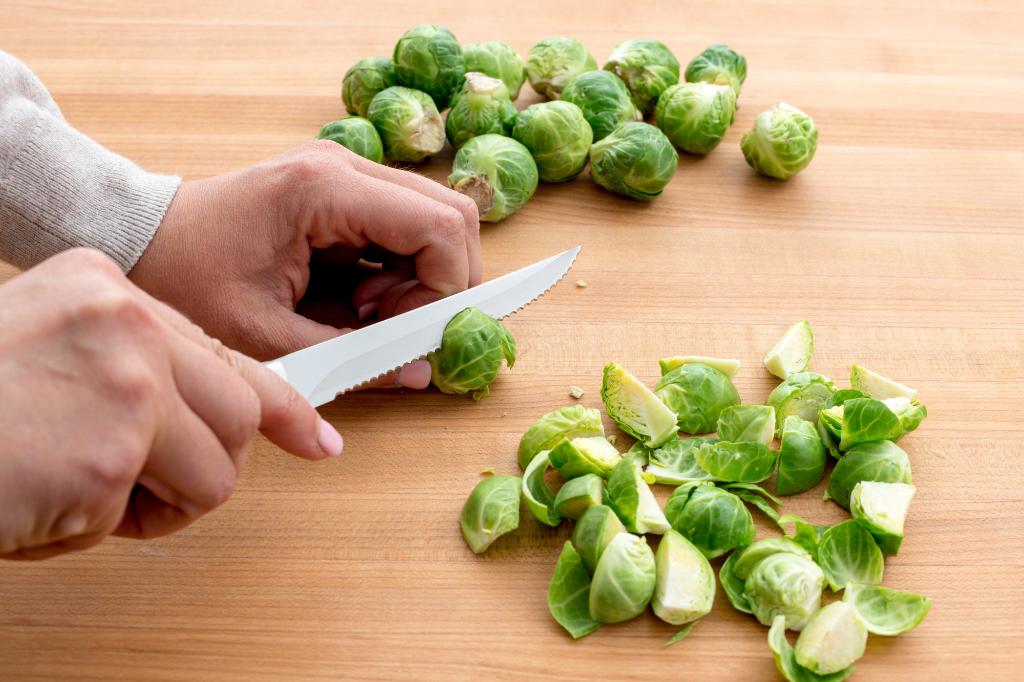 For chopping the bacon, cubing the squash and chopping the onion, pepper and apple, a 7-5/8" Petite Chef knife will make quick work of it all.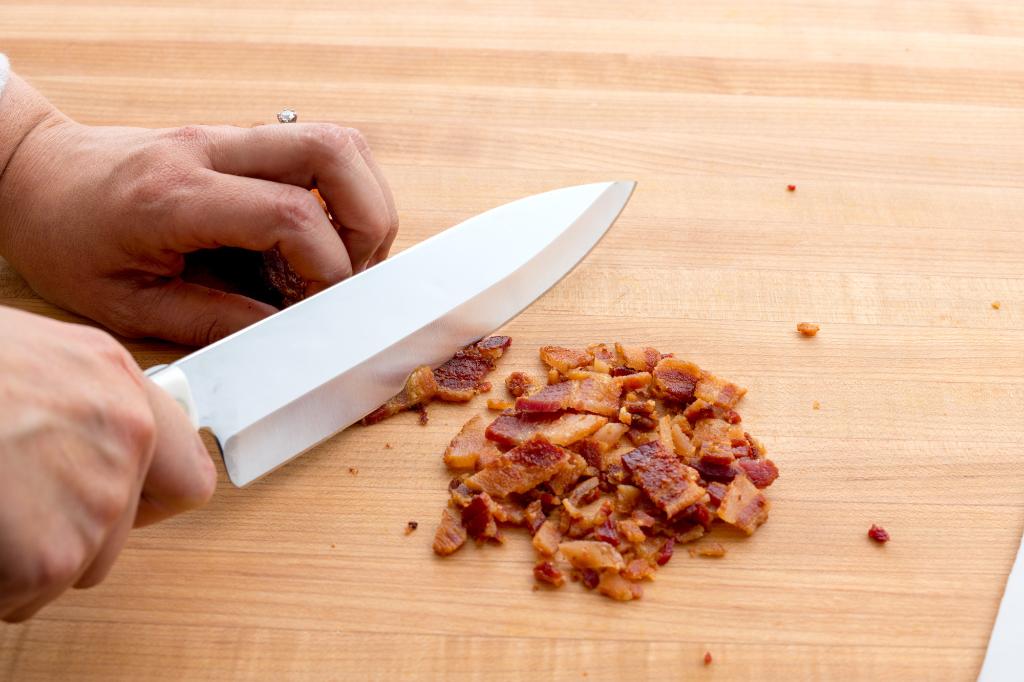 For step-by-step instructions on how cut a butternut squash, watch our video tutorial, How to Dice Butternut Squash.
My favorite part of this recipe are the eggs that are cracked into small wells you make in the hash at the very end of cooking. When done, the hash looks impressive, tastes great and, because of its healthier ingredients, is guilt-free.
Ingredients
3 slices bacon
1/2 large butternut squash, peeled, seeded and cubed
1/2 small sweet onion, finely diced
1 red pepper, chopped
1 apple, chopped
12 ounces Brussels sprouts, sliced and steamed
1 tablespoon extra-virgin olive oil
Salt and freshly ground pepper, to taste
4 eggs
Directions
Place the bacon in a pan and cook until crisp. Set aside on a paper towel-lined plate and chop into pieces.
Leave one tablespoon of bacon grease in the pan. Add the butternut squash, onion, pepper and apple to the pan and cook for 5-7 minutes, stirring occasionally, until soft. Stir in the Brussels sprouts, along with olive oil. Season generously with salt and pepper to taste. Sauté for 8-10 minutes until the Brussels sprouts are fork-tender.
Add the chopped bacon back into the pan and stir. Make four small wells in the hash and crack an egg into each. Cover and cook until the eggs are set.
Recommended Tools