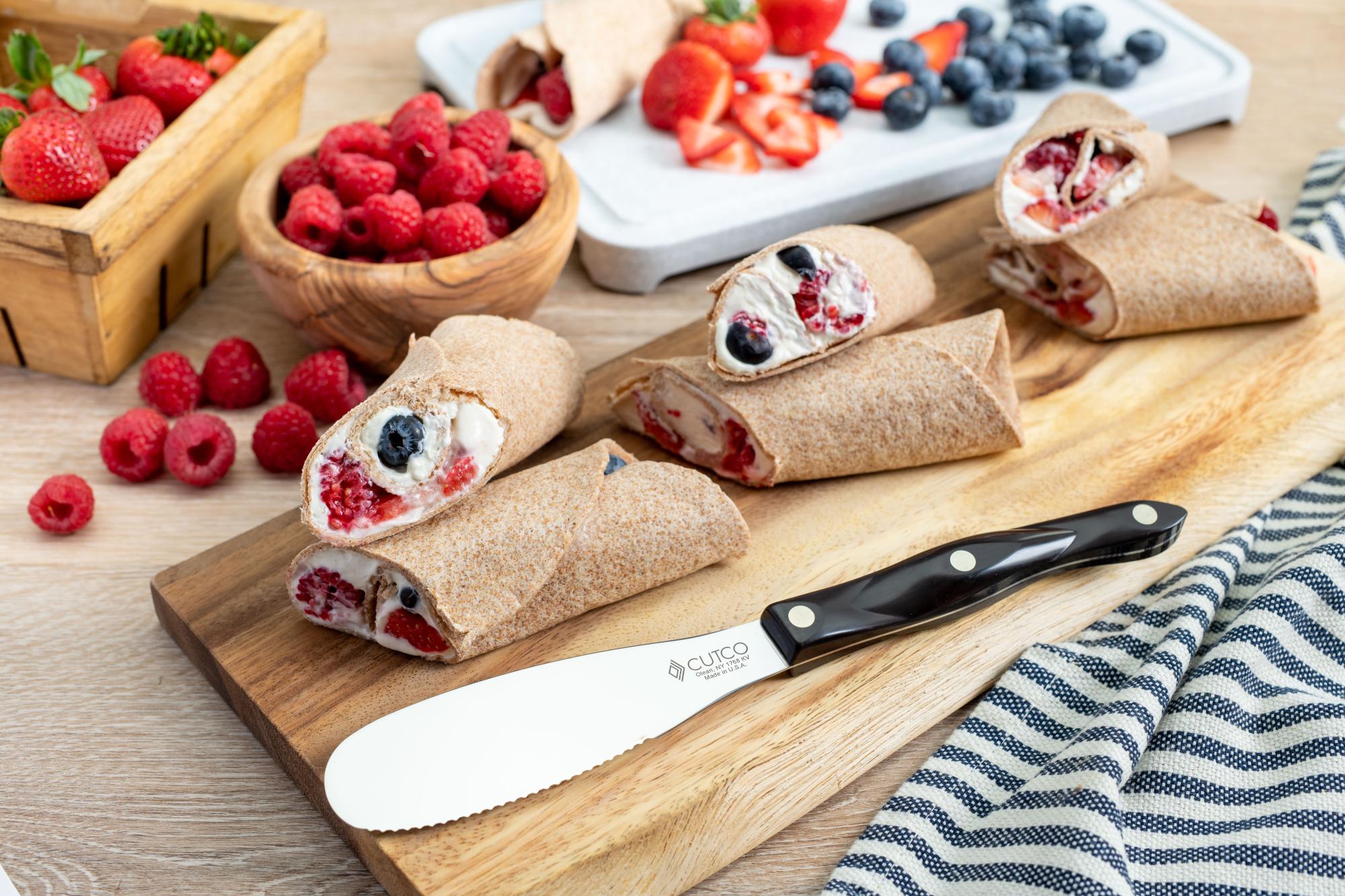 In the spring, I always have tons of fresh berries in the refrigerator that I'm trying to find new ways to use. One of my favorite desserts is cheesecake, which can be super rich and decadent, but I found a lighter way to enjoy it, along with fresh berries. Berry Cheesecake Wraps give me the dessert flavors I love while being easy to make.
This swoon-worthy dessert has only seven ingredients and is the perfect amount of sweetness to include after a meal or with your next brunch.
Making the Wraps
There is very little prep work for this recipe. All you need to do is whip together the cheesecake mixture, slice the strawberries, roll up the tortilla and slice it in half.
For slicing the strawberries, I like using the Santoku-Style 3" Paring Knife. Its blade is a good length for cutting small fruit.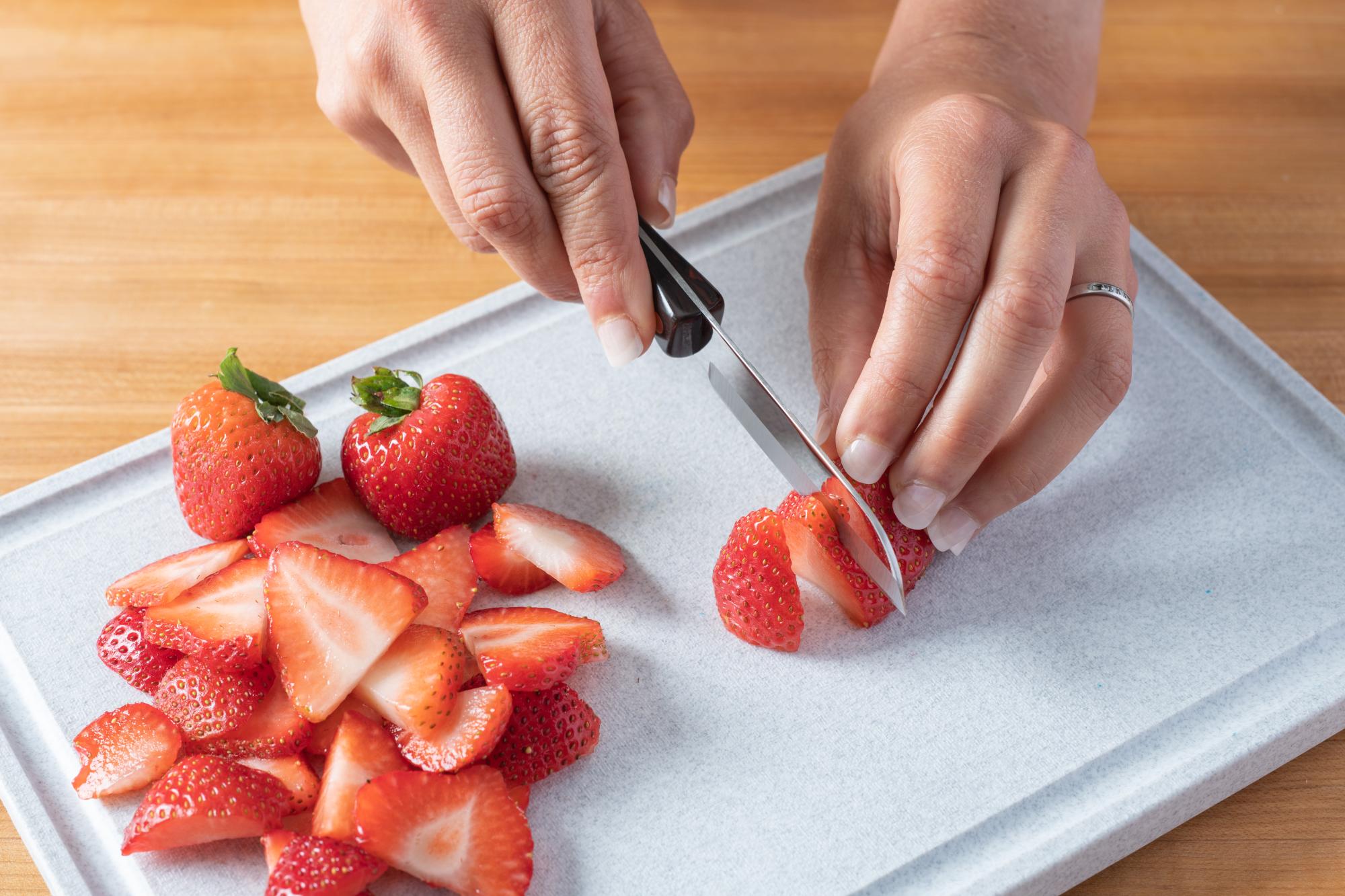 This recipe is the perfect fit for the Spatula Spreader. Use the wide, flexible blade to spread the cheesecake mixture on each of the tortillas, making sure to spread all the way to the edges.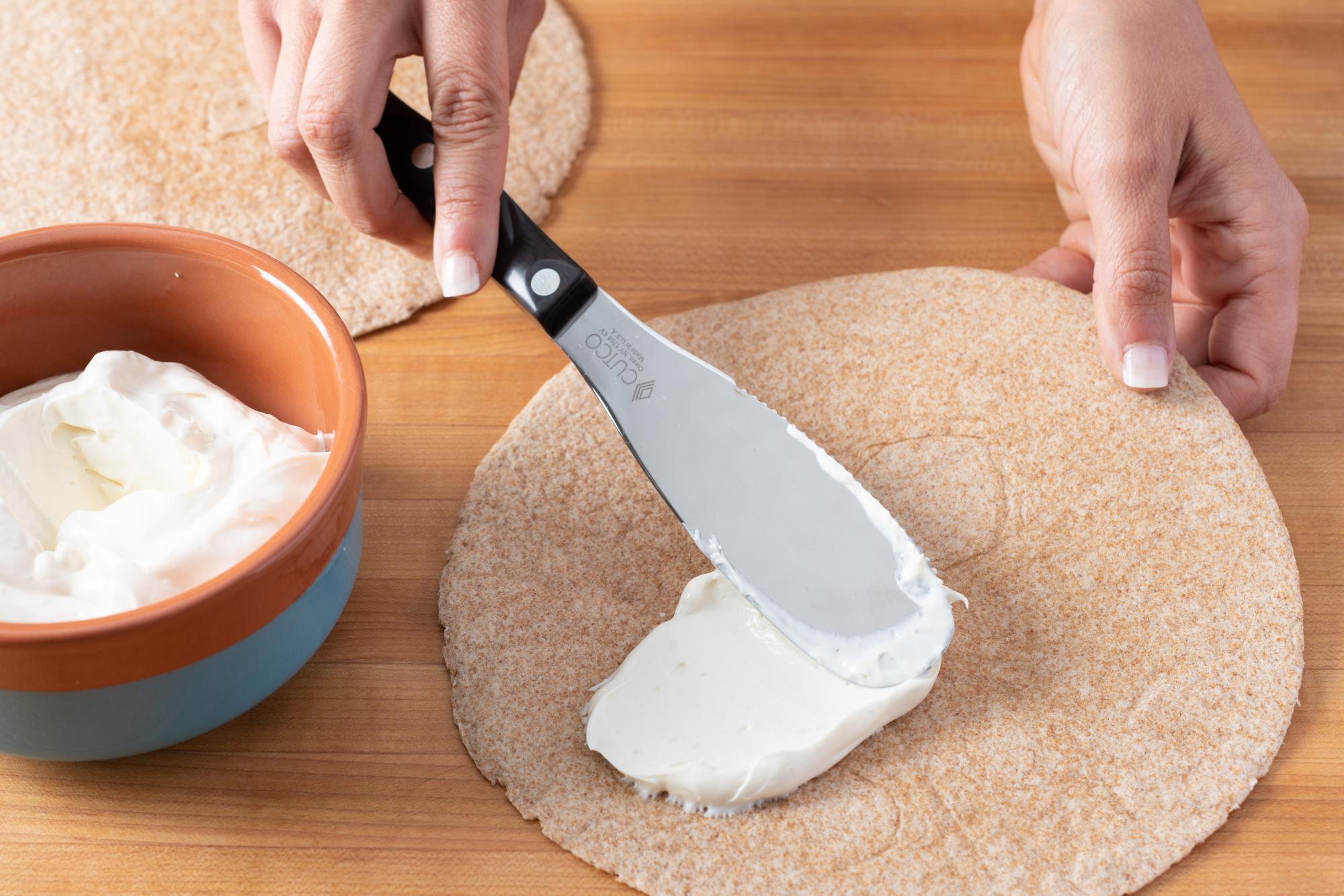 Sprinkle the berries onto the tortillas, roll them up and use the Spatula Spreader's sharp Double-D® edge to cut the wrap in half to serve.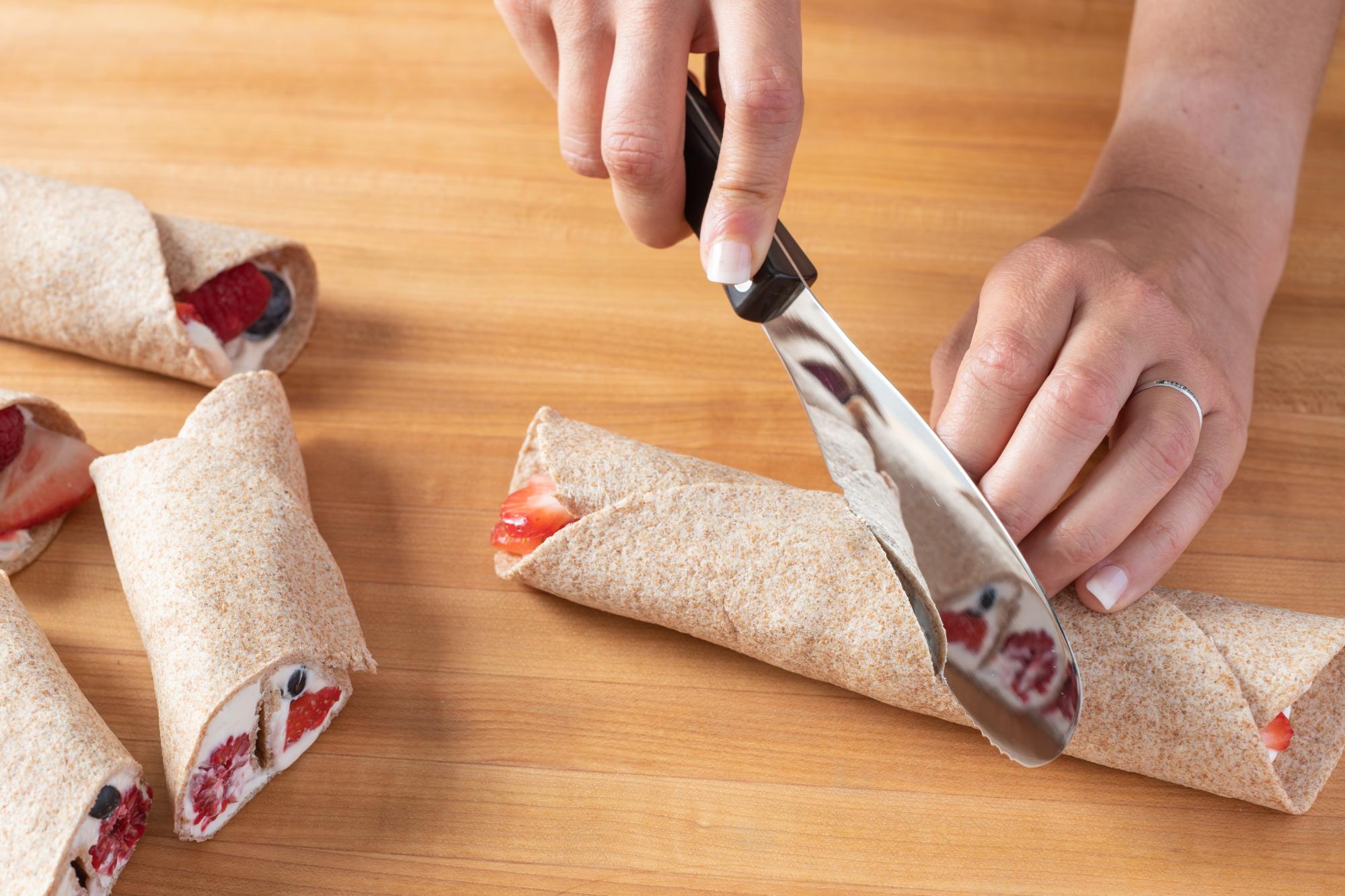 A little tip – if the roll-up isn't sealing, you can use a little extra cheesecake mixture to seal the edge.
Recipe Highlights
If you want to take these Berry Cheesecake Wraps to the next level, you can throw them on a baking sheet or in your air fryer, to crisp up.
Cheesecake may be one of my favorite desserts, but sadly it takes so long to prepare and bake, and is also very high in calories. These wraps offer the flavor of cheesecake I love, but they are done in just minutes and have an amazing nutrition profile.
Nutrition per serving: 93 calories, 9.5g fat, 43.7 carbohydrates, 397mg sodium, 10.5g of protein, 7.7g fiber
Ingredients
1 8-ounce package light whipped cream cheese, room temperature
1 teaspoon vanilla extract
1 tablespoon maple syrup
4 8-inch whole-wheat tortillas
10-12 strawberries, thinly sliced
6 ounces blueberries
6 ounces raspberries
Directions
Whip together cream cheese, vanilla and maple syrup in bowl until smooth.
Divide cheesecake and spread between the 4 tortillas, spreading all the way to edges. Arrange the fruit in a single layer.
Tightly roll up tortilla, pushing in any filling that slides out. Set seam side down on plate, and press to seal. Cut in half and serve.
Tip: Use extra cheesecake mixture to seal the wrap before cutting.
Recommended Tools