Backyard Umami Burgers With Mushroom Blend
347 days ago
Skip to recipe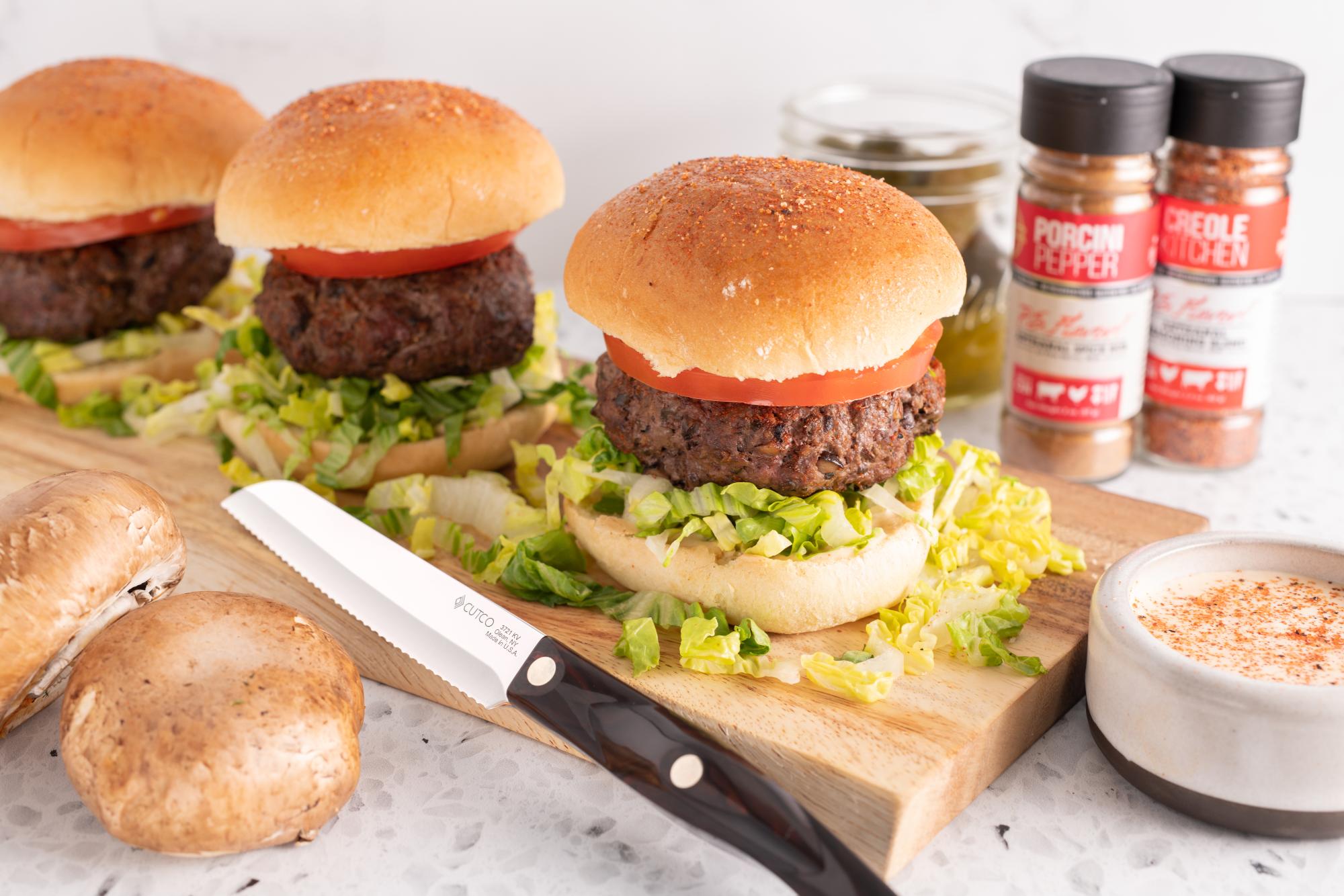 Mushrooms are the "it" ingredient of the year, sitting atop trend and superfood lists, and for good reason. They make everything better, more delicious, nutritious and sustainable. Blending them with hamburger to make these Backyard Umami Burgers is a fun way to incorporate them into your cooking.
The flavor secret is the blend, which is achieved by mixing together 75 percent meat and 25 percent finely chopped roasted mushrooms. It makes your burgers craveable.
Make the Mushroom Base
Cremini or white button mushrooms work well for this recipe, but all mushrooms are wellness and flavor lifters. I particularly enjoy cremini (baby bellas), they bring a more savory and developed taste. Roasting the mushrooms before you blend deepens the flavor experience of white buttons, too.
Whatever mushrooms you choose, use a Santoku-Style Trimmer to quarter them before roasting.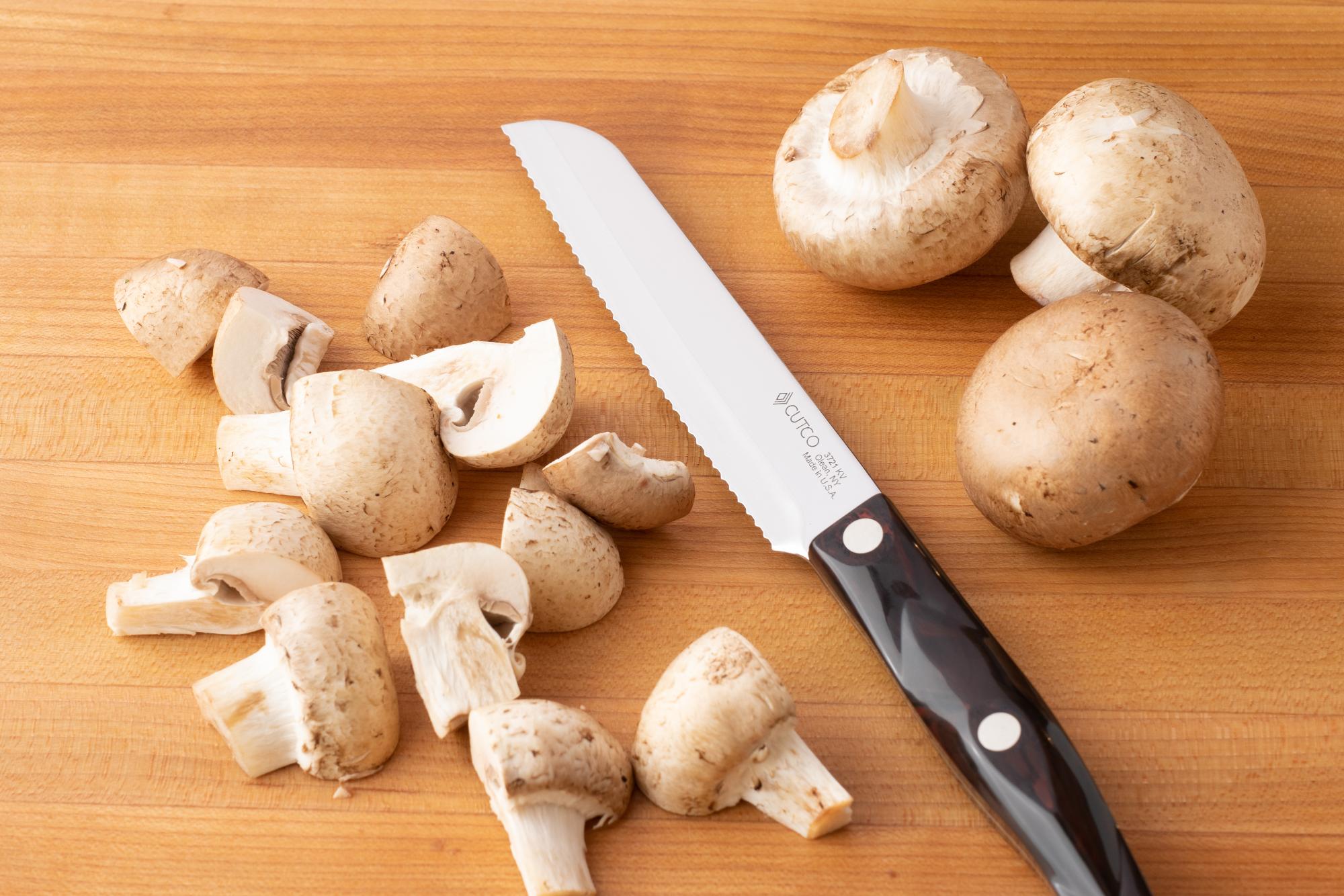 A tip I like to share is to preheat the oven with the baking sheet already inside. The pan will get nice and hot, so when you toss the mushrooms on, they'll sizzle and start to caramelize immediately.
Once roasted, use a 7-5/8" Petite Chef knife to chop them up. The sharp, rounded belly of the knife will allow you to rock the knife over the mushrooms to the size of ground meat.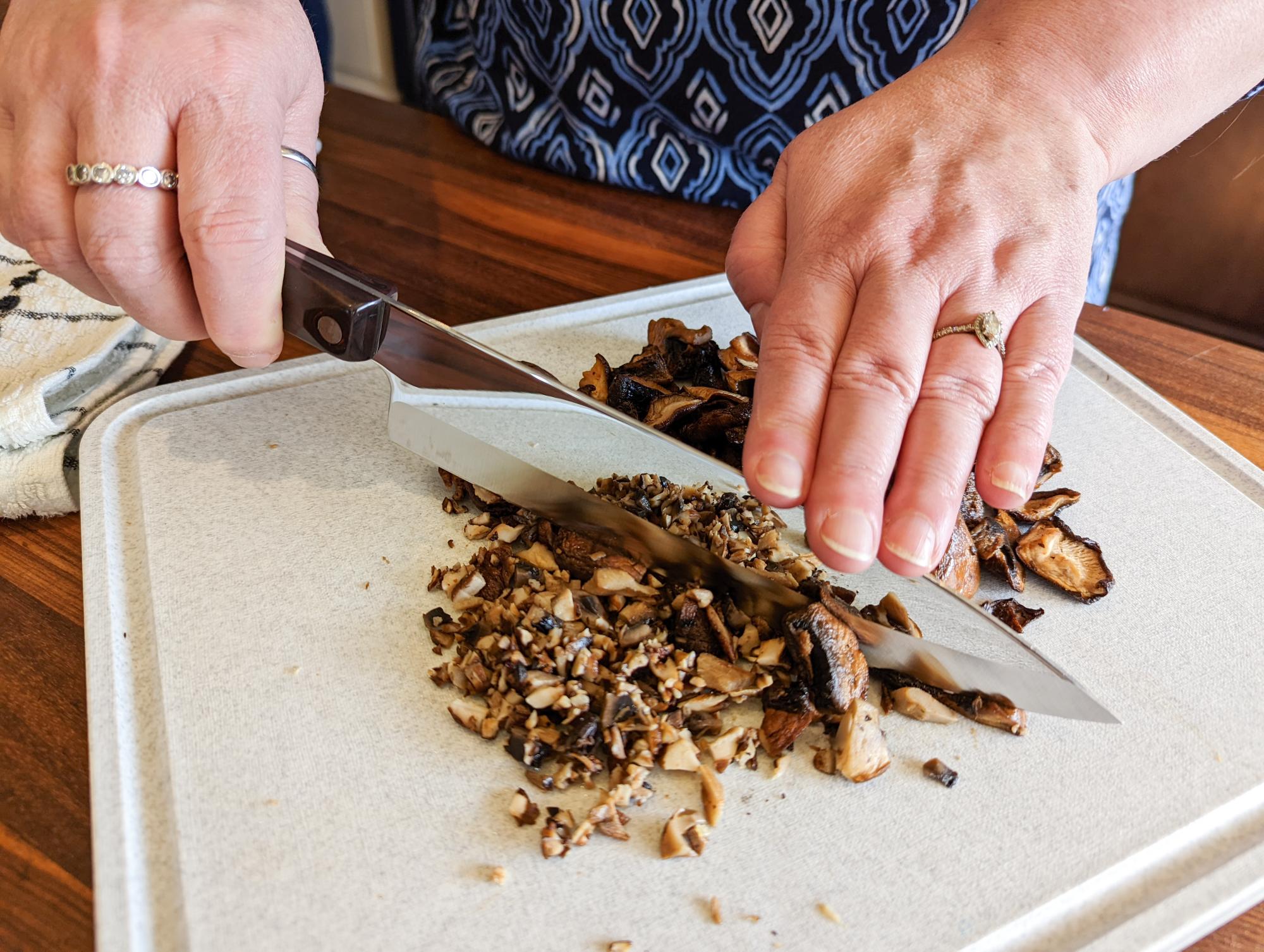 Once the mushrooms are chopped, I toss in some of my P.S. Flavor!™ Porcini Pepper Spice Blend for even more umami flavor.
Assemble the Umami Burgers
To make the blended burgers, place ground meat and chopped roasted mushrooms in a bowl, add some P.S. Flavor!™ Creole Kitchen seasoning and mix, using your clean hands.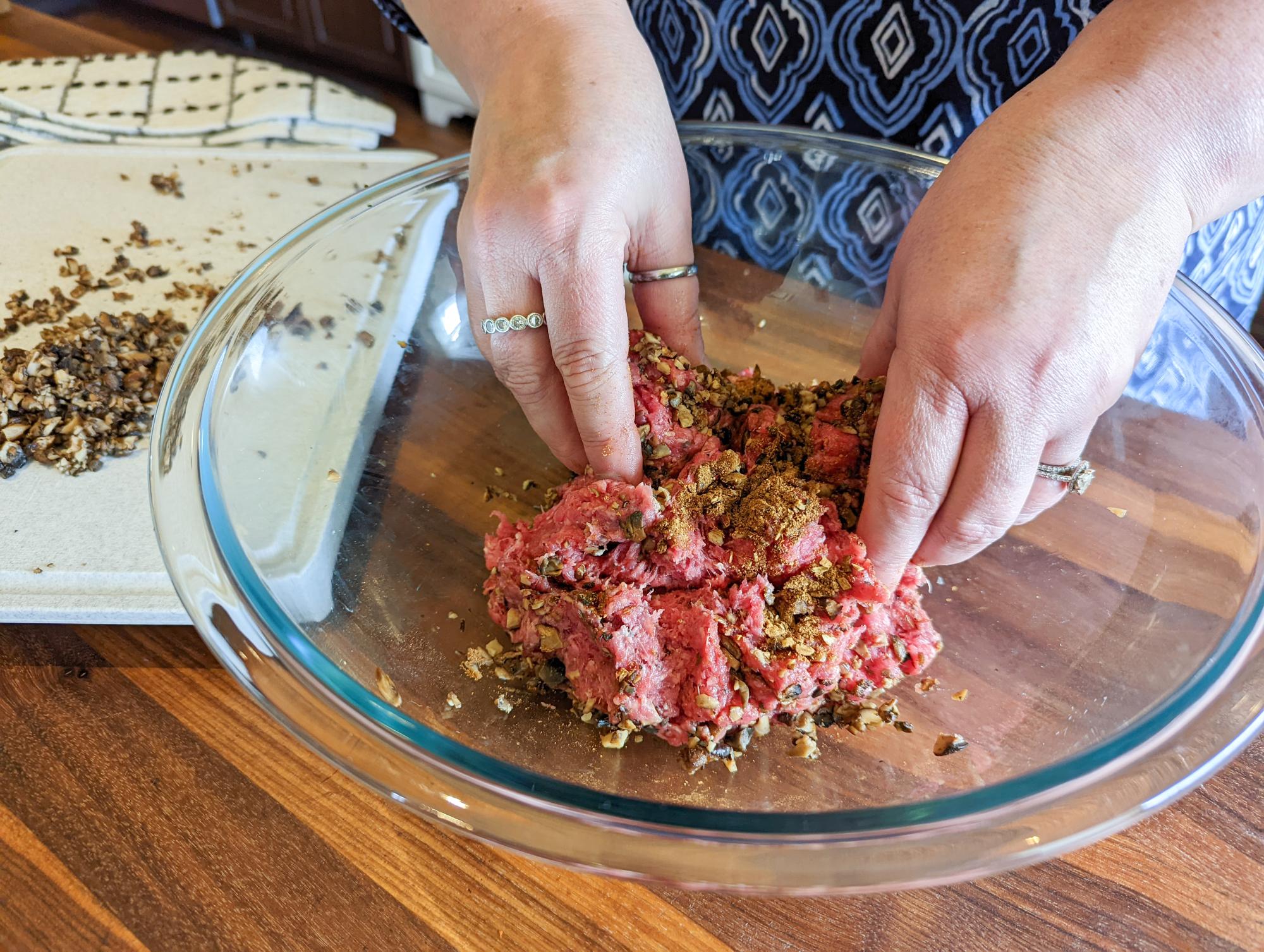 The mushrooms' umami flavor mixes perfectly with any meat (beef, chicken, turkey, pork, and even salmon) for an entirely new flavor experience that's a little earthy and a whole lot of yum, doubling the flavor impact. Oh, and a bonus, the chopped mushrooms help hold the burgers juiciness. That's a win-win!
You simply can't go wrong with mushrooms and these Backyard Umami Burgers. I use this blending strategy with any ground meat recipe – meatloaf, meatballs, chili and tacos!
Ingredients
For the roasted mushroom base:
1/2 tablespoon extra-virgin olive oil
1 pound cremini or white button mushrooms, quartered
1 teaspoon P.S Flavor!? Creole Kitchen seasoning or kosher salt and black pepper, to taste
For the burger:
1 1/2 pounds lean ground beef, turkey, chicken or lamb
1 cup roasted mushroom base
P.S. Flavor!? Porcini Pepper or kosher salt and black pepper, to taste
Desired burger buns and toppings
Directions
Make the roasted mushroom base:
Place a baking sheet pan in oven and heat oven to 400 F.
In a large bowl, mix together the olive oil, mushrooms and seasoning.
Spread in an even layer on the heated baking sheet. Bake on the middle rack of the preheated oven for 15 to 20 minutes, stirring every 5 minutes, until the mushrooms are tender and quite dry. They will reduce considerably in volume.
Remove from the heat and allow to cool. Chop finely to the size of ground meat, still retaining some texture. Taste and adjust seasonings.
Makes 1/2 pound or 1 cup.
Make the burger:
In a large bowl, add the ground meat, roasted mushroom base and seasoning, and mix thoroughly.
Form into 6-8 burgers (or 12 slider patties). Season with P.S. Flavor!™ Porcini Pepper seasoning or salt and pepper, and grill to desired doneness.
Recommended Tools