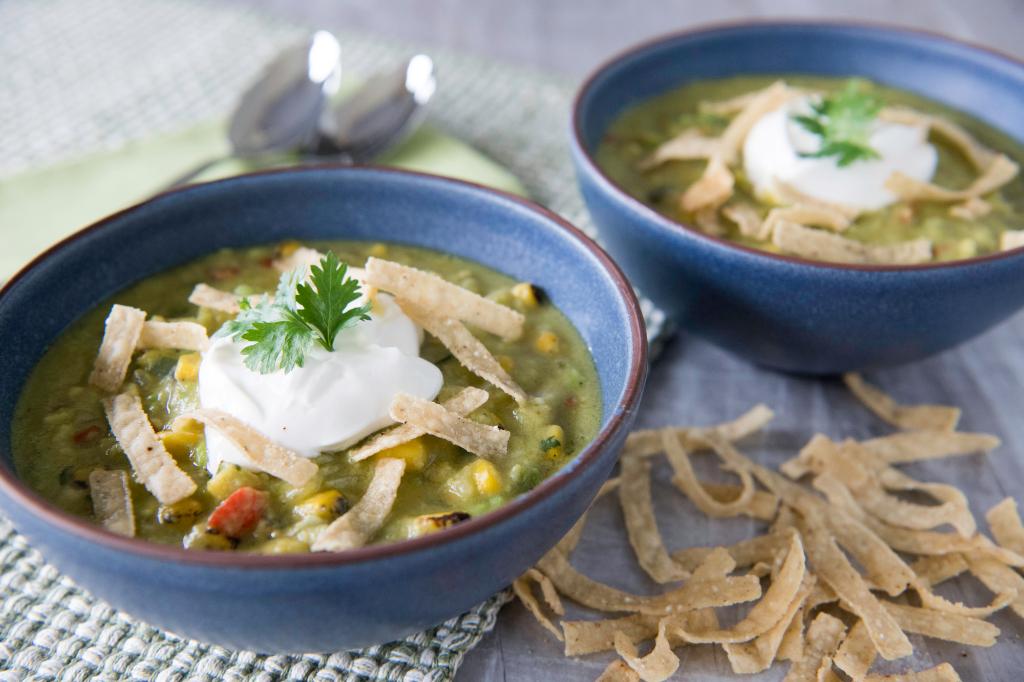 Avocados can be used in surprising ways. If you love them in salads, mashed into guacamole or on sandwiches, you'll love this recipe for Avocado Soup.
Using a base of chicken stock and coconut milk, the soup is thickened with mashed avocado, giving it a rich and mellow flavor. The diced red bell pepper and roasted corn add some crunch, while chopped jalapeno pepper, cumin and chili powder gives the soup a nice little kick.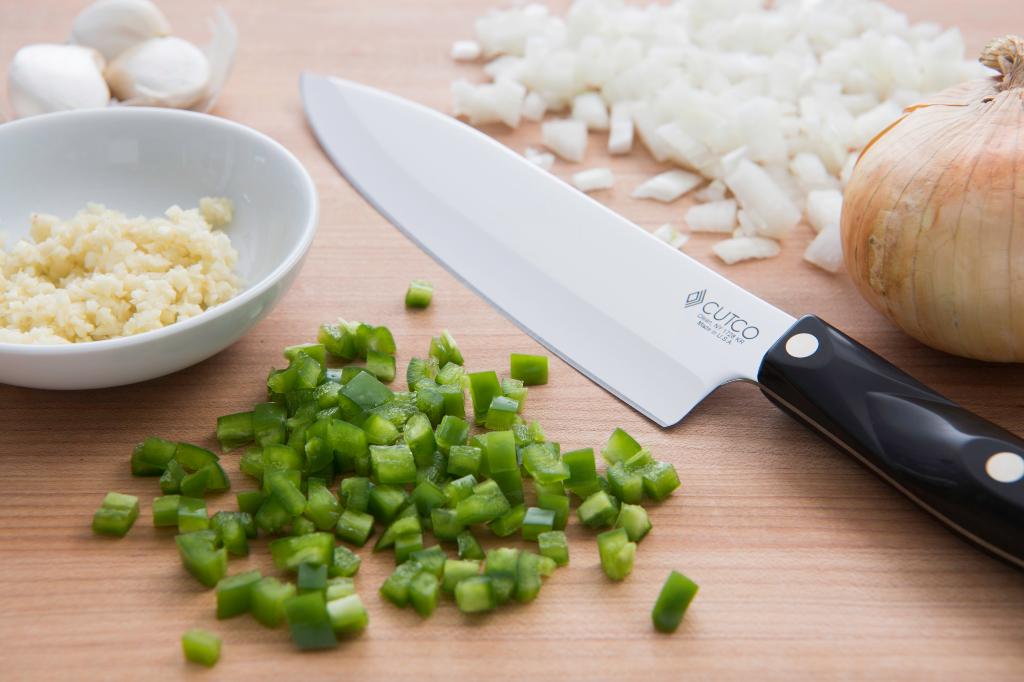 I think you'll be pleasantly surprised at how good this Avocado Soup tastes. Plus, it's another great way to incorporate a super food into your diet.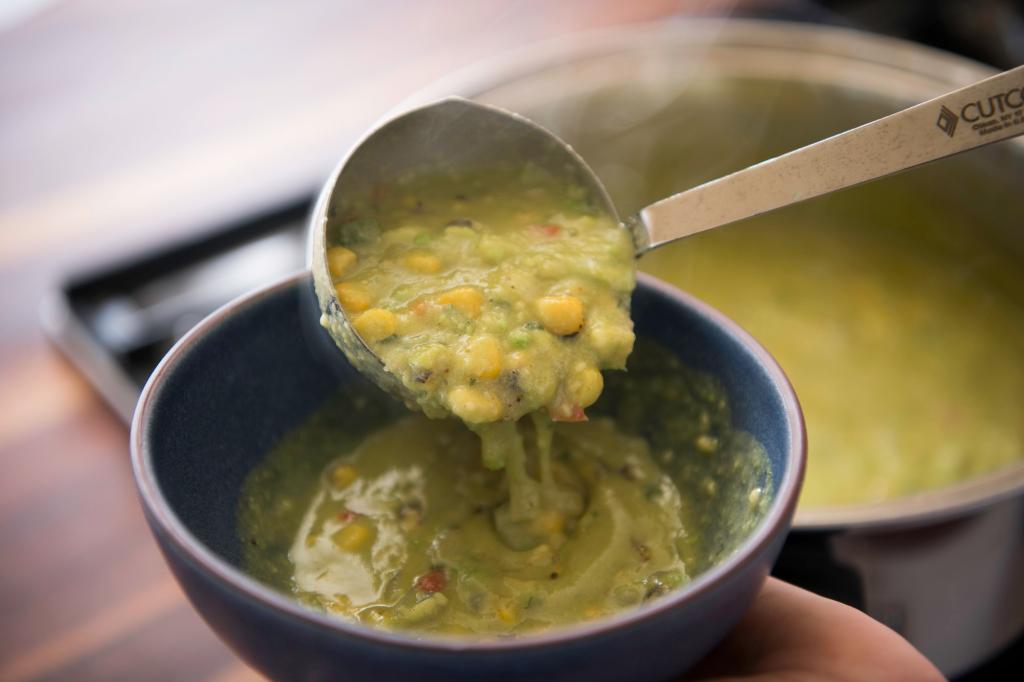 If you're looking for a garnish for this soup, try a dollop of sour cream, tortilla strips or croutons.
To cut and prepare the avocados for this recipe, watch our easy video tutorial: How to Dice an Avocado with a Spatula Spreader.
How to Store Avocados
---
For advice on storing avocados, our friend Mimi Holtz from Avocados Direct offers these tips.
If the avocados are rock hard, store them in a box or bowl.
When they're just starting to soften, store them in a single layer on the counter or in a box.
When they're just about ripe, monitor them so they don't become overripe.
When they're ripe, it's okay to hold them in the refrigerator for a few days.
Recipe created for Cutco by Chef Keith Glover, culinary instructor from Alfred State College.
Originally published June 7, 2018.
Ingredients
2 cups chicken stock (16-ounces)
1 13.5-ounce can coconut milk
1 tablespoon canola oil
1/2 cup onion, diced
2 cloves garlic, minced
1 jalapeno pepper, chopped
1 medium avocado, peeled and mashed (about 6 ounces)
2 tablespoons red bell pepper, diced
1/2 tablespoon fresh cilantro
1/2 teaspoon ground cumin
1/4 teaspoon chili powder
1 cup frozen roasted corn
1/2 tablespoon lime juice
Salt and pepper to taste
Directions
In a saucepan, heat chicken stock with coconut milk on medium heat.
In sauté pan, add oil, onions, garlic and jalapeno peppers and sauté until onions are translucent.
Add the vegetable mixture, avocado and the remaining ingredients to the broth and simmer on low for 30 minutes. Add salt and pepper to taste.
Garnish with sour cream and tortilla strips if desired.
Total Fat 40.86g, Calories from Fat 367.74g, Saturated Fat 10.12g, Trans Fat 0.01g, Cholesterol 84 mg, Sodium 90.45 mg, Total Carbohydrates 11.39 g, Protein 17.08 g, Vitamin A 2245.28 IU, Vitamin C 33.39, Iron 2.02 mg, Calcium 51.01 mg.
Recommended Tools