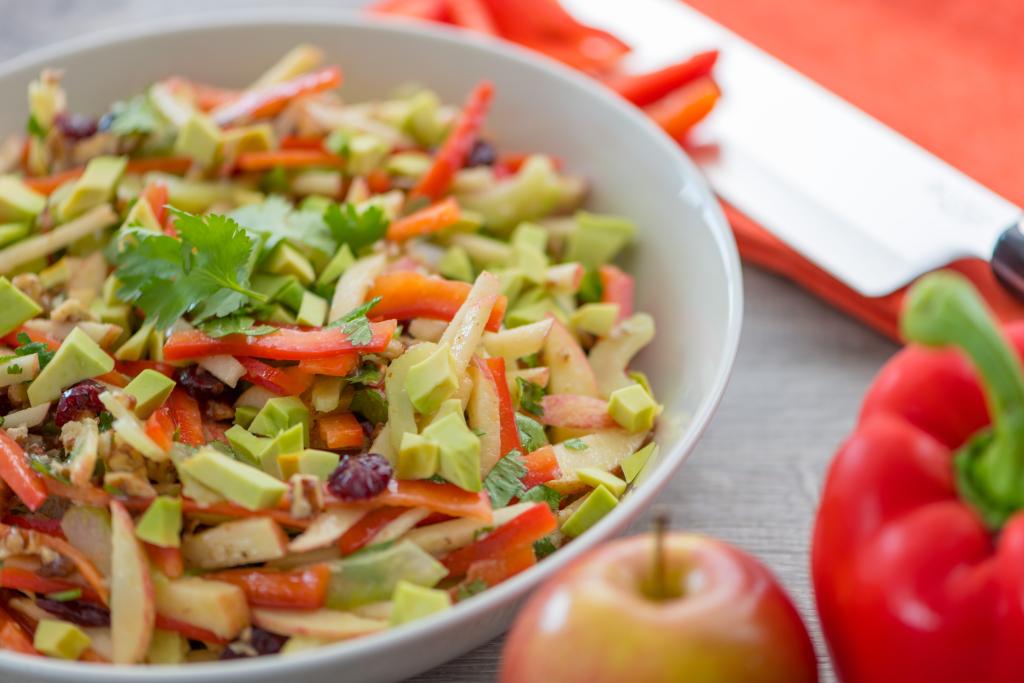 A go-to side dish any day of the year, this Apple Red Pepper Slaw is a crowd-pleaser, and so easy to make and pair with your Citrus Spiced Dry Rubbed Turkey.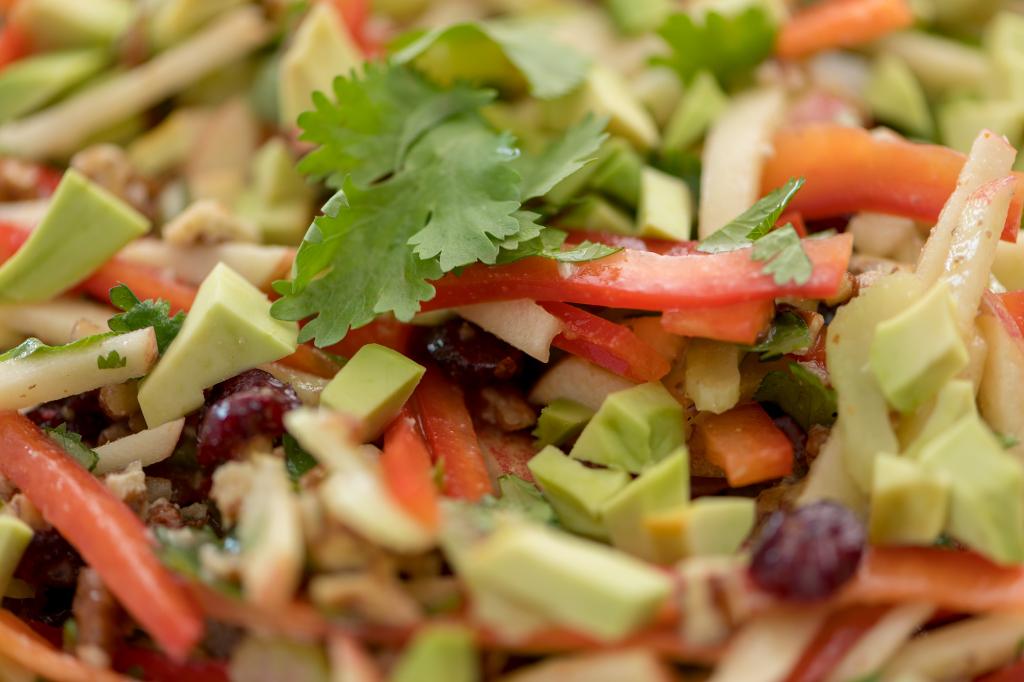 Bringing a balance of sweet and a dash of heat, this slaw also gives that extra fresh crunch many holiday dinner plates miss. Slicing your apples and peppers into matchsticks (julienne) is a breeze with your 7" Santoku and having a side dish that doesn't require oven space is always a win.
To make the dressing use Cutco's Mix-Stir. Its coiled design really emulsifies the ingredients for well-blended flavor.
Ingredients
Slaw
2 gala apples, thinly sliced into matchsticks (about 1 cup)
1 red pepper, thinly sliced
2 celery stalks, thinly sliced (about 1/2 cup)
1/4 cup chopped pecans
1/4 cup dried cranberries
1/4 cup fresh snipped cilantro leaves
Dressing
1/2 cup white balsamic vinegar
Juice from 1 lime
2 teaspoons honey, if needed
2 tablespoon Dijon mustard
1 small mild jalapeno, stemmed, seeded and minced
1/2 teaspoon celery seed
1 teaspoon P.S. Flavor! Citrus Spice seasoning (alternatively use 1/2 teaspoon of kosher salt and 1/4 teaspoon of black pepper)
2 tablespoons extra-virgin olive oil
1 Haas avocado, halved, pitted, peeled and diced
Directions
In a large bowl, add the apple, red pepper, celery, chopped pecans, dried cranberries and cilantro leaves.
In a medium bowl, whisk together the balsamic vinegar, lime juice, honey, mustard, minced pepper, celery seed and P.S. Flavor! Citrus Spice seasoning. Drizzle in the olive oil while whisking to emulsify, then pour the dressing over the apple mixture and gently toss to coat. Set aside until ready to serve. Gently stir in diced avocado before serving.
Recommended Tools