Saturdays With Barb: Traditional Meatloaf
1446 days ago
Skip to recipe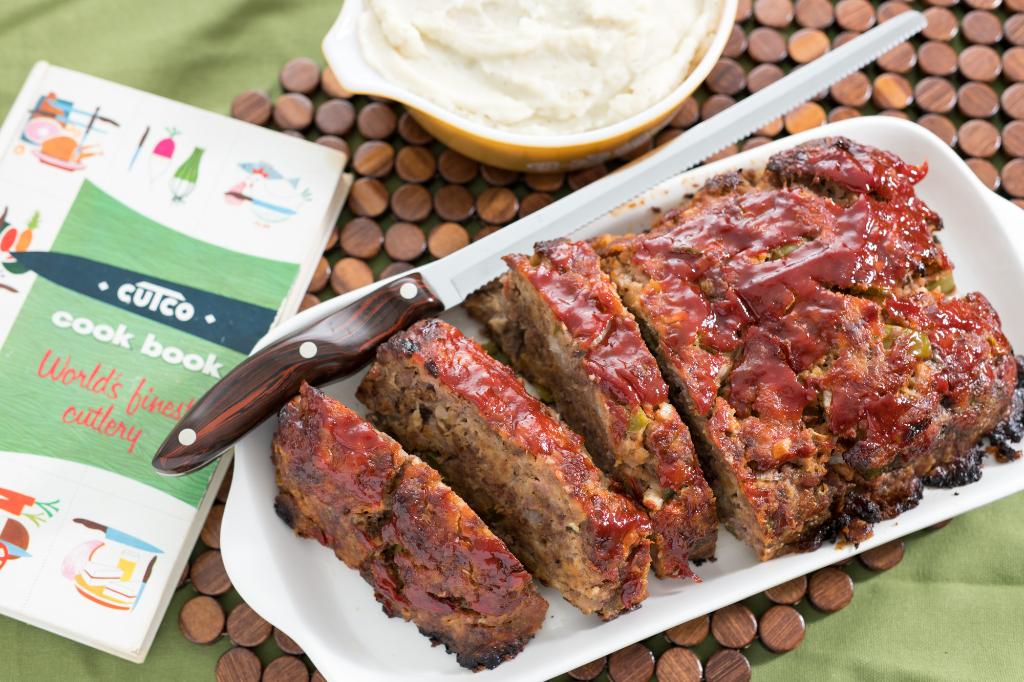 This year, Cutco is celebrating a milestone. We are proudly marking our 70th anniversary, and I'm honored to say I have worked here for 29 years. That's a long time but not unusual for the workforce here. We have employees who have been here 30, 35 and 40 years. What a testament to management who make us feel more like family than employees. We are also proud to have provided home cooks with cutlery and accessories that help them prepare delicious, nutritious meals for their families and friends.
When our team sat down to discuss recipes for upcoming blog posts, we all agreed that we wanted something that looked back at our history. Over the years, Cutco published a few cookbooks. They were much more than a collection of recipes, they gave information on how to buy and prepare different cuts of meat, what knives to use and menu suggestions. There were even recipes using leftovers.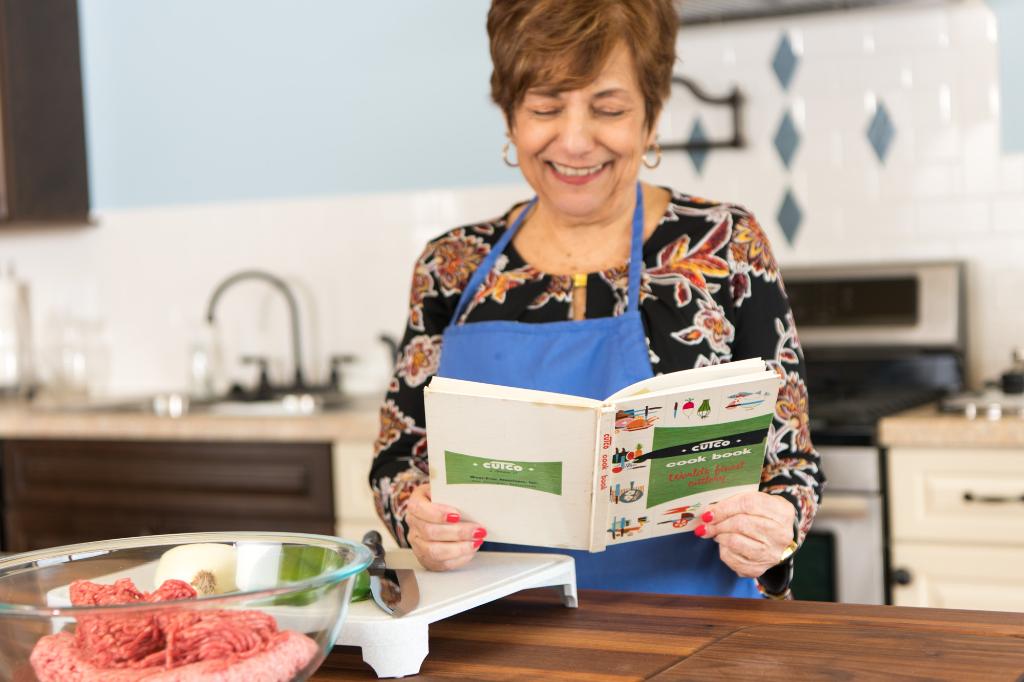 After looking through the cookbooks, we decided on a simple meatloaf recipe from the Beef Budget Stretcher section of the Cutco cookbook, published in 1961.
You'll notice that this is an adapted version of the original. I usually make recipes only once, but there have been a couple of times when a recipe did not work out and I've had to make it again. Well, this was one of those times.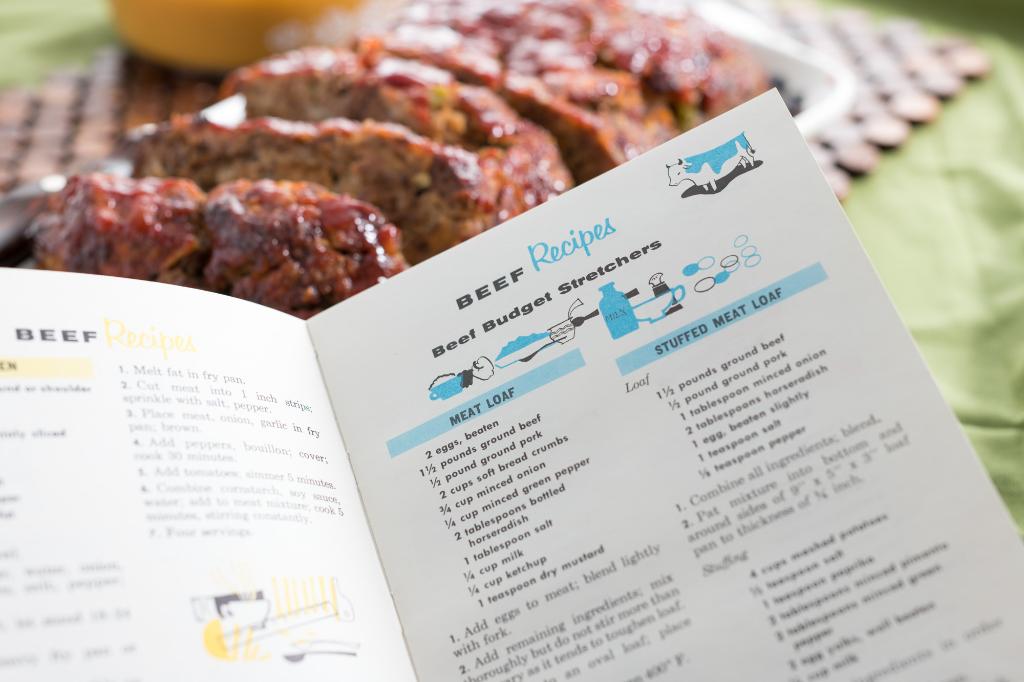 The original meatloaf recipe called for one tablespoon of salt. Way too much. The onion and green pepper were to be minced. Way too small. I couldn't even tell there was green pepper in there. There was also too much horseradish for my taste. Bottom line, it was not good. Worst of all, it fell apart. How could such a simple recipe go so wrong? I'm sure you're laughing and empathizing at the same time. We've all been there at one time or another.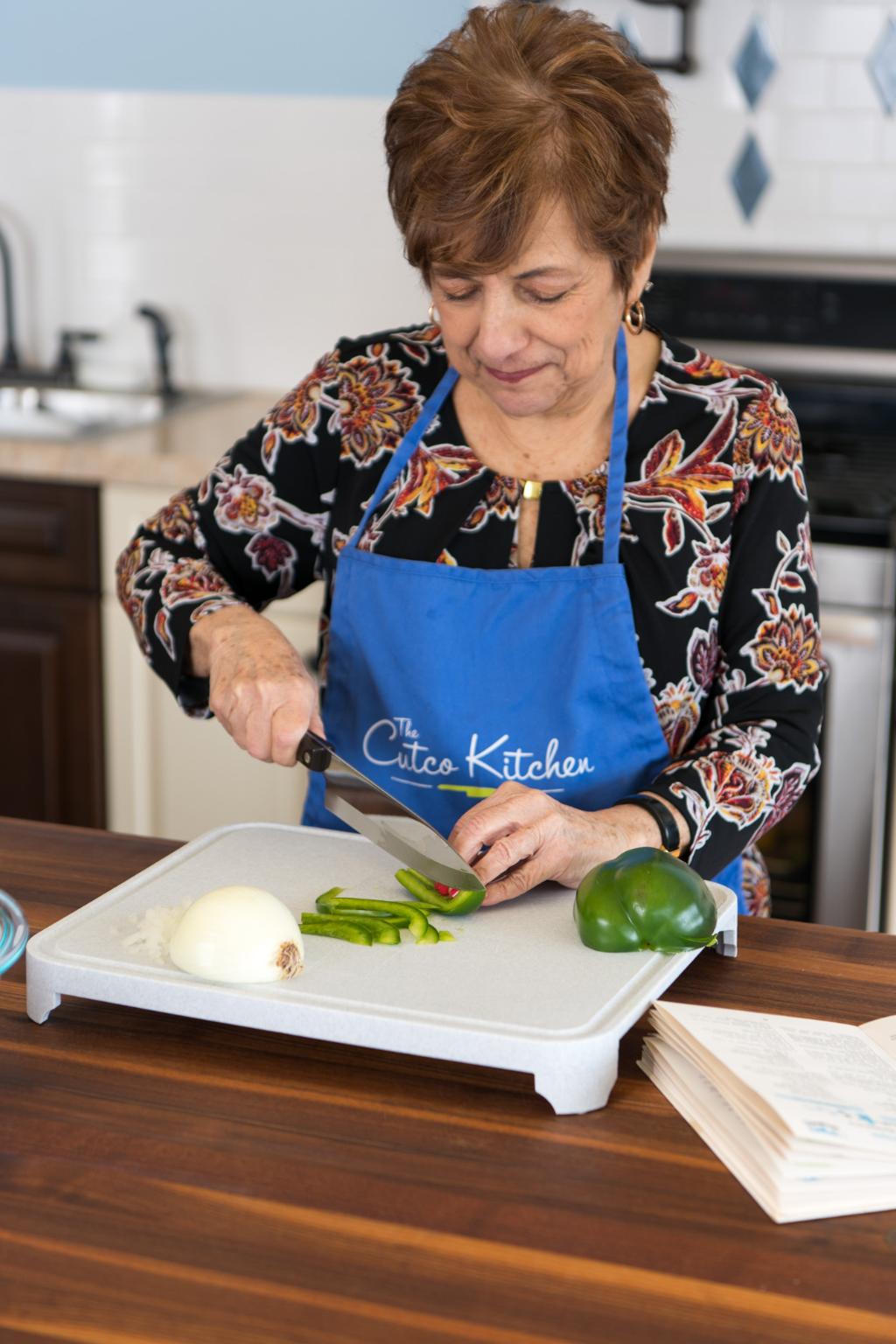 The next day I was back in the kitchen again, remaking the meatloaf with some changes. The second version was much better. As I was writing this post, the head of our department referred to my first attempt as meatloaf gone wrong. That says it all.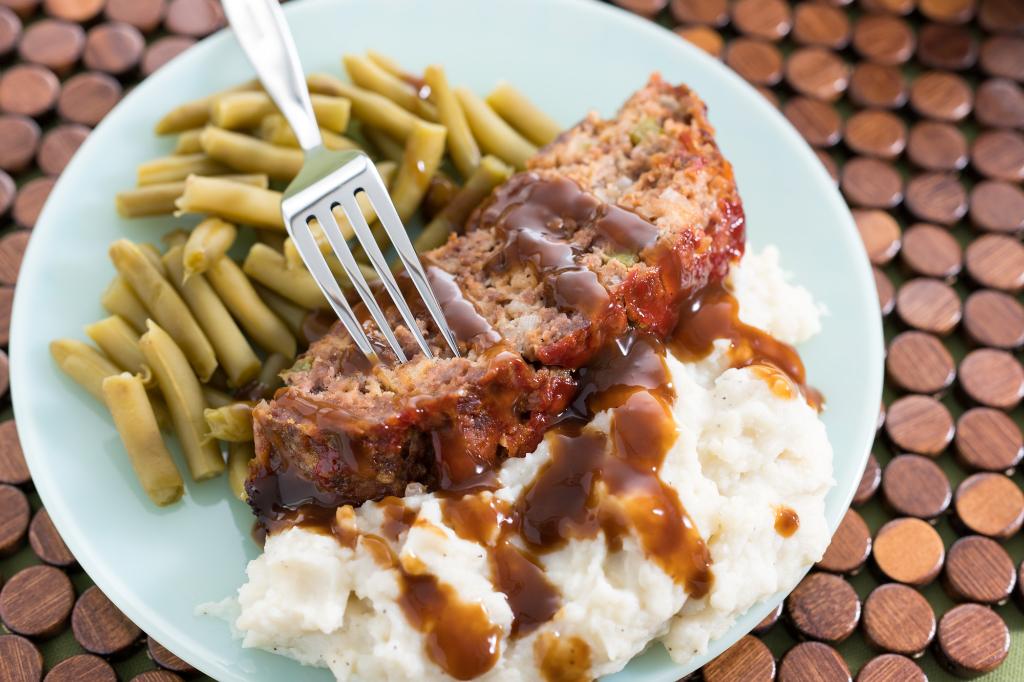 Adapted from a recipe in a Cutco Cookbook published in 1961.
Ingredients
2 eggs, beaten
1 1/2 pounds ground beef
1/2 pound ground pork
2 cups soft breadcrumbs
3/4 cup chopped onion
1/4 cup chopped green pepper
1 1/2 tablespoons bottled horseradish
2 teaspoons salt
1/2 teaspoon pepper
1/4 cup milk
1/4 cup ketchup plus additional 1/2 cup for spreading on top of loaf before baking
1 teaspoon dry mustard
Directions
Heat oven to 400 degrees F.
Add eggs to meat, blend lightly with fork.
Add remaining ingredients, mix thoroughly but do not stir more than necessary as it tends to toughen loaf.
Shape into an oval loaf; place in shallow pan or pack mixture in a 9 x 5 loaf pan.
Spread with 1/2 cup ketchup.
Bake 1 hour.
Recommended Tools