The Cutco Story
Cutco is a family-owned, small-town manufacturing company that provides not just premium, American-made knives, but kitchen solutions and knife know-how that can simplify and ease your cooking challenges. From our corporate culture to the sale of our products, family is at the center of everything we do.
American-Made Knives.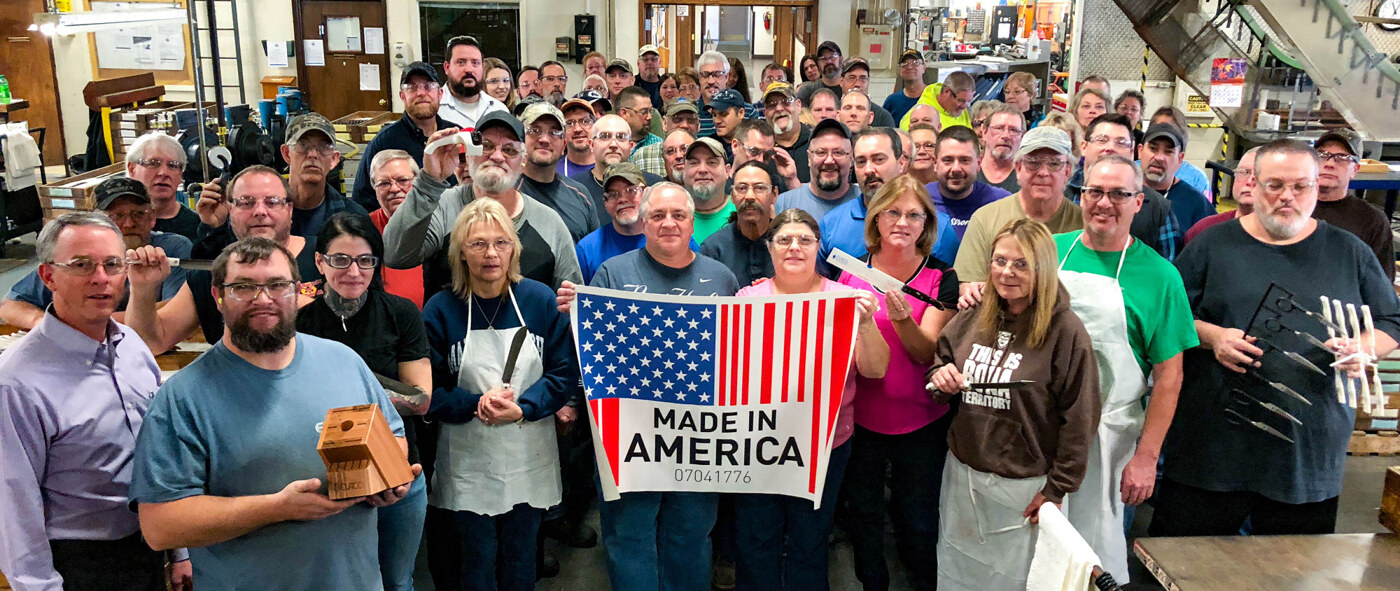 Cutco® Knives have been made for more than 70 years at our factory in Olean, New York. Made in America is more than where we manufacture our knives. It is a deep-rooted commitment to providing American jobs that support families, quality American products and exceptional American service. All Cutco Knives are American made, and we are committed to keeping it that way.
Superior craftsmanship, attention to detail and a commitment to exceptional service have put Cutco at the center of many family meals and made it the cutlery home cooks have relied on for decades.
Guaranteed Forever.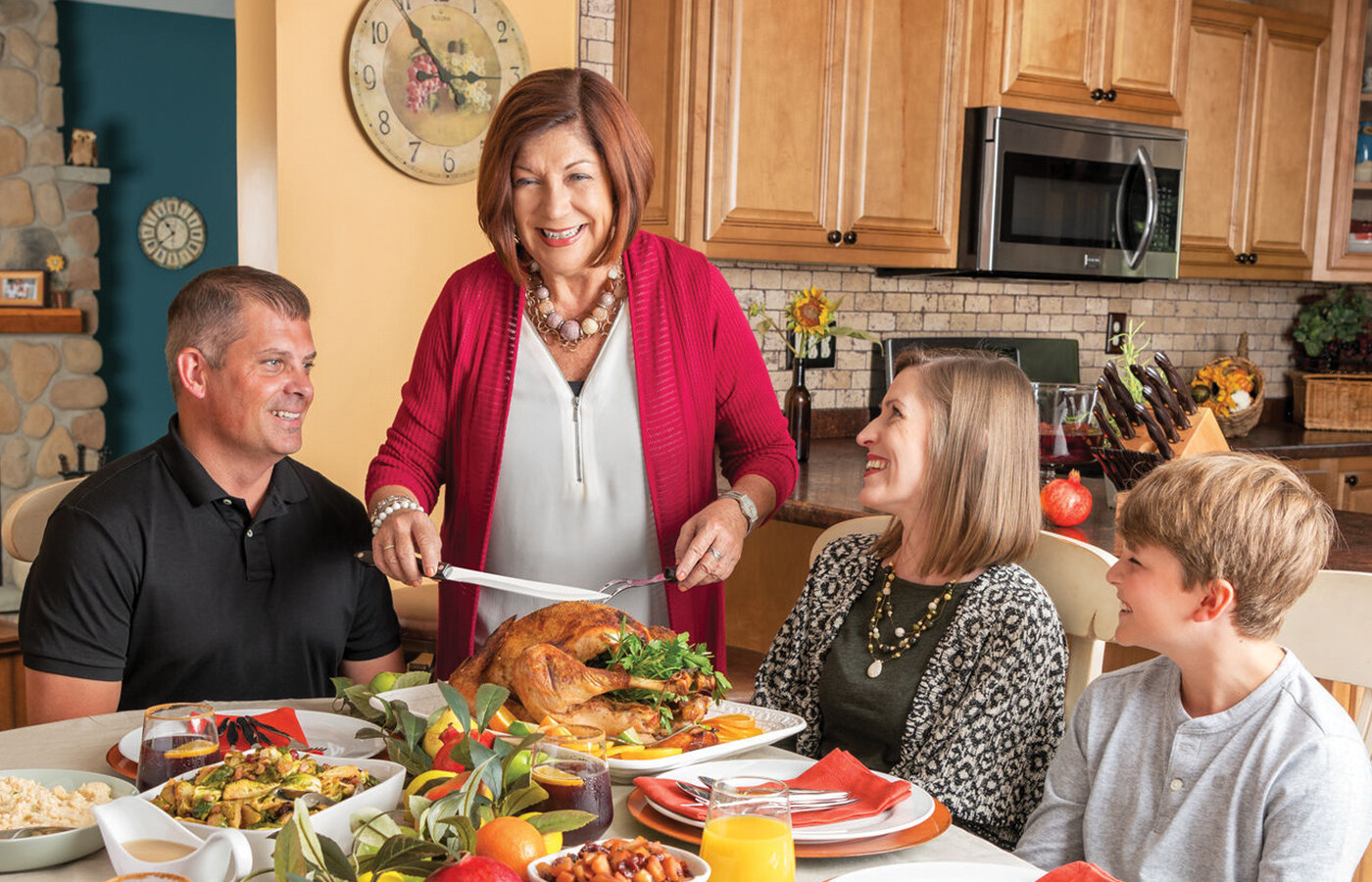 All Cutco® Products are backed by The Forever Guarantee. This is Cutco's unwavering promise and it is at the heart of everything we do. Performance is guaranteed and this includes free sharpening.* If at any time you are not satisfied with the performance of your product, we will correct the problem or replace the product. Whether you made the initial purchase or you received Cutco as a gift, it is Cutco's guarantee that your products will perform like new forever.
Cutco is the knife of cooks, a community of creators that cook to share, not impress. We believe cooking gathers family and friends around the table to create long-lasting memories shared through the experience of food.
*A nominal return shipping fee applies.
Our History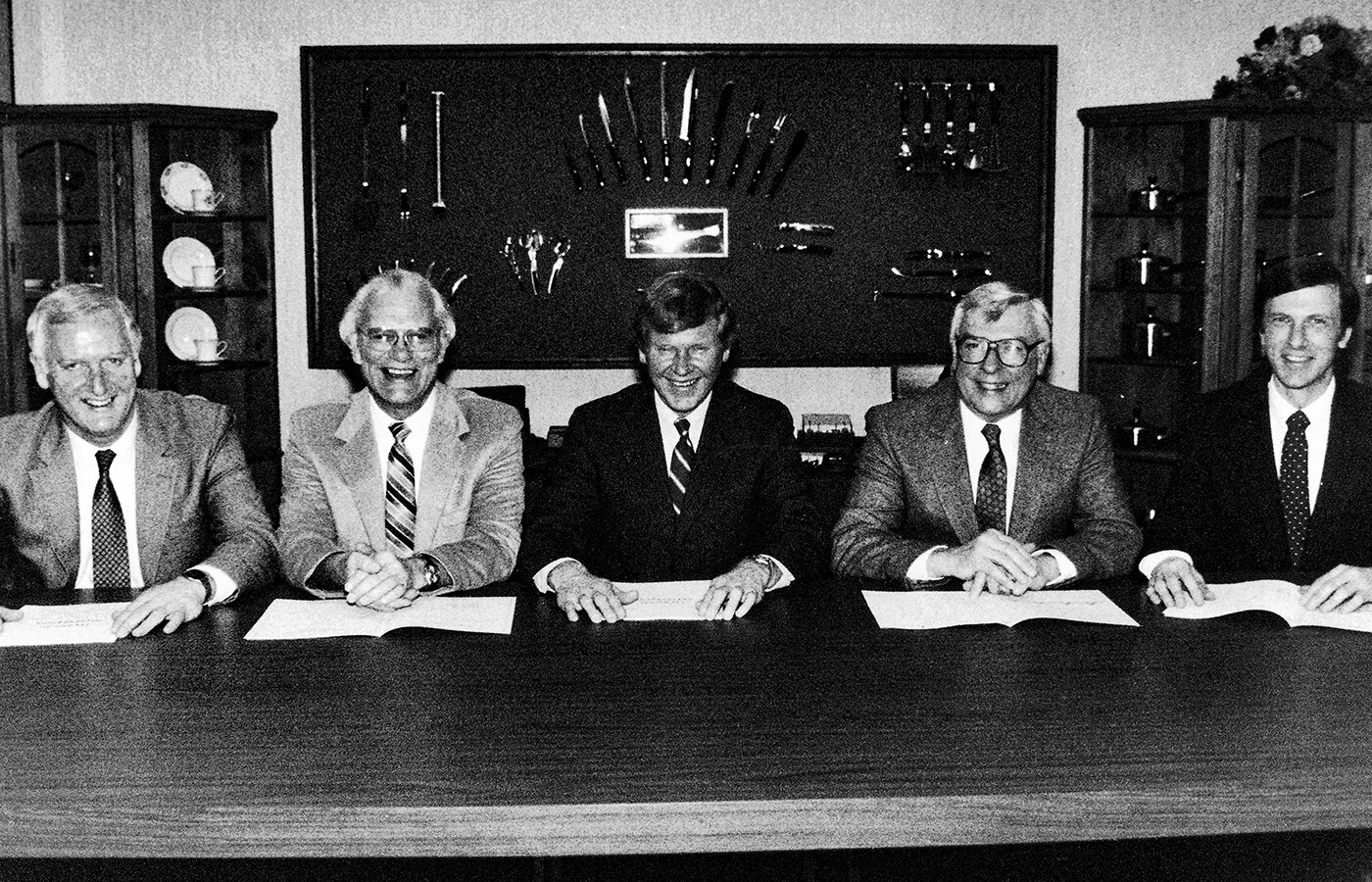 The name Cutco comes from the name of a company once owned by Alcoa, Cooking UTensil COmpany.
Cutco was created as product for Wear-Ever Aluminum, which at the time was a division of ALCOA. The company evolved from there, eventually adding its signature wedge-lock handle and placing the Double-D® recessed edge on some of its knives. Two things that have never changed are its commitment to fine craftsmanship and The Forever Guarantee.
The company as it exists today was formed in 1982 following a management buyout that took the company private. It was a leap of faith for the management team that bought the company, but it was that moment that secured Cutco's future for generations to come.
1949

Cutco begins manufacturing in Olean, New York.
1952

The ergonomically-designed "hand-perfect" wedge-lock handle is added to Cutco cutlery, ensuring a comfortable grip.
1960

The exclusive Double-D® recessed edge is added to several Cutco items.
1972

ALCOA purchases Case Cutlery's share of Alcas. Alcas becomes wholly-owned by ALCOA. An improved universal wedge-lock handle is added to Cutco Products.
1982

Alcas management team purchases the company from ALCOA in a management buyout.
1985

Alcas acquires Vector Marketing Corp. establishing it as Alcas' wholly-owned Cutco marketing subsidiary in the U.S.
1990

Vector Marketing expands into Canada.
1996

Alcas acquires KA-BAR Knives, Inc.
2001

Cutco opens a visitors center next to its corporate headquarters.
2005

Cutco opens its first brick-and-mortar retail store in Erie, Pennsylvania.
2009

The Alcas Corporation name is changed to Cutco Corporation as the company marks its 60th anniversary.
2019

Cutco celebrates its 70th anniversary.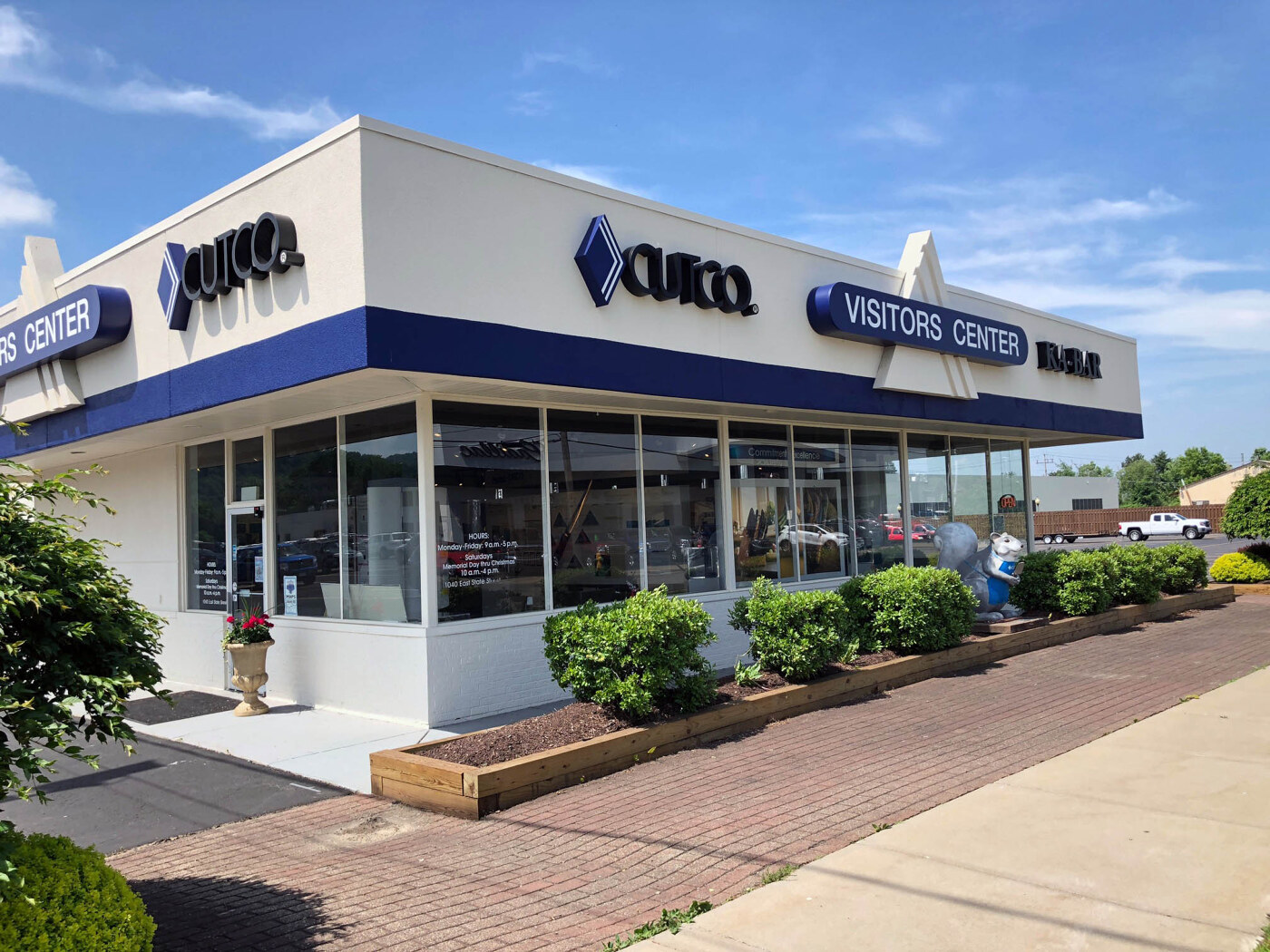 Discover the rich heritage of Cutco Cutlery and KA-BAR Knives, which spans generations. Learn how Cutco Knives are made in Olean, New York – where tradition and state-of-the-art technology come together to make knives that are built to last and backed by The Forever Guarantee. Displays include story boards, antique kitchen cutlery, military knives and pocket knives. See historical photographs and documents.
Cutco and KA-BAR products may be purchased at the center and you can also leave your Cutco products for factory sharpening.
Hours & Address
Our Community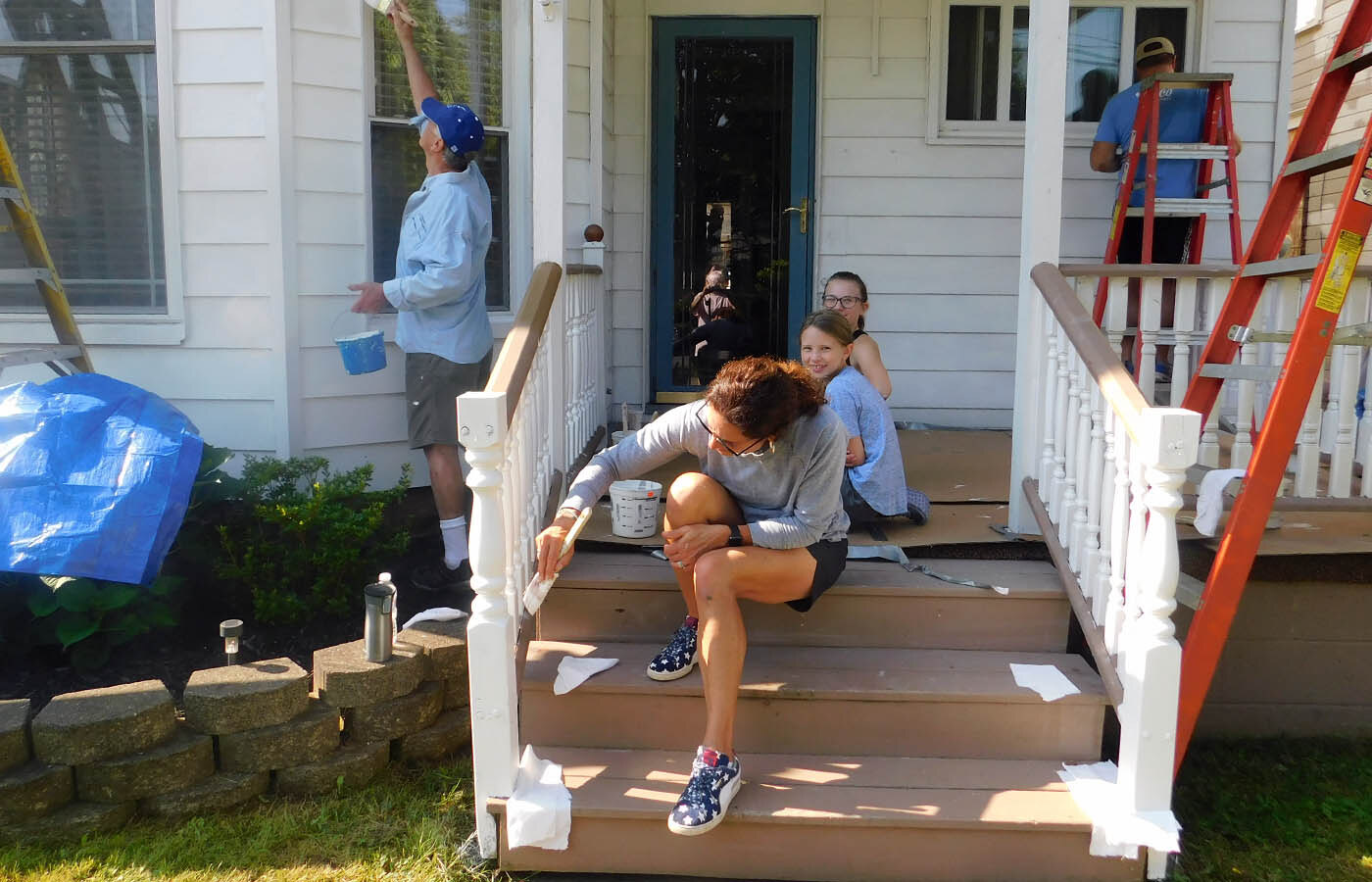 With a focus on health, education, and community-based charities, Cutco hopes to make our communities a better place to live and work through charitable support.
Charitable support has included hospitals, hunger causes, colleges and universities, academic programs, primary education programs and disaster relief.